World2fly is a relatively new player in the airline industry, aiming to make a mark with its unique offerings and services. Originating from Spain, this airline focuses on providing passengers with a travel experience that's both enjoyable and memorable.
Also Read: World2Fly Cabin Crew Requirements and Qualifications
As an airline, it seeks to connect various popular destinations, catering mainly to travelers looking for leisure trips. With a commitment to safety, customer satisfaction, and efficient services, they are steadily carving a niche for themselves in the competitive world of aviation.
Let's explore the basic information about the company in this article.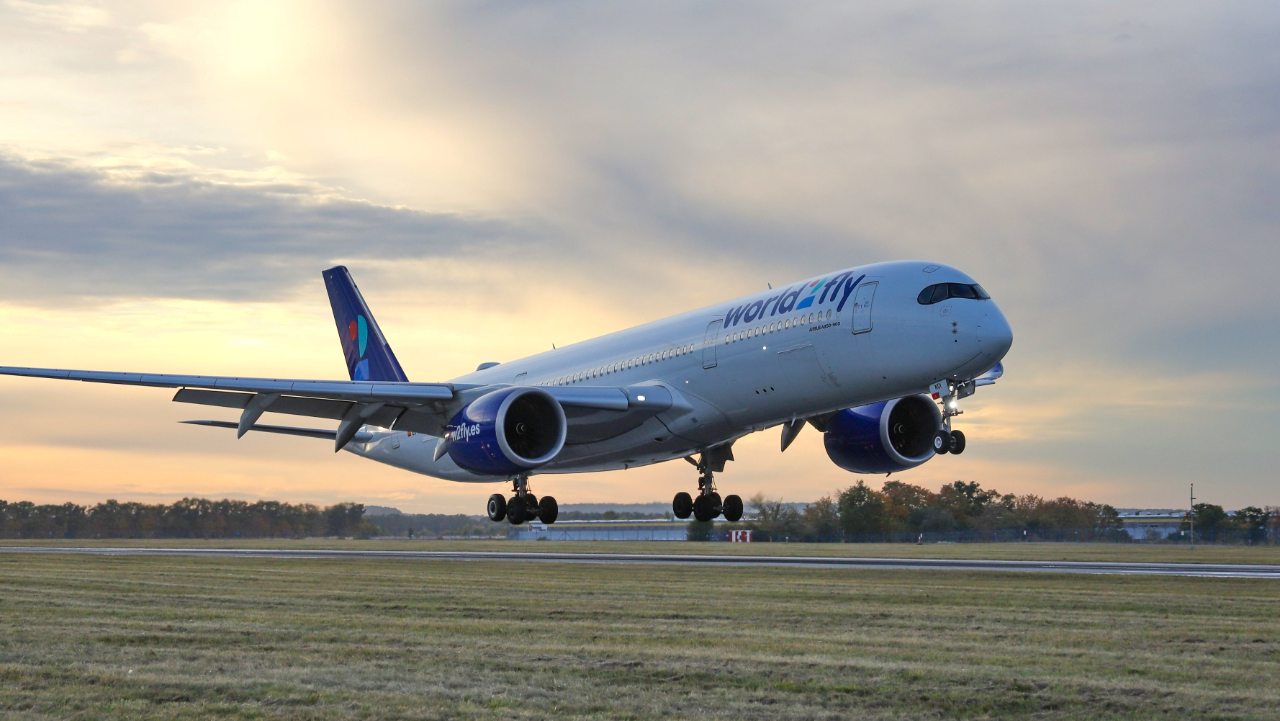 Quick Facts
Airline Name:

World2fly

Airline IATA Code:

2W

Headquarters:

Palma de Mallorca, Balearic Islands, Spain

Founded:

2020

Number of Destinations:

6

Fleet Size:

4

Fleet Types:

Airbus A330-300, Airbus A350-900

Location Hubs/Bases:

Adolfo Suárez Madrid–Barajas Airport (Madrid)
Brief History Overview
Established in 2021, the airline began its journey with a leased Airbus A350-900. Having its foundation in Palma de Mallorca, the airline specializes in flying to far-off destinations, particularly in the Caribbean. Owned by the Iberostar Group, known for their hotels, they once had another airline, Iberworld, under their banner. The airline mainly serves popular spots like Punta Cana, Cancun, and La Habana.
Products and Services
Flights

– They offer trips to a variety of destinations, allowing travelers to explore new places. Their focus is on safe and timely travel, ensuring passengers reach their desired location efficiently.

Online Booking & Check-In

– Travelers can reserve their seats online, making it easier to plan trips from home or on the go. Before the flight, passengers can also check in online, avoiding long lines at the airport.

Agency Partnership

– They collaborate with travel agencies, ensuring a wider reach and providing customers with more booking options. This partnership allows for special deals and packages, benefiting both travelers and agencies

VIP Lounge

– At selected airports, they offer a luxurious lounge space for premium travelers. This lounge is a calm space to relax or work before boarding, complete with snacks and comfortable seating. 

In-flight Entertainment

– During the flight, passengers have access to a range of movies, music, and games. This ensures a pleasant journey, keeping travelers engaged and entertained.
Work Culture
The airline stands out with a work culture that values both team collaboration and individual growth. Employees are encouraged to share ideas, fostering an environment where innovation thrives and everyone feels heard.
Also Read: How to Become a Flight Attendant in Spain
While working hard to meet the demands of the industry, the airline also emphasizes the importance of work-life balance. This not only ensures that staff remain motivated and productive but also promotes a positive atmosphere where everyone can look forward to coming to work each day.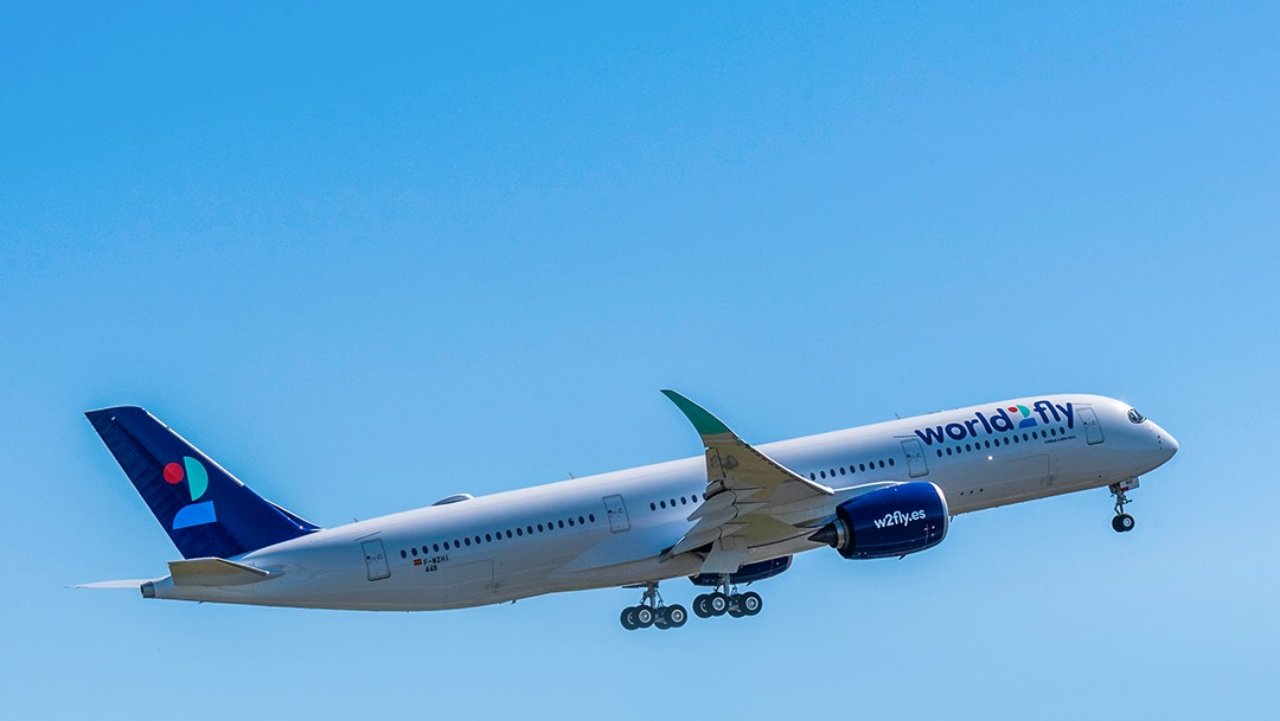 Benefits for Employees
Flight Discounts

– Employees are offered discounted rates on flights, allowing them and their families to travel more cost-effectively. This benefit encourages exploration and creates more personal travel opportunities.

Travel Perks

– Beyond flights, staff can benefit from travel-related perks, such as discounted hotel stays. This ensures their trips are both memorable and more affordable.

Incentives and Allowances

– To recognize their hard work, the company gives out performance-based incentives and allowances. This not only boosts morale but also rewards dedication and effort.

Medical Coverage

– Comprehensive medical coverage ensures that the health needs of employees and their families are addressed. This offers a sense of security, knowing they're well-protected.

Paid Sick Leave

– In case of illness or unexpected health issues, employees are entitled to paid sick leave. This allows them to recover without the stress of financial loss.

Paid Vacation Leave

– Everyone needs time to relax and rejuvenate. The company provides paid vacation leave, encouraging a balanced work-life dynamic.

Training

– Continuous learning is promoted with various training programs. These opportunities allow employees to enhance their skills and grow professionally within the company.
Also Read: Best Travel Benefits as a Flight Attendant
Video: World2Fly Airbus A330-300 Flight Manchester Airport – Faro (Trip Report)
Here, the vlogger recounts his experience flying from Manchester Airport to Faro aboard the the airline's Airbus A330-300. He highlighted their enthusiasm for boarding the A330-300, a variant he hadn't yet experienced, noting the rarity of such a large aircraft on short routes like this one. Most times, those wanting to experience the A330-300 from Manchester might opt for airlines like Virgin Atlantic or Aer Lingus.
Summary
Wrapping up, World2fly has carved out its place in the airline industry with its distinct services and company values. While every company has its pros and cons, it focuses on delivering unique flight experiences and fostering a supportive work environment. We've aimed to present a clear overview of the company's facts and work culture. It's our hope that this information aids your understanding and helps guide your decisions. Remember, an informed choice is always the best choice.
Contact Information
Company Name: World2fly
Address: Palma de Mallorca Calle General Riera 154 07010
Telephone No.: 1-888-942-3539
Website: https://www.w2fly.es/
Facebook: https://www.facebook.com/World2Fly
Instagram: https://www.instagram.com/w2fly/
Twitter: https://twitter.com/World2FlyHelp