Vueling is a well-known low-cost airline based in Viladecans, which is part of the larger Barcelona area. The airline has main hubs in locations like Barcelona–El Prat Airport and Paris-Orly Airport, and secondary hubs in Amsterdam and Rome. This Spanish airline stands out as the country's largest, not just by the number of planes they have but also by the vast number of destinations they cover.
Also Read: Vueling Cabin Crew Requirements and Qualifications
As of 2021, it offers flights to 122 destinations, spanning continents from Europe to Asia, and even reaching Africa and the Middle East. In 2019 alone, they managed to transport over 34 million passengers. Additionally, it has been operating under the International Airlines Group since 2013, which also oversees major airlines like British Airways and Iberia.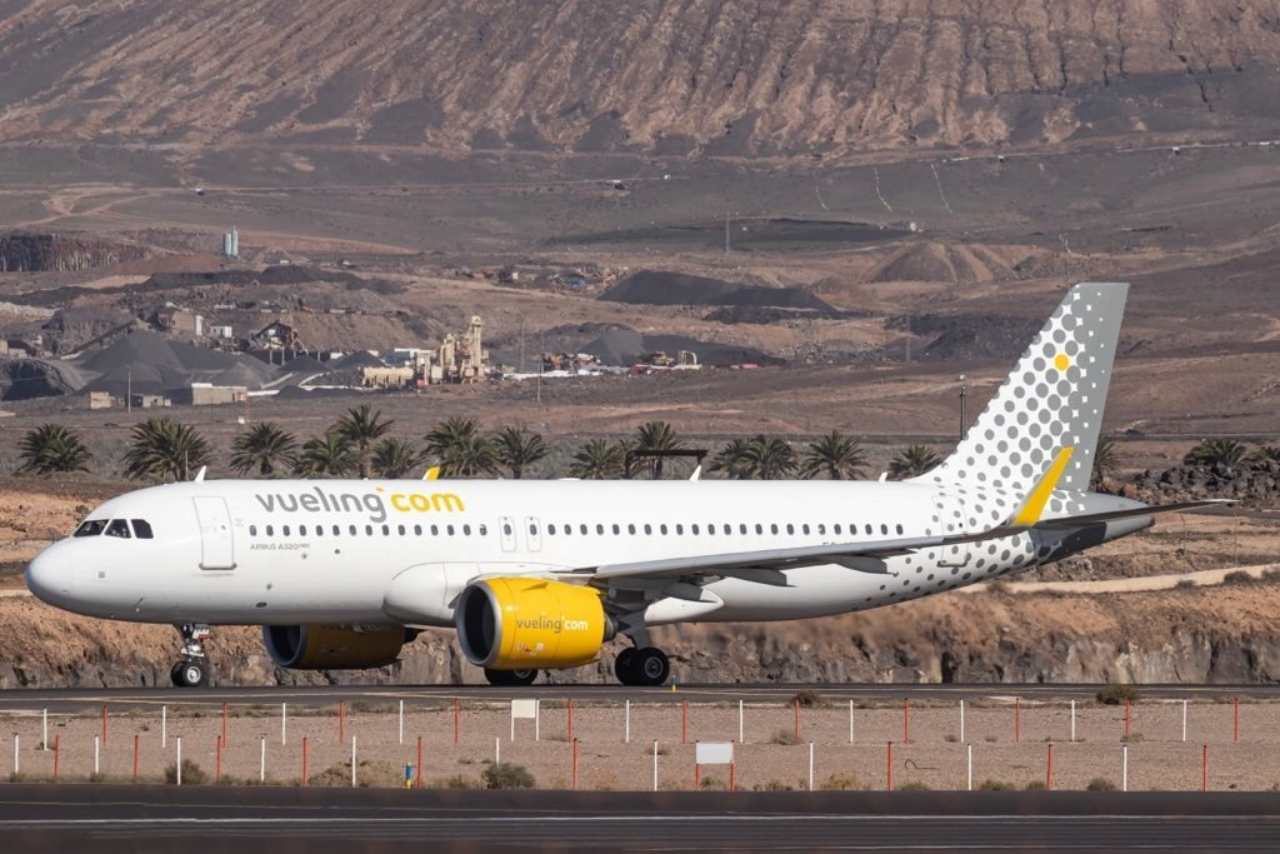 Quick Facts
Airline Name:

Vueling

Airline IATA Code:

VY

Headquarters: Viladecans, Barcelona, Catalonia, Spain
Founded:

February 2004

Number of Destinations:

148

 
Fleet Size:

125

Fleet Types:

Airbus A319-100, Airbus A320-200, Airbus A320neo, Airbus A321-200, Airbus A321neo

Location Hubs/Bases:

Alicante–Elche Miguel Hernández Airport (Alicante), Josep Tarradellas Barcelona–El Prat Airport (Barcelona), Bilbao Airport (Bilbao), Florence Airport (Florence), Gran Canaria Airport (Gran Canaria), Ibiza Airport (Ibiza), London Gatwick Airport (London), Málaga Airport (Barcelona), Palma de Mallorca Airport (Palma), Paris Orly Airport (Paris), Rome–Fiumicino International Airport (Fuimicino), Santiago–Rosalía de Castro Airport (Galacia), Seville Airport (Seville), Tenerife North–Ciudad de La Laguna Airport (Tenerife), Valencia Airport (Valencia), Amsterdam Airport Schiphol (Amsterdam)
Brief History Overview
The company started its journey in February 2004 and took its first flight from Barcelona to Ibiza in July 2004. The airline began with two Airbus A320 planes and initially offered flights to cities like Brussels, Palma de Mallorca, and Paris-CDG from its base in Barcelona. The company's unique name, "Vueling," is a blend of the Spanish word for flight, "vuelo", and the English suffix "-ing."
In the beginning, big shareholders in the company were Apax Partners, Inversiones Hemisferio, the management team of Vueling, and V.A. Investor. The company was led by Lázaro Ros as the general manager and Carlos Muñoz as the CEO. But in November 2007, Lars Nygaard, who was previously with Spanair, took over the role of CEO, while Carlos stayed on the board.
As the airline grew, they expanded their base. Madrid became their second home in 2005. By 2007, they had also set up shop in Paris, making it their first base outside of Spain. Later on, in 2009, they added Seville to their list.
Products and Services
Flights

– They offer a wide range of flight destinations, making travel easier for passengers. Passengers can choose their desired location and conveniently book a flight. These services aim to meet the varied needs of every traveler.

Cars

– Beyond just flights, they provide car rental services. This lets travelers easily hire a car at their destination, ensuring they can get around without any hassle. The service includes a range of vehicles to suit different preferences and needs.

Hotels

– They partner with numerous hotels to give passengers accommodation choices. This means after a flight, travelers have a comfortable place to rest. The variety ensures every traveler finds something that fits their budget and style.

Vueling club

– This is a special membership for loyal passengers. Being a member comes with perks and rewards, making each travel experience even better. The club is designed to appreciate and give back to their consistent passengers.

Tours and packages

– For those looking for more than just a flight, they offer package deals. These bundles can include things like guided tours, activities, and more to enhance the journey. It's a one-stop solution for a holistic travel experience.

Flight credit

– If a passenger can't make their flight, they have an option to get flight credit. This lets them reschedule their journey for a later date without losing out completely. It provides flexibility and ensures passengers don't face financial losses due to unforeseen changes.
Work Culture
The work culture at the airline offers many positives. Employees appreciate the competitive pay, which often stands out as a significant perk. Furthermore, the nature of the job allows them to travel and explore new places. This environment creates a unique opportunity to make new friends and meet diverse people, adding to the richness of their work experience.
Also Read: Vueling Wifi: Vueling Airlines Inflight WiFi and Entertainment System
However, like many jobs, it comes with its challenges. Employees often clock in many hours, which can be exhausting. Additionally, the demands of ensuring passenger safety and meeting tight schedules can make the job quite stressful. Despite the challenges, many remain passionate about their roles, valuing the unique experiences the industry provides.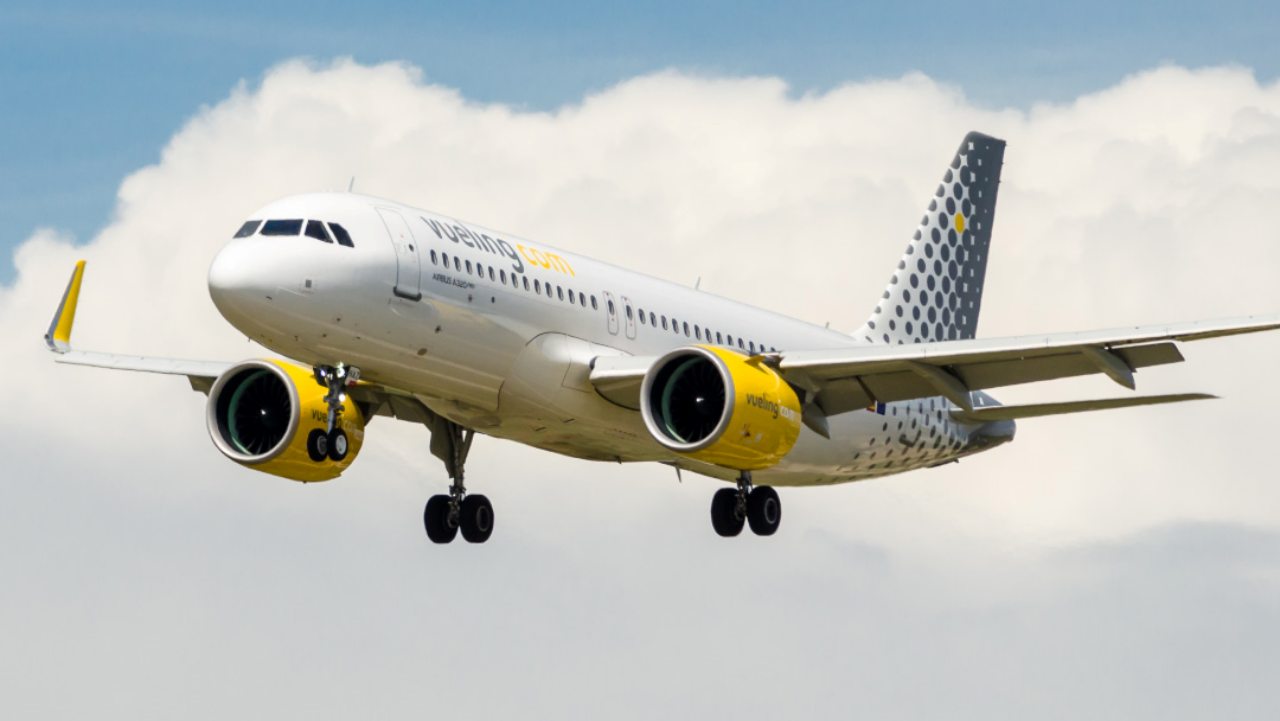 Benefits for Employees
Staff Travel

– Employees enjoy discounted flights, making travel more affordable. They not only get reductions with their airline but also have access to deals with over 90 other long-haul and short-haul airlines.

Grow – Learning Plan

– The airline is dedicated to the growth and development of its employees. They offer learning programs to help staff expand their skills and excel in their roles.

Employee Cafeteria

– A dedicated cafeteria for employees ensures they have access to meals during their shifts. It's a convenient option, saving them time and effort on busy days.

Employee Discounts

– Beyond just flight deals, employees get discounts on various other services and products. This perk ensures they can save money in multiple areas of their life.

Optional Flexible Benefits

– Recognizing that everyone's needs are different, the airline provides a range of flexible benefits. Employees can choose from these options to best suit their personal and professional needs.
Also Read: How to Apply Vueling Airlines Cabin Crew Hiring
Video: Happy to be Vueling Again!
Here, the YouTuber documents his entire journey with the airline, flying from Bilbao to Barcelona. The video provides viewers with a comprehensive look at the check-in procedures, ensuring they know what to expect. As the journey progresses, the boarding process is shown in detail, giving insights into its efficiency. Further into the flight, he shows the comfort and design of the Vueling seat, highlighting its features. Lastly, the in-flight service is also put into the spotlight, indicating the quality of care passengers can anticipate when flying with this airline.
Summary
It's clear that this airline has its own unique place in the aviation industry. With various services and a distinct work culture, it caters to both passengers and employees. While every company has its pros and cons, the information provided aims to give a balanced view. It's always essential to conduct further research when making decisions based on company cultures. Hopefully, this article has provided the insights you were seeking.
Contact Information
Company Name: Vueling
Address: Pla de I'Estany, 5 Parque de Negocios Mas Blau II Barcelona, 08820 Spain
Telephone No.: 00 34 931 51 81 58
Website: https://www.vueling.com/en
Facebook: https://www.facebook.com/Vueling
Instagram: https://www.instagram.com/vueling/
Twitter: https://twitter.com/vueling