AeroItalia is an Italian airline company that has been soaring through the skies since its inception. It's a symbol of Italy's rich aviation history and its commitment to connecting people worldwide. Founded with a clear mission to provide reliable and affordable air travel, it has become a household name for many travelers, both in Italy and around the globe.
Also Read: Aeroitalia Flight Attendant Requirements and Qualifications
For over four decades, it has played a vital role in linking Italy to the rest of the world. With a fleet of modern aircraft and a dedication to safety and customer satisfaction, it ensures that passengers can reach their destinations comfortably and on time. In this article, we'll delve into the journey of this airline, exploring its history, services, and its impact on the world of aviation.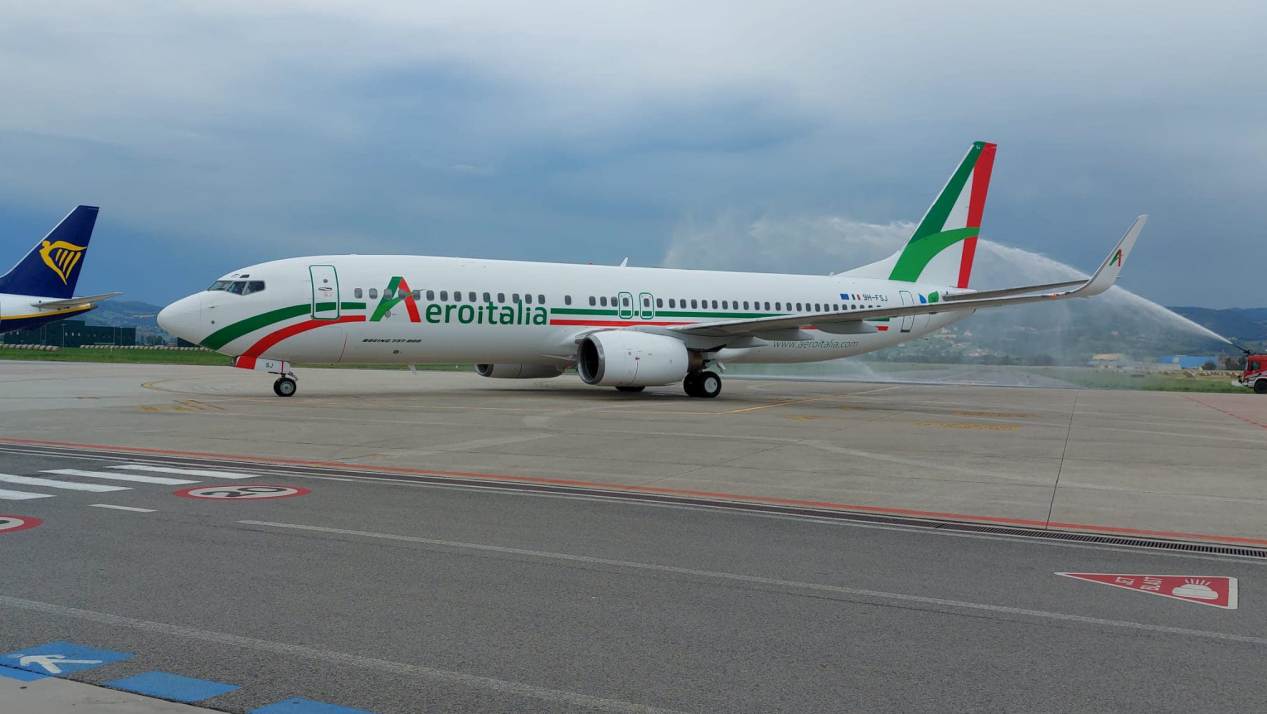 Quick Facts
Airline Name:

AeroItalia

Airline IATA Code:

XZ

Headquarters: Forlì Airport, Forlì, Italy
Founded:

July 2022

Number of Destinations:

22

 
Fleet Size:

7

Fleet Types:

ATR 72-600, Boeing 737-700, Boeing 737-800, Boeing 737 MAX 8

Location Hubs/Bases:

Orio al Serio International Airport (Orio al Serio), Comiso Airport (Comiso)
Brief History Overview
The airline took its maiden flight in 2022, thanks to the efforts of its CEO, Francesco Gaetano Intrieri, a former consultant for Italy's Ministry of Infrastructure and Transport. Leading the company alongside him is Germán Efromovich, the president of AeroItalia and former owner of Colombia's Avianca airline. Also, supporting the airline is Marc Bourgade, a French banker.
Operations commenced on July 9, 2022, with flights departing from its home base in Forlì, connecting travelers to various domestic destinations, including Malta and Zakynthos. Looking ahead, it has ambitious plans to expand its wings by offering flights to the United States and Latin America, aiming to achieve this goal by 2023. This marks the beginning of the airline's journey in the world of aviation.
Products and Services
Flights

– The airline offers a variety of flights to get you where you want to go, whether it's a quick hop within the country or a journey to international destinations. With a focus on safety and comfort, it aims to make your travel experience smooth and enjoyable.

Online booking & check-in

– Skip the lines and book your flights online with ease. You can also check in online before you head to the airport, saving you time and making your travel more convenient.

Group bookings

– Traveling with a bunch of friends or family? Its group booking service allows you to plan your trip together, ensuring everyone gets the chance to fly together and enjoy the journey as a group.

Travel agents

– If you prefer personalized assistance, its travel agents are ready to help. They can provide expert advice, assist with bookings, and make sure you have all the information you need for a stress-free travel experience.
Work Culture
This company provides a stable and dependable workplace, which many find reassuring. It also encourages employees to embrace new challenges, fostering personal and professional growth. Workers appreciate the consistent environment.
Also Read: How to Become a Flight Attendant in Italy
On the flip side, working full-time here may demand significant time and dedication, which can be challenging for some individuals to balance with other aspects of their lives. Some employees might prefer more flexible work arrangements.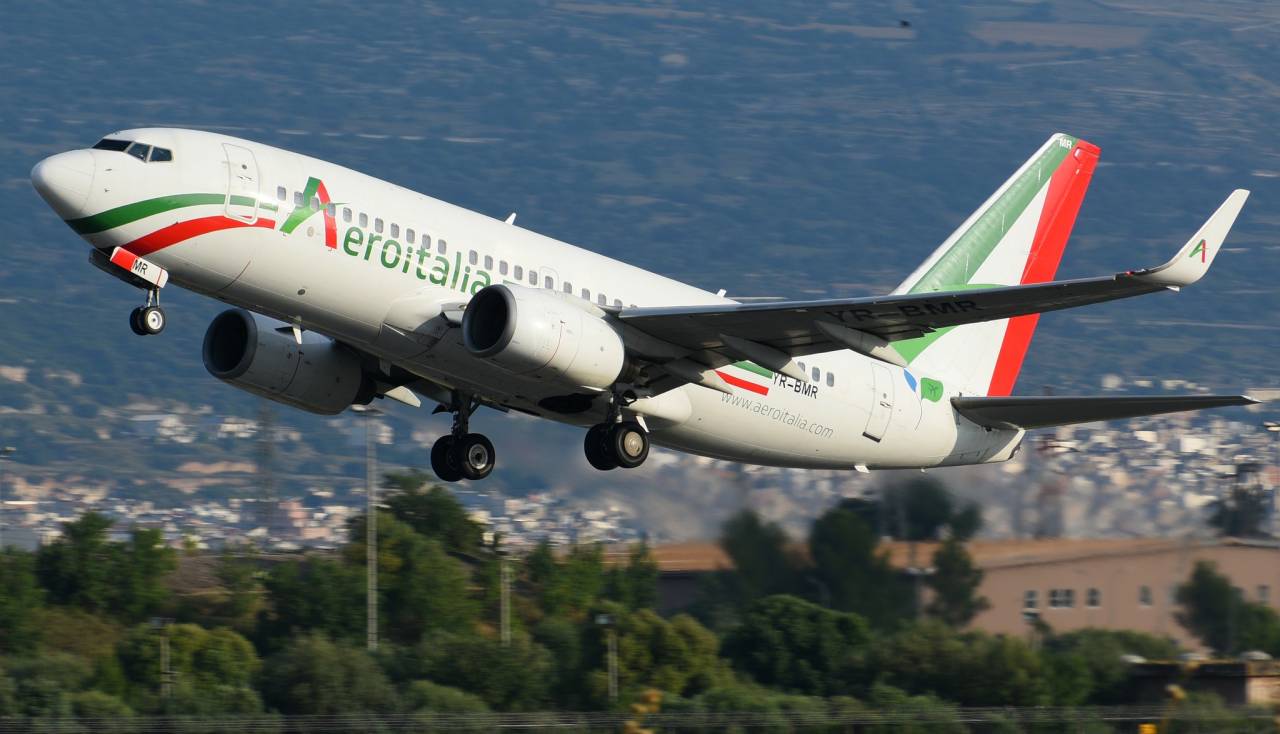 Benefits for Employees
Flight Discounts

– Employees at the airline enjoy access to discounted or complimentary flights, providing them and their families with affordable opportunities to explore new destinations. This benefit encourages a sense of adventure and travel exploration among our workforce.

Travel Perks

– In addition to flight benefits, employees receive special perks such as reduced hotel rates and exclusive travel offers, enhancing their travel experiences and savings. These perks are designed to make their travel planning smoother and more enjoyable.

Bonuses

– The company recognizes and rewards employee performance through bonuses, motivating individuals to excel in their roles and contribute to the company's success. This system fosters a culture of achievement and dedication.

Insurance

– Comprehensive insurance coverage, including health and life insurance, is provided to ensure employees and their families have peace of mind and financial security. This commitment to their well-being reflects the company's care for its employees.

Opportunity to Meet New Cultures

– Employees have the chance to interact with people from diverse backgrounds, fostering cultural awareness and appreciation as they work together. This cultural exchange enriches their personal and professional lives.

Paid Leaves

– The company values work-life balance, granting employees paid leave days to relax, spend quality time with loved ones, or pursue personal interests, enhancing their overall well-being. This policy promotes a healthy work-life harmony.
Also Read: Best Travel Benefits as a Flight Attendant
Video: Aeroitalia First Flight review
This video offers viewers an honest and immersive experience. In this candid review, the content creator meticulously documents their flight journey, sharing insights into the airline's service quality and overall experience. As the video unfolds, viewers gain a firsthand look at what it's like to fly with AeroItalia, from check-in to in-flight amenities. This unbiased account provides valuable information for those considering travel with the airline, offering a genuine glimpse into the passenger experience. Whether it's flight enthusiasts or potential travelers, this video summary serves as a valuable resource for anyone interested in this airline.
Summary
In conclusion, this article has provided essential insights into company facts and work culture. With a focus on straightforward information, it has shed light on key aspects of the airline, from its history and services to the benefits it offers employees. While some aspects of its work culture may have received mixed reviews, it is hoped that this information equips readers with a better understanding of what the company has to offer. Whether you're a potential traveler seeking to explore new destinations or an individual considering employment, the knowledge shared here aims to assist you in making informed and better flying decisions. 
Contact Information
Company Name: AeroItalia
Address: Vle Cesare Pavese 8 Roma Lazio 144
Telephone No.: +39 0696741581
Website: https://www.aeroitalia.com/
Facebook: https://www.facebook.com/aeroitalia2021
Instagram: https://www.instagram.com/aero.italia/
Twitter: https://twitter.com/aeroitalia1