Despite the economic struggles around the world during the Covid-19 pandemic, Montenegro is strong enough to establish a new airline. The new flag carrier of the said country is Air Montenegro, a new corporation established by the Montenegrin government in 2021.
Also Read: 9-Day Trip to Greece: Athens, Santorini, and Milos
Montenegro, sometimes neglected in favor of more well-known Mediterranean states, is quickly acquiring a reputation as a terrific destination to visit. This is also the reason why the country wants to provide a strong airline that will accommodate flights for tourists and locals. You have the chance to be a part of this newly established airline in Montenegro as a flight attendant. The following information will help you get through the application process.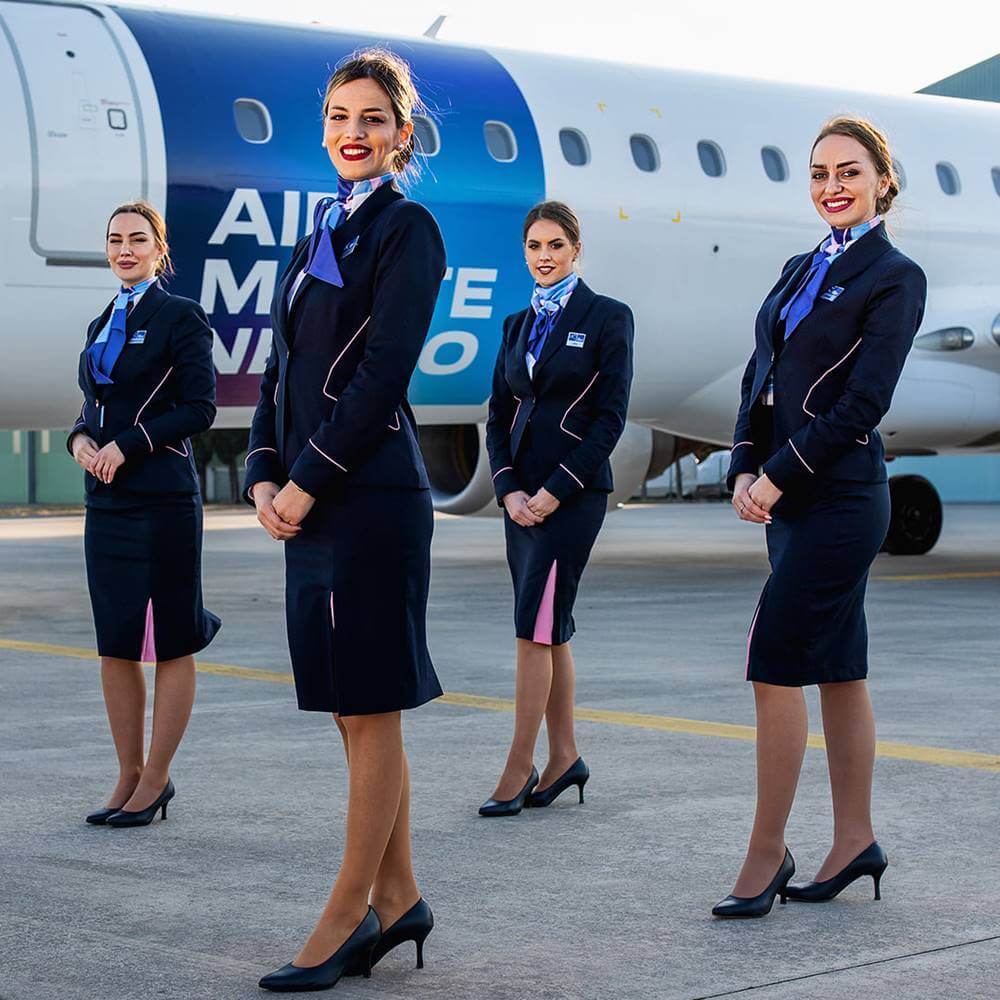 List of Requirements and Qualifications to Become an Air Montenegro Cabin Crew
Must have a High School Diploma or equivalent.
Your height must be proportionate to your weight.
Must be tidy and presentable at all times.
Ability to swim on specific distance requirements.
Willing to undergo training.
Must be able to stand for long hours during the flight.
Must have excellent customer service skills.
A passion for travel.
Willingness to follow all Air Air Montenegro uniform standards.
Tattoos, body piercings, and teeth accessories are not allowed.
You must be energetic and proactive.
Responsibilities:
Welcoming and guiding passengers to their seats.
You are responsible for inspecting the fleet before and after each flight.
Checking safety equipment, the cleanliness of the aircraft, the state of the seat pockets, and the availability of all meals and supplies.
Educate the passengers with regard to flight regulations.
Attend to the passenger's comfort and safety.
Informing passengers on aircraft about safety protocol.
Ensuring that all hand luggage is safely stored.
Hold announcements and answer passenger inquiries during the trip.
Serve meals and refreshments on time.
Providing necessary medical care and guidance to passengers.
Giving important information to passengers.
Making flight reports after each flight.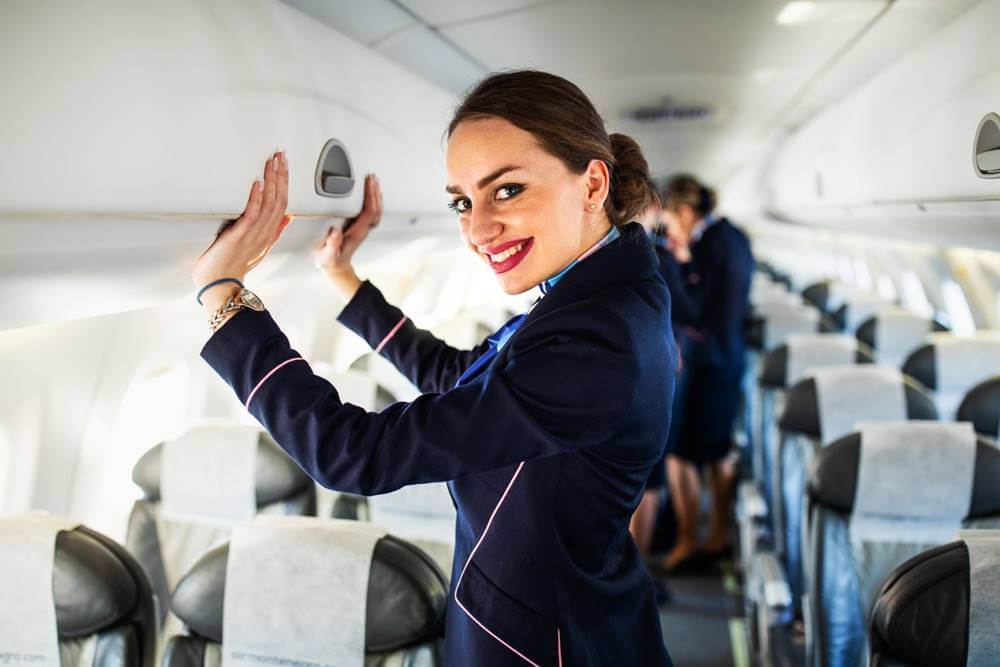 Application Process
Step 1: To get a job inside Air Montenegro, you can go directly to their official website. You can go here: https://airmontenegro.com/
Scroll down to their home page and click "CAREER OPPORTUNITIES," If there are no job postings available, you can send them a message for inquiry. Alternatively, you can click here to access their Careers' Page: https://airmontenegro.com/en/footer/about-us/career_opportunities
Step 2: Another way around is to go to their official Facebook Page and check if a Cabin Crew position job posting is available: https://www.facebook.com/airmontenegro/
Step 3: Prepare all the requirements or documentation needed for your application. When completing an online application for a Cabin Crew position, make sure to provide true and correct details about yourself. Double-check your details before submitting the form.
Step 4: If you are shortlisted, expect an interview. Prepare for it because your chances of getting hired will solely depend on the result of your interview and assessment. Every airline is strict when selecting the right applicant. Come on time, be presentable, and learn more about the airline before the interview.
Step 5: After successfully passing the interview and assessment, you will soon be scheduled for a flight attendant training.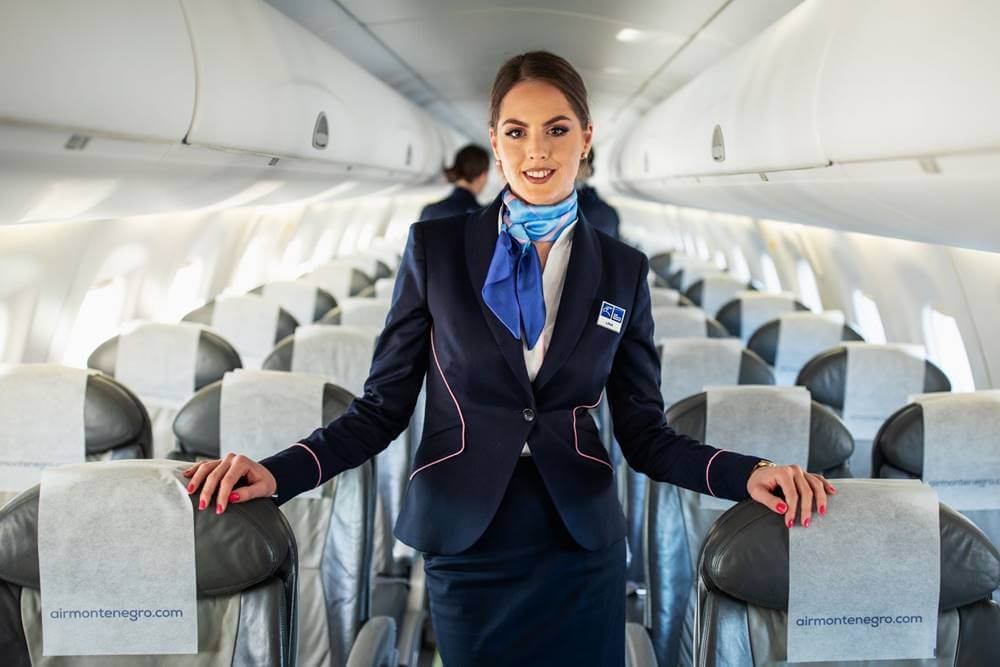 Salary and Benefits
In Montenegro, a Flight Attendant normally earns roughly 1,750 EUR per month. Salaries range from 800 EUR (the lowest) to 2,780 EUR (the highest) (highest). This is the average monthly payment, which includes housing, transportation, and other perks.
Video: AIR MONTENEGRO I Da li let inspiriše čak i kada vam je to posao?
Want to hear it from Air Montenegro Flight Attendant? The show "Living Room" featured flight attendant Lenka Mirkovi and first officer Marko Vratnica. On this guesting, they offered their aviation experiences, amusing stories, favorite travel spots, and travel recommendations for a tranquil and enjoyable trip.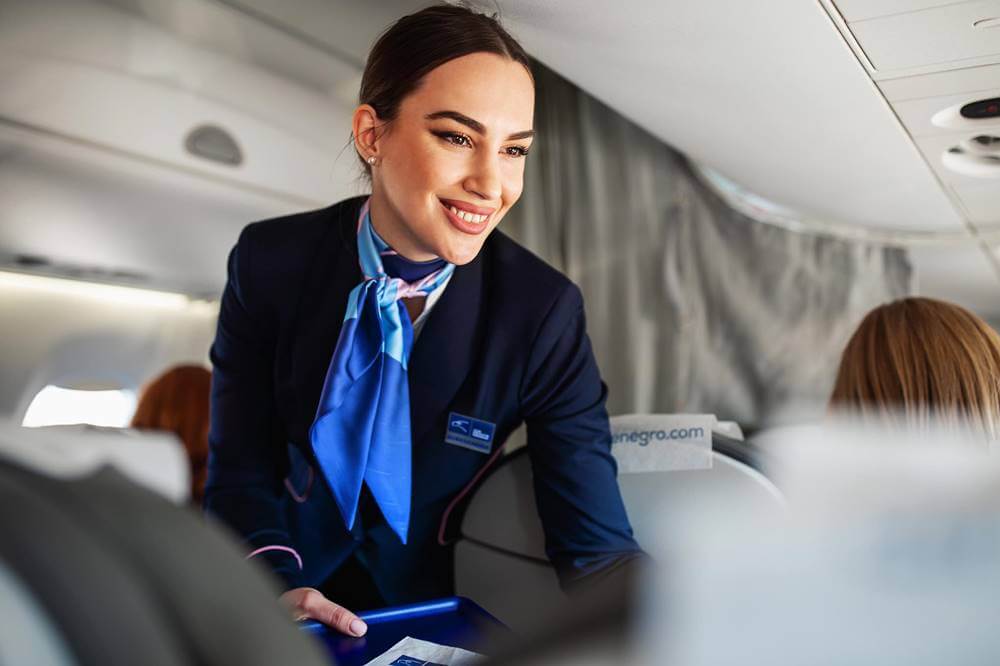 Photos: Air Montenegro Cabin Crew Uniforms
Check out these pictures of Air Montenegro crews so you can see what they look like in uniforms:
Frequently Asked Questions
The following are some of the common questions asked about Air Montenegro:
1. What are the documents needed to apply for a Cabin Crew Position?
Usually, an airline will require you initial documents like Resume or CV, Photographs wearing professional attire, Diploma, and Passport. But for precise document requirements, just rely on what is written in their job post.
2. Is Air Montenegro associated with Montenegro Airlines?
Air Montenegro is not connected with Montenegro Aairlines which was closed due to bankruptcy a year after Air Montenegro arose. Air Montenegro had to start from scratch: it did not benefit from Montenegro Airlines' slots, codeshare agreements, international aviation memberships, or any continuity of air or ground operations. The only saving grace was that Air Montenegro obtained two Embraer aircraft from Montenegro Airlines after the new government purchased them.
3. How much is the monthly salary of Air Montenegro Flight Attendants?
In Montenegro, a Flight Attendant normally earns roughly 1,750 EUR per month.
4. Do I need to undergo a Psychological test?
Yes, you need to submit a medical certificate that you are mentally stable. Almost every airline includes this in their medical exam requirement.
As long as the tattoo can be hidden under the uniform without the need for concealer or makeup, many airlines consider it.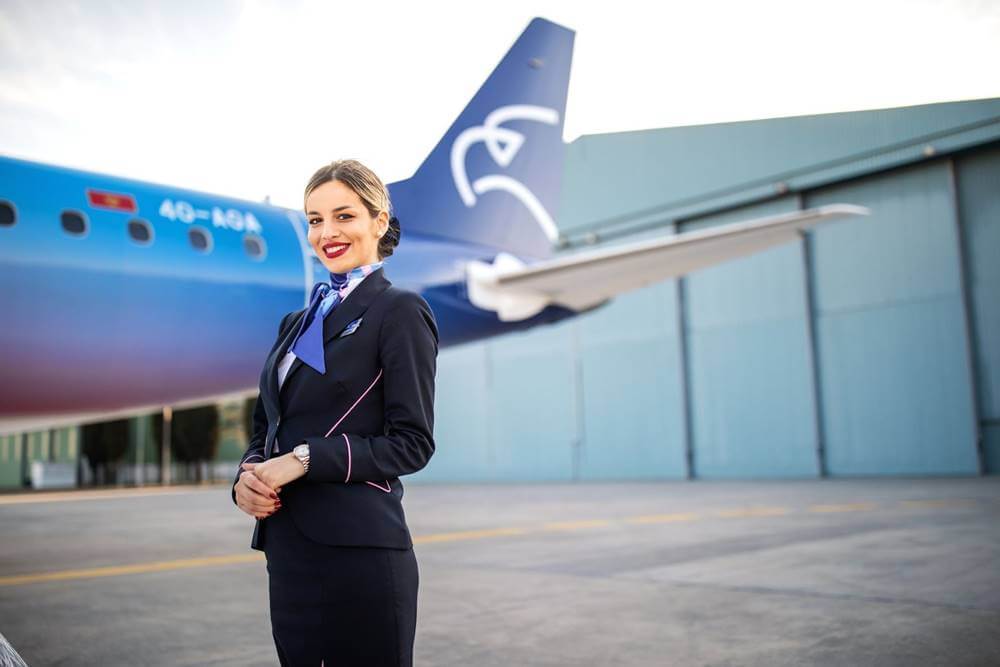 Summary
Montenegro's new administration decided in 2020 to close the country's national airline, Montenegro Airlines, due to massive debts. The new government then explicitly established Air Montenegro as a successor, although at a significant financial expense. This newly establish airline is the flag carrier of the country, so expect it to be a great one. Try your luck now and be one of their new member of the fleet.