MAP Linhas Aéreas is a Brazilian domestic airline based in Manaus that was created in 2011 and is authorized to perform regular and non-regular charter flights inside Brazil. MAP is now a subsidiary of Voepass Linhas Aéreas, which was previously known as Passadero Linhas Aéreas.
Also Read: How to Become a Flight Attendant in Brazil
According to the National Civil Aviation Agency of Brazil (ANAC), MAP had 0.1% of the domestic market share in terms of revenue passenger kilometers between January and December of 2019. Now, it is Brazil's sixth-largest domestic airline. If you intend to apply for job vacancies at MAP Linhas Aéreas, you should first become acquainted with the company's hiring standards and salary in order to enhance your airline career.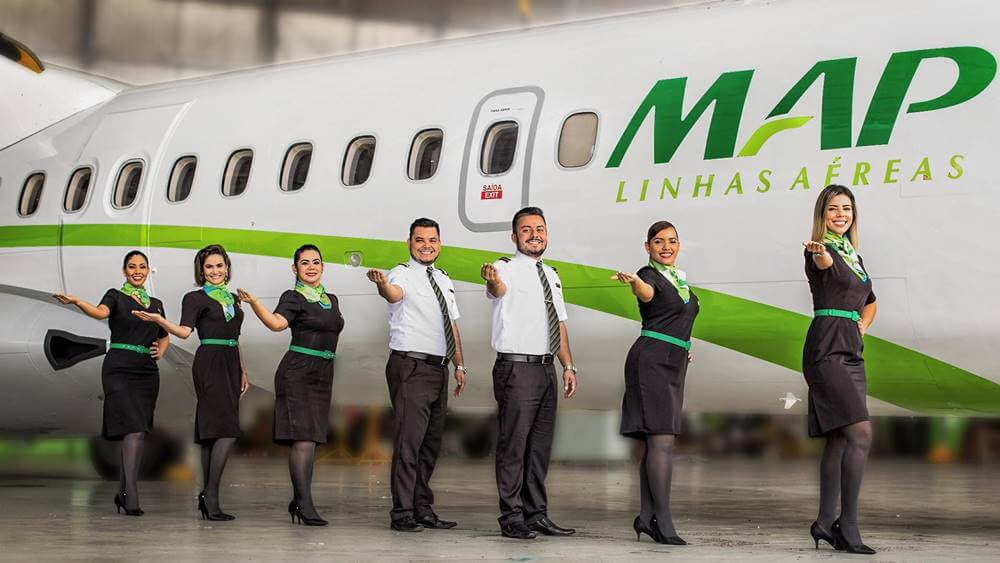 List of Requirements and Qualifications to Become a Map Linhas Aéreas Cabin Crew
Must be at least 18 years old.
A High School Diploma or equivalent.
Must be fluent in English.
You must complete a Flight Attendant Training Course approved by the National Aviation Agency.
A valid Aeronautical Medical Certificate (CMA) of Technical Capacity or Technical Qualification Certificate.
A professional experience in customer service positions is an advantage.
Your height must be proportionate to your weight.
Ability to work with a team.
Must have excellent interpersonal skills.
Should be physically fit.
Should be able to pass the medical assessment.
A positive attitude towards colleagues and passengers is a must.
You must be able to swim.
Must be emotionally and physically healthy.
Responsibilities:
Manage and monitor safety standards and operations to ensure a high level of aviation safety.
Manage all interactions with corporate personnel to verify that all flights meet safety standards
Perform routine security checks on aircraft and passengers' lounges to ensure travelers' safety and security.
Maintain a high level of decency and professionalism while sticking to organizational norms.
Participate in company-organized training sessions and keep all safety management techniques up to date.
In compliance with business policies and procedures, ensure the safety and comfort of all passengers.
Assist airplane crew with safety checks, cabin preparation, and passenger checks to ensure the safety of all flights and passengers.
Analyze and manage safety risks in emergency and high-stress situations.
Provide guests with pertinent information regarding onboard safety requirements and emergency procedures.
In accordance with corporate standards, administer and deliver superior in-flight services such as meals and beverages and attend to all customer demands.
Provide passengers with up-to-date information in a timely manner.
All company materials were kept in compliance with the Flight Attendant Manual.
Oversee all top-level communication about aviation safety schedules and actions.
Maintain and broaden understanding of emergency operations such as aircraft evacuation, delivering first aid to sick or injured clients, and dealing with unusual situations.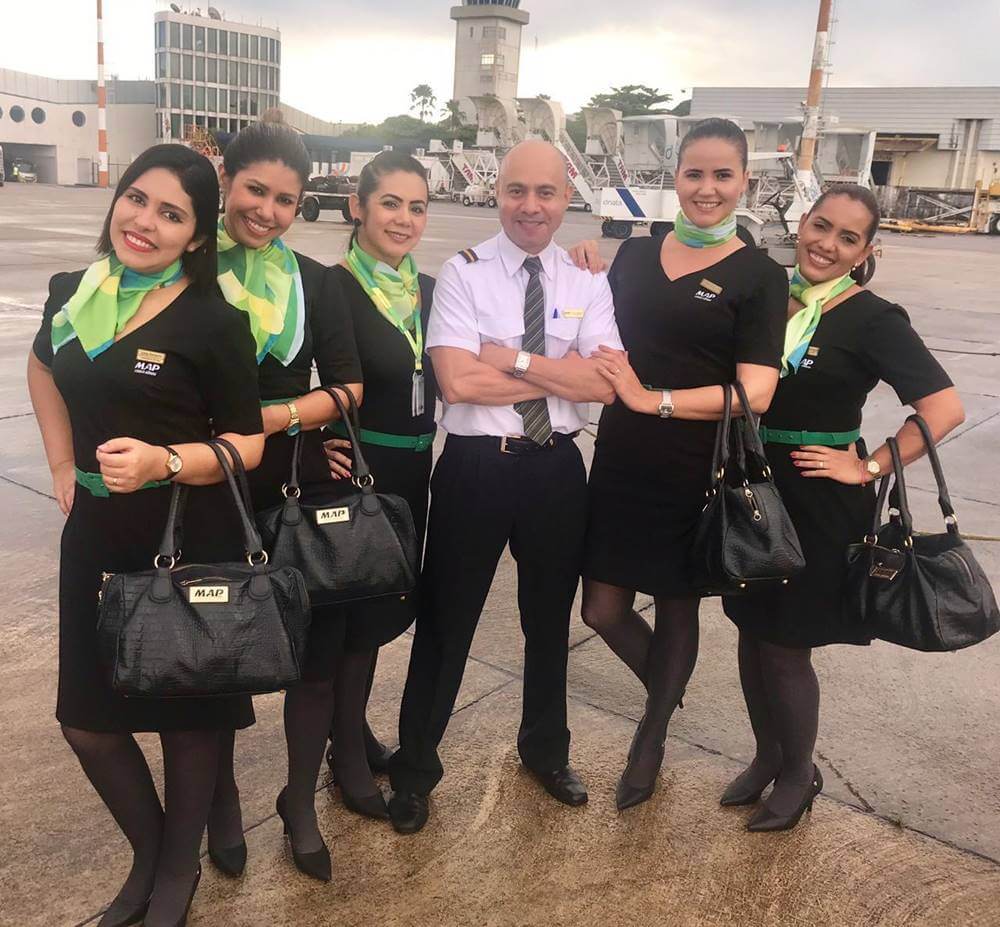 Application Process
Step 1: To get a job inside MAP Linhas Aéreas, you can go directly to their official website. You can go here: http://www.voemap.com.br/
Scroll down to their home page and click "CAREERS," If there are no job postings available, you can send them a message for inquiry.
Step 2: Another way around is to go to their official Facebook Page and check if a Cabin Crew position job posting is available: https://www.facebook.com/voemap
Step 3: Prepare all of the necessary requirements or papers for your application. When filling out an online application for a Cabin Crew position, please be sure to submit accurate information about yourself. Check your information twice before submitting the form.
Step 4: Once shortlisted, you will be notified for an interview schedule. When it comes to choosing the appropriate applicant, every airline is picky. Arrive on time, dress professionally, and research the airline before the interview. Prepare for it because the outcome of your interview and assessment will determine whether or not you get recruited.
Step 5: If you are chosen, you will be notified via phone or email. So, keep your lines open and check your emails frequently. Avoid providing an out-of-date phone number or email address. A flight attendant training will soon be scheduled once you successfully passed the interview.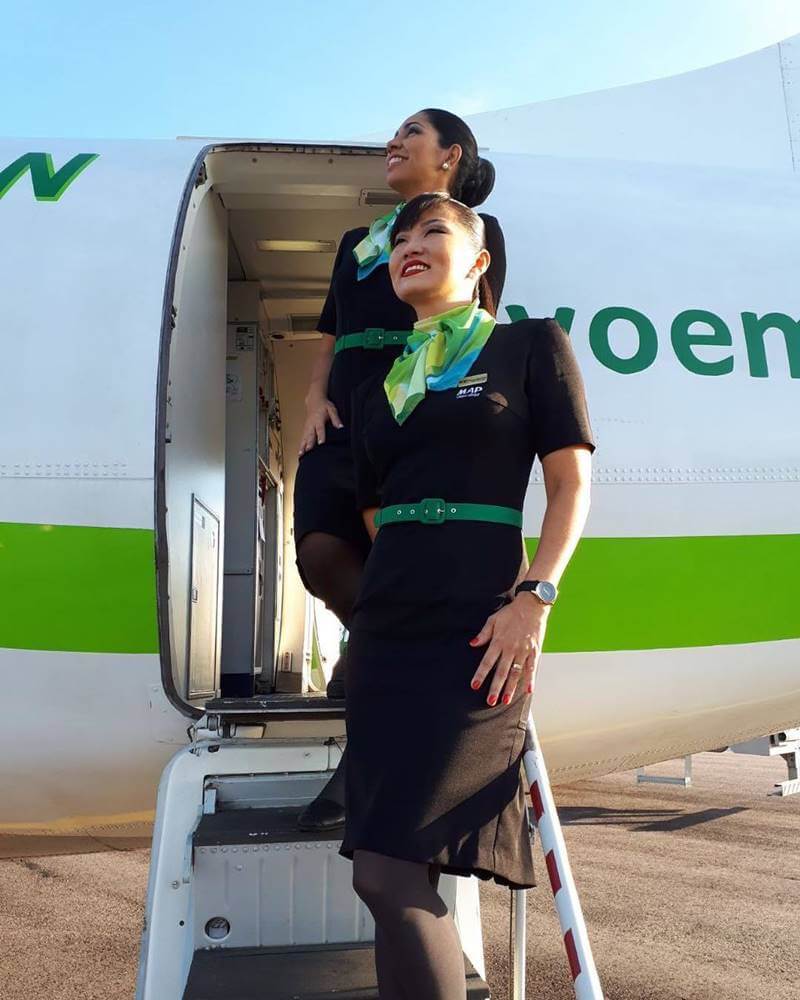 Salary and Benefits
In Brazil, a Flight Attendant can expect to make roughly 5,980 BRL each month. Salaries range from 2,750 BRL to 9,510 BRL. This is the average monthly pay, which includes housing, transportation, and other perks. Flight attendant pay varies greatly depending on experience, skills, individual performance, etc.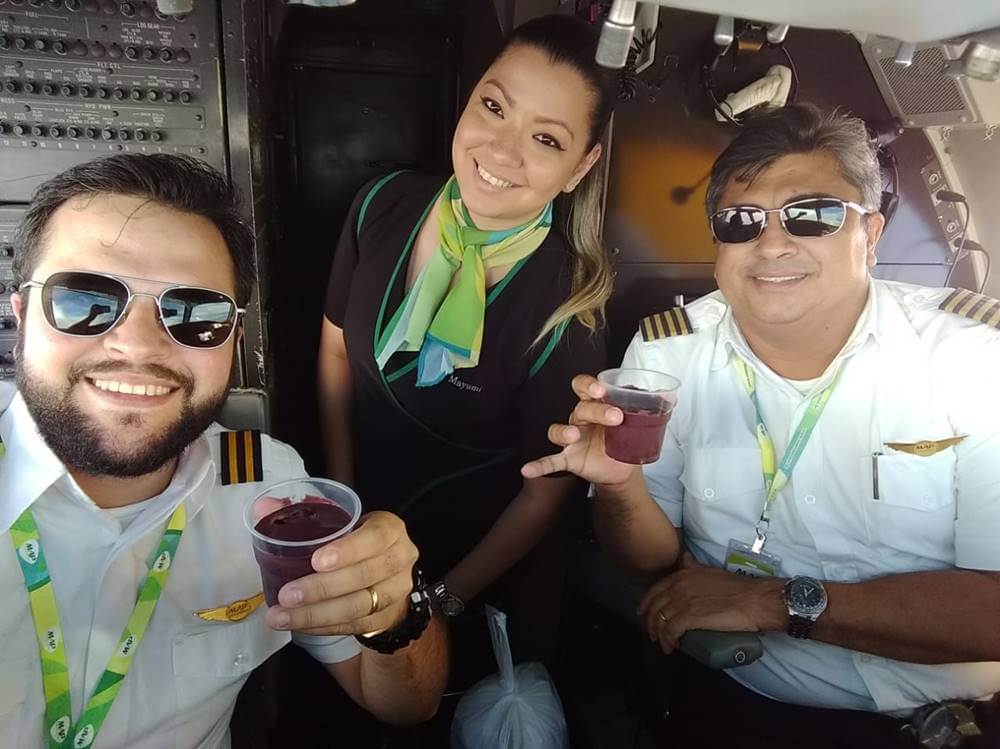 Video: MAP Linhas Aéreas
Get to know more MAP Linhas Aéreas through this video. This presentation will show you how every flight gets into the process. You will also have a glimpse of how male and female Flight Attendants do their duties on every flight.
Photos: MAP Linhas Aéreas Cabin Crew Uniforms
Check out these pictures of MAP Linhas Aéreas crews so you can see what they look like in uniforms:
Frequently Asked Questions
The following are some of the common questions asked about MAP Linhas Aéreas:
1. Where is MAP Linhas Aéreas located?
MAP Linhas Aéreas is a Brazilian domestic airline based in Manaus, Brazil.
2. Is MAP Linhas Aéreas a huge and well-established airline in Brazil?
MAP Linhas Aéreas is the sixth-largest airline in Brazil and is considered one of the strongest-standing airlines in the country.
3. Can I apply for a Flight Attendant position if I'm only 17?
Most airlines hire Flight Attendants who are at least 18 years of age. One reason why this became a requirement is abiding by the law when it comes to serving liquors. FAs are responsible for serving food, beverage, and even liquor.
4. How much do MAP Linhas Aéreas Flight Attendants earn?
In Brazil, a Flight Attendant can expect to make roughly 5,980 BRL each month. Salaries range from 2,750 BRL to 9,510 BRL.
5. Do MAP Linhas Aéreas Flight Attendants get free flights?
Yes, FAs get discounted tickets or even free flights usually after completing probationary period.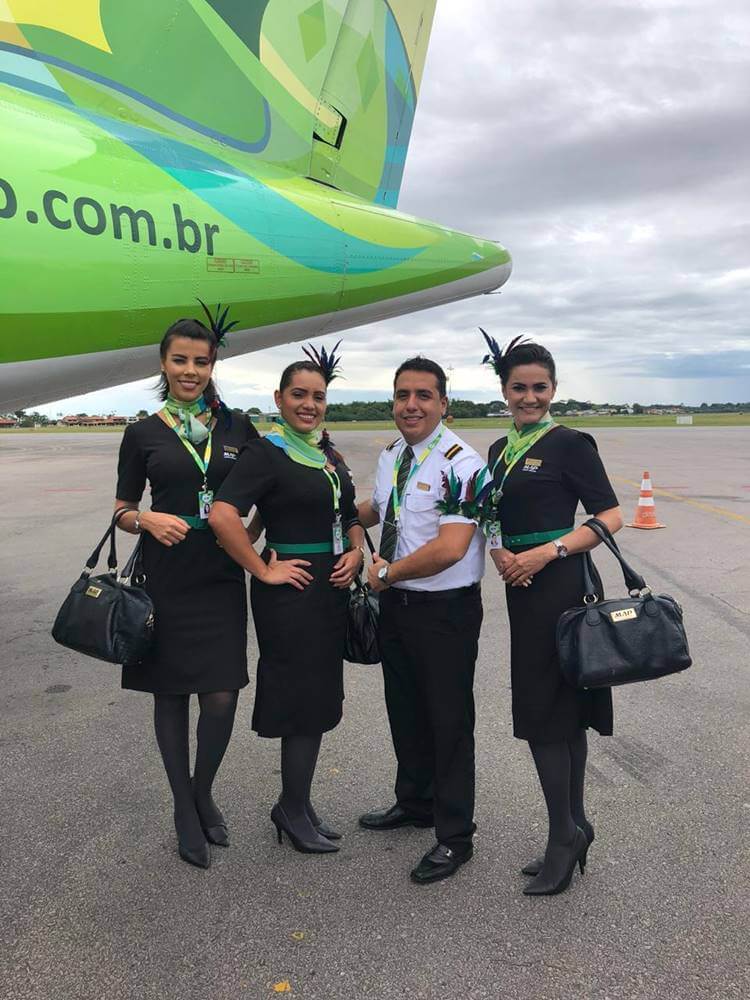 Summary
The air transportation sector including airlines and their supply chain is anticipated to contribute US $12.3 billion to Brazil's GDP. No wonder why airlines in this country are very concerned with their growth and standing. If you are still in doubt if this airline in Brazil can give you a long-term career, then the answer is "Yes, but still depends on you." To get engaged in a long-term job you also need to exert some effort and hard work.