Voepass Linhas Aéreas, formerly known as Passaredo Linhas Aéreas, is a Brazilian airline located in Ribeirão Preto, São Paulo, Brazil. It is a Brazilian regional carrier with over 501-1,000 employees and offers scheduled services to 26 domestic destinations. In 2014, VOEPASS Linhas Aereas was rated the safest airline in Brazil by AirlineRatings.com, getting a seven-star rating.
Also Read: 15 Cabin Crew Career Progression Paths for Flight Attendants
This airline is the oldest airline operating in Brazil. With a history of deliberate and strategic expansion, the passenger has always been the primary focus of Voepass Linhas Aéreas, which emphasizes the care of their demands. It continually invests in technology, security, and improvements that can strengthen its goals of excellence in customer service with each investment. One of the impressive efforts the airline is making to maintain the integrity of its public image is hiring the most qualified staff to operate the company. Listed below are the qualifications, requirements, and benefits of being a flight attendant at Voepass Linhas Aereas.

List of Requirements and Qualifications to Become a Voepass Linhas Aéreas Cabin Crew
The airline's flight attendants are responsible for preparing necessary and mandatory procedures in a flight to optimize the customer service and overall performance of the airline towards their passengers. Voepass Linhas Aereas has received commendations on their staff competence, onboard passenger assistance, and addressing the passengers' needs.
If you plan to apply for a job opening as a flight attendant in this airline, you should know the basic qualifications, hiring requirements, and benefits to see if you are a cutout for the job. Voepass Linhas Aereas accept candidates who are:
At least 18 years old
Has a valid passport
Has a high school diploma or equivalent
Proficient in speaking and writing in both Portuguese and English
Willingness to work on a shifting schedule, weekends, and even holidays
Willing to be relocated
Must have a passion for traveling and meeting new people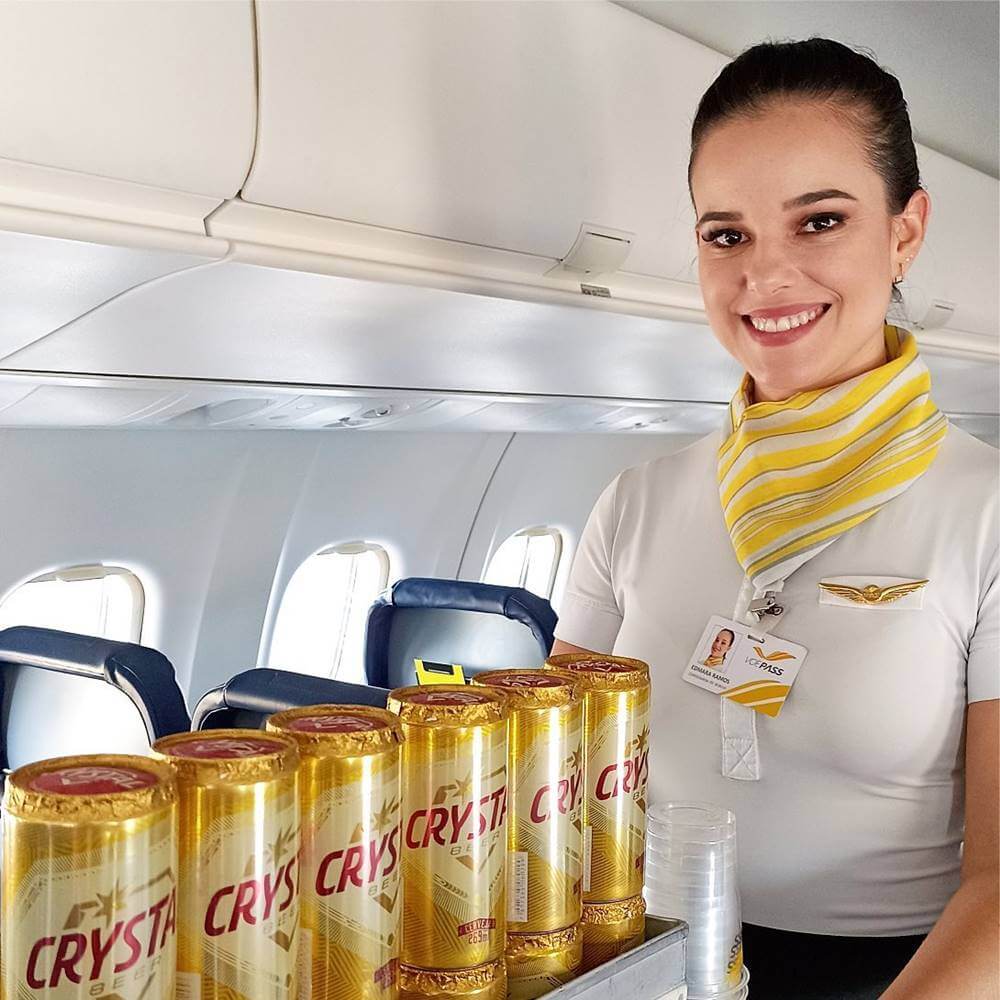 Application Process
Step 1: Check the official website and LinkedIn account of the airline
The job openings and vacancies in Voepass Linhas Aereas are usually posted on their official website or social media accounts. In the official LinkedIn account of the airline, they post current job vacancies that people can apply to. The qualification for each job is also mentioned in the post.
If there is an opening and you think you qualify as a flight attendant in their airline, you may proceed to the next step. To access Voepass Linhas Aereas' Careers Page, click here: https://www.voepass.com.br/empresa/site/trabalhe-conosco
Step 2: Prepare all the documents and requirements needed
On their official website and posts on LinkedIn, the documents required in the application were mentioned. You may start compiling all the required documents and make sure everything is up-to-date. The Curriculum vitae, or Resume, must contain all the necessary personal data, educational background, and job experiences. You may also prepare a photograph as it may be requested.
Step 3: Submit the requirements through an email.
An email address is provided on the poster of the job vacancy on their official website and LinkedIn account. You may submit your requirements through vagas.tripulantes@voepass.com.br with the subject "AVIATION" by creating a cover letter and attaching all your documents. Once done, wait for the acknowledgment of your application.
Step 4: Interview Preparations
You would receive a confirmation email from their recruitment team if you could pass the initial screening of applicants.
If you surpassed the initial screening, you might now prepare for the scheduled interview with their recruitment team. You will be able to meet their staff, so make sure to prepare yourself for all the flight-related questions that might be asked.
Reading about the company's history, mission, and accomplishments may also give you an edge and reflect your perseverance to get the job.
Step 5: Wait for the result and the schedules
After the interview, it may take some time before the airline can release the result of your application. Hearing from them again may take weeks to months, depending on their decision. If you pass the interview, you are now practically part of their team.
The staff of the airline will now give you your deployment and training schedule for you to follow. The training will be free of charge and will serve as your performance evaluation as a trainee.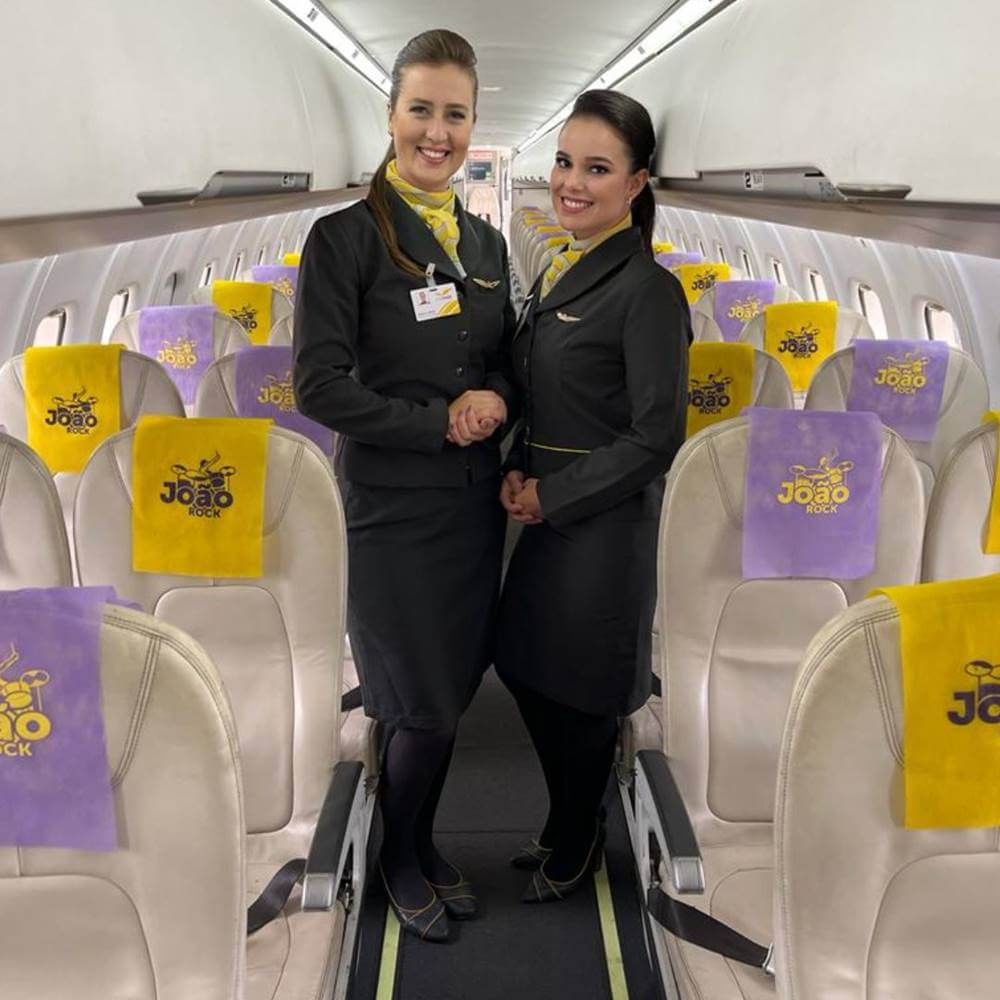 Salary & Benefits
Monthly salary of approximately $2000
Overtime pay and bonuses
Free or discounted air travel and hotel stays
Discounts on transportation services
Exclusive access to restaurants and fine dining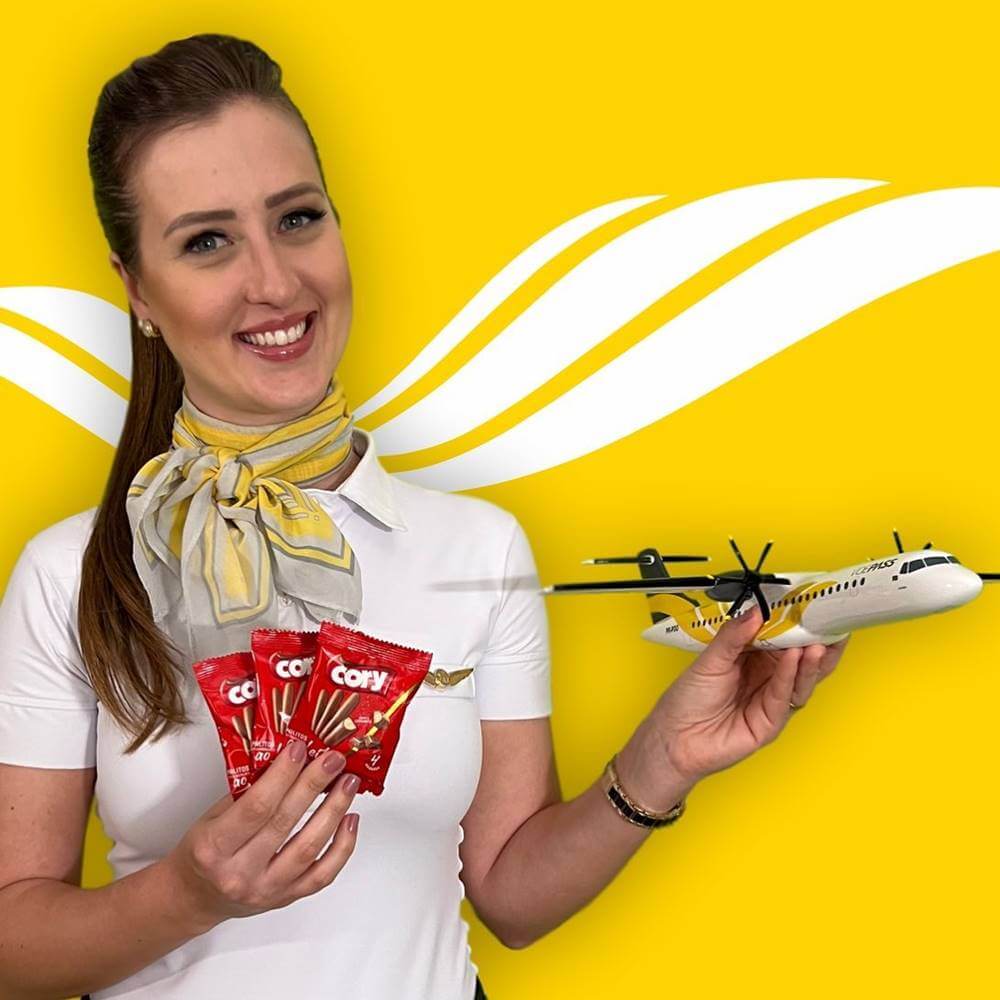 Video: Christmas in VOEPASS Linhas Aereas
Watch this Christmas promotional video of Voepass Linhas Aéreas as they promote the airline during the holiday seasons.
"We at Voepass Linhas Aéreas and Ribeirão wish you to celebrate the best Christmas ever and that the reunions last throughout the year ahead!"
According to them, the airline understands the surge of meetings and arrivals of their passengers. From the hugs full of longing and emotions to connections made from reunions, the airline is willing to be there for their passengers to maximize the holiday season. Passengers could count on them anytime.]
Photos: Voepass Linhas Aéreas Cabin Crew Uniforms
Check out these pictures of Voepass Linhas Aéreas crew so you can see what they look like in uniforms:
Frequently Asked Questions
The following are some of the common questions asked about Voepass Linhas Aéreas:
No, just like in any other airlines, candidates must be at least 18 years old with a high school diploma or a graduate of any undergraduate course.
2. Does the airline accept applicants with visible tattoos?
No, as a general rule in accepting flight attendants, applicants with visible tattoos will not be entertained nor accepted. The applicants must maintain their well-groomed and neat physique.
3. What are the roles of flight attendants in flights?
The role of the flight attendants include answering flight inquiries, aiding with luggage, offering food and drinks, and giving overall excellent customer service to passengers.
Some airline-specific skills will also be taught during training including capability of handling emergencies and being in stressful situations.
4. Do I have to be proficient in Portuguese to apply to Voepass Linhas Aereas?
Yes, the airline requires their applicants to be proficient in English and Portuguese both in speaking and writing to avoid conflicts in communication.
5. Do flight attendants get health insurance and other benefits?
Yes! Most airlines are very generous to flight attendants when it comes to benefits. This includes insurance, vacation, and other competitive perks offered by many employers.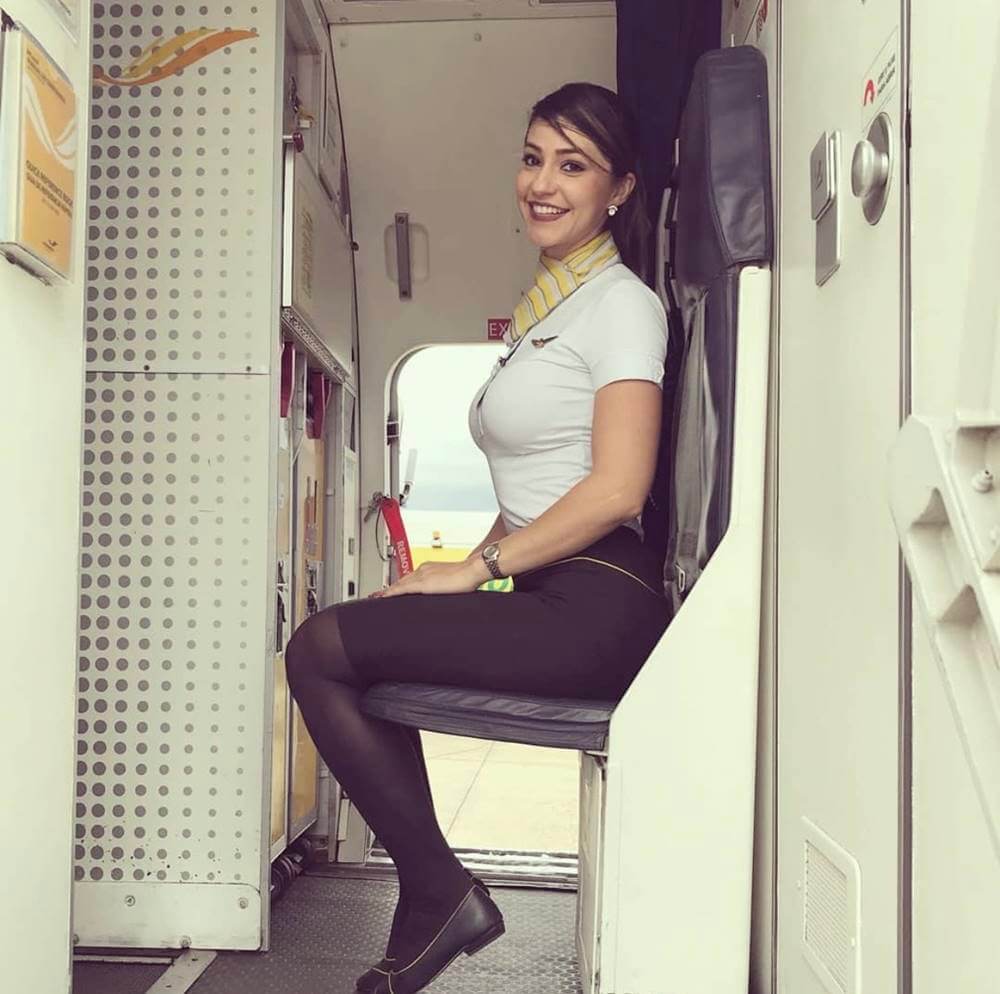 Summary
The Voepass Linhas Aereas is a Brazilian airline located in Ribeirão Preto, São Paulo, Brazil that offers scheduled services to 26 domestic destinations. It has been regarded as the safest airline in Brazil by AirlineRatings.com in 2014. Requirements for their flight attendants require entry-level qualifications including high school diploma, a valid passport, and at least 18 years of age. Applications may be through their official website and LinkedIn account with the email address provided in their job postings. Best of luck on your application!