The flight attendants of Caribbean Airlines in Trinidad and Tobago are known to be professional, polite, and courteous. Even before the training, they are already passionate individuals who are willing to assist people with anything. For aspiring cabin crew members, it's important to have the willingness to help passengers with whatever they need to make their flight comfortable and safe.
Also Read: New York Layover Guide: Best Things to Do in 24 Hours
If you're looking to apply as a flight attendant for Caribbean Airlines in Trinidad and Tobago, there are basic requirements and qualifications you need to meet. As the largest regional carrier, you are expected to have competitive skills and experience to stand out in the recruitment event. The airline is looking for dynamic and dedicated individuals who can deliver and live up to their tag line Warmth of the Islands.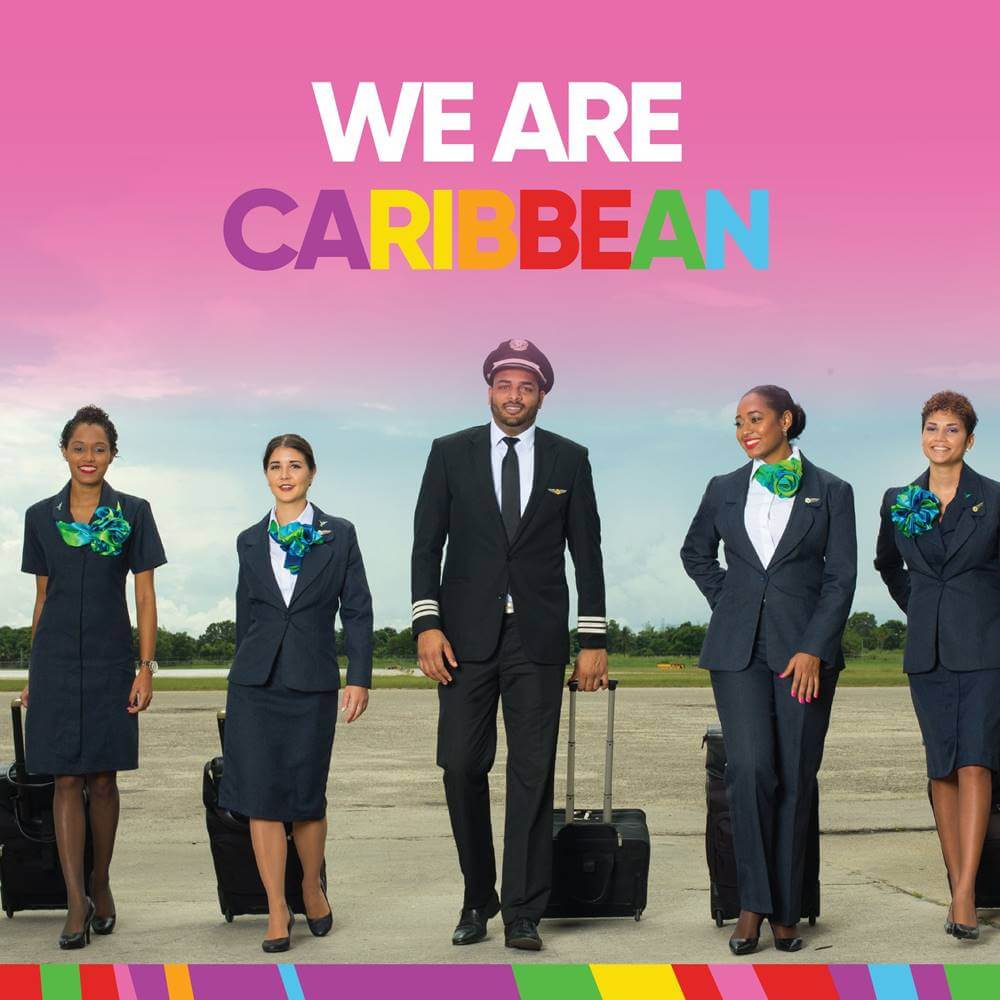 List of Requirements and Qualifications to Become a Caribbean Airlines Cabin Crew
At least 5 feet and 3 inches in height without shoes or up to 6 feet and 2 inches in height with shoes.
Weight must be proportionate to height.
Minimum of 5 GCE/CXC Ordinary level passes including Math and English.
Basic skills in MS Excel, MS Word, and other Microsoft Office applications.
First Aid Certificate from an accredited institution.
Flight Attendant Swimming Certificate from an accredited institution.
Valid passport for Trinidad and Tobago.
Fluent in English. Another language skill is beneficial.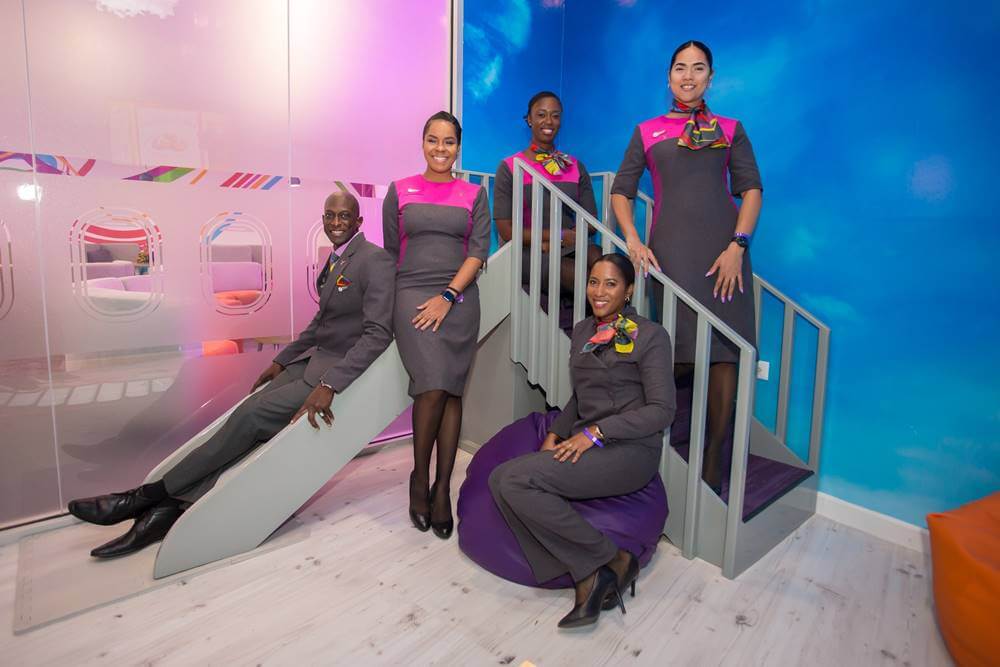 Application Process
Step 1: To find job openings for flight attendants, check out the Careers page on the official website of Caribbean Airlines. The page makes it easier for applicants to get updates on available positions in the airline company as well as some changes made in the application process, requirements, and other necessary documents.
To access Caribbean Airlines' Careers Page, click here: https://careers.caribbean-airlines.com/#/vacancies
Step 2: Apply through the posting on the website and make sure to fill up the form correctly. Submit all required documents before confirming your application including your updated resume, copies of valid passports and certificates.
Step 3: Wait for the response and use your time to prepare for the interviews in case you get an invite to their recruitment events. Remember that there are physical ability tests included in the interviews so make sure to come prepared.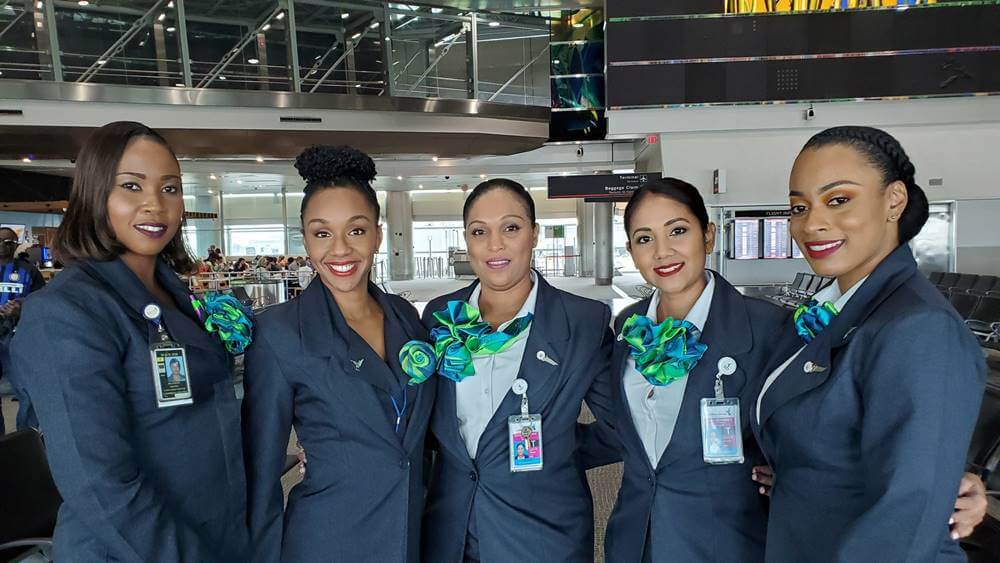 Salary & Benefits
Working as a flight attendant is never easy, so it's good to know how much you will be earning before submitting your application. For Caribbean Airlines, they value the work that cabin crew members provide every single day, so the basic salary matches their hard work. The airline offers a base pay of $455 per month depending on the employee. From this minimum pay, it can go up to $1,572 per month for maximum salary.
Some of the awesome benefits you can enjoy in addition to a good salary include health insurance, travel benefits, visit places for free, allowances, incentives, and many more. Caribbean Airlines is one of the best employers in the world as they make sure to provide all the benefits that each employee deserves while working for the airline.
Video: Caribbean Airlines' Flight Attendant Celine Brown: Career Talk
Celine Brown is a flight attendant for Caribbean Airlines and shares everything you need to know to thrive with this airline company based in Tobago and Trinidad. In the video, she talks about the pros and cons of working as a cabin crew. In addition, Celine enumerates the opportunities you can enjoy when working as a Caribbean Airlines cabin crew. More importantly, she provides all the tips you need to successfully become a flight attendant of the largest regional airline in the Caribbean.
In the latter part of the video, you will learn about the best recommendations to succeed in the aviation industry. She gives advice on how to ace the interviews and be accepted for new hire training before you get sent to the local base. Lastly, you will know the positives of working for Caribbean Airlines based on Celine's personal experience as a flight attendant.
Photos: Caribbean Airlines Cabin Crew Uniforms
Check out these pictures of Caribbean Airlines crew so you can see what they look like in uniforms:
Frequently Asked Questions
The following are some of the common questions asked about Caribbean Airlines:
1. Can I apply as a flight attendant if I'm only a high school graduate?
Yes, you may apply for Caribbean Airlines with a minimum educational attainment of high school certificate as long as you meet the skills and language proficiency required by the airline.
2. Am I required to speak Spanish and English fluently as Caribbean Airlines cabin crew?
Yes, you need to be a fluent Spanish and English speaker to qualify as a Caribbean Airlines flight attendant. This is crucial because you will be dealing with both English and Spanish speakers during flights.
3. Is there a test for physical abilities during the interviews?
The recruitment team will ask for your physical skills including swimming, lifting, pushing, pulling, and even bending during the application process and interviews. For swimming, you have to swim a minimum of 25 meters without any floating device or help.
4. If I pass the final stage of the application, do they offer training?
Yes, after passing all the interviews, you will need to complete the flight attendant training before you start working in the airline. It may take months depending on the lessons and skills to be learned.
5. Are Caribbean Airlines flight attendants allowed to have piercings and tattoos?
You may be qualified even if you have body piercings and tattoos if and only if they are not visible when you're in uniform.
6. Is there a minimum height qualifications for Caribbean Airlines flight attendants?
Yes, you must be at least 5 feet and 3 inches in height with weight that is proportionate to your height.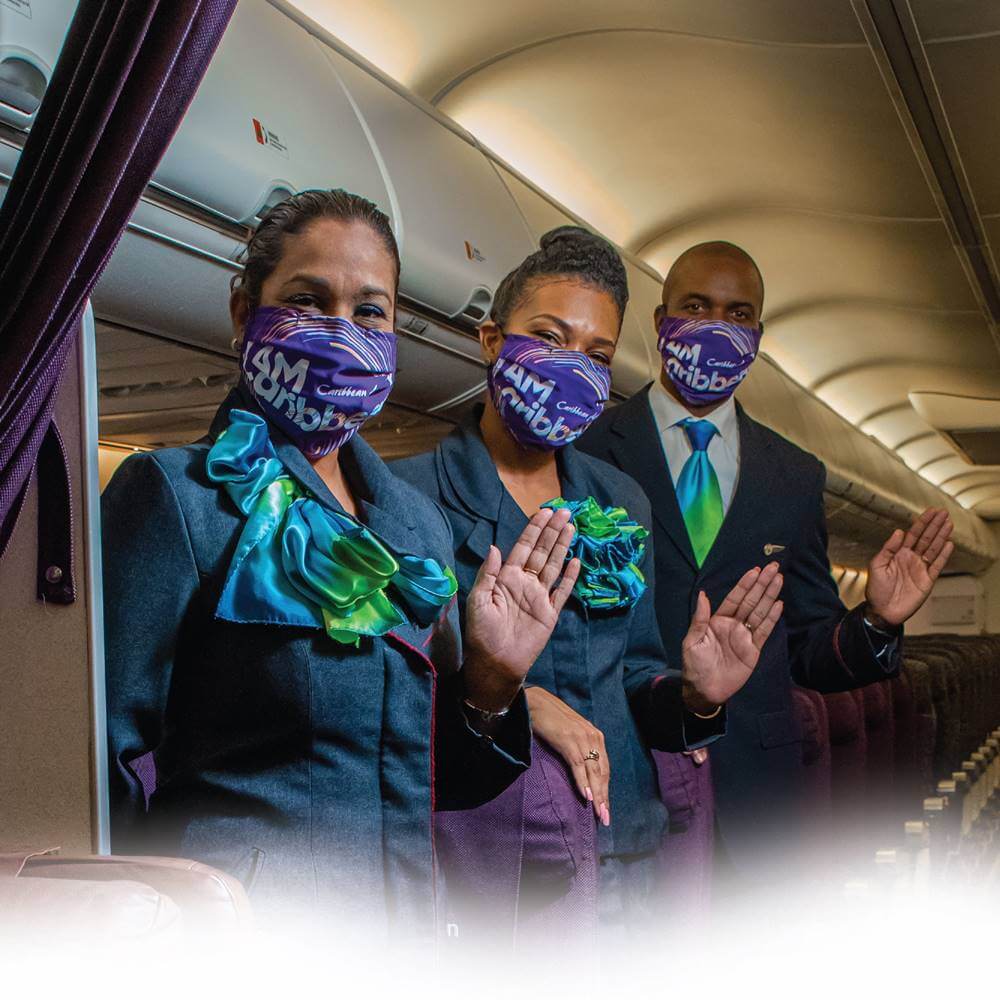 Summary
Caribbean Airlines may have a stringent list of qualifications and requirements, but that is because the role of a flight attendant is not that easy. This jobs requires you to be physically, mentally, and emotionally healthy in order to perform your duties. Remember, you will be handling passengers throughout the flight to keep them safe and comfortable. So before you decide to apply for this airline company, make sure to review the requirements listed here and prepare for the interviews.
Sources:
https://www.caribbeanjobs.com/Cabin-Attendant-Trinidad-Job-90877.aspx
https://cabincrewhq.com/recruitment/caribbean-airlines/