Comlux is a Business Aviation company providing world-class and highest standards services in the said industry. Its global presence started in Switzerland. Comlux is a market leader in Business Aviation, it has have been engineering luxury for VIP customers looking for personal and professional management of private flight needs for over 20 years
Also Read: How to Become a VVIP Flight Attendant
If you are an aspiring flight attendant who wants to pursue a career in the aviation sector, Comlux provide training through their training centers its cabin crews and other employees. Aside from training classes, Comlux ensure that their employees have the proper licenses and training records. The said aviation company also ensures the all employees on board undergo updated medical check ups. Get a chance to be part of this luxurious job, here's what you need.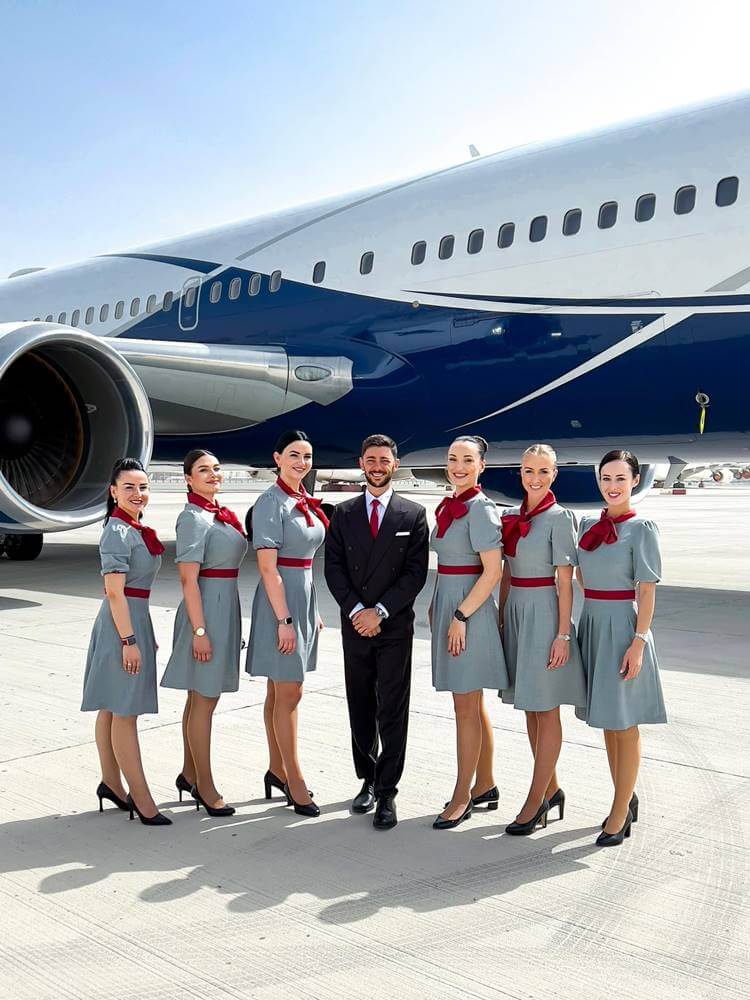 List of Requirements and Qualifications to Become a Comlux Cabin Crew
Must have a minimum of four years of experience in First or Business Class on a major international airline.
Must have at least two years of experience in private or corporate aviation on a business jet.
You must have an unrestricted passport or VISA.
You must have a valid US visa (C1/D or B1/B2).
You must be already based in the country designation your are trying to apply for and has living rights.
COVID-19 vaccinated.
Must be able to communicate in both verbal and written English fluently. (A language proficiency on your designation country will also be required.)
Advantage:
Working experience on  Embraer Aircraft or same size aircraft
Experience with Private Flight Catering Platform
Valid EASA Attestation is a plus
Silver Service Training experience or knowledge
Must be available for trial flights
Attributes:
Proficiency on other languages, aside from English
Higher Education Diploma
Duties and Responsibilities:
Maintain familiarity with the provisions of the Company Operations Manual that are required.
Maintaining a high personal standard of discipline, conduct, and appearance as a company representative; and thus supporting the crew members, by active example, in the development and maintenance of a high level of professional expertise and morale among the crew.
Execution of duties in accordance with the instructions and procedures outlined in the respective Operations Manual.
Assist the Commander with administrative tasks related to the flight as needed.
To offer the Commander any advice, information, or assistance that may be beneficial to the safe and efficient operation of the flight.
In an emergency evacuation, you must guide passengers and help them keep safe.
Responsible for ensuring that all foods in the aircraft are edible and have not passed their expiration date on a regular basis.
Visiting the flight crew on a regular basis and supplying them with food.
Coordination, organization, and execution of non-safety related service tasks in the cabin.
The position holder may be assigned additional tasks.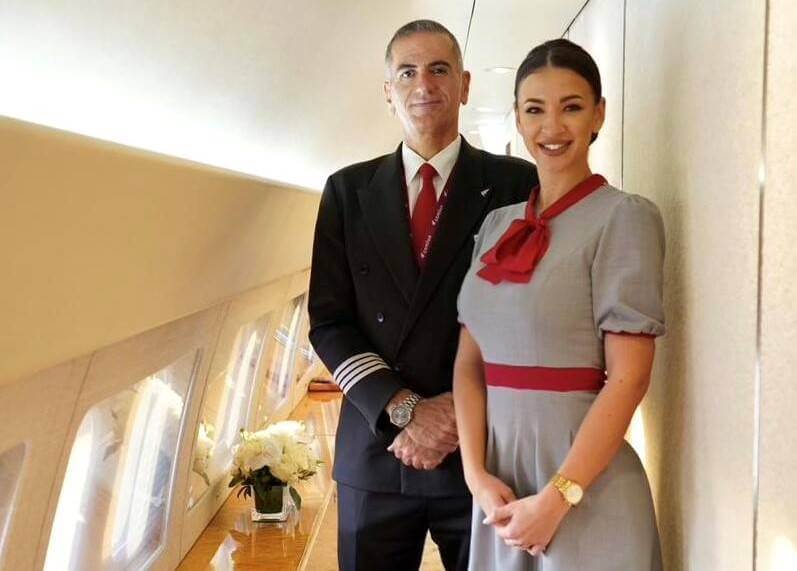 Application Process
Step 1: Prepare the following documents:
CV or Resume
Initial Cabin Crew Training Certificate
Passport Copy
Copy of Visa/Visas
EASA Attestation (If applicable)
Training Certificate for First or Business Class
Recommendation letter proving experience in business or private operation
Full body photo
Portrait photo
Casual photo
Vaccination Certificate
Recommendation letter proving experience in business or private operation
Step 2: Go to Comlux official website:https://comlux.com/. Then click on the menu at the upper right corner and choose "Careers"
Step 3: Choose "Aviation" then "Click Here to Join Us" You will be redirected to Current openings.
Step 4: Choose the position you are applying for. Click "Apply for this job" and you will see an online form.
Step 5: Fill up the form and provide all the necessary documents. Attach your documents properly and submit your application.
Step 6: Wait for the confirmation through call or email.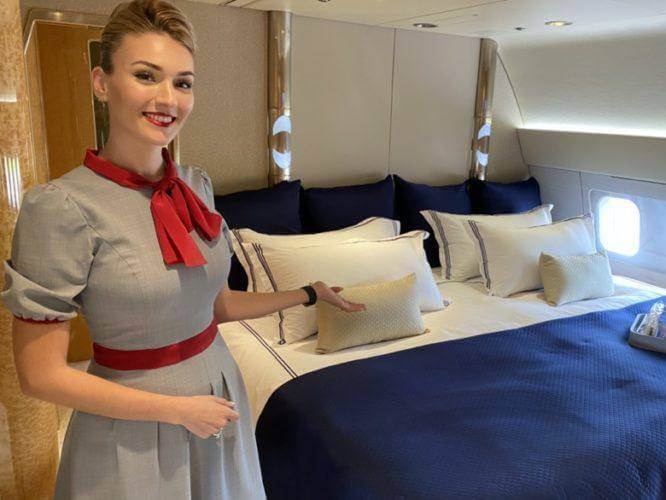 Salary and Benefits
In Switzerland, a Flight Attendant typically earns around 88,300 CHF per year. Salaries range from 40,600 CHF to 140,000 CHF. Salary range may change based on your performance, experience, and other incentives that will be given by the company.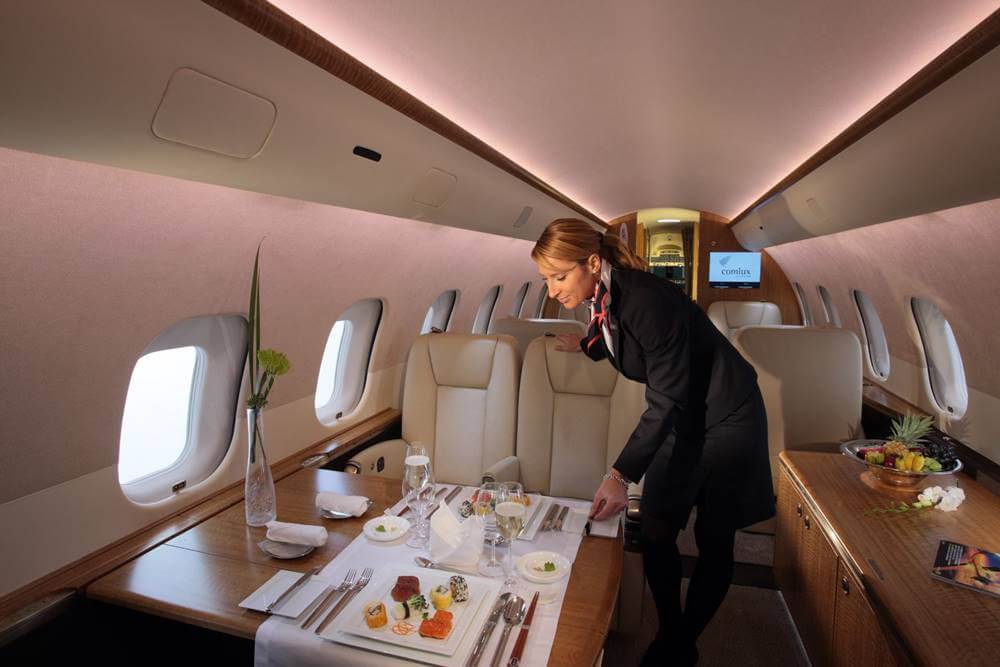 Video: Inside one of the world's most luxurious wide-body charter aircraft
Aside from leisure private jets, there are also private aviation companies that caters business trips – in a luxurious manner. Still wondering how a private business trip looks like? Here a virtual view of what Comlux's private lounge looks like inside. This brand new lounge is equipped with latest technology such as high speed internet and cabin purified with ionization.
Photos: Comlux Cabin Crew Uniforms
Check out these pictures of Comlux crew so you can see what they look like in uniforms:
Frequently Asked Questions
The following are some of the common questions asked about Comlux:
1. How much do Comlux pay their Flight Attendants?
Comlux do not disclose their salary rates in public, but for airlines located in Switzerland, a Flight Attendant typically earns around 88,300 CHF per year. Salaries range from 40,600 CHF to 140,000 CHF.
2. I'm not good at computer, is it necessary?
There is no said requirement for this one. If they will be going to require it, you just need to have a basic knowledge in suing computer. Not necessarily as pro.
3. Do I need to be a swiss national in order to apply for a Flight Attendant position?
Not necessarily, you just need to be a resident of a place near the location you will be deployed.
4. Do I need to be fluent in English?
Yes, this is one of their basic requirements. Other languages will be required too, depending on your designated base.
5. I'm not Covid-19 vaccinated due to medical condition.
Ask the recruitment team if they can consider you, since you weren't able to take the vaccine, you may be having a medical condition that the airline may not allow too.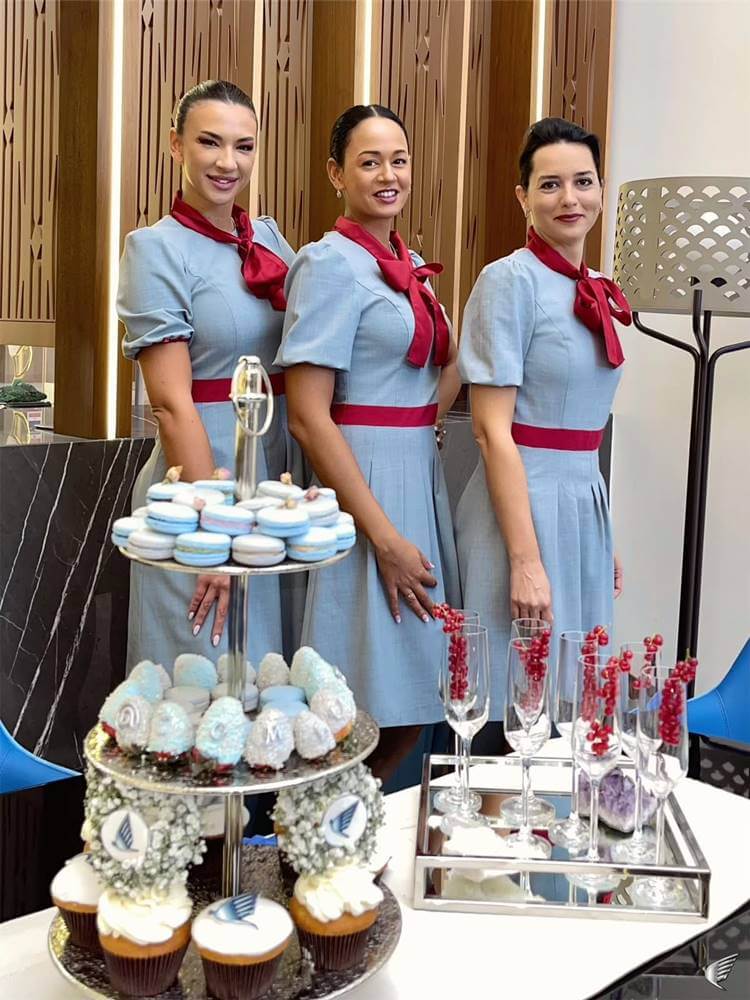 Summary
Comlux, the one of the leader of Business Aviation is looking for Cabin Crew who are highly motivated and willing to commit to providing full and quality aviation service. If you are able to maintain the highest levels of safety, security, and comfort on board, then you might be someone the company is looking for.
You will be part of the dedicated, determined, highly motivated and skilled fleet in Switzerland. How to get there? Just go above their expectations and show what you can contribute to their aviation team. Never forget to prepare for the interview and assessment, the results will solely rely on you. Go for it!