The Luxaviation Group is one of the world's largest private aircraft operators. The said company operates around the world under the regulatory umbrella of 15 Air Operator certificates. Luxaviation Helicopters' management services are designed to simplify the complexity of helicopter operations for VIP and VVIP helicopter owners Its VIP Lounges provide a seamless transition from clients' home or hotel to their departing jet while providing unrivaled luxury service. Year 1994 when André Ganshof van der Meersch, a Belgian visionary and pioneer, founded Abelag, which is now Luxavitation. André, a skilled pilot, studied flying in the United States and recognized the enormous potential of private aviation in Europe. The rest was history.
Also Read: How to Become VIP Flight Attendant | Work in Private Luxury Jets
The good thing about this luxurious private jet operator is that it hires employees with different nationalities. If you are dreaming of working in a very luxurious airline or fleet, it's definitely Luxaviation. A lot of opportunities are waving and the experience are indeed for keeps for a lifetime. Here's what you need to get qualified!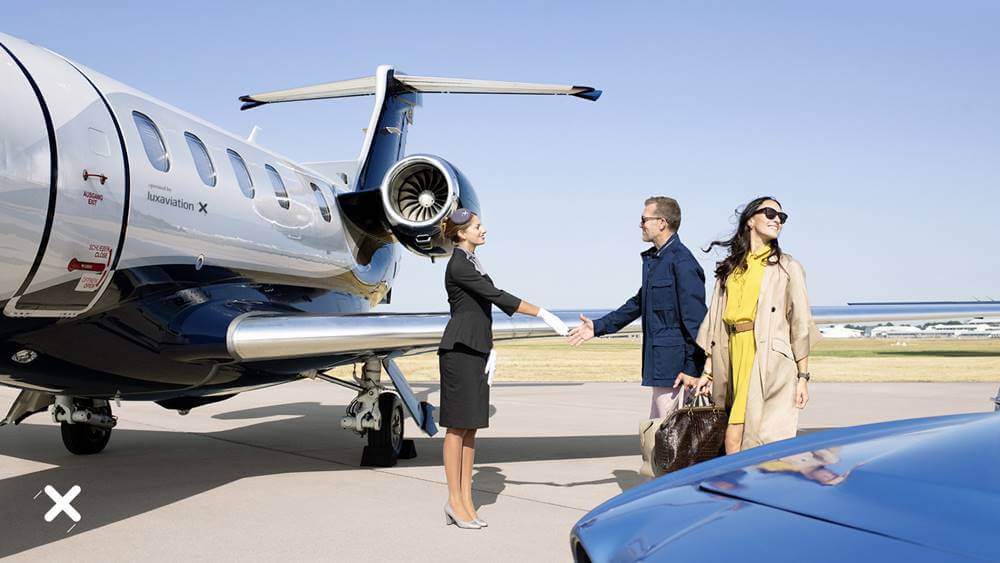 List of Requirements and Qualifications to Become a Luxaviation Cabin Crew
Work experience as a Cabin Crew, with SEP currency.
At least 2 years experience working in a VIP or Corporate airline.
Must be fluent in English (other languages will be required based on your country of designation)
Knowledgeable in MS Office.
You must be customer focus.
You must have excellent communication skills.
You must have the ability to get along with different personalities of customers.
You must be responsible.
You must be well-organized, efficient, and alert.
Responsibilities:
Inform passengers about the proper use of safety equipment and cabin procedures.
In charge of cleaning the aircraft, galley, cabin, and bathrooms.
Assists the pilots in conducting the flight in a safe and efficient manner.
Any emergency situation in the cabin must be immediately reported to the pilot in command.
Ensures that safety standards are met at all times in the passenger cabin, galley, and all other relevant areas on board the aircraft.
VIP menu preparation: Prepare and serve meals for all flights.
Dining consists of food, drink, and table presentation.
Always keep the charter budget in mind.
Completion and handover of pertinent cabin documentation.
Personal documents must be kept in good condition.
VIP protocol, etiquette, and knowledge
Understand and follow all relevant internal and external rules, regulations, and procedures that apply to the operation of the business.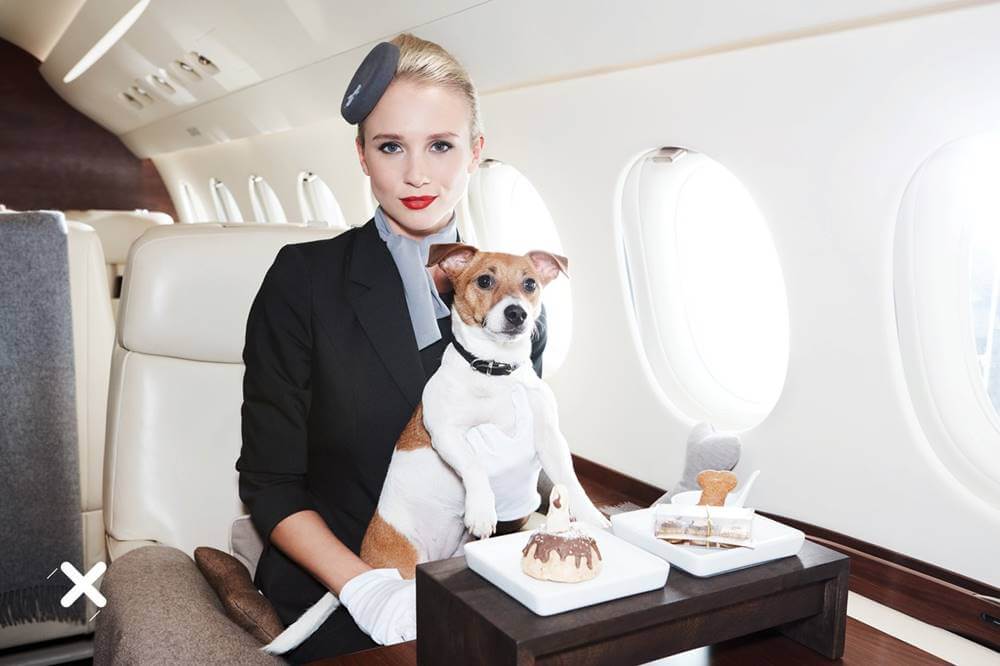 Application Process
Step 1: Prepare all the requirements or documentations needed for your application.
Step 2: To get a job inside Luxaviation, you can visit their website. You can go here: https://www.luxaviation.com/.
Click on the upper right menu bar and look for "Careers"
Step 3: Scroll down and you will see all available jobs. Choose "Cabin Attendant" by clicking "View More." From here, you will see the important information regarding the position you are applying for.
Step 4: Sign up by providing your Complete Name and Email Address. Click "Next" to continue with three phases of application.
Step 5: Be extra keen when filling in your online application, make sure to provide true and correct details about yourself. Double check your details before submitting the form.
Step 6: The recruitment team will send you a notification through call or email once you were shortlisted. Make sure to keep your lines up and always check for their message.
Step 7: You need to pass the initial interview so you can proceed to the next phase of the recruitment process.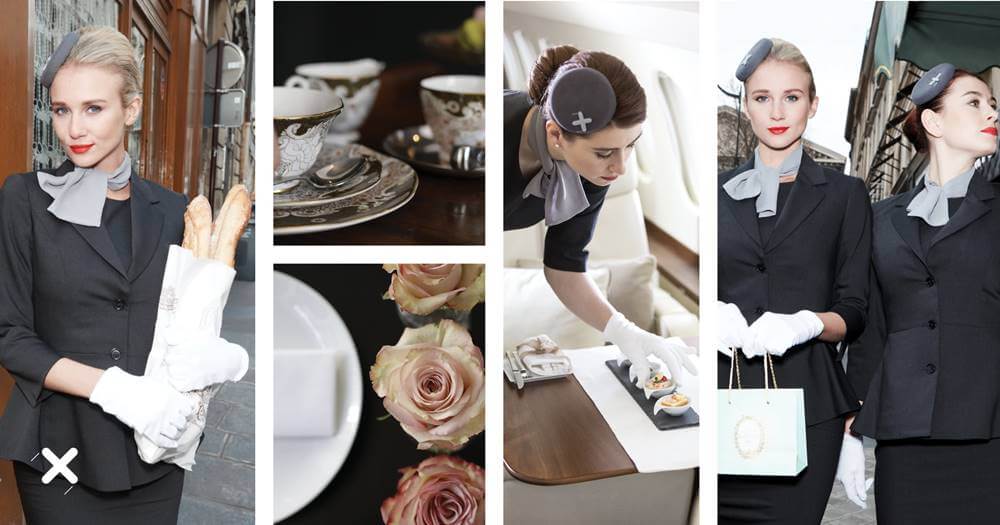 Salary and Benefits
In Luxembourg, a Flight Attendant typically earns around 3,540 EUR per month. Salaries range from 1,730 EUR to 5,520 EUR. Your salary will greatly depend on your experience, skills, and location.
Video: Luxaviation & ExecuJet – A quick look
Luxaviation is a private aviation, who manages almost 250 aircrafts around the world. This airline is really a diverse company, in fact, they employ different nationalities – about ¾ of their employees are females. Since Luxaviation is a private aviation company, they focus on every small details to provide quality and luxurious feel travel for their clients. They don't just focus on safety, every menu they prepare must be special too – food quality is important very important to Luxembourg.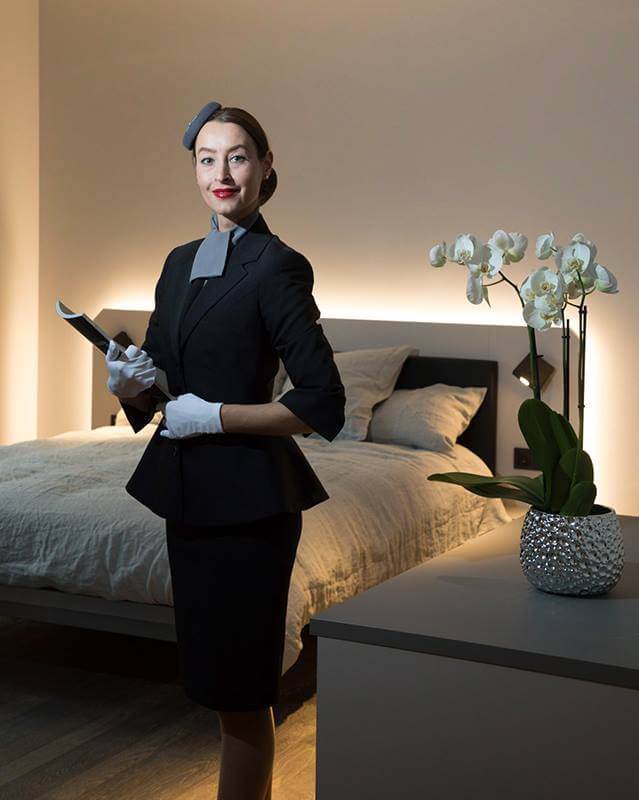 Photos: Luxaviation Cabin Crew Uniforms
Check out these pictures of Luxaviation crew so you can see what they look like in uniforms:
Frequently Asked Questions
The following are some of the common questions asked about Luxaviation:
1. How much do Luxaviation pay their Flight Attendants?
Luxaviation do not disclose their salary rates in public, but for airlines located in Luxembourg like Luxaviation, a Flight Attendant typically earns around 3,540 EUR per month. Salaries range from 1,730 EUR to 5,520 EUR.
2. Do I need to take Cabin Crew course before applying as a flight attendant?
No. But you need to have a 2-year Cabin Crew experience.
3. I'm not computer literate, is it necessary?
Yes, the company requires applicants to have at least knowledge in Microsoft Office operations.
4. Do I need to be Luxembourg resident in order to apply for a Flight Attendant position?
Not exactly. They have employees with different nationalities. But just like other ordinary airlines, you will be required to live near the base.
5. Do I need to be fluent in English?
Yes, this is one of their basic requirements. Other languages will be required too, depending on your duty destination.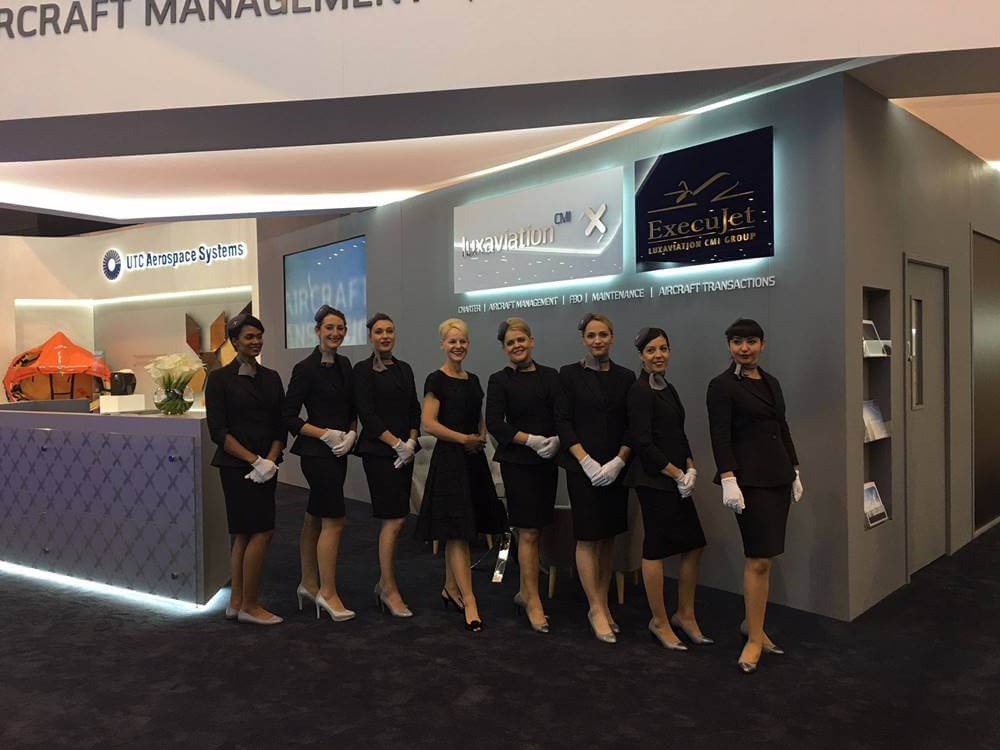 Summary
What makes a luxurious trip? Is it the plane? No, for Luxaviation Luxury is all about experience. This is a hint for you to become one of the Cabin Crew of this world's largest private aircraft operator.
If you want to become a part of this prestigious company, show that you can give a quality and outstanding experience to every guest that will step in your fleet. The ball is in your hands, show them what you got and be confident.