Navigating the process of securing a role as a cabin crew member in the VIP aviation sector, particularly with a prestigious company like Luxaviation, can be a complex endeavor. It involves understanding the specific requirements and expectations of this unique area of the industry, which offers an exceptional experience, unlike commercial aviation.
Also read: How to Become a VVIP Flight Attendant
This guide aims to provide a clear and comprehensive overview of how to embark on your journey towards joining Luxaviation's esteemed cabin crew.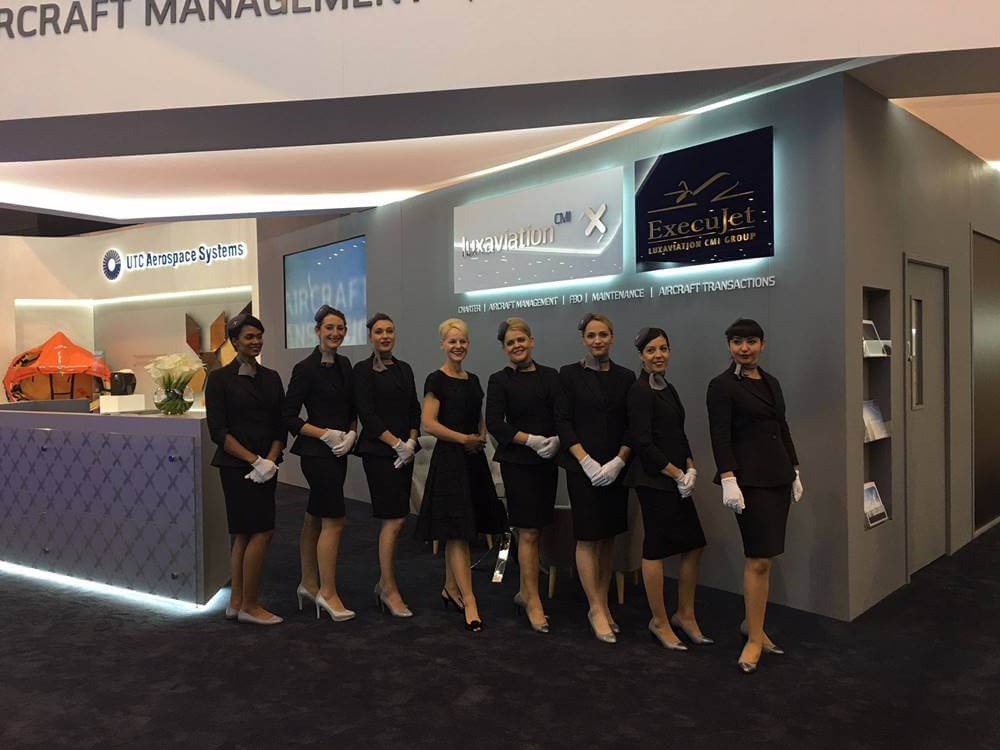 Overview
In 1994, a Belgian visionary and leader named Andre Ganshof van der Meersch started a company called Abelag, which is now called Luxaviation. Andre, a skilled pilot, learned to fly in the U. S. and saw how much private airlines in Europe could grow.
Ganshof's travels around the world gave him a lot of ideas for quality standards in aviation, such as the art of international travel. During his period in the US, he learned that business owners and leaders had been using private Jet or aviation to get to and from places quickly and go directly to a wider range of places. He realized that this method of VIP Jet or private aviation in the US also made it easier for people to do things like visit vineyards, get to wild areas, and go to art shows. He liked the service in the United States so much that he wanted to bring it to his European market.
Andre Ganshof's vision not only brought the idea of modern VIP Jet aviation to Europe but also influenced many safety regulations that are now used all over the world.
Responsibilities
You may be familiar with one or more of the responsibilities of a flight attendant. Nonetheless, we will review all of the duties and responsibilities of a Luxaviation Flight Attendant to give you an edge in your application.
Tell the passengers how to use safety equipment and how to do things in the cabin.
You help the pilots make sure the flight goes smoothly and safely.
Ensure safety measures are consistently met in the passenger galley, the cabin, and anywhere else on the VIP Jet.
Responsible for cleaning the Jet, the cabin, the bathrooms, and the kitchen.
VIP menu planning and making and serving meals for all VIP Jet flights.
Any cabin or VIP Jet emergency must be reported immediately to the pilot in charge.
Always keep in mind the budget for the charter.
Food, beverages, and table presentation comprise dining in Luxaviation VIP Jet.
The preparation and handing of the pertinent cabin docs is your responsibility.
VIP etiquette, protocol, and expertise.
Understand and adhere to all relevant business operations rules, guidelines, and regulations.
Personal documents must be handled with care at all times.
Most conversations with upper management must be handled for updates and accurate information.
Always check and monitor passengers who may need help.
To assist passengers with various concerns, you must have the highest level of competence and be approachable and friendly.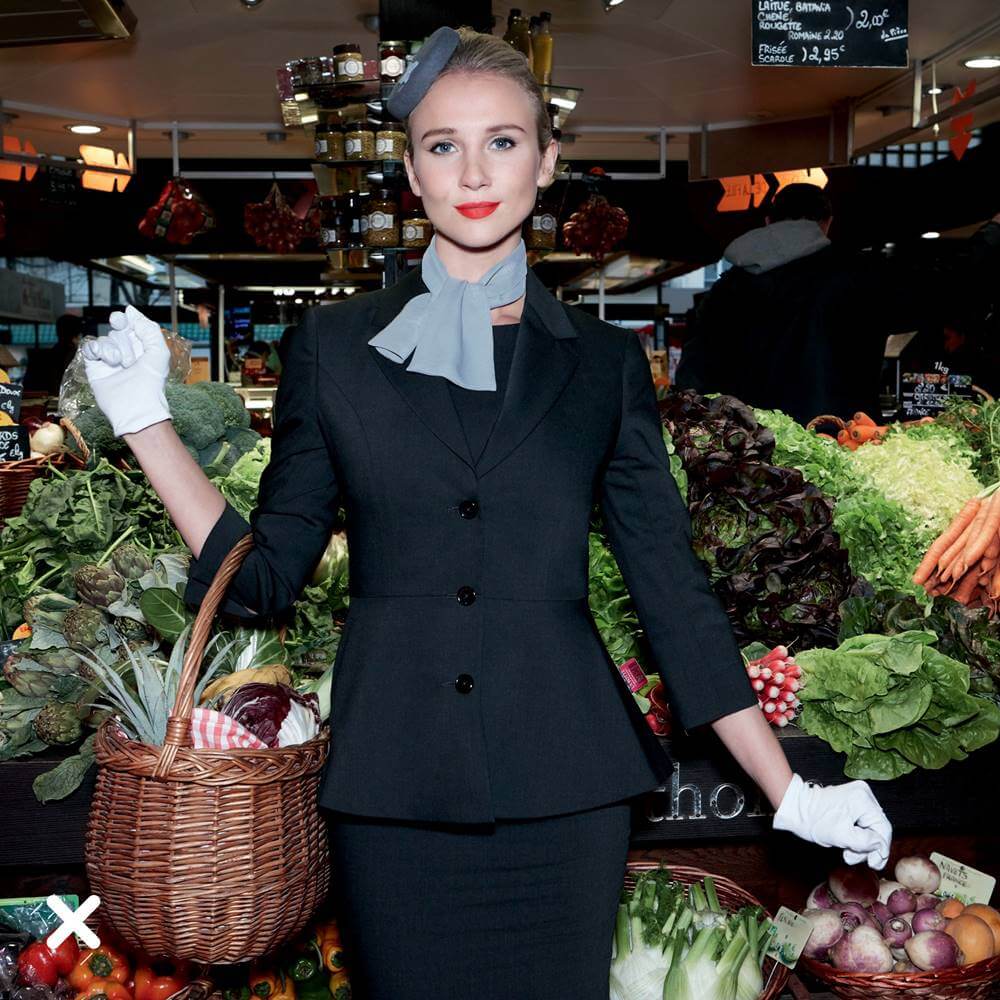 Qualifications
The Luxaviation company sought applicants who genuinely wanted to serve and collaborate with others. If you want to enjoy a more fulfilling life and meet all of the qualifications listed below, you should apply:
Worked as a Cabin Crew that has SEP currency.
Fluency in English is required, and other languages may be required depending on your destination country.
You must have at least two years of experience working in a corporate or VIP airline is required.
MS Office knowledge is required.
You must prioritize the customer.
You must be able to get along with passengers of various personalities.
You must be dependable and responsible.
You must be vigilant, efficient, and well-organized.
Have a friendly, adaptable, proactive, sophisticated, and strong work ethic.
You must be able to communicate effectively.
Document Requirements to Prepare
Luxaviation is seeking a full-time cabin crew member. We have compiled a list of the papers you must prepare to submit to excel in the application process.
Any documentation or certificate showing you have been fully vaccinated against COVID-19, regardless of vaccine brand. (With or without the booster)
Work permits, or more specifically, Right to Work documents, are required.
Basic Police Disclosure will suffice to meet the Airport Authority's requirements.
References that are relevant to the job you want to apply for and are current with Luxaviation VIP Jet Airlines are optional.
A valid passport allows the applicant to travel internationally is required.
A good resume or CV includes your name, contact information, address, and work experience.
Where to Apply for a Job for Luxaviation (VIP Jet) Online?
If you're looking for the most convenient way to apply as a Cabin Crew for Luxaviation (VIP Jet) , you can check out its website at https://www.luxaviation.com/ and go to their Careers Page.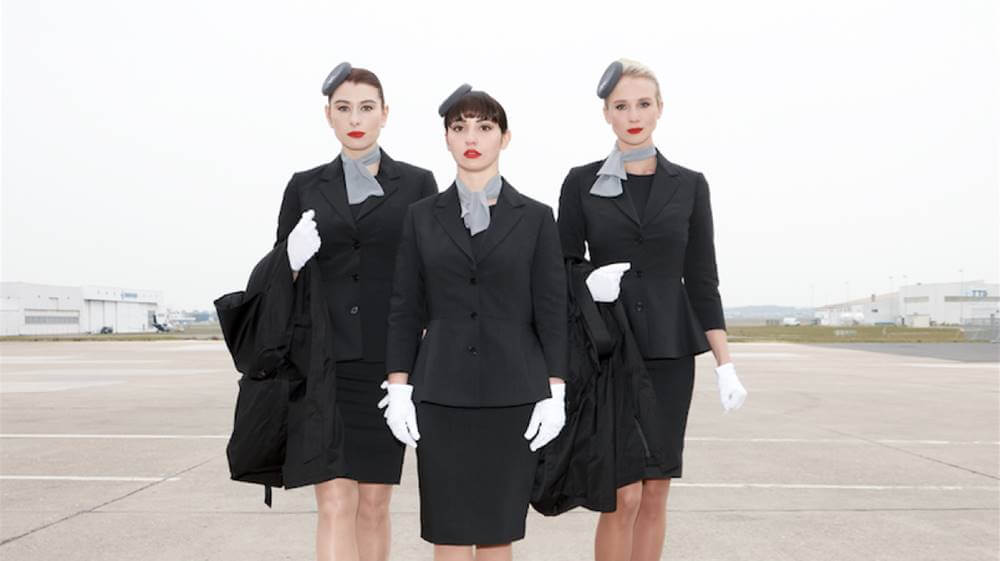 Step-by-Step Process Application to Become a Cabin Crew For Luxaviation (VIP Jet)
Here are the step-by-step guide to apply as a cabin crew for Luxaviation (VIP Jet).
Step 1: Submit your online application.
Begin preparing and reviewing all required documents, such as credentials and your resume, for your application.
The application process is entirely online, so submit your application via their career site. No hard copies of your CVs will be accepted. If you find a suitable opening, you can choose it and apply by following the application procedure.
Visit the official Luxaviation website at: https://www.luxaviation.com/ or click https://www.luxaviation.com/careers/ to see all of the available job positions.
If a cabin crew or flight attendant needs to be listed, contact them at info@luxaviation.com to discuss the hiring process.
Step 2: Provide accurate details about yourself.
Sign up by entering your full name and email address. To continue with your application, press the "next" button.
Be especially careful when filling out your online application. Check the details twice before uploading your application.
Step 3: Complete the Online Presentation
Occasionally, their recruitment team may ask you to complete a pre-recorded presentation; they will provide you with login information and a few questions to answer from the comfort of your home.
You must pass the interview to move on to the next stage of your application.
Step 4: Pass the test of your technical skills
You can use these to show that you have the abilities and skills required for technical jobs at Luxaviation. These procedures could happen before or during your personal interview.
Step 5: Complete the Interview.
As they are a global company, it can be challenging to get everyone, including yourself, at the same time in the same room. Therefore, Luxaviation has modified the interview session to accommodate different interview styles so that they can get the most out of you and the procedure. They have a variety of interviewing techniques that applicants can utilize, such as video conference, face-to-face, video, or telephone.
Step 6: Take the Medical Examinations
Luxaviation is incredibly picky about the general health of Cabin Crew applicants. Applicants must have good mental and physical health and no chronic illnesses that would interfere with their job.
Step 7: Finally, you've been hired as a flight attendant.
The real challenge begins during the hiring process. Throughout your career, you will be expected to attend annual training seminars and sophisticated courses and maintain a professional demeanor while dressed in Luxaviation attire. This ensures that all cabin crew adheres to Luxaviation's guidelines and principles.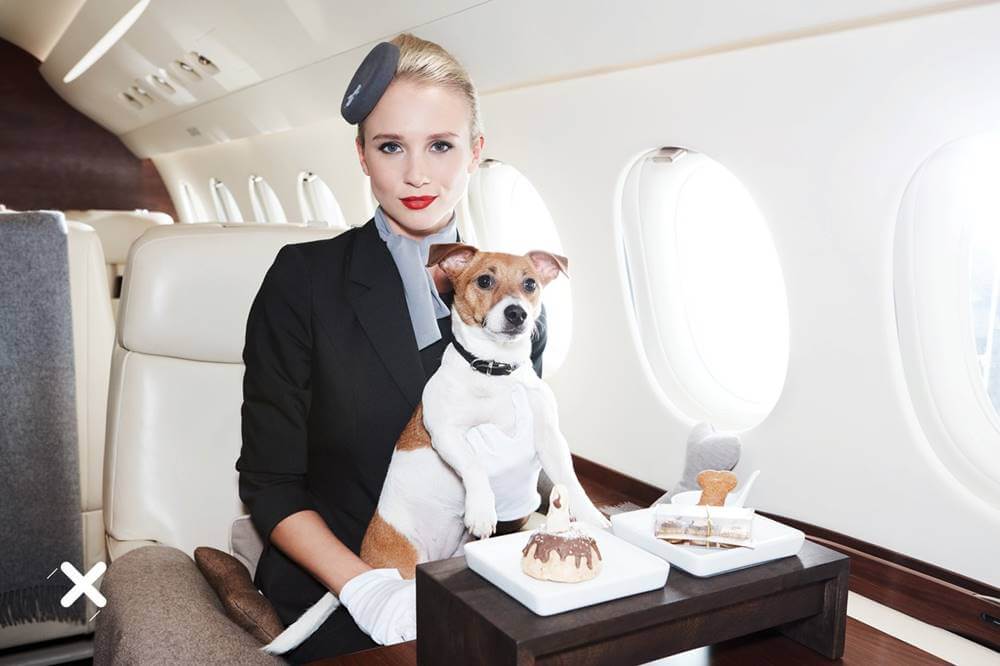 Monthly Salary of a Luxaviation (VIP Jet) Flight Attendant
A flight attendant in Luxembourg typically earns around 3,550 EUR per month. Salaries range between 1,735 EUR and 5,530 EUR. Your salary will be determined largely by your skill, location, and experience.
They will also provide you with excellent benefits and perks for joining the Cabin Crew, including:
Opportunities for career advancement and development and free travel to various countries and locations.
Salary increases at Luxaviation are based on seniority and experience.
Hotel rooms and car rentals are available at reduced rates worldwide.
Overtime Pay and Healthcare Coverage
Video: Applying for Cabin Crew Jobs Tips
Check out this video for some valuable guidance on applying for cabin crew positions, no matter the airline you've set your sights on. Our vlogger offers these handy nuggets of wisdom:
Keep your readiness game strong. It pays to be well-prepared.
Before you walk into that final interview, make sure you've studied up on the airline. Your knowledge can impress.
Dressing smartly goes a long way. Make sure to always look neat and professional.
Don't miss out on any of the activities during the assessment day. Your active participation speaks volumes.
Be friendly and easy to talk to. A warm personality is a definite plus.
Photos: Luxaviation Flight Attendant Photos
Check out these photos of Luxaviation Airlines Flight Attendants in uniform:
Frequently Asked Questions
Here are some FAQs for you:
1. Should I take a cabin crew course or training before applying to be a Luxaviation flight attendant?
No. However, you must have at least two (2) years of cabin crew experience.
2. Is it necessary for me to be computer literate?
Yes, the Luxaviation company requires applicants to be proficient in Microsoft Office.
3. Do I need to be able to communicate effectively in English?
Yes, fluency in English is one of the basic requirements. Other languages will be required as well, based on your duty location.
4. Does Luxaviation consider tattooed applicants?
No. Luxaviation Airlines does not hire applicants with visible tattoos while dressed as flight attendants. Piercings and tattoos cannot be concealed with clothing, but they can be concealed with makeup.
5. Is having a passport even during the application process necessary?
Yes, because Luxaviation provides international aviation services, applicants must be able to travel to all domestic and international destinations.
6. Do I have to be a Luxembourg resident to apply for a position as a flight attendant with Luxaviation?
Not quite. They employ people of various nationalities. However, like any other regular airline, you will still be required to stay near the base to avoid rushing through your duties.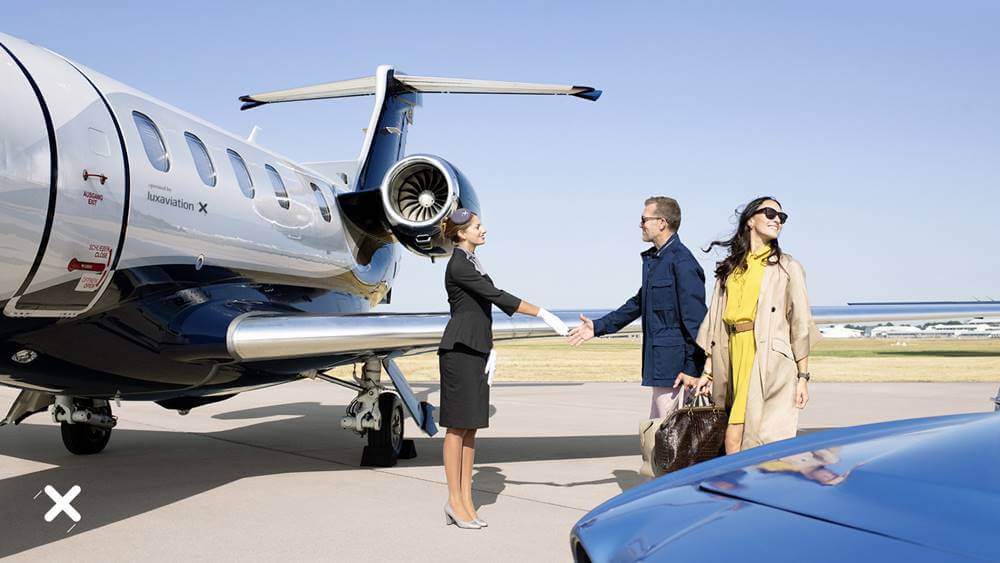 Summary
How do you define a luxurious vacation? Is it because of the Jet? No, for Luxaviation, the finest luxury is in the journey. This is a hint that you should apply to join and be part of the leading private aircraft company in the world.
Prove that you can provide a first-rate service to each passenger in your fleet if you'd like to join this prestigious airline Luxaviation VIP Jet. The spotlight is on you; this could be your chance to shine.
Contact Information
Luxaviation (VIP Jet)
Address: Luxaviation Management Company 4a, rue Albert Borschette L-1246 LUXEMBOURG, Luxembourg
Telephone: +352 42 52 52
Website: https://www.luxaviation.com/
Facebook: https://www.facebook.com/luxaviation
Instagram: https://www.instagram.com/luxaviationgroup/
Twitter: https://twitter.com/Luxaviation