Sideral Linhas Aéreas arose from the Expresso Adorno Economic Group in 2009. It quickly established itself in the market due to its adherence to Total Security premises in its operations, professionals with air transport experience, pilots with a high number of hours flown in the equipment and a well-prepared maintenance team. The airline then had an annual revenue increase year after year and started getting more personnel and aircraft.
Also Read: A Day in the Life of a Flight Attendant
Sideral currently operates 17 Boeing aircraft, and with the firm quickly developing, it will soon enter a new phase. The airline wants hardworking, customer service-committed, and passionate flight attendants who can work on flexible schedules and in fast-paced environments. Read more to find out about the requirements when joining the Sideral Linhas Aéreas.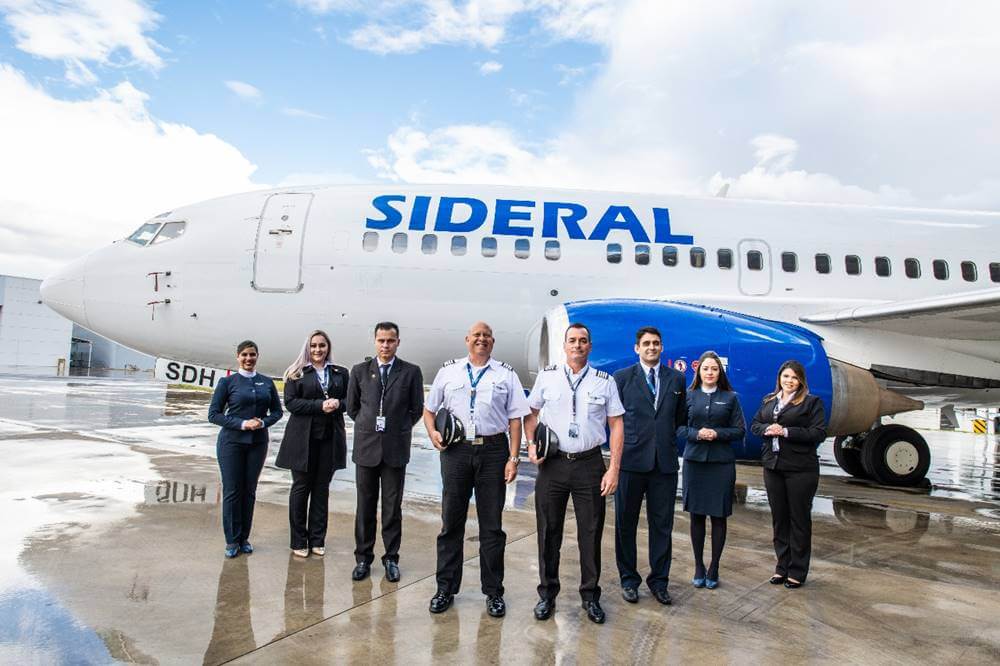 List of Requirements and Qualifications to Become a Sideral Linhas Aéreas Cabin Crew
Must have a High School Diploma or equivalent.
Your height must be proportionate to your weight.
Must be tidy and presentable at all times.
Ability to swim on specific distance requirements.
Willing to undergo training.
Must be able to stand for long hours during the flight.
Must have excellent customer service skills.
A passion for travel.
Tattoos, body piercings, and teeth accessories are not allowed. If the tattoo can be hidden under the uniform without the need for makeup or concealer, then it can be considered.
You must be energetic and proactive.
Responsibilities:
Greeting and directing passengers to their seats.
You are in charge of checking the fleet both before and after each flight.
Examining the aircraft's safety equipment, cleanliness, the condition of the seat pockets, and the availability of all meals and supplies.
Educate the passengers about the flight regulations.
Take care of the passenger's comfort and safety.
Informing passengers on board an aircraft of safety procedures.
Making certain that all hand luggage is securely stored.
During the trip, make announcements and respond to passenger inquiries.
On time, serve meals and refreshments.
Providing travelers with appropriate medical treatment and counseling.
Passengers are given critical information.
After each flight, prepare flight reports.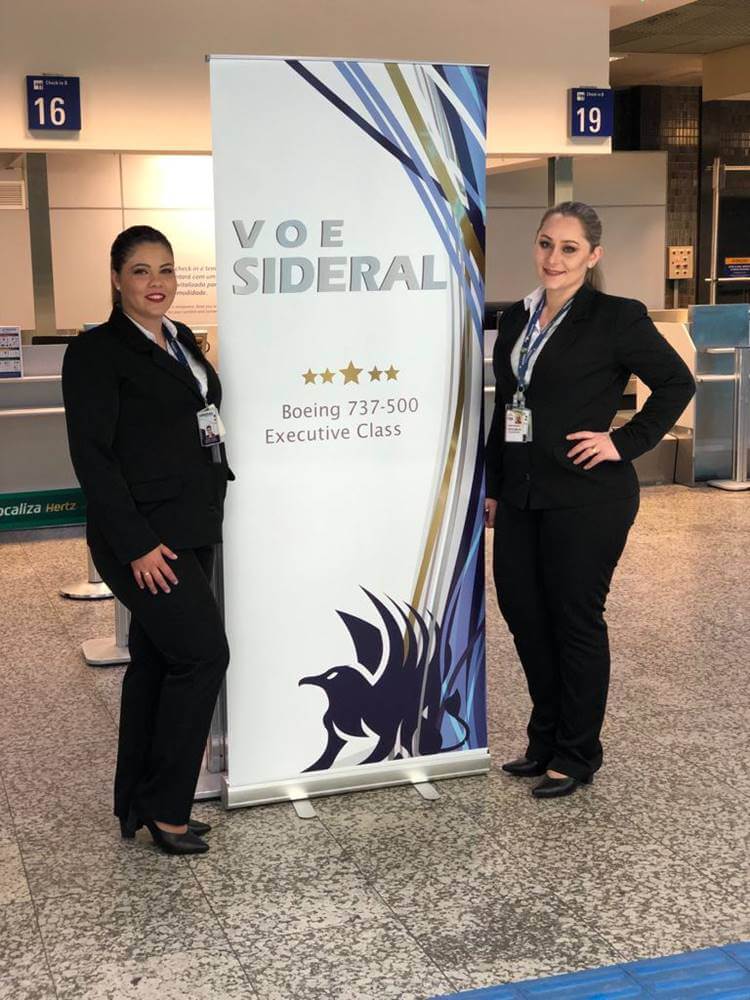 Application Process
Step 1: The first step is to ensure that you meet the flight attendant criteria. If you have any prior job experience in customer service, it would be an edge!
Step 2: To get a job inside Sideral Linhas Aéreas, you can go directly to their official website. You can go here: https://siderallinhasaereas.com.br/.
Alternatively, you can access their Career's Page here: http://app.siderallinhasaereas.com.br:8133/pc/. If there are no job postings available, you can send them a message for inquiry.
Step 3: Another way around is to go to their official LinkedIn Page and check if a Cabin Crew position job posting is available: https://www.linkedin.com/company/sideral-linhas-aereas
Step 4: After ensuring that you meet all of the conditions, you must submit your application. Make sure to carefully read the description so you understand what the qualifications are and if you meet them. If everything appears to be in order, click "APPLY"!
Step 5: Congratulations on making it to the next round if your application is chosen! The following step is to attend the interview after being notified for passing the initial screening. This is normally a group interview, so there will be other candidates as well. They will analyze your capacity to work successfully during the interview under pressure and handle challenging situations. A written exam and final individual interview may be scheduled if you are successful.
Step 6: The next step is to complete the airline's training program. This typically lasts 6 weeks and covers everything from safety practices to emergency circumstances. After successfully completing the training program, you are officially a flight attendant and can begin working on flights!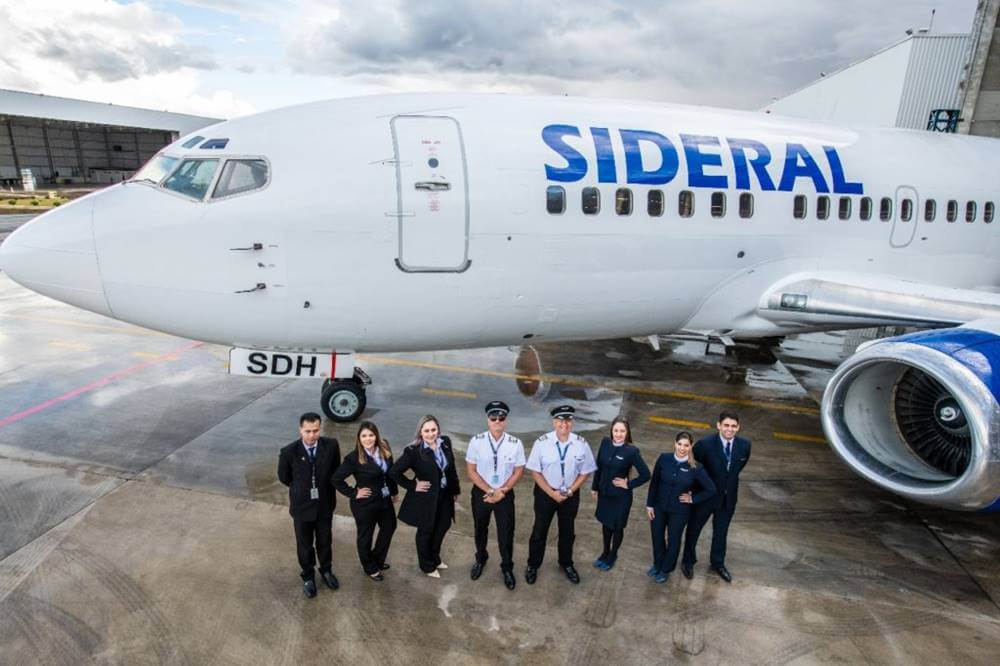 Salary and Benefits
In Brazil, a Flight Attendant can expect to make roughly 5,980 BRL each month. Salaries range from 2,750 BRL  to 9,510 BRL. This is the average monthly pay, which includes housing, transportation, and other perks. Flight attendant pay varies greatly depending on experience, skills, tenure in the company, individual performance, etc.
Video: Voe Sideral
The video shows the different milestones of Sideral Linhas Aéreas, a Brazilian airline created in 2010. It had a humble beginning, and has since grown to become one of the leading airlines in the region.
Photos: Sideral Linhas Aéreas Cabin Crew Uniforms
Check out these pictures of Sideral Linhas Aéreas crews so you can see what they look like in uniforms:
Frequently Asked Questions
The following are some of the common questions asked about Sideral Linhas Aéreas:
1. Where is Sideral Linhas Aéreas located?
Sideral Linhas Aereas Ltda is a Brazilian firm headquartered in Sao Jose dos Pinhais. The company is involved in the Scheduled Freight Air Transportation industry.
2. What is the test that I need to undergo to become a Flight Attendant?
All airlines use flight attendant tests to determine which candidates will be admitted as flight attendants. Candidates will almost certainly be required to complete a personality test, such as the Five-Factor Personality Profile, as airlines prefer flight attendants who are outgoing, conscientious, and open to new experiences.
3. Why do airlines conduct a background checks?
Airlines perform background checks to ensure that they are not recruiting someone with malicious intent, which might lead to major issues for the safety of other employees and all passengers on the planes. The aviation industry values its reputation, brand and the whole business on safety. Background checks are to ensure only qualified individuals can perform in such a high risk environment as aviation.
4. What type of airline is Sideral Linhas Aéreas?
It is a Cargo and Passenger charter airline.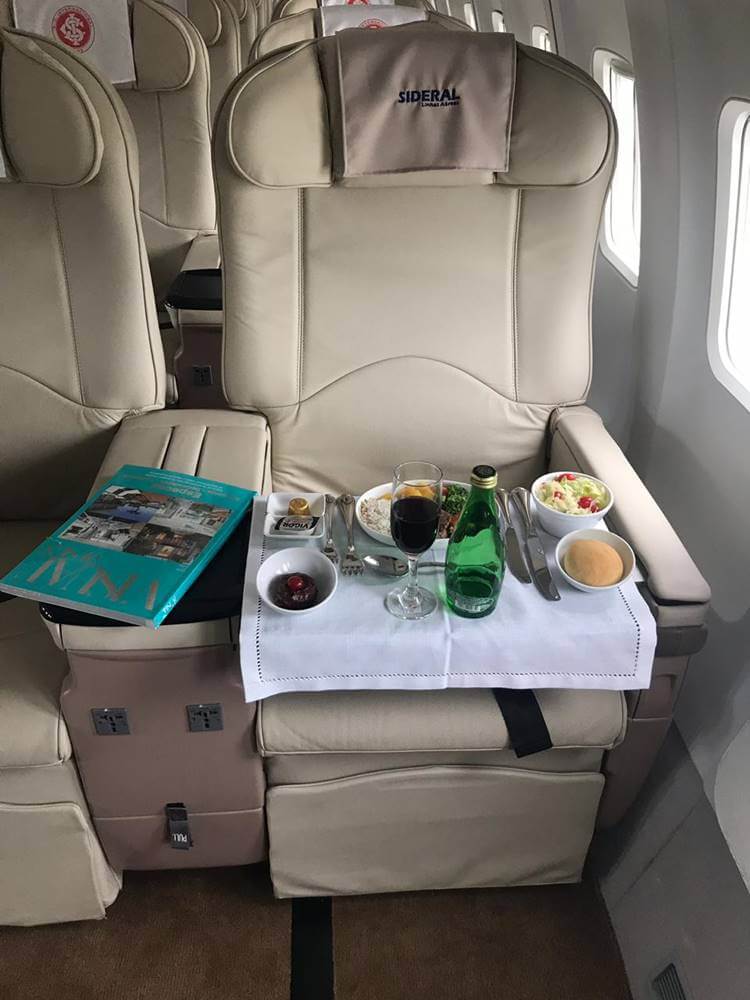 Summary
In Brazil, becoming a flight attendant can be a very fulfilling job choice. With such beautiful scenery and the opportunity to travel to so many different countries, it's no surprise that so many individuals chose this profession. The selection process might be rough, but if you have the desire and determination, there is no reason why you cannot succeed.