AirExplore is one of the biggest airlines in Slovakia – a landlocked Central European country. The said airline has a fleet of Boeing 737-800 aircraft, which is known as the world's most popular narrow-body aircraft. AirExplore also supplies the most advanced and adaptable ACMI systems in the world.
Also Read: Effective Tips to Relieve Cabin Crew Tired Legs
They have the most straightforward tagline "You pay, we care." As an aspiring Flight Attendant, you need to know that every passenger inside the plane is your responsibility. Keep in mind that passengers choose your aviation company because they know it's the safest and most convenient. Therefore, you need to show the customer service care they are expecting. Becoming a flight attendant takes a lot of effort and challenges, but before you overthink, complete the following requirements first.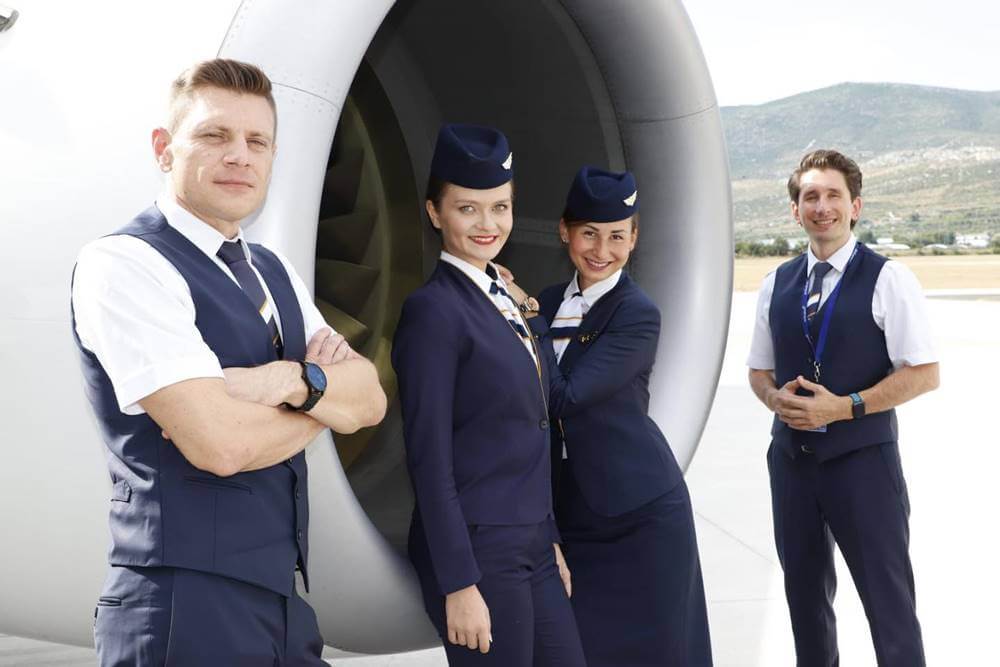 List of Requirements and Qualifications to Become an AirExplore Flight Attendant
Must be fluent in the English language
A High School diploma or certification
Cabin Crew Attestation
You must be healthy and fit.
A medical certificate/report
You must be an EU citizen to be eligible.
Outstanding presentation and communication abilities
Adaptability to changes.
No criminal record
Working experience as a Cabin Crew is an advantage but not a requirement.
Ability to swim.
Note: Many airlines require cabin crew to live near the base, and crew members may be required to report to work on short notice if on call. Working hours may include long shifts and unsociable hours, as well as working on public holidays. Many cabin crew employees, on the other hand, love the opportunity to interact with different nationalities and grab each opportunity to explore and enjoy foreign destinations.
Responsibilities:
Greeting people as they enter or exit the plane.
Assisting with their baggage in overhead bins.
Assisting guests to their seats and paying special attention to specific passengers, such as the elderly, disabled, and kids.
Providing food and beverages
Inspecting the condition and availability of emergency equipment.
You will also demo emergency and safety equipment and procedures.
Providing first aid in case of emergency.
Distribute newspapers, magazines, and in-flight entertainment to passengers.
Marketing duty-free commercial items (the goal is to make sales).
After the flight, you need to create a written flight report.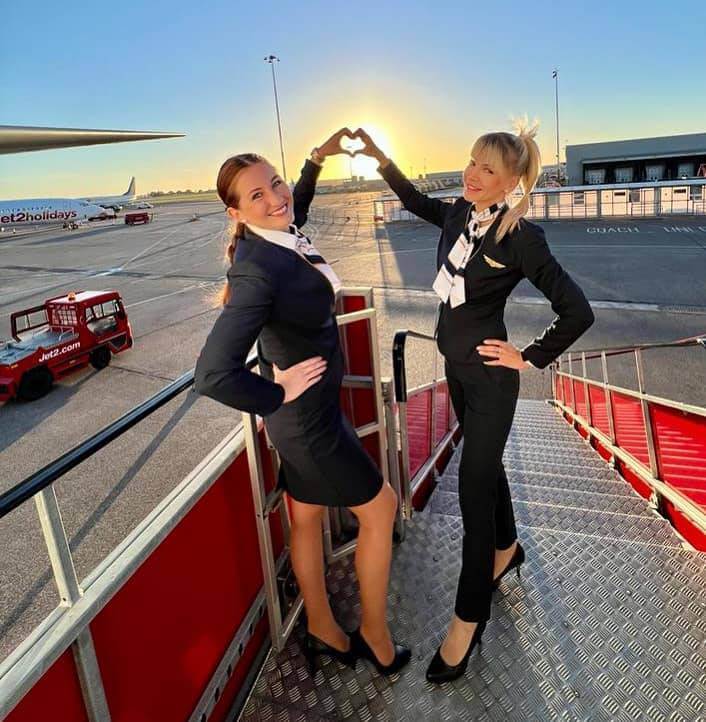 Application Process
Step 1: Go to AirExplore's official website https://airexplore.sk/en/ or go directly to their Career page here http://2017.airexplore.sk/career/
Step 2:  If there are no active job posts on their career page you can go directly to their LinkedIn account https://www.linkedin.com/company/airexplore?originalSubdomain=sk
Step 3: Click on "Jobs" at the menu bar and submit your application or CV.
Step 4: Make sure to follow every detail of the application process. Possible documents they might ask such as a CV, Diploma, Copy of Passport, or Certifications must be prepared.
Step 5: After submitting your application, wait for their recruitment team to contact you or send a notification through email or call. The hiring process may take some time. AirExplore will not give you a turnaround time for reviewing your application, so you need to be patient.
Note: Upon hiring, most airlines need cabin crew to take a training course covering topics such as safety protocols, legal/immigration difficulties, and customer service. There are also a variety of preliminary training courses available that introduce students to skills and recruitment processes.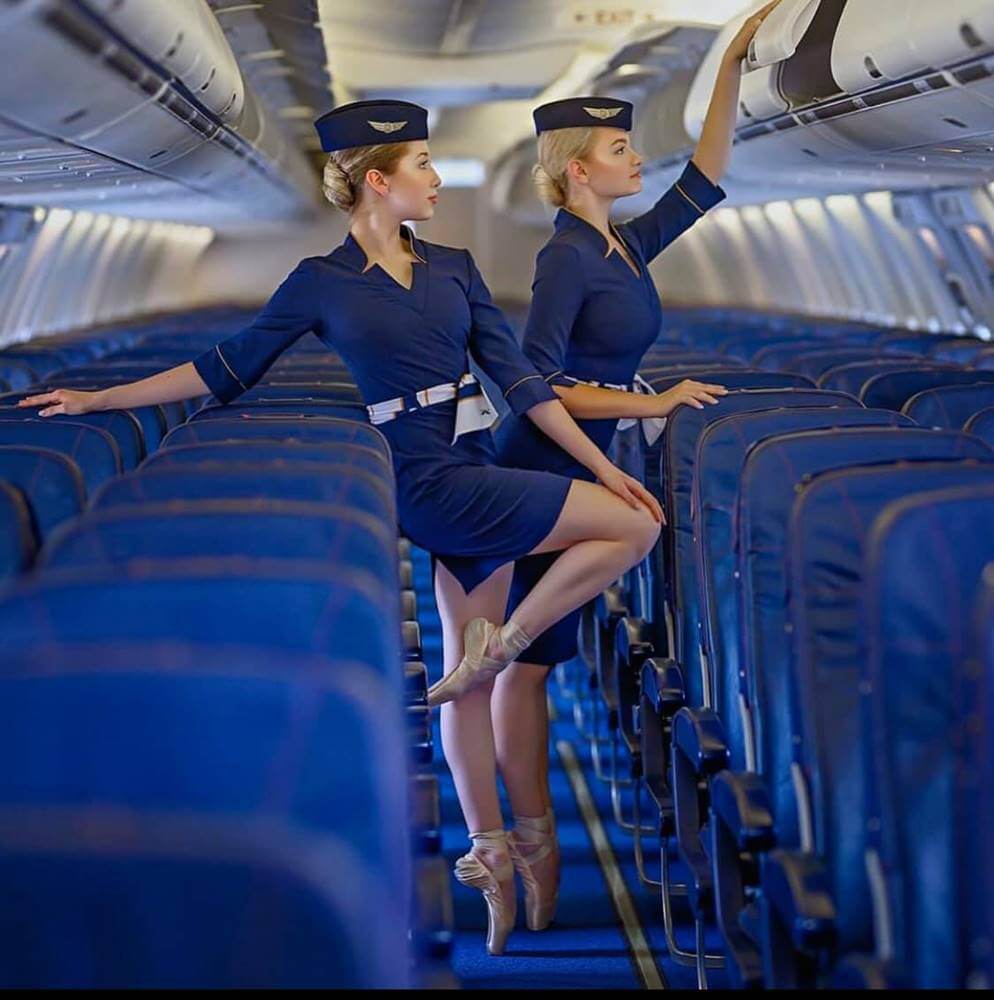 Salary and Benefits
In Slovakia, a Flight Attendant can expect to make roughly 1,460 EUR per month. Salaries range from 720 EUR to 2,280 EUR. This is the average monthly payment, which includes housing, transportation, and other perks. Flight attendant pay varies greatly depending on experience, skills, gender, and region.
Competitive Salary
Full-time work contract
AXE Worldwide operation
Video: AirExplore B737 | First on YouTube!! | Košice (KSC) – Zadar (ZAD) | TripReport!
This is a trip report from a passenger of AirExplore airlines. The onboarding process is quite different since there is no jet bridge or corridor to enter the plane, but as they say, sometimes passengers love to feel an unusual experience. There's nothing very special inside the plane, but things are well-organized. For safety guidelines, a sticker with safety instructions is posted in front of each seat.
Photos: AirExplore Cabin Crew Uniforms
Check out these pictures of AirExplore crews so you can see what they look like in uniforms:
Frequently Asked Questions
Here are some common questions and answers about the job requirements as a cabin crew for AirExplore:
1. Can I apply personally to AirExplore?
It is better to follow the application process on their website. If ever they conduct massive recruitment in their place, there will be a notice or announcement online or through their official website.
2. I'm not a European citizen, can I still apply as a cabin crew at AirExplore?
Unfortunately, as of the moment, AirExplore only accepts applicants who are EU citizens.
3. How much are the minimum and maximum salary ranges for Flight Attendants at AirExplore?
Salaries range from 720 EUR  to 2,280 EUR.
4. What is the best way to qualify for an interview?
Before you get into a battle, you must have proper knowledge and equipment to use. This is also the same as having an interview. You need to know the background of the company, its location, and operations, as well as the duties and responsibilities of the position you are applying for.
5. I have had medical issues in the past, can I still apply?
If your medical issues in the past are still active and need medication or special care, the airline might refuse your application. Being a flight attendant is a tiring and demanding job, you need to be flexible and proactive.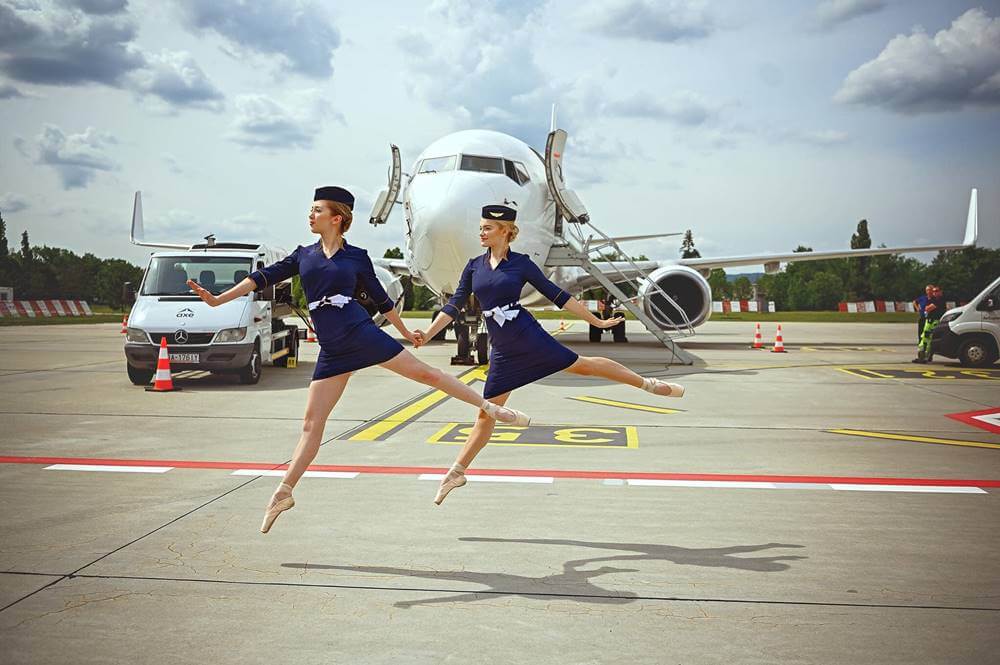 Summary
AirExplore is a charter airline located in Bratislava Airport, so you are expected to live a few kilometers away from the airline. The said airline only accepts cabin crew applicants from the EU, if you are a citizen there, then get the chance to pursue your aviation career.
Don't forget to take note of the things you need to prepare for and the upcoming challenges during the application process.