Alaska Airlines' flight attendant uniform features a navy blue dress, a tailored blazer, a scarf, and golden wings, reflecting the airline's commitment to exceptional service and sophistication. The navy blue dress is designed to be comfortable and stylish. The tailored blazer adds a touch of professionalism and authority to the overall look, while the scarf adds a pop of color and can be styled in different ways to suit the individual flight attendant's preference. The golden wings, prominently displayed on the uniform, symbolize the flight attendant's dedication to safety and their role as ambassadors of Alaska Airlines.
Recently, Alaska Airlines made rounds on the internet for its gender-neutral uniforms and policy. The airline announced that it would be introducing a new line of uniforms designed to be gender-neutral, allowing employees to wear whichever pieces they felt most comfortable in. For instance, women can wear men's uniform and vice versa. This move was praised by many as a step towards inclusivity and breaking down traditional gender norms in the workplace. In line with this, Alaska Airlines also implemented a policy that allows employees to use their preferred gender pronouns, further promoting a more inclusive and supportive environment for all.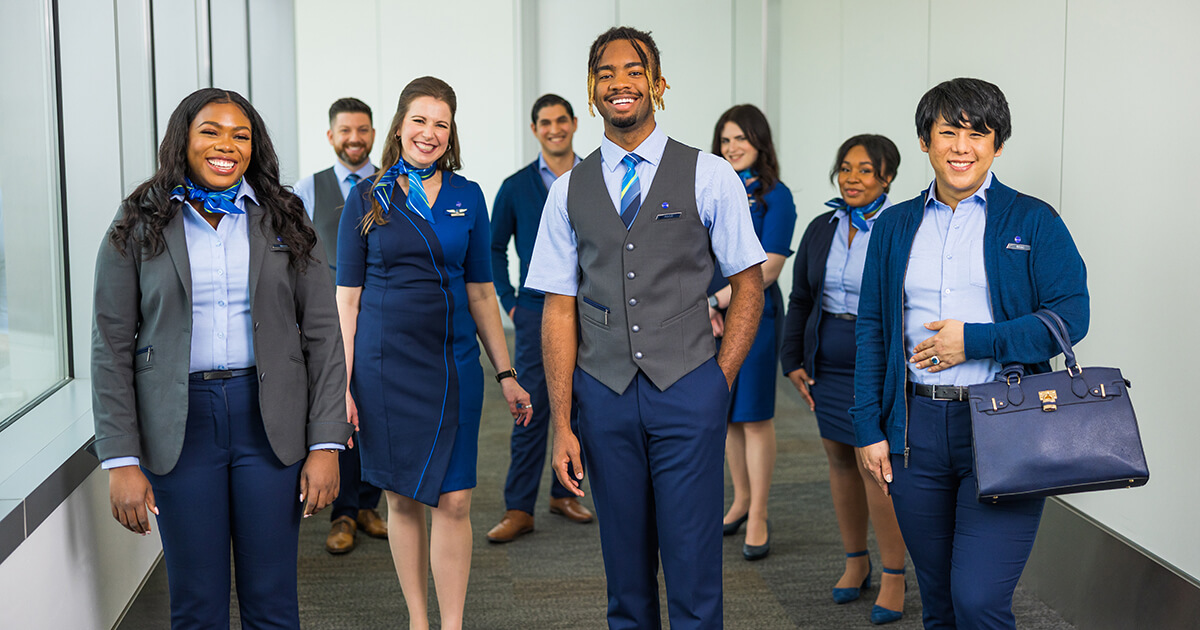 Features of Alaska Airlines Flight Attendant Uniform
A combination of white, blue (true blue, navy blue, or China blue), and black color palette uniform.
Insignia pins and name tags.
Optional pins include service pins, MVP Gold Service Award pins, AFA pins, and promotional pins.
White and comfortable collared shirts with their required pin attached at the right portion of the shirt.
A black skirt or black pants.
A combination of a blue sweater and blue vest worn on the required uniform schedule together with the required pins.
An approved coat and winter scarves together with shoes and boots.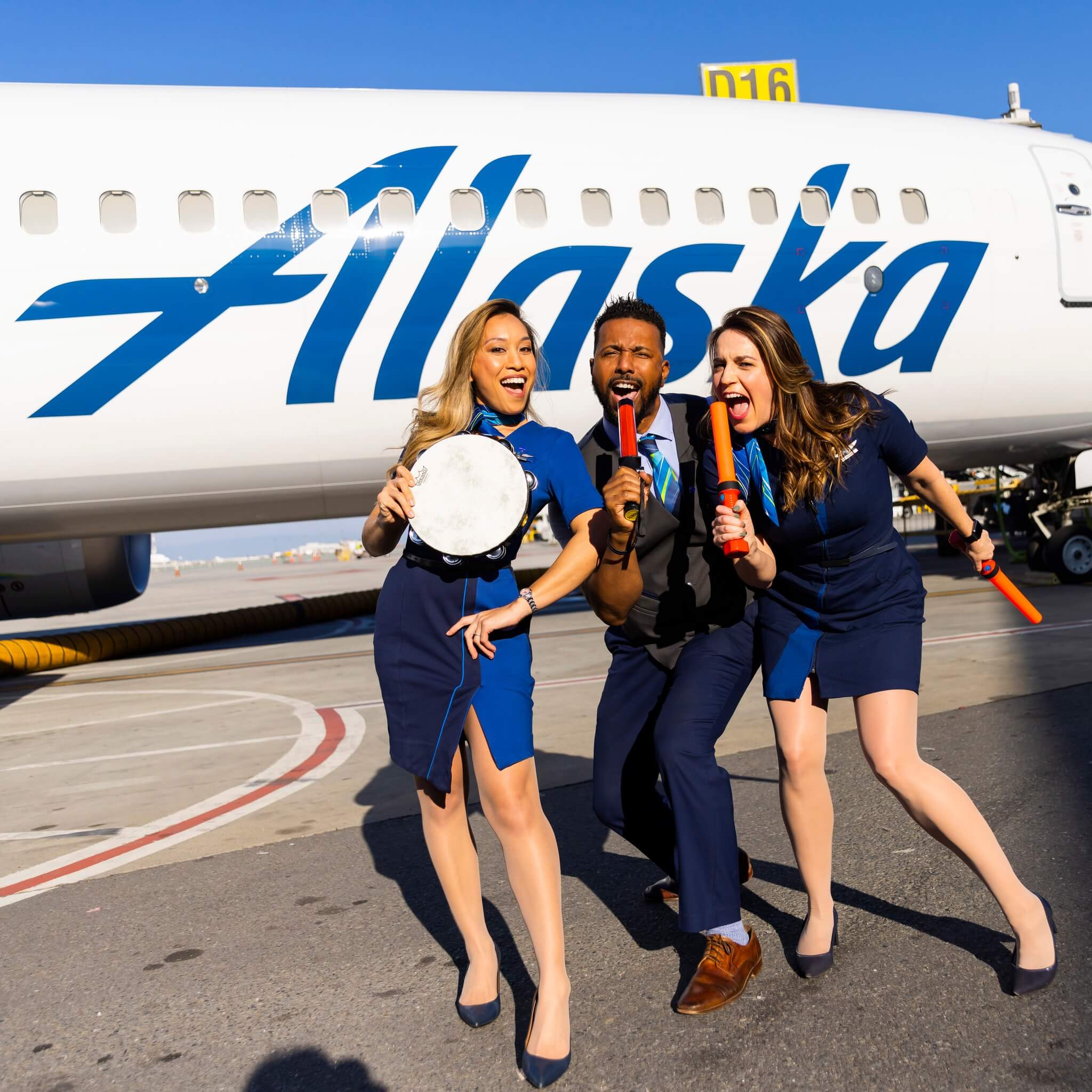 Female Alaska Airlines Cabin Crew Uniform
Alaska Airline's female cabin crew uniform, complemented by their appearance and welcoming aura, effectively conveys customer feedback and impressions. The combination of their polished appearance and warm demeanor creates a positive first impression, making passengers feel at ease and well taken care of. This also reflects the airline's commitment to providing exceptional customer service, leaving travelers with a lasting impression of expertise and hospitality.
The following is the list of the uniforms for the female flight attendants.
Wings or insignia pins
Name tag
Blazer
Sweater
Skirt
Pants
Belt
Coat
Shirt
Winter scarves
Shoes
Dress
Boots
Earrings
Ring
Necklace
Tie
ID Badge (if applicable)
Hosiery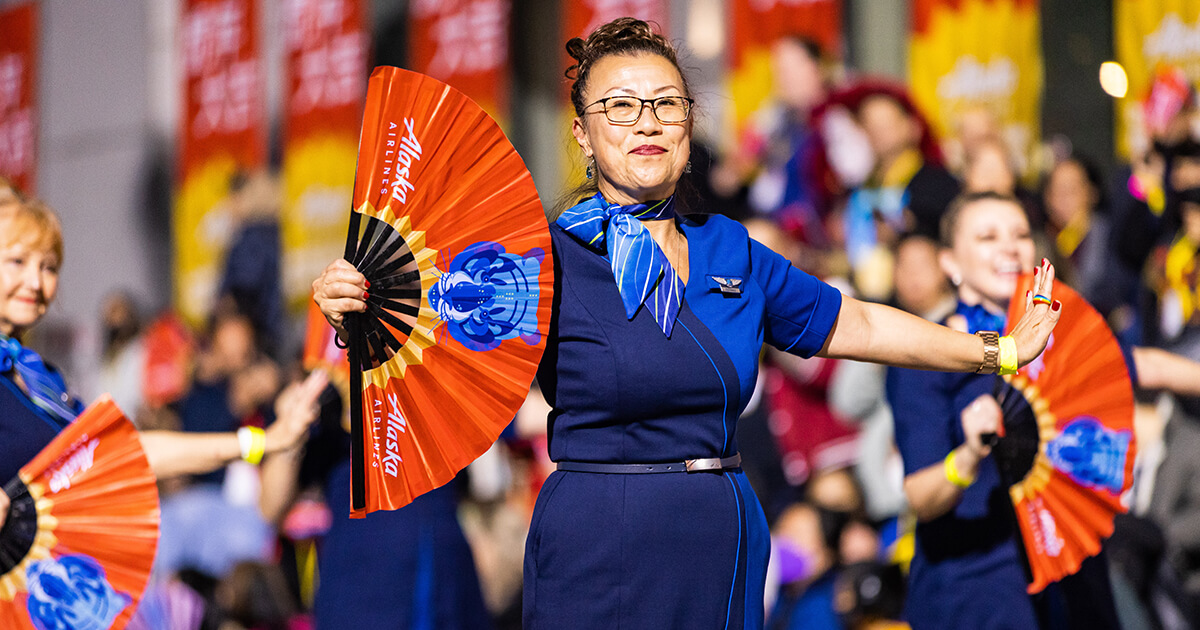 Male Alaska Airlines Cabin Crew Uniform
The male cabin crew wears high-standard uniforms with discipline and a friendly face, fostering a positive rapport with passengers and representatives and contributing to a visually appealing impression and airline company standards.
Here is the list of uniforms for male flight attendants.
Sweater
Wings or insignia pins
Name tag
Blazer
Vest
Pants
Belt
Coat
Shirt
Tie
Socks
Shoes
Boots
Ring
Tie
ID Badge (if applicable)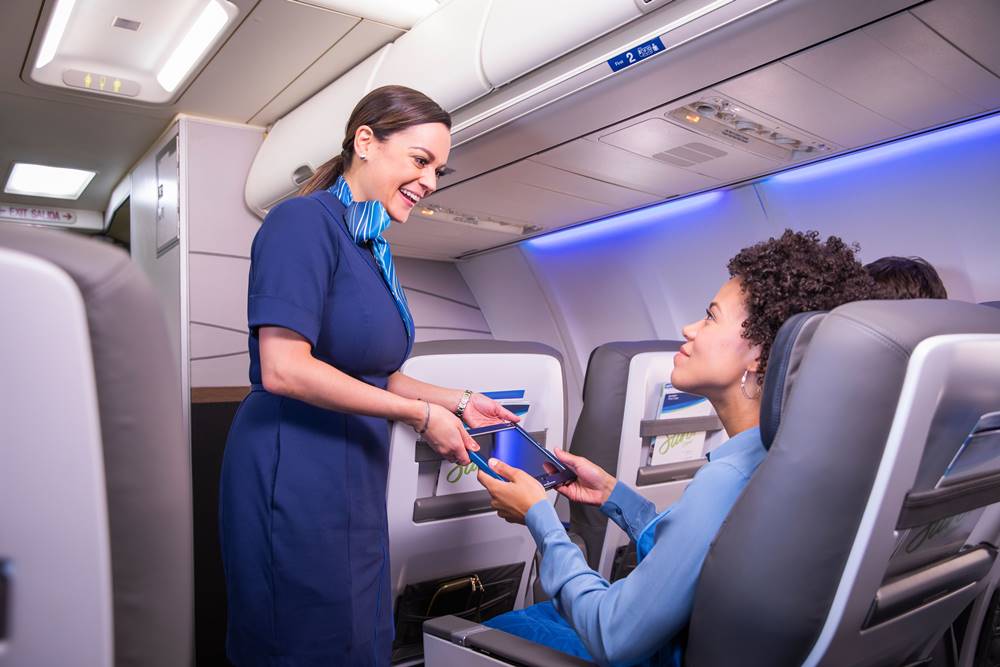 Presentation and Grooming Policy
Flight representatives must maintain a proficient and poised demeanor while serving passengers, adhering to various policies and standards while maintaining discipline and self-control.
Hair and Grooming
Hairstyles for males and females must be neat and properly combed. It must be done with proper hair wax or gel. For female flight attendants, it must be tied up with a proper bun while male cabin crew must have a proper clean haircut and clean up with hair wax.
Fingernails
Fingernails must be trimmed well. It is also important that FAs also consider the cleanliness of their hands. Female flight attendants polished nail color must complement to the uniform color and design. Extreme nail polish style is also prohibited.
Cosmetics or make-up
Makeup must be applied conservatively, and the shade of the applied cosmetics must depend on the skin tone to achieve a natural look, especially for the female cabin crew member. Heavy makeup that is not applied appropriately may be highly observed. They need to maintain a refined and put-together appearance while still looking natural. The right shade of cosmetics can enhance their features without overpowering their natural beauty, allowing them to project an air of confidence to passengers.
Uniform
The cabin crew of the said airline company must maintain their clean and well-pressed uniform accordingly based on their uniform schedule. Proper wearing of the combined pair uniform is strictly observed.
Personal Hygiene
He or she must maintain good personal hygiene which will surely be visually catchy to the eye of the passengers. A presentable look and a comfortable feeling in delivering a high-quality service to the passengers is an advantage.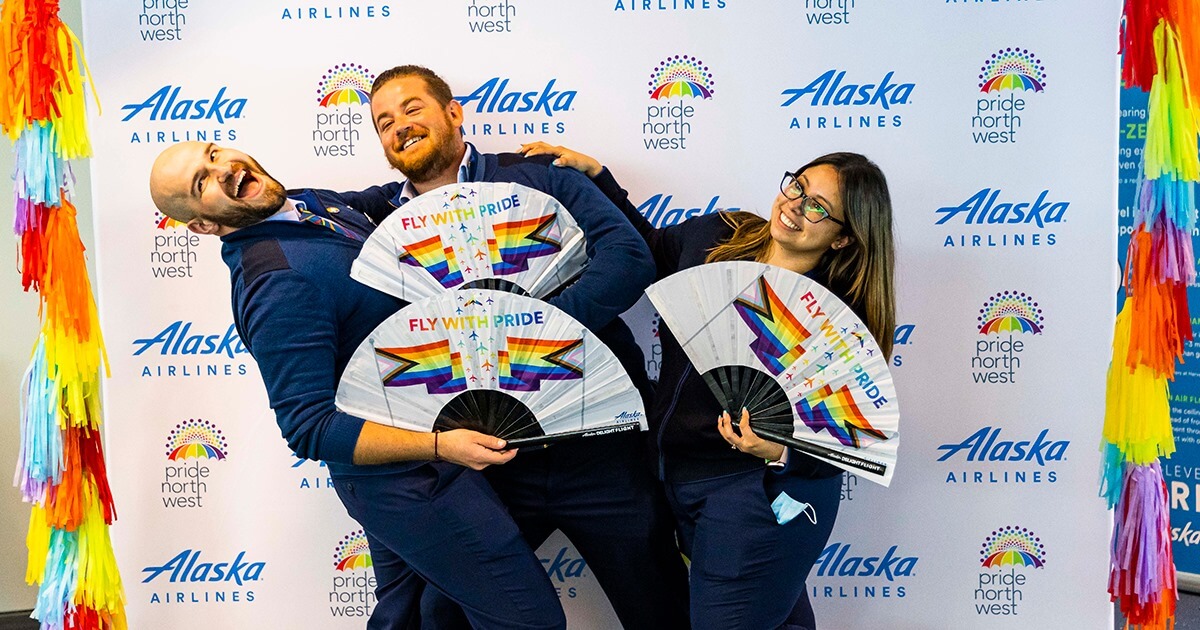 Important Notes to Remember
Tattoos that are visible while in uniform are strictly prohibited.
Extreme design in uniform and hairstyle for both males and females are highly observed. No alteration of cabin crew uniform.
Cabin crew are expected to follow the uniform guidelines and policies as part of their contract signed.
Uniforms can be bought at the Alaska Airlines Uniform Store.
Proper use of the following set of uniforms is highly observed wherein sweaters and blazers must not be tied around the waist or just simply put on your shoulder.
Strictly no revealing clothes are shown.
Optional pins can be worn if applicable. The Service Pins can be worn on the left side of the jacket chest or as a tie tack while the MVP Gold Service Award Pin can be worn on the right lapel of the blazer or the right side of the sweater.
Video: Alaska Airlines Turns to Seattle Designer Luly Yang for Bold New Uniforms – KING 5 Evening
The video showcases Alaska Airlines' latest flight attendant uniform designs, showcasing sophistication and elegance. The modern designs reflect the airline's commitment to exceptional service and a memorable flying experience, with meticulous stitching and a color palette.
Summary
In brief, the Alaska Airlines flight attendant uniform is a sleek design with navy blue and charcoal gray colors. It features modern elements like tailored blazers, white shirts, and slim-fit trousers or skirts. Alaska Airlines also has a gender-neutral policy, allowing flight attendants to choose between pants or skirts. This policy promotes inclusivity and allows employees to express their preferred style and comfort.