Avelo Airlines is a pioneering American ultra-low-cost carrier (ULCC) based in Houston, Texas. The airline's consistent commitment to bringing convenient and affordable air travel has immediately opened up extensive opportunities for leisure and business travelers.
Also Read: How to Apply Avelo Airlines Flight Attendant Hiring
Since its launch in 2021, Avelo Airlines has served an expanding network of over 40 destinations, connecting regional hubs and major cities across the United States. With a strong focus on customer satisfaction, Avelo provides a no-nonsense approach to air traveling without compromising safety, reliability, and comfort.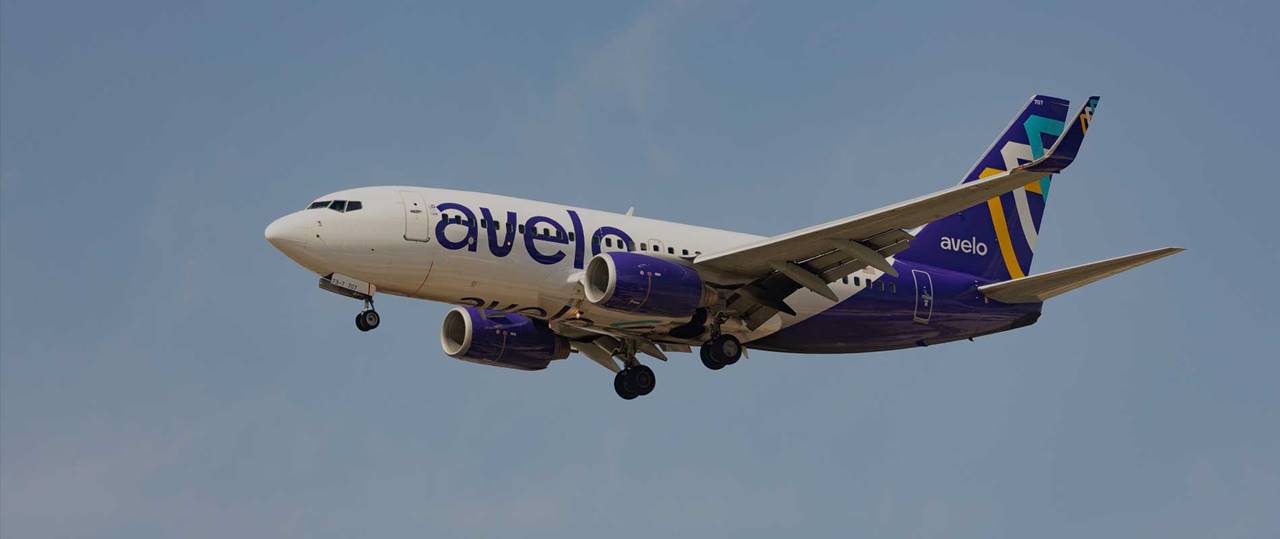 Quick Facts
Airline Name

: Avelo Airlines

Airline IATA Code

: XP

Headquarters:

Houston, Texas, U.S.

Founded:

July 20, 1987

Number of Destinations

: 40+

Fleet Size:

  15

Fleet Types:

Boeing 737, Boeing 737-700, Boeing 737-800

Location Hubs/Bases

: Hollywood Burbank Airport (Burbank, California); Harry Reid International Airport (Paradise, Nevada); Orlando International Airport (Orlando, Florida); Philadelphia/Delaware Valley's Wilmington Airport (New Castle County, Delaware); Raleigh-Durham International Airport (Raleigh, Durham); Southern Connecticut's Tweed-New Haven Airport (New Haven, Connecticut)
Brief History Overview
Avelo Airlines was first introduced on July 20, 1987, as Casino Express Airlines, commencing operations in 1989 with exclusive flights for the Red Lion Hotel and Casino. As it widened its customer base range, the company changed its name to Xtra Airways, catering to include foreign dignitaries, press corps, sports teams, and other types of private and public charters. It also adopted an executive jet style in 2015, showcasing red and blue stripes. 
In August 2018, former chief financial officer for United Continental Holdings, Andrew Levy, acquired Xtra Airways with the intent to revamp the airline into an ultra-low-cost carrier. This acquisition has marked a new beginning for the airline company, as it leaned into the demand for affordable air travel. The newly-transformed airline was finally renamed Avelo Airlines and launched operations on April 28, 2021, with select routes and destinations. Over time, its flight coverage expanded, offering travelers more options to explore various places in the United States. Avelo's dedication to low-cost flights and convenient travel has made it one of the most prominent players in the dynamic landscape of budget-friendly air travel. 
Products & Services
Ultra-Low Cost Travel.

Avelo Airlines is known for its ultra-low-cost approach, offering affordable fares that allow travelers to fly without breaking the bank. 

No-Frills experience.

Avelo's no-frills approach to the flying experience allows passengers to customize their travels according to their needs and preferences. The base fare, for example, includes essentials like a seat and a personal item for travelers to tailor their experience based on their travel style. 

Transparent Pricing

. The airline believes in transparency when it comes to cost and pricing. Its transparency in pricing allows customers to know what they're paying for. 

Comfortable onboarding.

Despite being a budget airline, Avelo still makes sure that its passengers have a pleasant and comfortable onboard experience. The aircraft is equipped with comfortable seats, including the option to purchase additional amenities like onboard snacks, extra legroom, and more. 

Priority Boarding.

Avelo's partnership with Capital One allows it to provide priority boarding to those who possess the Capital One Venture Rewards Credit Card, Capital One VentureOne Rewards Credit Card, or Venture X Rewards Credit Card. 
Work Culture
Avelo Airlines believes in a "One Crew Culture," emphasizing the importance of unity and collaboration among its members to achieve collective success. The company believes that every employee, regardless of role or background, plays a crucial role in creating a positive travel experience for passengers. 
Avelo fosters a welcoming work culture where diversity is respected and celebrated. It seeks to create a supportive environment where each one feels motivated, valued, and empowered to contribute their best towards the organization's goals. It also emphasizes the importance of open communication, encouraging transparent dialogue at all levels. This ensures that employees' ideas are considered and their voices are heard, cultivating a sense of trust among the workforce. 
The company also promotes a culture of continuous improvement and accountability in the organization. Employees are encouraged to own their responsibilities and roles, with a focus on delivering top-notch service. Avelo also offers abundant opportunities for employees to upskill and grow professionally through mentorship initiatives and training programs.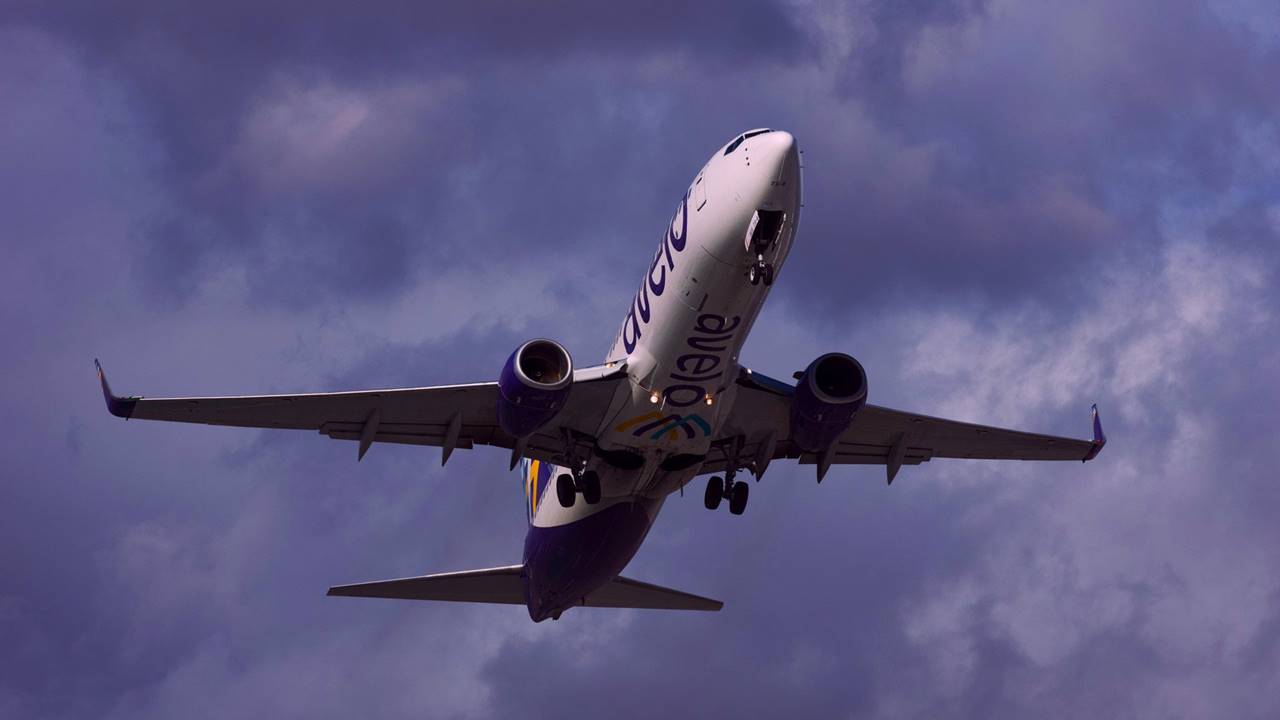 Benefits for Employees
Comprehensive Benefits Package

. Avelo provides a comprehensive benefits package that includes 401K, life insurance, health insurance, as well as dental and vision coverage. This ensures that the employees and their families are well cared for. 

Competitive Compensation.

The company provides competitive salaries to its employees, guaranteeing that they are rewarded for their skills and contributions to the company. Avelo also believes in providing just and market-aligned compensation packages to retain and attract top talent. 

Travel Privileges

. Employees and their eligible family members get free flights and discounted airfare on myIDTravel partners, allowing them to explore new places and create memories with their loved ones. 

Career Development.

Avelo Airlines is dedicated to its employees' continuous development and growth. That said, the company provides a variety of mentorship opportunities, training sessions, and development programs to help employees enhance, upskill and advance their respective careers. 

Inclusive Work Environment

. The airline fosters an inclusive work environment that celebrates diversity. Avelo ensures that employees feel safe and respected enough o contribute their unique perspectives and skills to the company, creating a culture of innovation and creativity. 
Video: Inside the newest U.S. airline, launching in a pandemic by Washington Post 
This video by Washington Post offered an exclusive glimpse into the world of Avelo Airlines, showing its founders and employees' determination and audacious spirit. The video introduced the founder of the airline company, Andrew Levy, and shared his thoughts on launching a budget-friendly Avelo Airlines amid the pandemic. The company's 'One Crew Culture' bedrock core value was highlighted in how employees work tirelessly to prepare for the airline's first launch, from reservation agents to flight crews. It also showcased clips of the company's aircraft fleet, Boeing 737-800, gearing up to prepare for its inaugural flight.
Summary
Despite officially launching amid the pandemic, Avelo stood out as a beacon of hope in the aviation industry. Its commitment to redefining air travel by offering low-cost and comfortable flights has made it one of the most prominent players in the field today. 
Contact Information
Company Name: Avelo Airlines
Address: Houston, Texas; 155 Burr St., New Haven, CT 06512;
Telephone Number: (346) 616-9500
Website: https://www.aveloair.com/
Facebook: https://www.facebook.com/AveloAir
Instagram: https://www.instagram.com/aveloair/
Twitter: https://twitter.com/AveloAir/