If you are interested in applying for a job as a flight attendant for BA CityFlyer, it's important that you meet the requirements and qualifications. As a subsidiary of British Airways, BA CityFlyer offers competitive pay and benefits, as well as the opportunity to travel to destinations all around the world. In order to be considered for a position, applicants must be over 18 years of age and have a high school diploma or equivalent. They must also be able to pass a background check and drug test. If you meet these requirements and would like to learn more about the job, please visit the BA CityFlyer website for more information. Thanks for your interest!
Also Read: London Layover Guide: Best Things to Do in 24 Hours
Based in the United Kingdom, BA CityFlyer focuses on providing flights to smaller airports within the country. The airline also provides charter services for both leisure and business travel. Flight attendants play an important role in making sure that passengers have a comfortable and safe experience while aboard one of BA CityFlyer's flights. They are known for their professionalism and customer service and are dedicated to making each flight a comfortable and enjoyable experience for all passengers.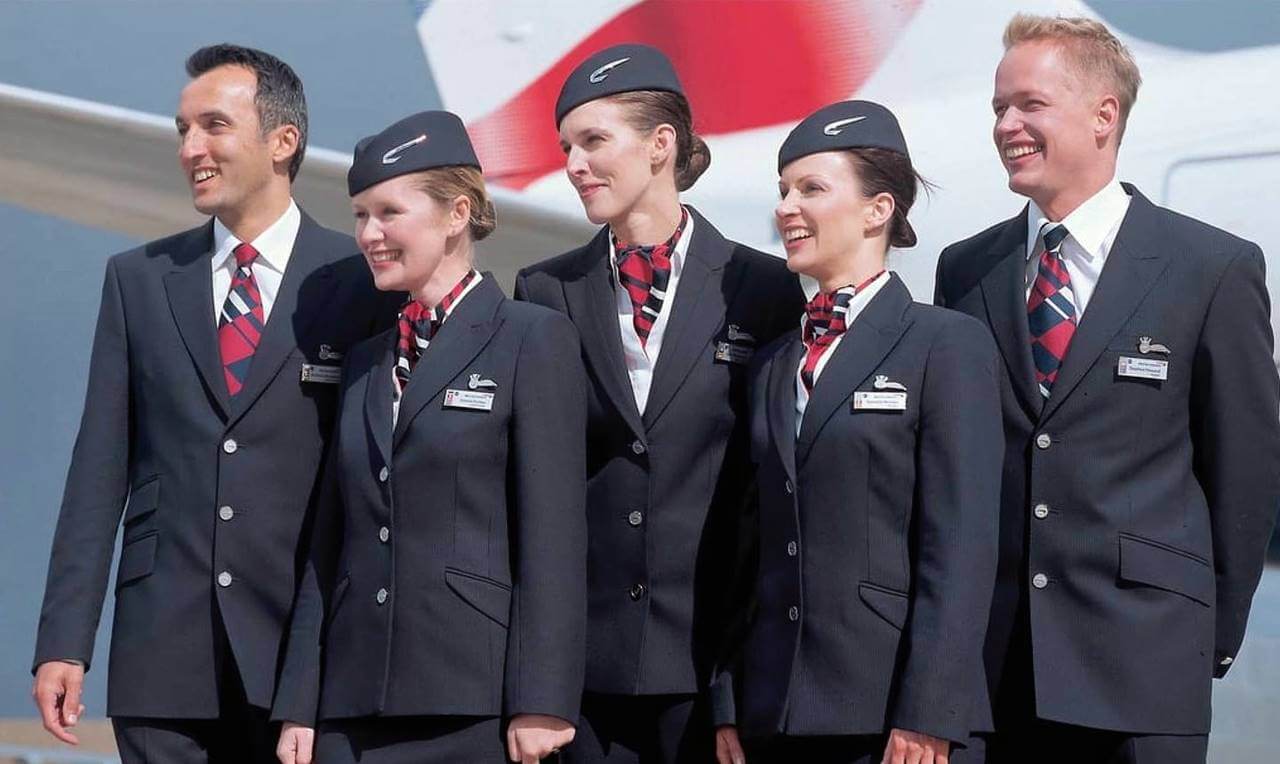 List of Requirements and Qualifications to become a BA CityFlyer Airlines Cabin Crew
The key to having a successful career in customer service is to be able to understand what the customer wants and needs. Personality plays a big role in this because people like to do business with those who they feel comfortable with. If you can find a way to be both, then you will be ahead among the applicants to become a successful BA CityFlyer cabin crew member.
Before that, you must first meet the following requirements and qualifications:
You must be at least 18 years old at the time of employment.
The minimum height required is 5'2".
You should be physically fit for the position and mentally healthy.
Visible tattoos and piercings are not allowed when you're applying for a cabin crew position.
You must be proficient and fluent in speaking and writing in English.
You must possess excellent qualities in dealing with passengers professionally.
Your weight must also be proportionate to your height.
You must not have bad acne that can't be coverable by makeup.
Can easily adapt to new places, people, and cultures.
You must also be flexible to adapt and thrive in a fast-paced and changing environment such as weather and climate.
You must also have excellent communication skills and a warm personality.
You must also have a valid passport to travel freely across countries.
You must also know about wearing a floatation aid or life jacket.
In terms of education, you must at least have a high school diploma.
At least 1 year of customer service or sales experience is an advantage.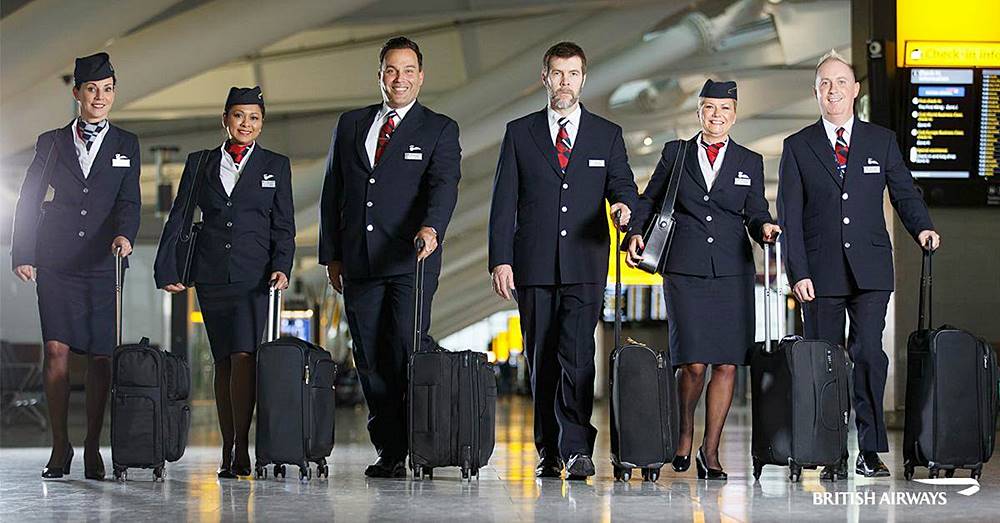 Application Process
The application process for a cabin crew position at BA CityFlyer is simple and thorough but if you have the skills and you have met the requirements and qualifications mentioned above, you can go through this. Here is a list of steps that you must follow to guide you throughout your application to BA CityFlyer.
Step 1: Online Application
You have to go to their website's Careers page at https://careers.ba.com/london-city-cabin-crew and fill out an online application. You are also required to answer some tests here that you must complete successfully.
Step 2: Assessment
This is held at their British Airways recruitment center at their Head Office which is based near Heathrow. Here, you will showcase your skills and perform real-life exercises to give you a taste of what it's like when you join the company.
Step 3: Pre-employment Checks
You must complete some tests and security checks that include CRC, financial probity, and full 5-year pre-employment airside checks. They will also ask you to book your medical, a uniform fitting, and a security interview appointment.
Step 4: Offer
After you have completed the first three steps above, you will be given an offer and a contract. You will also be given a date when to start your training and attend British Airways' new entrant training.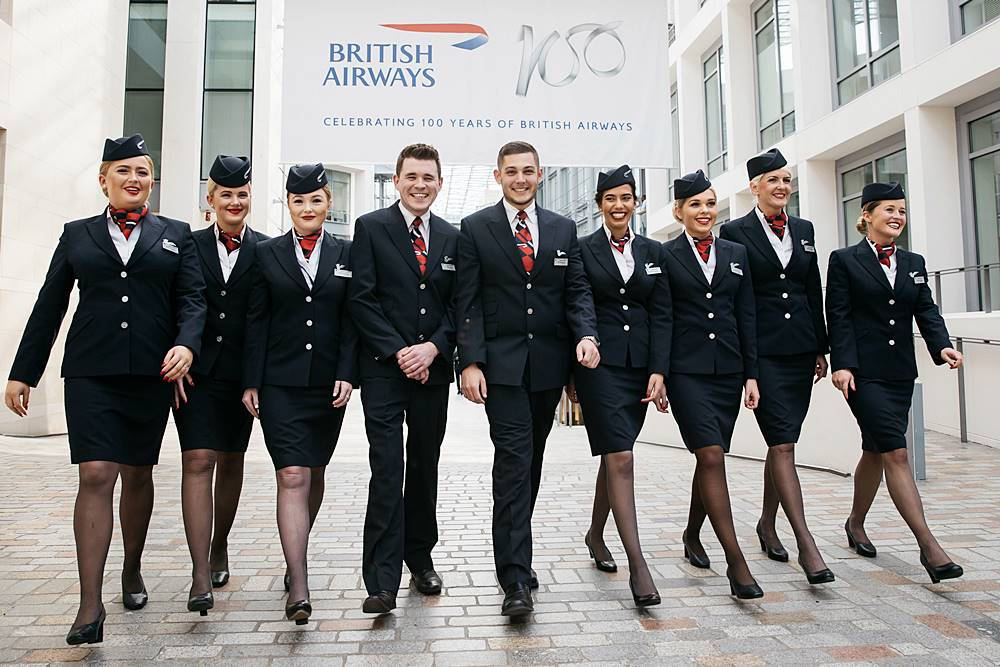 Salary & Benefits
British Airways CityFlyer Airlines offers competitive salaries, benefits, and travel perks for their cabin crew employees. The British Airways CityFlyer cabin crews have the potential to earn an average reward package of between £21,000 and £27,000 which includes a starting salary of £15,152. They also offer an hourly payment whenever you're flying and on duty. They are also entitled to company performance bonuses, commissions for in-flight retail sales, and other payments.
More of the benefits cabin crew enjoys are annual leave starting at 28 days per year rising to 30 days per year, life insurance, access to BA CityFlyer health services, discounts, free airport parking, subsidized staff restaurants, and a lot more. They are also allowed to request periodic work schedules and receive ongoing training for further development and improvement. BA CityFlyer offers a bunch of travel perks and benefits exclusively for their employees.
Video: Life as a British Airways Air Hostess
This video was shared personally by the vlogger as she tries to answer some questions about what it is like to be a British Airways cabin crew at BA CityFlyer Airlines. Here, she answers some questions about it.
She not only answers those questions but she also shares some of her experiences while working as a cabin crew and how she ended up applying at BA CityFlyer Airlines, a subsidiary of British Airways. She also shared the application process she had to go through.
If you are interested in applying for or pursuing a cabin crew career, you must watch and check out this video to gain some insights into how and what it is like to be a flight attendant.
Photos: BA CityFlyer Airlines Cabin Crew Uniforms
Check out these pictures of BA CityFlyer Airlines crew so you can see what they look like in uniforms:
Frequently Asked Questions
Here are some common questions about the requirements for BA CityFlyer airlines flight attendants.
1. Is there an age limit?
You must be at least 21 years old to qualify and apply.
2. What type of personality do they look for?
You must have a warm personality and possess excellent communication skills.
3. What type of experience do I need to become a BA CityFlyer flight attendant?
There is a required experience of at a minimum of 1-year experience in customer service or sales.
4. What are the educational requirements for becoming a BA CityFlyer flight attendant?
You must be at least a high school graduate.
5. Are there different physical requirements for men and women who want to be BA CityFlyer flight attendants?
Not really. You must be at least 5'2" tall and your weight must be proportionate to your height.
6. Are tattoos and piercings allowed if I want to be a BA CityFlyer flight attendant?
It is a requisite in the airline that visible tattoos are not allowed to cabin crew members.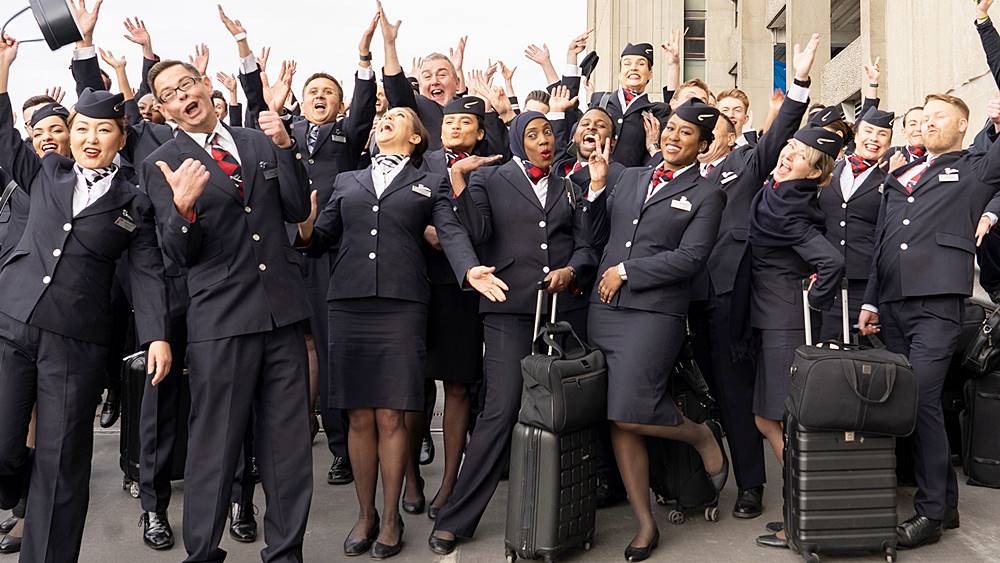 Summary
BA CityFlyer is looking for confident and engaging individuals to join their team of flight attendants. As a member of the cabin crew, you will be responsible for the safety and comfort of our passengers during flights. In addition to providing excellent customer service, you will also need to be able to deal with challenging situations and ensure that all safety procedures are followed. If you are interested in joining the team, please submit your CV and a cover letter. We look forward to hearing from you soon.
In conclusion, BA CityFlyer Airlines are looking for Flight Attendants who are hardworking, dedicated and have a passion for customer service. If you think you have what it takes to be a part of their team, then make sure you meet all the requirements and qualifications listed above.
BA CityFlyer Airlines is a great airline to work for if you love to travel and meet new people. The flight attendant requirements are not too difficult to meet, and the benefits are great. The company provides free training, so you will be prepared for your new career.
If you have a passion for customer service and want to see the world, then working as a BA CityFlyer flight attendant is the perfect job for you. However, competition is high and only the most qualified and experienced applicants will be offered a position. If you think you have the flight attendant qualities to become part of the CityFlyer team, make sure to put your best foot forward in your application and interview. Good luck!