Are you looking for a new and exciting career? Then becoming a flight attendant for BA CityFlyer may be just the thing for you! In this article, we will provide you with all the information you need to know about the application process, qualifications, and tips on how to become a successful candidate. So read on and get started today!
Also Read: 8 Tips to Prepare You for Your Interview
BA CityFlyer is a British regional airline and a wholly-owned subsidiary of British Airways. From its headquarters at London City Airport, BA CityFlyer operates a network of domestic and European flights. Please check out this guide below to become a crew for this airline.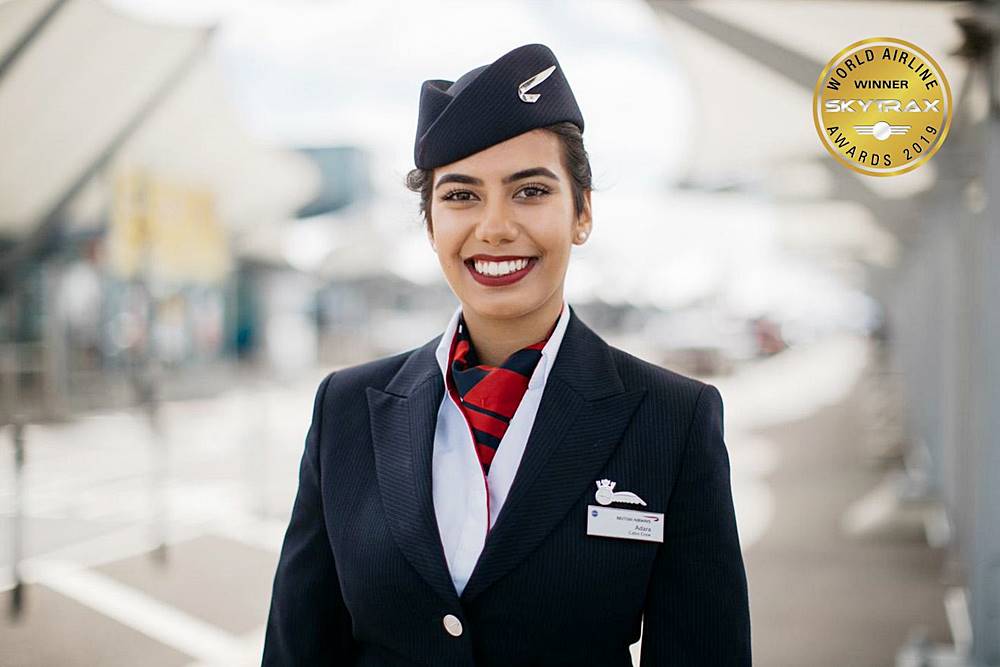 Overview
British Airways CityFlyer BA CityFlyer was established in 2007 and has its headquarters based in Harmondsworth, United Kingdom. Currently, it offers flights to over 14 European destinations and aims to expand globally in the near future. BA CityFlyer constantly provides customer services that align with British values which are; open-mindedness, responsibility, creativity, and a warm personality. Year after year, it continues to bag awards related to the quality of service they offer.
Some of the most recent ones are being awarded as Best Airline Staff in Europe at the Skytrax 2019 World Airline Awards, wherein their whole crew was praised for their friendliness, efficiency, and excellent response to their customers' needs. Additionally, they also bagged the title "Airline of the Year" during the CAPA (Centre for Aviation) Global Aviation Awards for Excellence. With customer satisfaction and safety as their priority, BA CityFlyer makes it a point to make every flying experience an unforgettable one.
Another thing that makes BA CityFlyer distinctive is that they are committed to helping create a more sustainable future for the planet. As a company that is environmentally aware and wary of the environmental costs of flying, they have started a project called BA Better World.
Responsibilities
Becoming a BA CityFlyer Flight attendant means that you have your duties and responsibilities. Once you are hired, you now carry its image, reputation, and everything that they claim to be.
It is important that you are well aware of the responsibilities of a BA CityFlyer flight attendant. While it caters to over 30,000 employees, one employee can already make a difference. These are the duties you need to fulfill:
Conduct safety checks before each flight
Greet your passengers warmly (this is the signature of Ba CityFlyer)
Escort and assist your passengers with their luggage
Help passengers find and settle into their seats
Prepare and serve drinks and food to your passengers according to what is requested.
Take note of any medical needs, likes, and dislikes of passengers
Become culturally sensitive and unbiased in serving passengers
Present emergency equipment and brief passengers on how to use the equipment
Monitor, manage and secure the cabin
Adhere to all aviation rules and regulations
Assist passengers and cabin crew during emergencies
Assist passengers with special needs (children, disabled persons, elders, etc.)
Attend briefings before each flight
Submit and prepare reports concerning flight incidents
Serve your passengers with a smile at all times
Become familiar with and uphold British values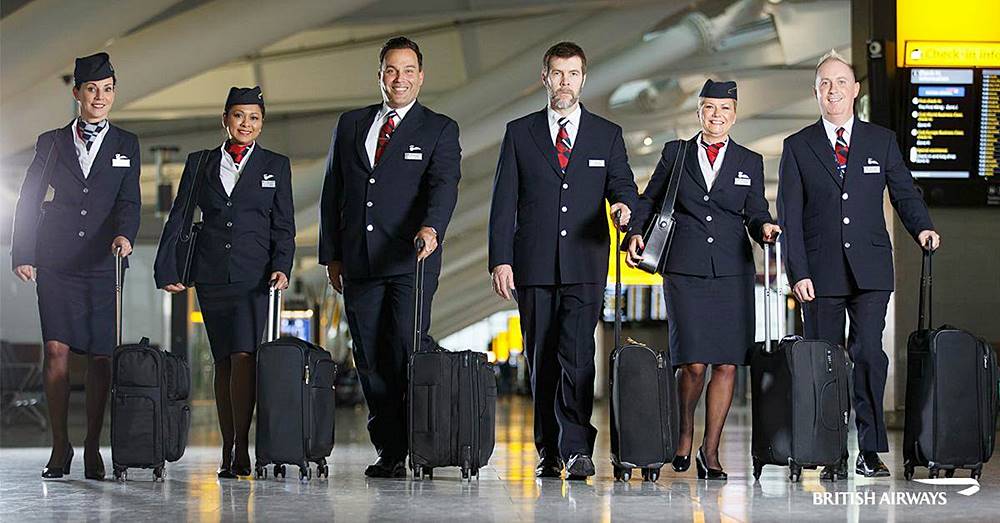 Qualifications
Every job has its requirements and meeting these qualifications are important in order to stand a chance. No matter what the situation may be, you must learn about what is expected of you so that you can prepare for it. Since BA CityFlyer is a fast-paced, goal-oriented company, it is only right that they look for employees who can help them reach their goals. Here are the qualifications to become a BA CityFlyer Cabin Crew:
Must be a minimum of 21 years old
Minimum height should be 5'2''
Should be physically fit
No visible tattoos and body piercings
Weight should be proportionate to height
Fluent in English, both spoken and written
Equipped with the right character to deal with passengers professionally
Must not have bad acne (should be covered or unnoticeable with makeup)
Can adapt to new people, new places, and new situations
Thrives in a fast-paced and changing environment
Excellent personal presentation, style, and image
Willing to become culturally aware
Must have a valid passport which allows traveling and residing freely
Must have good communication skills
Must have the knowledge when it comes to wearing a flotation aid/life jacket. (Plus, you will need to climb into a survival raft from the water)
Must have a warm personality
Education and Experience
Having a high school diploma is essential
1-year experience in customer service or sales is an advantage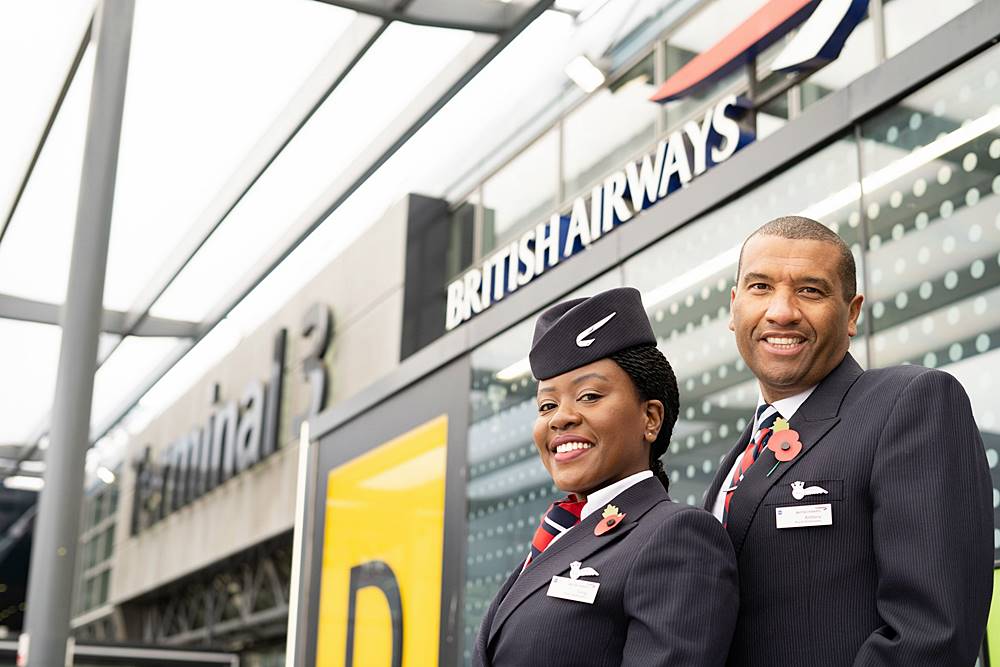 Document Requirements to Prepare
In preparation for your application process, here are the document requirements you need to prepare:
Updated CV/Resume
Head and full-body photographs
Valid Passport
Updated Medical and Dental Records
Criminal Records
For your photographs, here are the common standards you may want to keep in mind:
Should be wearing professional business attire (including a jacket and tie for men).
Should be standing facing straight towards the camera, with your hands down by your side.
Should be smiling with a large but natural smile (ideally showing teeth).
A white background is highly advisable.
The full-length photographs should measure 6×4 inches (15×10 cm), while the passport-sized photos should measure 45×35 mm (1.77×1.37 inches).
Where to Apply for a Job for British Airways CityFlyer Online?
To check for job vacancies and details, you can visit and view their website here –https://careers.ba.com/
Other important announcements and information are also available. Additionally, you can also check their LinkedIn profile for other announcements – https://www.linkedin.com/company/british-airways/
Below is a screenshot of the Careers page for the cabin crew jobs at British Airways CityFlyer: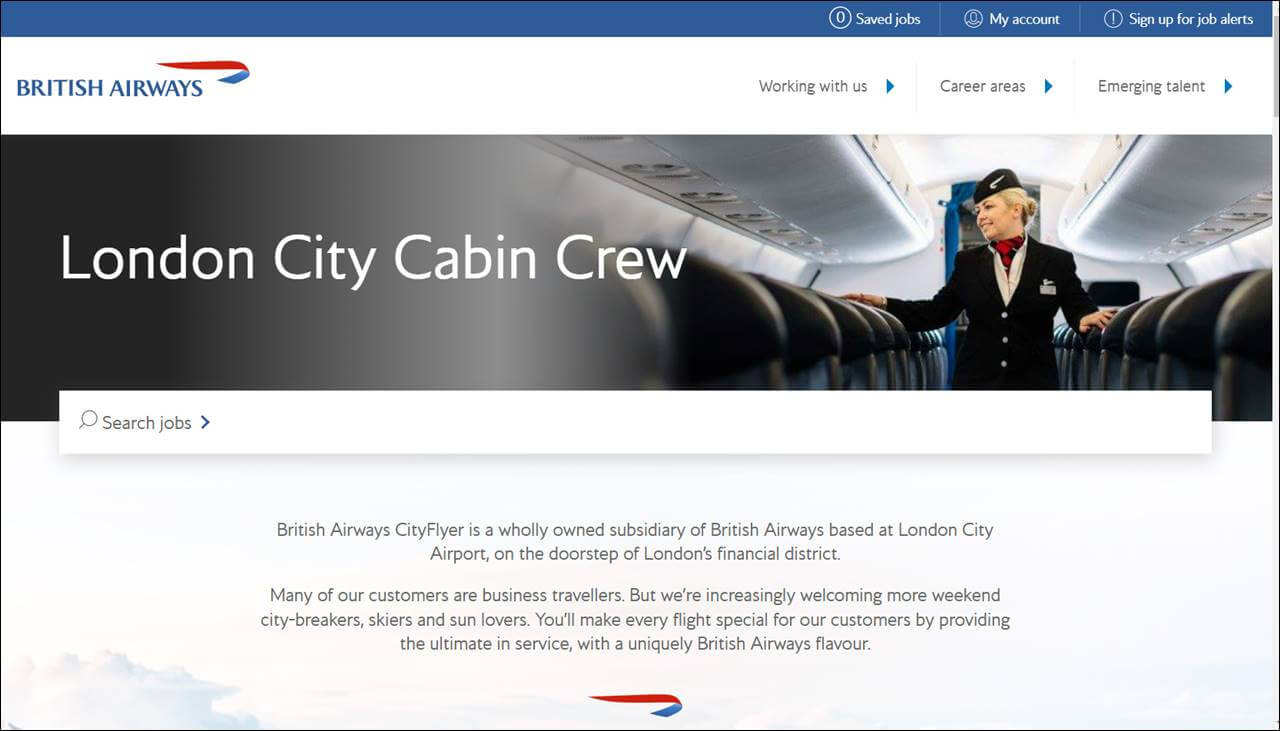 How to Become a Cabin Crew for BA CityFlyer
Here's a step-by-step application guide to working for BA CityFlyer airline:
Step 1: Online Application
The first step of the hiring process is the online application. You can go to the website careers page here – https://careers.ba.com/london-city-cabin-crew
You will be required to answer a few qualifiying questions, and upload your resume. It's imporant that you enter your details correctly as possible. After submitting your application online, you will then wait for feedback from the airline if your resume has been reviewed.
Step 2: Assessment Day
If you made it to this step, pat yourself on the back! The second step refers to the assessment day. At BA CityFlyer, assessments are done twice a day at their recruitment center. During the assessment day, you will be evaluated and assessed from head to toe. Additionally, your skills and knowledge will also be tested. This second step is one of the most crucial ones, because this is the part of your application process which highlights who you are and what you can do.
During the assessment day, height and reach tests will be conducted. Group exercises, orientations, and role-plays will also be done as a way to gauge your personality and skills. If successful, you will proceed to an interview with two BA CityFlyer colleagues.  A question and answer session will also take place, so it's time for you to ask them what you want to know about the company.
Step 3: Job Offer
The third step is where you are notified on whether you made it to the cut or not. During this stage, an offer together with a contract will be sent to you through your application portal. Congratulations! You are now one step closer to your BA CityFlyer cabin crew dreams.
Step 4: Pre-Employment checks
The pre-employment checks involve a few things such as looking through your criminal record, airside checks, medical checks, uniform fitting, and many other checks to ensure that you are ready to be employed without discrepancies.
Step 5: Joining BA CityFlyer as a Cabin Crew
You've finally reached your dreams! After your pre-employment checks, you will now undergo training in order to earn a Cabin Crew Attestation (CCA). Here, you have to perform wet drills and other requirements if needed from a BA CityFlyer cabin crew.
Monthly Salary of a BA CityFlyer Flight Attendant
A BA CityFLyer flight attendant earns up to £28,000 a year, complete with duty pay and a tax-free allowance. Since BA CityFLyer also cares for the welfare of its employees, they also make sure that you are well-compensated. Here are the other benefits that you'll receive:
Paid annual leave starting at 30 days per year
Freedom to choose preferred working schedule
Unlimited discounted airfares for your friends and family
Self-improvement programs and seminars
Company pension
Privileges to British health services
Insurance
Discounts at partner hotels and retail stores
Extra note: These benefits are subject to withdrawal or change.
Video: Cabin Crew Q&A with BA CityFlyer Employee
This video features Lucinda Strafford, a former BA CityFlyer flight attendant. In her vlog, she discusses her experience as a flight attendant at BA CityFlyer, as well as the detailed process of the job application process.
Aside from sharing her insights about it, she also shares the usual questions, requirements, and other information you need to know before applying as a flight attendant.
Disclaimer: This is a video uploaded by a flight attendant vlogger who shared her experience being a cabin crew member. Take note that every crew has a different experience, but this will help give you an idea what to expect when you work for Air BA CityFlyer.
Photos: BA CityFlyer Cabin Crew in Uniform
Check out these beautiful pictures of BA CityFlyer flight attendants in uniform. If you wish to imagine yourself being part of this company, check out these photos to give you a glimpse of working for this airline:
Frequently Asked Questions
Here are some common questions and answers about the hiring process in BA CityFlyer:
1. How long is the training period?
It usually lasts between two to six weeks.
2. Are tattoos allowed?
Yes, it is. As long as it isn't visible outside the uniform. Covering your tattoos with makeup or watches are not allowed. British Airways uniform policy requires that tattoos must never be visible outside the uniform.
3. Are piercings allowed?
Yes, it is. A single ear piercing of no more than 10mm in diameter is allowed, and stud earrings should be worn. Body piercings which are visible are not allowed.
4. What kind of pre-employment checks would take place?
It is important to remember that pre-employment checks will only begin once you've accepted your job offer. This involves doing history checks on you. After that, a criminal record check (CRC) will be done, which will take between two to 16 weeks. Othr information will be asked from you to prevent delays and discrepancies. During the pre-employment check, it is essential that you value the purpose of full-disclosure.
5. Where will my training take place?
Your training will take place at Heathrow or Gatwick, depending on where you are hired.
6. Is jewelry allowed?
Yes, they are. But only to a minimum. For female cabin crew members, diamond stud earrings or pearl earrings are allowed. Watches are allowed as well.
7. Are they open to hiring any nationality?
Yes, they are. BA CityFlyer promotes diversity in culture, and this also applies to their employees and workforce.
8. Is it okay if I am only fluent in English?
Yes, it is. Interviews, training, and assessments are conducted in English. Being fluent in English is an advantage!
9. How else can I stand out?
Aside from noting your work experience needed for you're applying for, you can also stand out by making a good impression on your appearance.
10. Is it okay to wear makeup and jewelry to the interview?
Yes, it is. As long as you look neat and professional. Remember to wear business attire during your interview.
Summary
So here's the process of applying for this position in this airlines. Landing the job you have long set your eyes on means you were able to stand out.  If you've caught yourself thinking that landing a job is easy, remember that the job you want is something a lot of people want too.
One of the best jobs in the world is becoming a cabin crew member. You get to travel the world, connect with people of different cultures, and travel to places you've never seen before. Before applying to your dream company, remember to read about it. We hope this guide about becoming a British Airways CityFlyer flight attendant has helped you in applying for this role.
Contact Information
BA CityFlyer
Address: British Airways Plc. Waterside, PO Box 365, Harmondsworth, UB7 0GB United Kingdom
Telephone Number: +49 (0)421 5575 758
Email Address: contactbade@email.ba.com
Website: https://www.britishairways.com/travel/home/public/en_gb/
Facebook: https://www.facebook.com/britishairways
Instagram: https://www.instagram.com/british_airways/
Twitter: https://twitter.com/british_airways
LinkedIn: https://www.linkedin.com/company/british-airways/
YouTube: https://www.youtube.com/c/BritishAirways