BRA Braathens Regional Airlines is a prominent Swedish airline, well-known for connecting various regional destinations within Sweden. Established to facilitate easier travel across the country, this airline is integral in linking smaller towns and cities to larger urban centers. With a focus on reliability and efficiency, it plays a vital role in enhancing connectivity and fostering communication within Sweden.
Also Read: BRA Braathens Regional Airlines Flight Attendant Requirements
It offers an array of services aimed at making travel accessible and convenient for all its passengers. Prioritizing customer satisfaction, the airline is committed to providing a comfortable and pleasant travel experience. Through its regional flights, it also contributes significantly to local travel, enabling both residents and visitors to explore Sweden's diverse landscapes and communities. Let's get to know the company more by reading this article.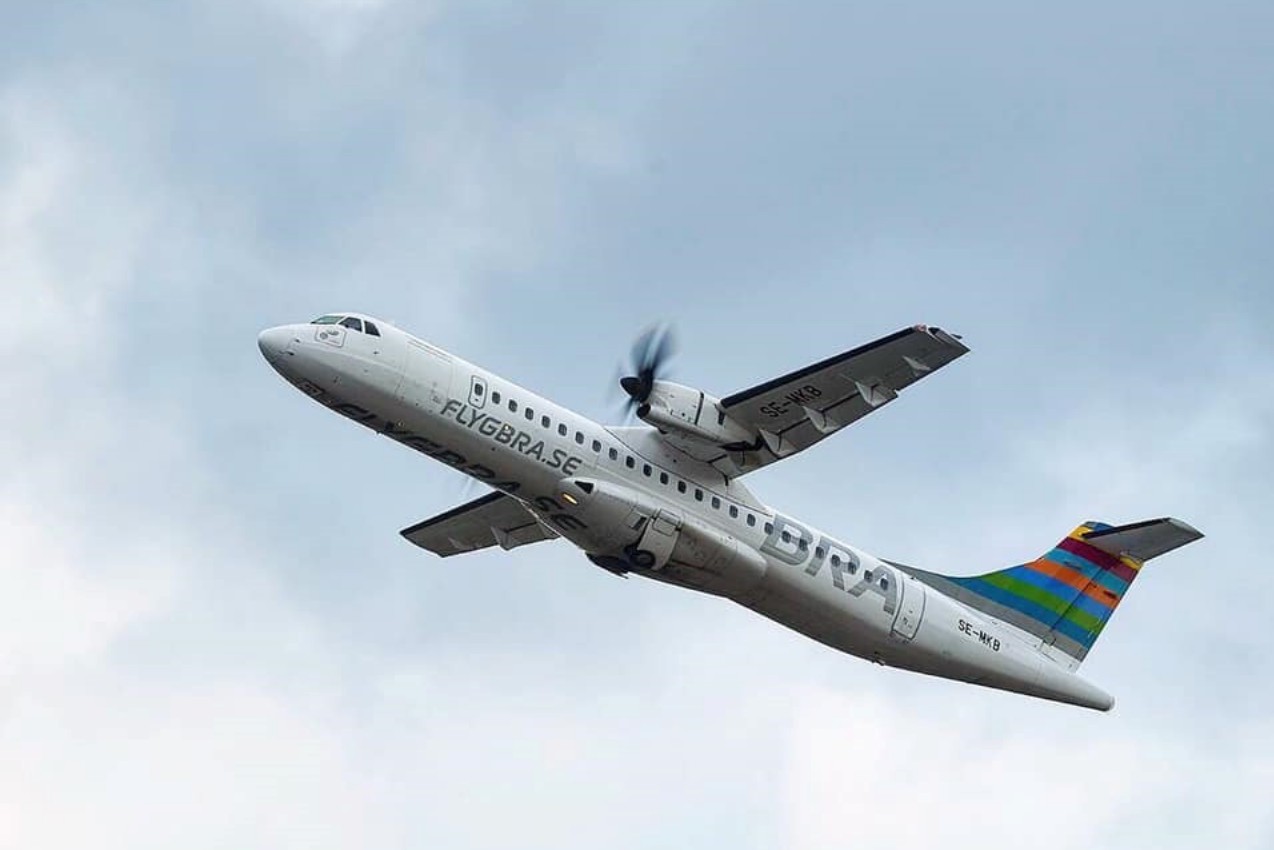 Quick Facts
Airline Name:

BRA Braathens Regional Airlines

Airline IATA Code:

DC/TF

Headquarters:

Stockholm, Sweden

Founded:

2016

Number of Destinations:

21

Fleet Size:

14

Fleet Types:

ATR 72-600 

Location Hubs/Bases:

Stockholm/Bromma Airport (Stockholm)
Brief History Overview
The airline was established in 2016, merging Malmö Aviation, Sverigeflyg, and Braathens Regional under one brand to serve the Swedish domestic market better. Although BRA does not own any aircraft or have an Air Operator's Certificate (AOC), it operates by utilizing the capacities of its sister companies, Braathens Regional Airways and Braathens Regional Aviation.
However, in April 2020, it faced challenges due to a significant drop in demand and travel recommendations from the Swedish Government and Public Health Agency. This led the airline to suspend all flights between 6 April and 31 May 2020 and file for debt restructuring. Consequently, all operations were ceased until further notice, marking a challenging period for the company.
Products and Services
Flights

– Flights are offered to various destinations, providing a quick and efficient way for passengers to travel. This service is essential for connecting people to different regions and cities.

Discount Tickets

– Discount tickets are available, making travel more affordable for passengers on a budget. These lower-priced options help individuals save money while still enjoying reliable transportation.

Sports Offer

– A sports offer is available for those traveling with sports equipment, ensuring safe and convenient transportation of gear. This is beneficial for athletes and sports enthusiasts needing to bring their equipment along.

Group Offer

– Special deals are available for groups traveling together, making it more economical for larger parties. This is ideal for families, friends, or colleagues who wish to travel as a collective.

Cinema Flight Tickets

– Cinema flight tickets provide entertainment options for passengers, allowing them to watch movies during their journey. This service aims to make the flying experience more enjoyable and entertaining.

Clipboard

– A clipboard service may refer to a facility or feature helping passengers or crew organize, manage, or access essential information swiftly. This assists in ensuring smooth operations and communication.

Charters

– Charter services are available for private or customized flights, offering flexibility and exclusivity. These are suitable for those looking for tailored travel experiences, whether for leisure or business.

Loyalty Program

– A loyalty program rewards frequent travelers with points or benefits, encouraging them to continue using the airline's services. This offers perks such as discounts, upgrades, or priority services for loyal customers.

Companies and Businesses

– Specialized services are provided for companies and businesses, catering to their specific travel needs. This ensures that corporate clients have the necessary facilities and convenience for their business-related travels.
Work Culture
Here, employees are exposed to a variety of work tasks, making every day different and exciting. The company values and encourages diversity in every form, believing that it enhances the work environment and contributes to the overall success of the airline.
Also Read: BRA Braathens Regional Airways Flight Attendant Requirements
This belief in diversity ensures that the workforce is inclusive and that everyone's unique skills and perspectives are valued. The company is convinced that embracing differences and fostering a diverse working environment make them better and more adaptable in the competitive airline industry.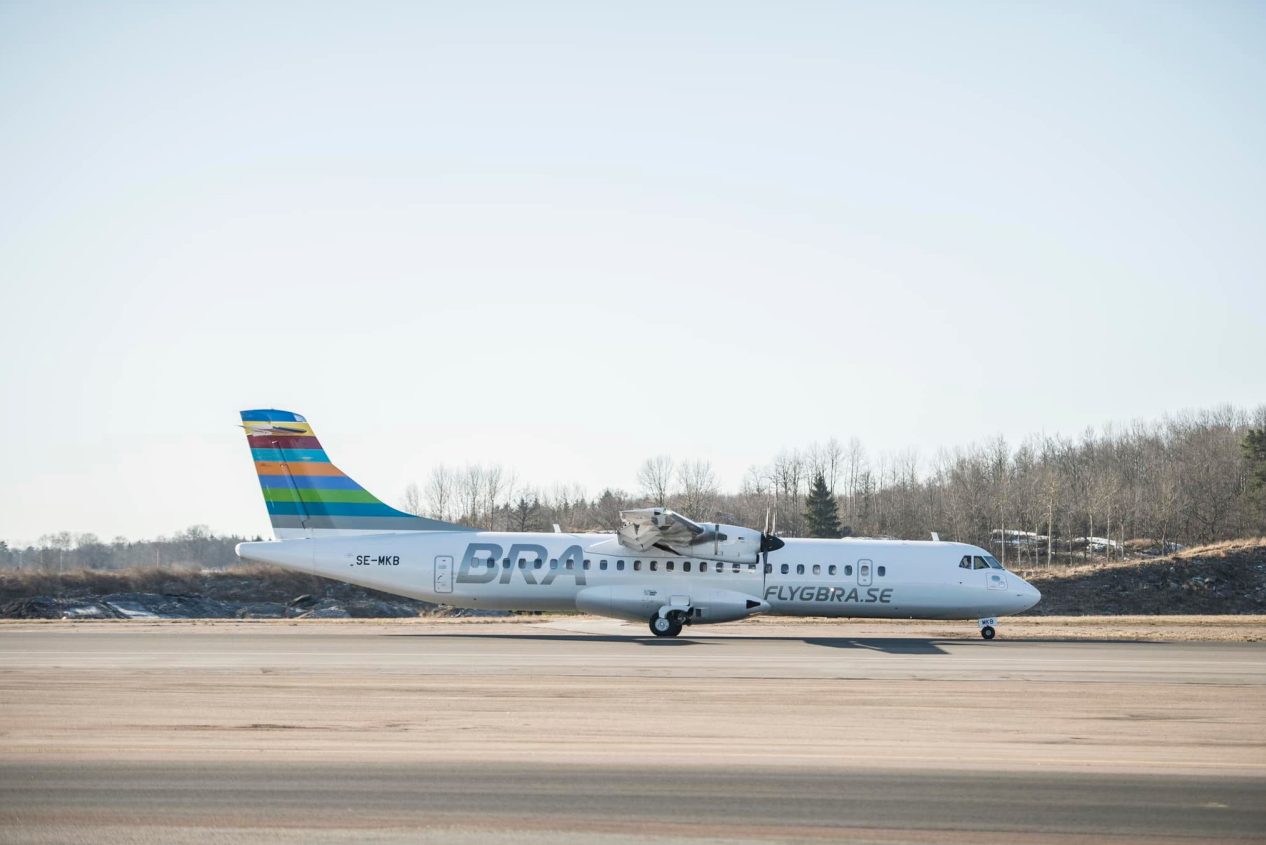 Benefits for Employees
Opportunity to Travel the World at Beneficial Prices

– Employees have the chance to explore the globe at reduced costs, making travel more accessible and enjoyable. This perk allows staff to experience new cultures and destinations without breaking the bank.

Special Prices at Household Services

– Workers can avail of special discounts on various household services, helping them save money and manage their homes more efficiently. This benefit aids in reducing daily living costs and enhances overall convenience.

Contribution to Your Workout

– A contribution towards workout expenses is provided, encouraging employees to maintain a healthy and active lifestyle. This benefit supports physical well-being and promotes fitness among the staff.

Support and Counseling in Difficult Times

– In challenging times, employees can access support and counseling services to help them cope with any stress or problems they might be facing. This service ensures mental well-being and provides a helping hand when needed.

Opportunity to Rent Apartments in Mallorca

– Employees have the unique opportunity to rent apartments in Mallorca, allowing them to enjoy a relaxing getaway. This perk offers a chance to unwind in a beautiful location while enjoying the comforts of home.
Also Read: Best Travel Benefits as a Flight Attendant
Video: BRA Braathens Regional, Sweden's AMAZING Little Airline: Gothenburg to Stockholm-Bromma
If you want to learn more about this airline, this is a great place to start. Here, you will see the vlogger's first-hand experience using the airline, from the airport to the aircraft itself. The amenities were also shared, such as the airport lounge. 
Summary
The airline stands out for its diverse services and commitment to fostering a varied and inclusive work environment. With its unique offerings and a work culture that values diversity and support, the company has made a niche for itself in the airline industry. Whether you are considering the airline for travel or employment, we hope this insight into company facts and work culture helps you find the information you are looking for.
Contact Information
Company Name: BRA Braathens Regional Airlines
Address: Flygplatsinfarten 50. SE-168 67 Bromma
Telephone No.: +46 771 44 00 10
Website: https://flygbra.se/
Facebook: https://sv-se.facebook.com/FlygBRA/
Instagram: https://www.instagram.com/flygbra/
Twitter: https://twitter.com/flygBRA