The Breeze Airways flight attendant uniform is tailored to provide a sleek and professional look while maintaining comfort for the flight attendants. The color scheme chosen for the uniform is a combination of deep blue and white, symbolizing trust and cleanliness. The style of the uniform incorporates contemporary elements such as slim-fit blazers, pencil skirts, and stylish accessories, giving it a fashionable touch.
Also Read: Breeze Airways Flight Attendant Salary and Benefits
In addition to its aesthetic appeal, the Breeze Airways uniform is designed with functionality in mind. The materials used are breathable and wrinkle-resistant, ensuring that the flight attendants can move freely and maintain a polished appearance throughout their shifts. The uniform also includes practical features such as multiple pockets for easy access to essential items and adjustable waistbands for a personalized fit.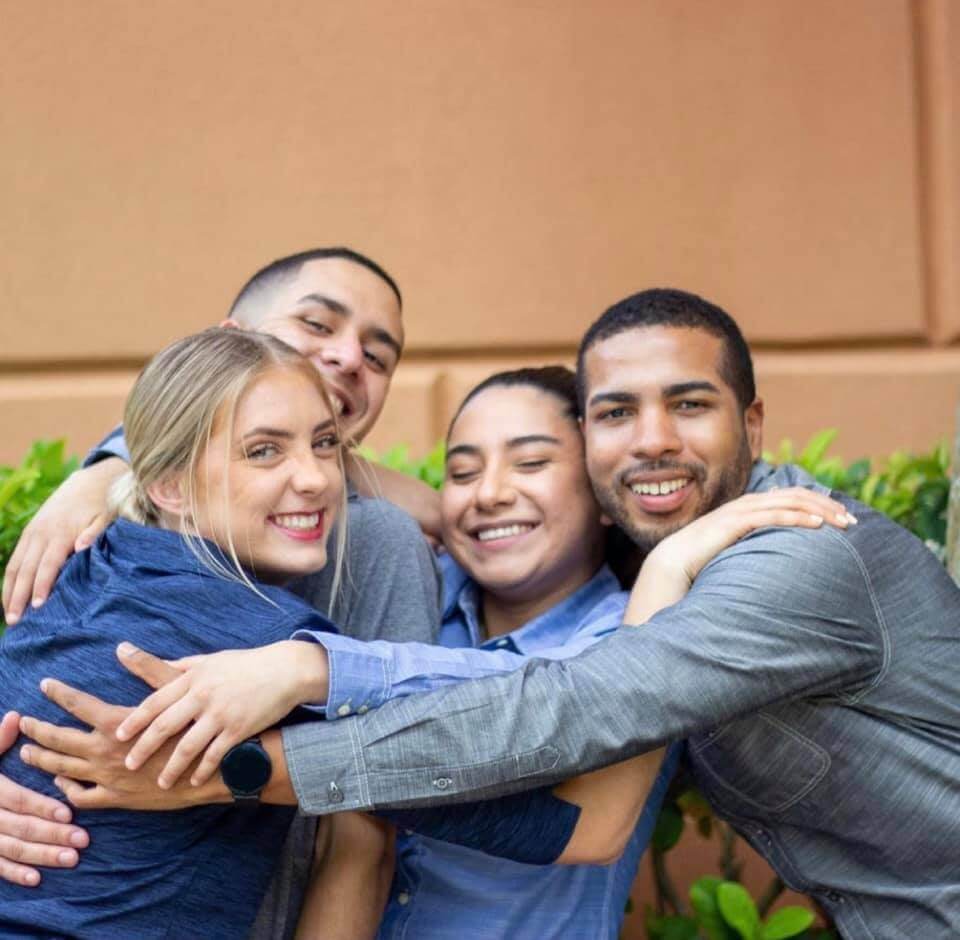 Features of Its Uniform
The following are the features of the Breeze Airways flight attendant uniform.
A navy blue collared shirt
A dark blue formal pants tied with a black belt.
Close black shoes
A gray jacket with a wing badge or Breeze company name under it.
A company ID that has a combination color of blue and a company name imprinted with a white color on the lanyard
Female Breeze Airways Cabin Crew Uniform
Female flight attendants must follow the list of complete company uniforms indicated below and may opt to follow the standards for wearing them.  By adhering to these uniform guidelines, female flight attendants can present themselves in a polished and consistent manner, creating unity among the staff. The flexibility to express their style within these parameters allows each flight attendant to feel comfortable and confident in their appearance while representing the airline.
Pants
Slacks
Polo shirt/ blouse
Belt
Shoes
ID
Wing badge
Jacket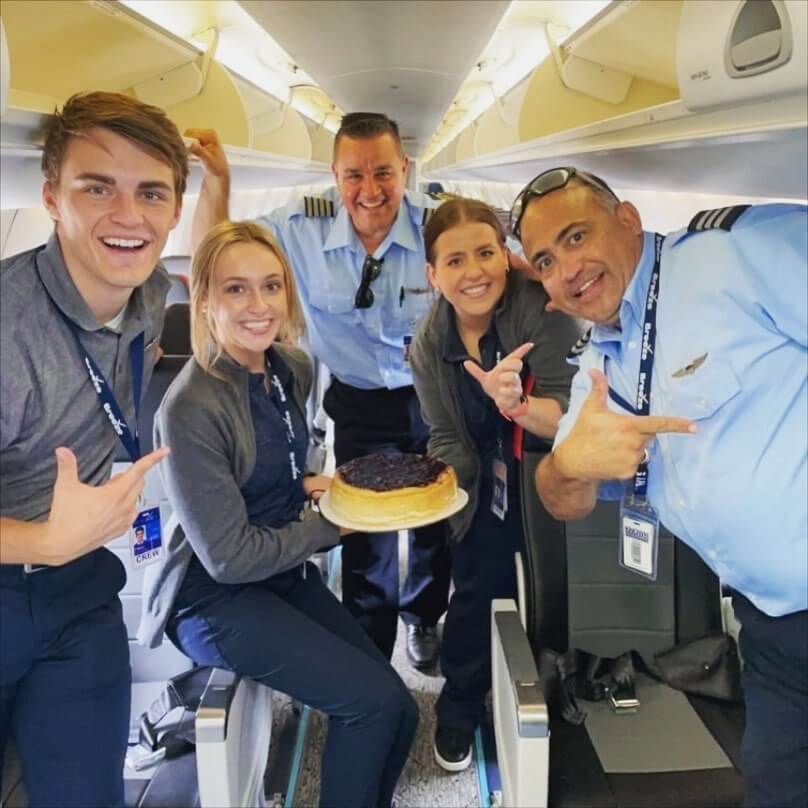 Male Breeze Airways Cabin Crew Uniform
A visually appealing male flight attendant must have a complete list of working uniforms indicated below and must accordingly follow the guidelines for wearing them. The male flight attendant must also ensure that his appearance is impeccable, with well-groomed hair, neatly trimmed facial hair (if applicable), and polished shoes. Adhering to these guidelines not only ensures a visually appealing appearance but also reflects the competence and high standards of Breeze Airways.
Belt
Collared shirt
Wristwatch
Long sleeve with collared
Pants
Shoes
Socks
ID
Wing badge
Uniform Accessories (Male/Female)
To complete the sophisticated look of the flight attendant uniform of Breeze Airways, additional uniform accessories can be added. However, standard size, style, and design should always be anchored to the given guidelines that flight attendants need to follow.
Luggage
Rings
Earrings
Necklace
Wristwatch
Tote
Handkerchief
Presentation and Grooming Policy
To attain confidence and a comfortable feeling while delivering quality services to the passengers, it is expected for the cabin crew to follow the appearance standards and grooming policy for the welfare of themselves and the passengers that they are dealing with.
Appearance Standard
Flight attendants need to be presentable and visually appealing, especially if they are wearing their uniforms. They must maintain the specialized standards and formality that they wear, and this includes proper grooming and attitude while they are dealing with their passengers, co-workers, and even other people. FAs' presence is valued the most on each flight because no one will assist the passengers if they are not around. FAs that are in uniform must wear it with pride and confidence.
Hairstyle
Hairstyles must be clean and neat-looking, and regular hair combing must always be done by every cabin member. Proper haircuts must always be considered by male flight attendants or cabin crew members, while female flight attendants must always secure a hair tie, especially while serving food or beverages.
Cosmetics and Makeup
Makeup must also be applied properly, and the shade of makeup applied must complement the color of the skin or the shape of the face, especially for female flight attendants. This is to add color to avoid facial paleness.
Accessories
Simple yet classy accessories are highly encouraged by most aviation companies to wear especially on flight attendants while in uniform. Proper sizes, length, and design must always be considered by FAs in wearing it to avoid destructive incidents that might happen.
Grooming
Fingernails must always be clean, well-trimmed, and neat. Polish color could also be possible, provided that its color complements the uniform color and design. Nail extensions must be at a minimum length.
Face mustaches or beards must be properly trimmed to maintain a clean and neat-looking face, especially for male flight attendants.
Maintaining personal hygiene is also important for every cabin crew member.
The uniform must be clean, well-pressed, and appropriately fit the body structure of the wearer. The standard for wearing it must be strictly followed.
Body Art and Piercings
Any visible tattoos and piercings that are too offensive and destructive to the eyes of anyone who can see them, most especially children, must be under strict observation, so be mindful of the body art and tattoos. They must not be visible while in uniform.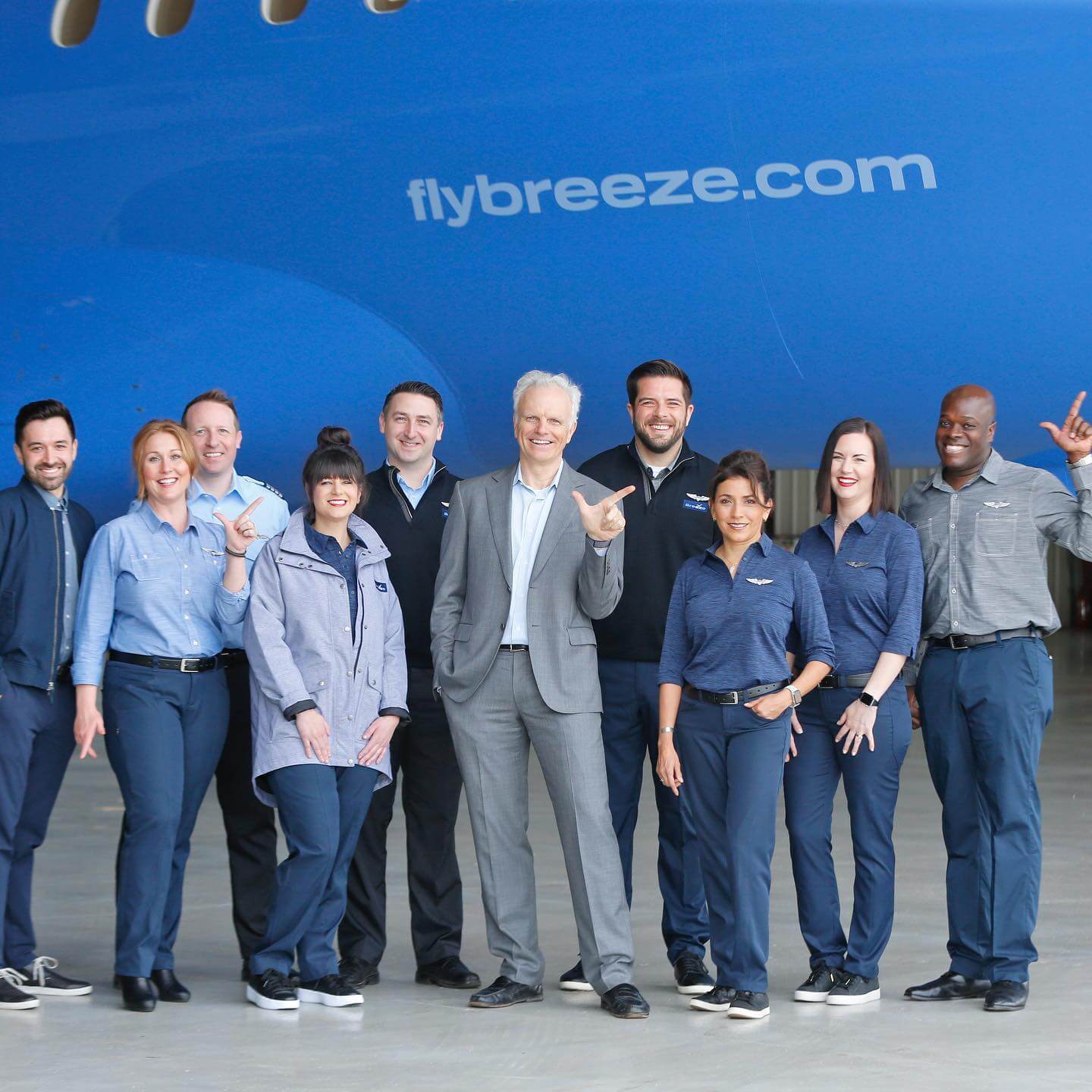 Important Notes to Remember
Company-issued uniform is a working uniform and not for personal use.
The flight attendant should use the currently issued uniform.
It is expected for all cabin crew members to follow the standard procedures set by the said airline company for them.
Flight attendant uniforms must be in good repair.
Extreme uniform designs are strictly observed.
The wearing of the said airline uniform must be according to the appearance standards, guidelines, and policies.
Failure to follow the said standard procedure may result in some disciplinary measures.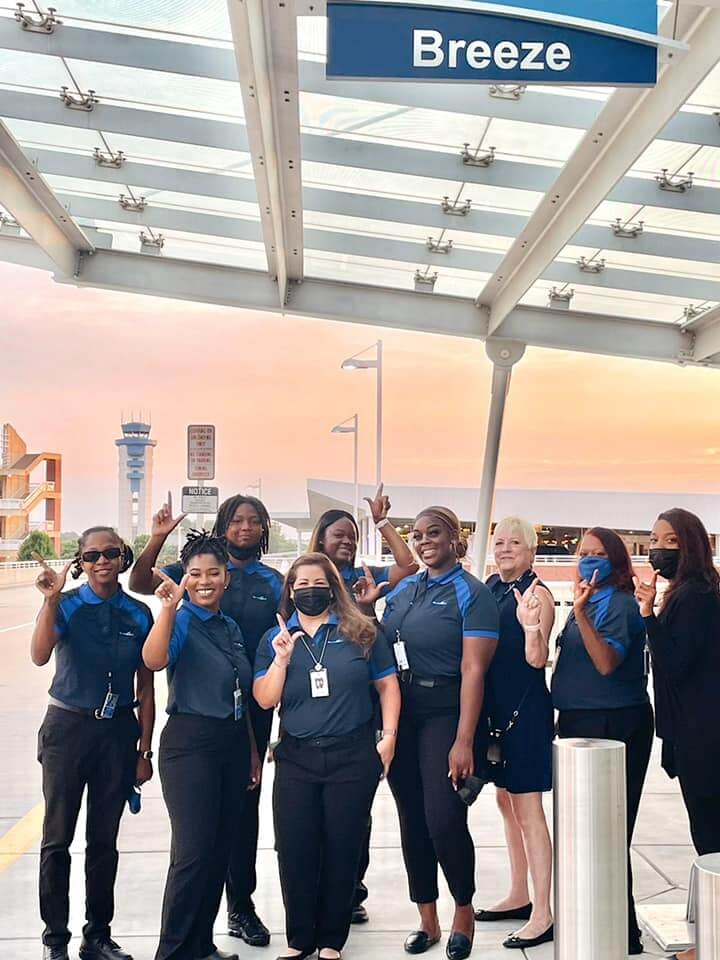 Video: It's graduation week! + Training at JetBlue University Week 2+3 /Breeze Airways Flight Attendant
The video blog takes viewers behind the scenes, giving them a glimpse into the rigorous training program that prepares flight attendants for their responsibilities. From emergency procedures to customer service skills, the blog highlights the comprehensive training that ensures the safety and comfort of passengers on Breeze Airways flights. By shedding light on the high standards set for airline flight attendants, the video blog offers valuable insights to both aspiring cabin crew members and curious travelers.
Summary
In summary, the uniforms are carefully designed to be both stylish and functional, allowing cabin crew members and flight attendants to perform their duties with ease. The crisp and well-tailored attire not only enhances the overall aesthetics of Breeze Airways but also instills a sense of trust and reliability in passengers. By consistently upholding these standards, Breeze Airways sets itself apart as a reputable and customer-centric airline.