When considering regional airlines, Canaryfly emerges as a notable player, especially in the Canary Islands. This airline has created a niche for itself by focusing on offering direct flights within the archipelago, ensuring residents and tourists alike can travel between the islands with ease and efficiency.
Also Read: Canarfly Cabin Crew Requirements and Qualifications
The airline's prominence is not just due to its strategic routes but also because of its commitment to affordable pricing and timely service. With an aim to simplify air travel for its passengers, the airline is dedicated to ensuring that hopping between these beautiful islands is as straightforward and hassle-free as possible. Whether it's for business or leisure, it stands as a reliable choice in the region.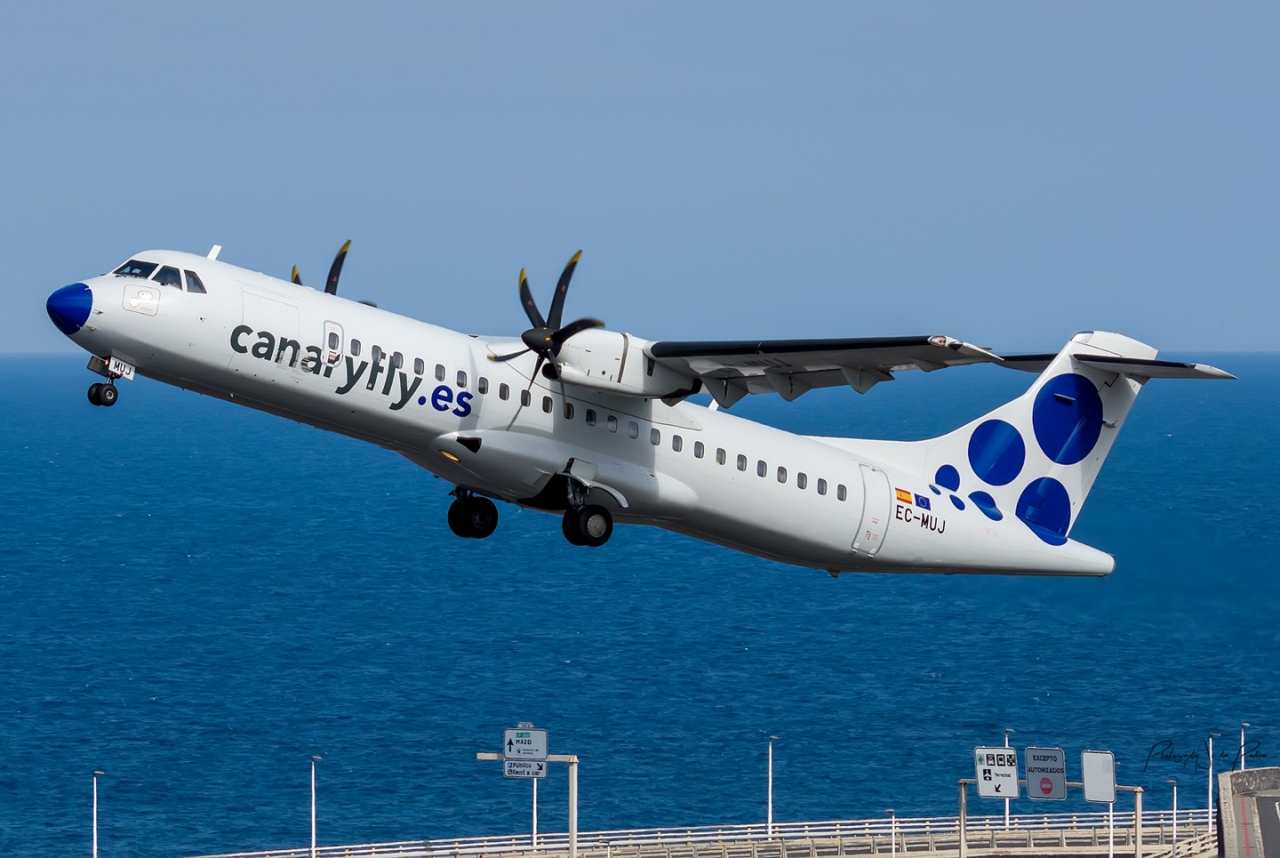 Quick Facts
Airline Name:

Canaryfly

Airline IATA Code:

PM

Headquarters: Gran Canaria, Spain
Founded:

2008

Number of Destinations:

6

Fleet Size:

4

Fleet Types:

ATR 72-500

Location Hubs/Bases:

Gran Canaria Airport (Gran Canaria)
Brief History Overview
Back in 2008, the airline started its journey with the name Canarias Aeronautica. Initially, they flew between the Canary Islands and places in Africa. But by May 2012, they took a new direction and began flying between the various islands within the Canary group. Today, Régulo Andrade heads the airline, and it's impressive to note they have over 150 staff members working in 20 different areas of the company.
Products and Services
Flights

– They offer direct flights connecting various destinations, ensuring quick and efficient travel. These flights are especially known for their punctuality and reliability.

Online booking & check-in

– Using their website, passengers can easily book tickets and also check-in for their flight. This online feature saves time and offers convenience to travelers.

Car rental

– For those needing a ride after their flight, car rental services are available. It's a hassle-free way to ensure ground transportation upon arrival.

Hotels

– They've teamed up with various accommodations to offer travelers a place to stay. This collaboration ensures that passengers have a range of lodging options.

Tour activities and packages

– Aside from flights, they also offer curated tour packages. These packages make exploring new places simple and organized.

Flight promos

– Periodically, special flight deals and discounts are available. This is great for those looking to save a bit on their travel expenses.

Web Agencies

– Partnering with web agencies, they provide tailored travel solutions. This ensures that passengers get the best deals and packages suited for their needs.
Work Culture
At this airline, there's a notable emphasis on teamwork and collaboration. With over 150 employees spread across 20 departments, the company's strength lies in its diversity and unified approach. The airline believes in bringing different skills together, resulting in a well-rounded and effective team.
However, like any company, challenges do arise. While most employees appreciate the sense of community and camaraderie, there are occasional concerns that need addressing. Overall, the work culture prioritizes growth, learning, and ensuring that all team members feel valued and heard.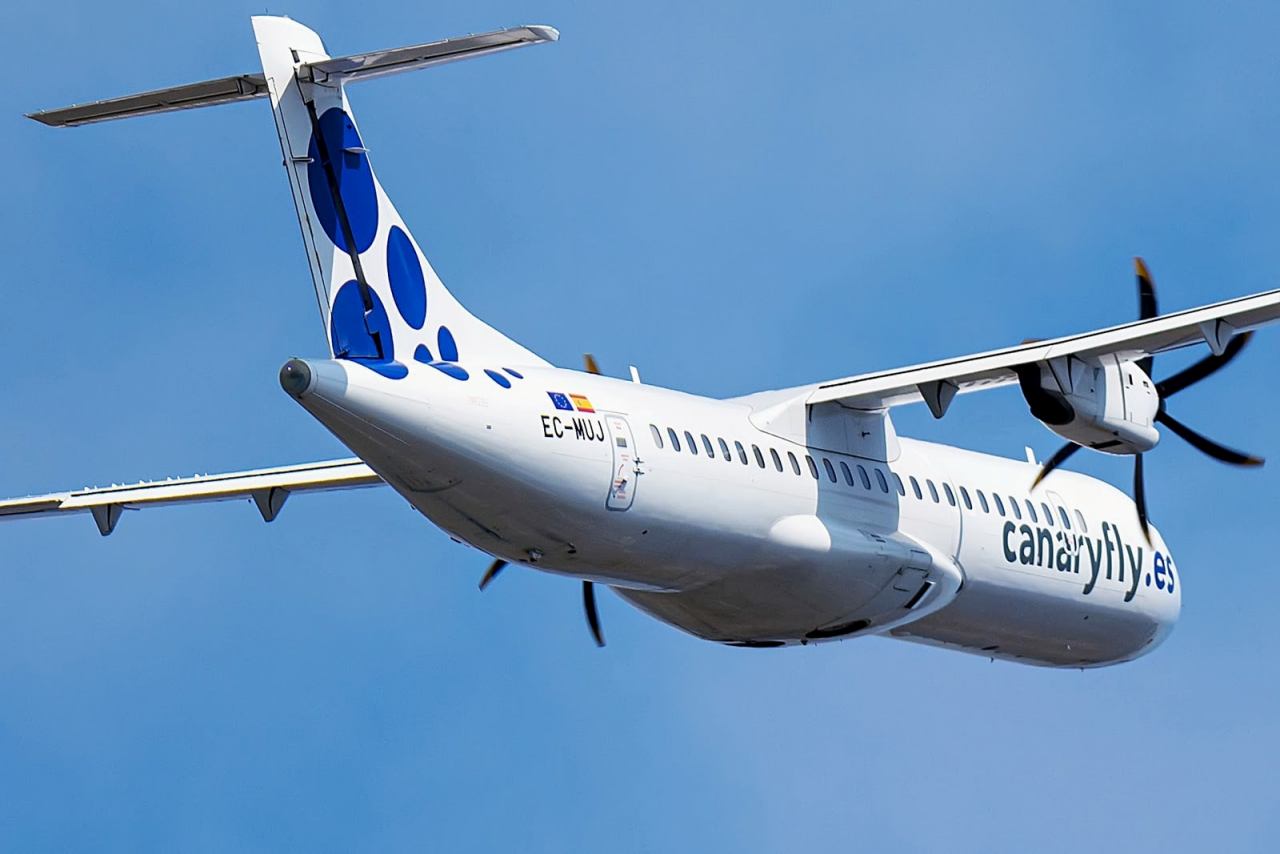 Benefits for Employees
Flight Discounts

– Employees receive significant reductions on flight tickets, making travel more affordable for them. These discounted flights are a way of thanking staff for their dedication and hard work.

Travel Perks

– Travel perks often include benefits like priority boarding or extra baggage allowances. These perks enhance the travel experience and offer added convenience for the employees.

Bonuses

– Bonuses are provided to recognize exceptional performance and commitment. These financial incentives motivate employees to consistently deliver their best.

Insurance

– The company offers comprehensive insurance coverage, ensuring the well-being and security of its workforce. This insurance is designed to support employees in unforeseen circumstances, giving them peace of mind.

Opportunity to Meet New Culture

– Interacting with diverse passengers offers employees a unique chance to learn about different cultures. This exposure not only broadens their world view but also enhances their communication skills.

Paid Leaves

– Paid leaves allow employees to take time off without financial worries. This ensures they can rest, recharge, and return to work with renewed enthusiasm and energy.
Also Read: Best Travel Benefits as a Flight Attendant
Video: TRIP REPORT | CANARYFLY ATR 72-500 (ECONOMY) | Tenerife North – Gran Canaria
This video provides an honest review of a journey aboard the airline's ATR 72-500 from Tenerife North to Gran Canaria. The reviewer meticulously documents their flight experience, capturing both the highs and lows of the journey. They showcase the aircraft's interior, seating arrangements, and in-flight services, giving viewers a comprehensive understanding of what to expect on this route. The video also highlights the scenic beauty visible during the flight, with breathtaking aerial shots of the Canary Islands. 
Summary
In this article, readers have been provided a glimpse into the company's facts and culture. It's evident that the airline has its strengths and areas of growth. While every company has its own set of challenges, it continues to offer its services to travelers. As with any organization, it's essential to research and understand the bigger picture. Hopefully, this overview has given you the clarity you were seeking about the airline.
Contact Information
Company Name: Canaryfly
Address: Gran Canaria Airport, Las Palmas de Gran Canaria, Spain
Telephone No.: 928 018 500
Website: https://www.canaryfly.es/
Facebook: https://www.facebook.com/canaryfly.airlines/
Instagram: https://www.instagram.com/canaryfly/
Twitter: https://twitter.com/Canaryfly