Binter Canarias is a notable airline primarily based in the Canary Islands, Spain. Built in 1988, it plays a crucial role in connecting the Canary Islands to each other and to various destinations outside the archipelago. With its main focus on regional flights, the airline has been instrumental in fostering connectivity and enhancing travel within the islands.
Also Read: Binter Cabin Crew Requirements and Qualifications
Over the years, it has expanded its reach, now serving not only the Canaries but also destinations in Africa, Portugal, and other parts of Spain. The airline's commitment to reliable service, combined with its strategic location, positions it as a key player in regional air transport. For residents and tourists alike, it is often the go-to choice for intra-island and nearby international travel.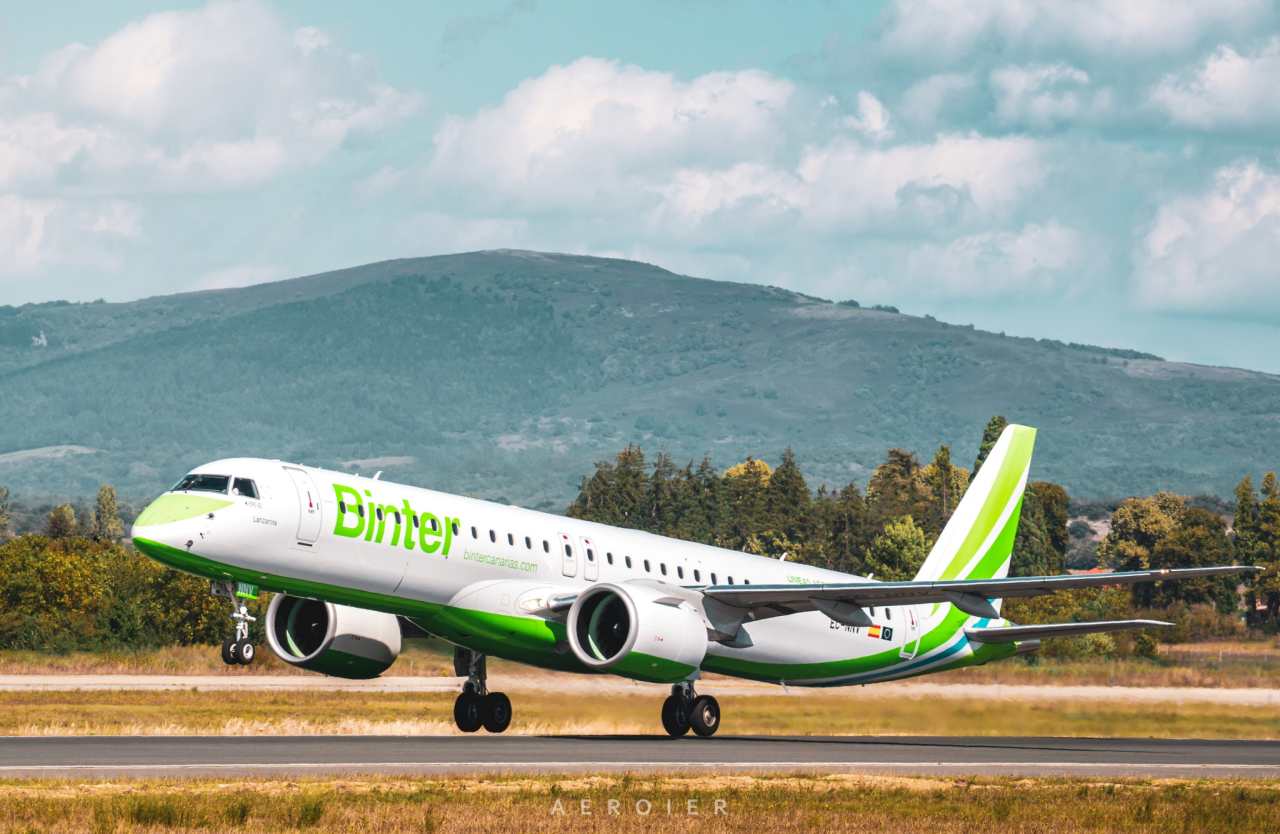 Quick Facts
Airline Name:

Binter Canarias

Airline IATA Code:

NT

 
Headquarters:

Telde, Gran Canaria, San Cristóbal de La Laguna, Spain

 
Founded:

1989

Number of Destinations:

20

Fleet Size:

32

Fleet Types:

ATR 72-500, ATR 72-600, Embraer E195-E2

Location Hubs/Bases:

Gran Canaria Airport (Gran Canaria), Tenerife North–Ciudad de La Laguna Airport (Tenerife)
Brief History Overview
Binter Canarias came into existence on 18 February 1988 and took to the skies for the first time on 26 March 1989. Originally, it was an offshoot of the well-known airline, Iberia. From its inception, Binter Canarias has held the unique position of being the sole airline to serve all eight Canary Island airports.
In addition to its primary focus on the Canaries, it expanded its horizons to several international destinations. The airline connects the Canaries to locations like Marrakech, Dakar, Aaiun in Africa, and European spots such as Madeira, Lisbon, Vigo, and Mallorca. It once experimented with routes to Bergamo and Paris, but those were eventually dropped. Currently, it also collaborates with Air Nostrum, leasing technical crew and aircrafts for routes to Lisbon and Cape Verde. Moreover, in Africa, it flies not only to Morocco's Marrakech and Casablanca but also to Laayoune in Western Sahara and offers charter services to places in Mauritania like Nouadibou and Nouakchott.
Products and Services
Flights

– The airline offers a range of flight options, connecting various destinations both within the Canary Islands and internationally. Travelers can rely on its consistent schedule to reach numerous locations. This service ensures a dependable way for passengers to travel both short and long distances.

Online booking & check-in

– Passengers can conveniently book their flights online without needing to visit an office. They can also use this online system to check-in, making their airport experience smoother. This digital feature simplifies the entire pre-flight process, saving travelers' time.

Car rental

– Alongside flight services, travelers have the option to rent a car at their destination. This offers the flexibility to explore places at their own pace. With a variety of vehicle choices available, it's easier for passengers to find a car that suits their needs.

Hotels

– To make trips more comfortable, the company provides hotel booking services. They partner with a variety of accommodations to cater to different traveler needs. By collaborating with trusted hotel chains, they ensure that passengers have quality stays.

Tour activities and packages

– Beyond just flights, they offer curated tour packages and activities. These are designed to give travelers memorable experiences at their chosen destinations. With an array of activities, passengers can immerse themselves in the local culture and attractions.

Flight promos

– Periodically, special flight deals and promotions are available. These offers make traveling more affordable and encourage passengers to explore new places. These promotions cater to both frequent fliers and those planning occasional trips, giving everyone a chance to save.
Work Culture
In the airline's working environment, there are several positive aspects that employees appreciate. Many staff members commend the airline for its excellent work-life balance, which is complemented by reasonable working hours. The on-site cafeteria is known for its healthy meal options, catering to those who prioritize wellness. Additionally, the professional team is not only skilled but also fosters a welcoming atmosphere, making the office environment pleasant and inviting. With a focus on continuous learning, employees have opportunities for personal growth. Frequent company events and the airline's evident growth prospects further amplify the optimistic outlook of the workplace.
Also Read: 3-Day Trip to Spain: Madrid, Toledo, and Segovia
However, like any organization, there are areas that need improvement. One primary concern among employees is the remuneration structure. The pay is often perceived as being lower than industry standards, and salary progression is notably slow. Moreover, the path to career advancement is often blurry, making it challenging for some to envision long-term growth within the company.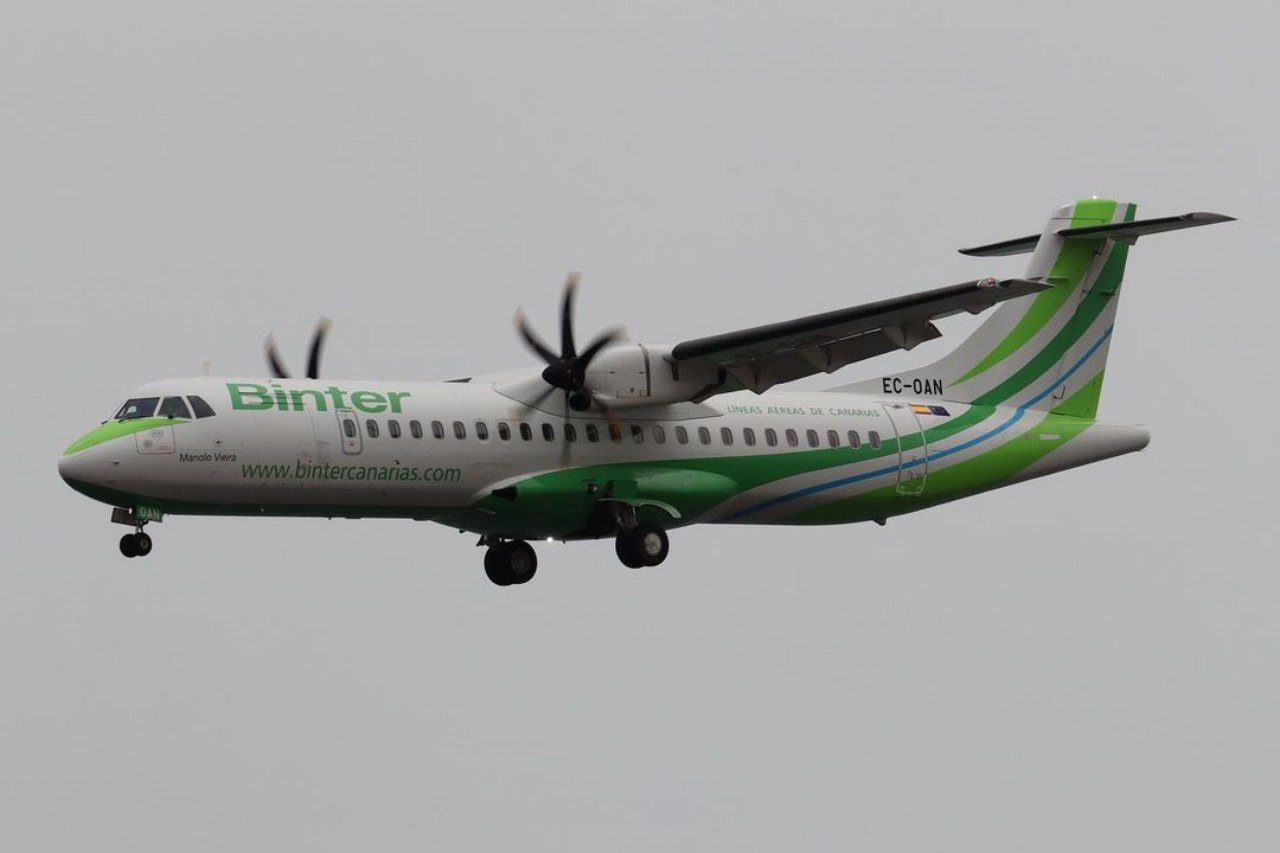 Benefits for Employees
Flight discounts

– Employees are given special rates when booking flights, making travel more affordable for them. This benefit ensures that staff can explore new destinations without breaking the bank.

Travel perks

– Apart from discounted flights, employees also enjoy additional benefits when traveling, such as priority boarding or extra baggage allowance. These perks make their travel experiences smoother and more enjoyable.

Bonuses

– As a token of appreciation for their hard work, employees can receive extra payments on top of their regular salary. These bonuses are typically given based on performance or during special occasions.

Insurance

– For added security, the company provides insurance coverage to its staff. This coverage helps protect employees and their families in case of unexpected events or health concerns.

Opportunity to meet new cultures

– Working for the airline provides employees with a unique chance to interact with diverse cultures, both through their colleagues and travel opportunities. This exposure broadens their horizons and enhances their understanding of the world.

Paid leaves

– When employees need a break or face personal commitments, they can avail of paid time off. This ensures that they can rest and rejuvenate without worrying about their income being affected.

Also Read: Best Travel Benefits as a Flight Attendant
Video: REVIEW | Binter Canarias | Tenerife North (TFN) – Gran Canaria (LPA) | ATR 72-600 | Economy
In this recent YouTube Review of the airline, the uploader provides an in-depth trip report detailing their journey between Tenerife North and Gran Canaria on Binter Canarias. Traveling on the ATR 72-600 aircraft in the economy class, the reviewer captures the entire flight experience from boarding to landing. Throughout the video, viewers are given a firsthand look into the seat comfort, in-flight services, and overall ambiance of the flight. As an honest review, the video aims to provide potential passengers with a transparent insight into what they can expect when flying with the company on this specific route. For those considering a trip on this airline, this video serves as an invaluable resource.
Summary
In wrapping up this overview, it's clear that this airline has a unique position in the aviation industry. With its diverse services and extensive route network, it plays a vital role in connecting destinations. While every company has its strengths and areas for improvement, it showcases a commitment to growth and enhancement. It's hoped that this article has provided readers with the insights they were seeking about the airline. As always, having informed knowledge aids in making better decisions, whether for travel or employment.
Contact Information
Company Name: Binter Canarias
Address: Aeropuerto Gran Canaria, Parcel 9 ZIMA
Telephone No.: 902 875 787
Website: https://www.bintercanarias.com/en
Facebook: http://www.facebook.com/bintercanarias
Instagram: https://www.instagram.com/binternt
Twitter: http://www.twitter.com/BinterCanarias