Air Nostrum has its roots in Valencia, Spain. The airline mainly operates regional flights within Spain. Partnering with Iberia, it functions under the brand "Iberia Regional" and is an affiliate of the Oneworld airline group. They fly to 51 different places, covering 91 routes, both within Spain and internationally. The major hubs for this airline are in Valencia, Barcelona, and Madrid, and they've started some operations for Brussels Airlines since late 2018.
Also Read: Air Nostrum Cabin Crew Requirements and Qualifications
The airline quickly became known for connecting smaller cities and towns to major Spanish airports. It has played a vital role in ensuring that even less-populated areas have access to convenient air travel within Spain and to neighboring countries.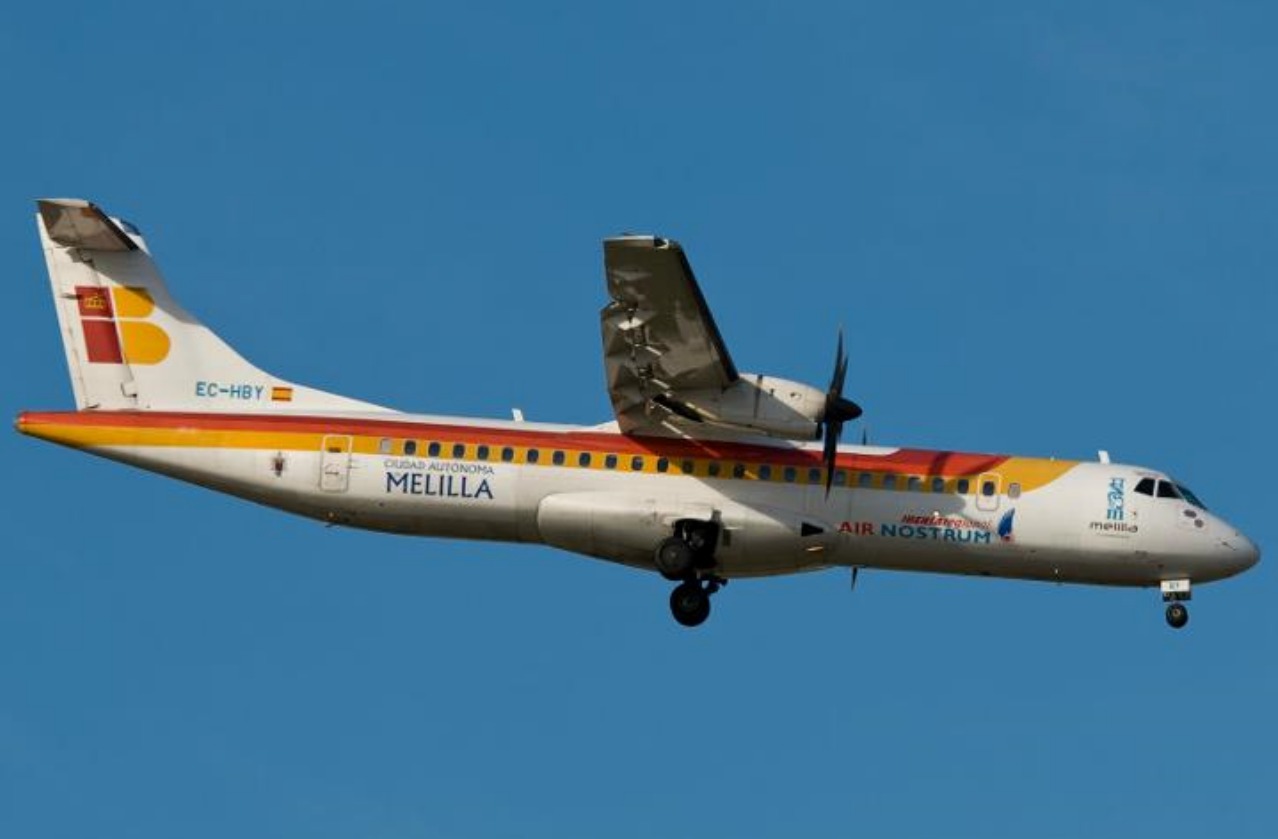 Quick Facts
Airline Name:

Air Nostrum

Airline IATA Code:

YW

Headquarters:

Valencia, Valencian Community, Spain

Founded:

May 1994

Number of Destinations:

58

Fleet Size:

39 

Fleet Types:

ATR 72-600, Bombardier CRJ200, Bombardier CRJ1000, Airlander 10

Location Hubs/Bases:

Josep Tarradellas Barcelona–El Prat Airport (Barcelona), Adolfo Suárez Madrid–Barajas Airport (Madrid), Valencia Airport (Valencia)
Brief History Overview
The airline began its journey in May 1994 and took to the skies for the first time in December of that year. At first, they provided full meals on all their flights. However, by 2008, they made changes. They removed the 'regional business class' and instead divided the cabin into business and economy classes. In this new system, economy passengers could buy snacks and drinks from a menu during their flight.
By 2012, challenges arose. On February 7, Air Nostrum announced plans to reduce their workforce, affecting 1,800 employees over two years. This decision came because of rising fuel costs and declining revenue. They predicted that 15 of their Bombardier CRJ200 planes would be grounded, and many routes would be cut. But in 2014, there was a positive change. On March 31, a group of business leaders from Valencia, including Carlos Bertomeu and owners of IVI, Antonio Pellicer and José Remohí, invested in the airline, bringing in an estimated 25 million euros.
Products and Services
Flights

– These are regularly scheduled air services that transport passengers from one destination to another. They operate on specific routes and have fixed timetables. Customers can book seats in advance for these flights.

Charter flights

– These are special flights that aren't on the regular schedule. Individuals, groups, or companies can book them for specific trips or events. They offer more flexibility than regular flights.

Aircraft leasing

– This service allows individuals or companies to rent an airplane for a certain period. It's useful for those who need a plane but don't want to buy one. It offers a temporary solution for air transport needs.

Maintenance services

– This refers to the upkeep and repair of airplanes. It ensures that each aircraft is safe to fly and operates efficiently. Regular maintenance also prolongs the life of the aircraft.

Online check-in

– This is a digital service that allows passengers to confirm their presence on a flight via the internet. By using it, passengers can avoid long lines at the airport. It provides convenience and saves time.
Work Culture
The airline offers its employees a work culture that emphasizes flexibility. Workers appreciate the scheduling, which includes many bank holidays. This provides them with more free time and the ability to manage personal commitments alongside work.
Also Read: How to Apply Air Nostrum Flight Attendant Hiring
However, there are challenges too. One major concern for the staff is the low pay. Additionally, when employees try to discuss their salaries, they find that there's little room for negotiation with the managers, which can be frustrating for some.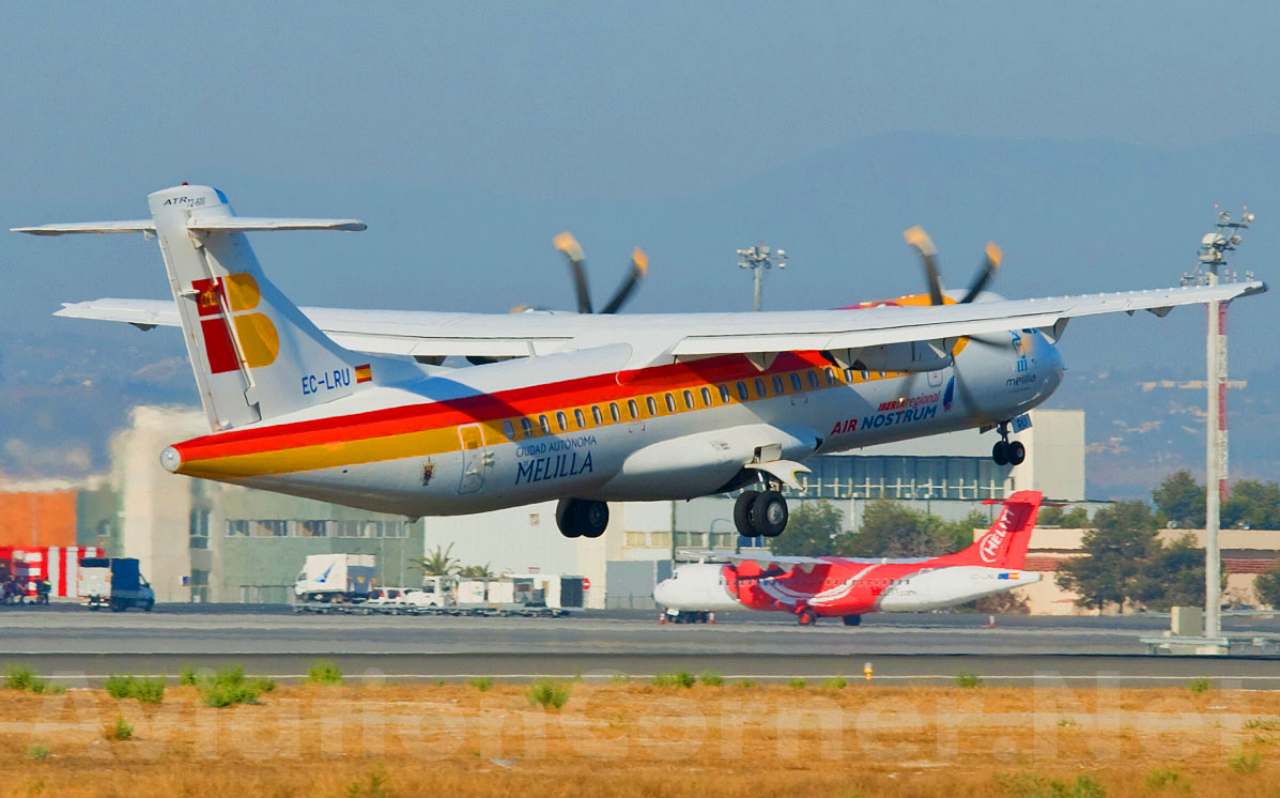 Benefits for Employees
Flight discounts

– Employees receive reduced prices on tickets, making it more affordable for them to travel. This benefit can be extended to their families, allowing them to explore new destinations together.

Travel perks

– Beyond flight discounts, staff often get additional benefits when traveling, like priority boarding or discounts at partner hotels. These extras make their journeys more enjoyable and stress-free.

Bonuses

– At certain times, like after a successful financial quarter or year, employees might receive extra money on top of their regular salaries. These bonuses are a way to reward hard work and dedication.

Insurance

– The company provides a safety net for its employees through insurance coverage. This might include health, dental, or even life insurance, offering protection and peace of mind.

Opportunity to meet new cultures

– Working for the airline means frequent interactions with people from all over the world. Employees get to learn about different cultures firsthand, broadening their horizons and understanding.

Paid leaves

– When employees take time off, whether for vacation, sickness, or personal reasons, they still receive their regular pay. This ensures they can rest and recharge without financial worries.
Also Read: 13 Tips on How To Become a Flight Attendant
Video: TRIP REPORT | IBERIA for Air Nostrum CRJ-1000 | Madrid to Frankfurt | Economy class
The video on YouTube offers an insightful trip report about the airline. In it, the creator documents their entire flight experience, from boarding to landing. Throughout the video, viewers get a firsthand look at the aircraft's interiors, amenities, and the service provided by the crew. The creator gives an honest review, highlighting both positive aspects and areas for improvement. It serves as a valuable resource for anyone considering flying with the company in the future.
Summary
In wrapping up, it stands as a noteworthy airline with a rich history and distinct work culture. Like any company, it has its strengths and areas for growth. Understanding both its operations and the experiences of its employees gives a comprehensive view of the airline. For those researching or considering a relationship with the company, be it as a passenger or employee, this overview aims to be informative. We hope that this information helps readers find what they are looking for.
Contact Information
Company Name: Air Nostrum
Address: Avda. Comarques del País Valencia, 2, 46930 Quart de Poblet (Valencia), Spain
Telephone No.: +34961368700
Website: http://www.airnostrum.es/
Facebook: https://www.facebook.com/AirNostrumCiudadDeMelilla/
Instagram: https://www.instagram.com/airnostrum/
Twitter: https://twitter.com/AirNostrumLAM