Air Europa is Spain's third-biggest airline, following Iberia and Vueling. Located in Llucmajor, Mallorca, Spain, its primary operations hub is at Adolfo Suárez Madrid–Barajas Airport. It also operates from Palma de Mallorca Airport and Tenerife North Airport. The airline services over 44 locations, covering Spain, Europe, both South and North America, the Caribbean, and parts of Africa like Morocco and Tunisia.
Also Read: Air Europa Cabin Crew Requirements and Qualifications
As a prominent player in the world of aviation, it has been taking passengers to their desired destinations with a commitment to quality service since its establishment. This airline, which has earned its reputation for providing reliable and comfortable flights, has become a preferred choice for travelers seeking a seamless journey.
In this article, we will delve into the history, services, and distinctive features of the airline.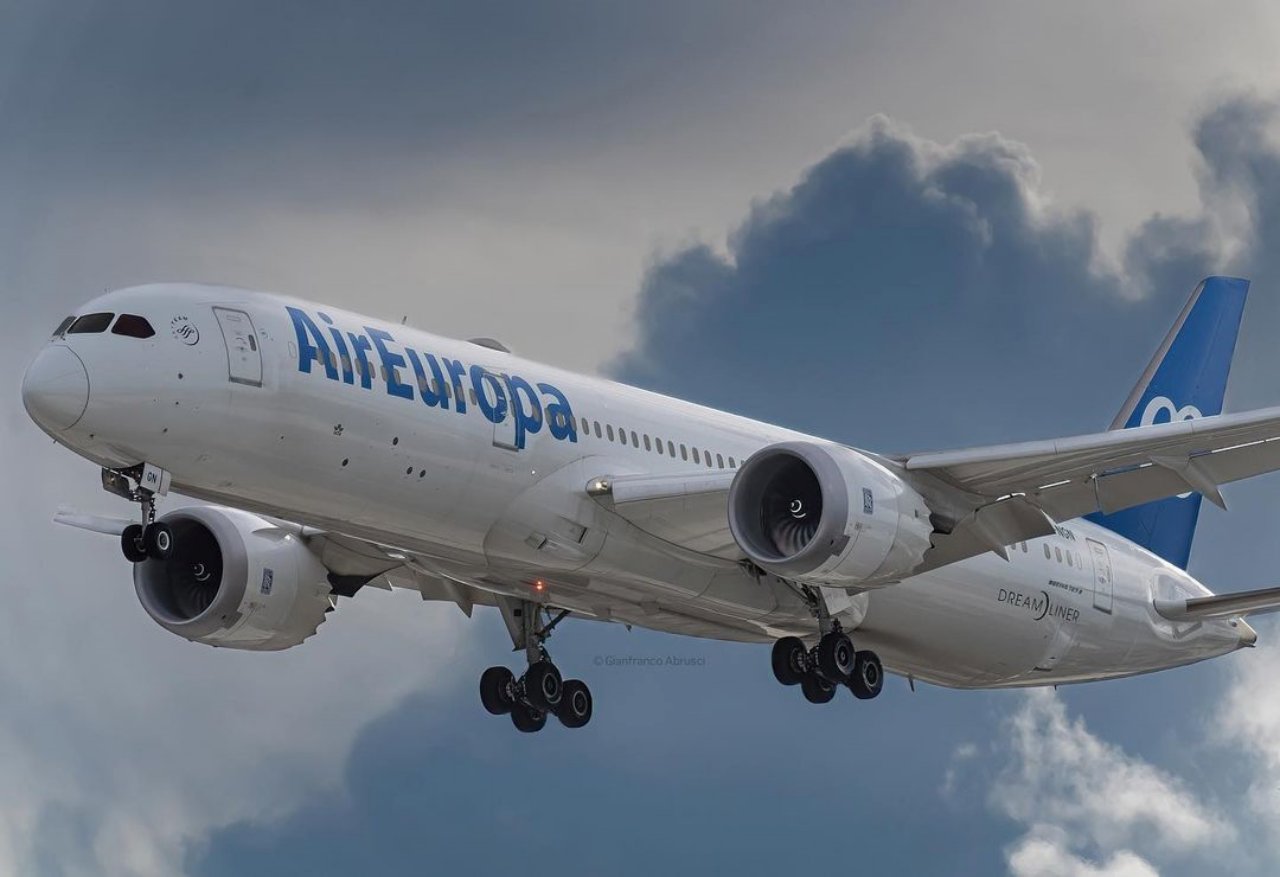 Quick Facts
Airline Name:

Air Europa

Airline IATA Code:

UX

 
Headquarters: Llucmajor, Mallorca, Spain
Founded:

1986

Number of Destinations:

44

Fleet Size:

39

Fleet Types:

Boeing 737-800, Boeing 737 MAX 8, Boeing 787-8

, Boeing 787-9

Location Hubs/Bases:

Adolfo Suárez Madrid–Barajas Airport (Madrid)
Brief History Overview
In 1986, the airline took its first flight, initially known as Air España SA, with majority ownership held by Spanish banks. Sporting a livery resembling Air Europe but bearing the Air Europa name, the airline's fleet was registered in Spain. Specializing in holiday charters from Mediterranean resorts and European cities, it operated Boeing 737-300s and Boeing 757s. Notably, it became the first Spanish private company to offer national scheduled flights alongside its charter services.
Following the closure of parent company ILG in 1991, it continued its operations profitably, expanding its fleet to include more Boeing 737s and 757s. In January 1998, the airline entered into a franchise agreement with Iberia, which was later dissolved. Today, it is under the ownership of Globalia Corporación Empresarial S.A.
In the late 1990s, the airline introduced Boeing 737-800 jets and unveiled a new livery. While initially slated to join the SkyTeam alliance by 2006, its membership was postponed until September 1, 2007. Additionally, it played a crucial role as the parent company for Air Dominicana, the Dominican Republic's flag carrier, until the latter declared bankruptcy on September 21, 2009.
Products and Services
Flights

– The airline offers a wide range of flights, connecting passengers to domestic and international destinations, ensuring convenient and accessible travel options.

Multi-city Flights

– Passengers can book multi-city itineraries, allowing them to explore multiple destinations in a single trip, making travel planning more flexible and efficient.

Online Booking & Check-in

– Travelers can easily book their tickets online and complete the check-in process, saving time and streamlining their journey.

AE Voucher

– The airline provides AE Vouchers, which passengers can use for future travel or as a thoughtful gift for their loved ones, adding flexibility and convenience to their travel plans.

Travel Insurance

– Passengers have the option to purchase travel insurance, providing peace of mind and financial protection against unexpected events during their journey.

Business Class

– For those seeking enhanced comfort and amenities, the airline offers a premium Business Class experience, featuring spacious seating, exclusive services, and priority boarding to make their travel more enjoyable and stress-free.
Work Culture
The airline's work culture is highlighted by several positive aspects. First and foremost, employees enjoy great benefits, including competitive compensation and comprehensive packages. Additionally, the airline offers a flexible schedule, accommodating the needs of its workforce and promoting work-life balance. The staff is known for its friendliness and collaborative approach, creating a supportive atmosphere that fosters teamwork and positivity.
On the downside, some employees find the need for frequent travel, especially for meetings, to be a drawback, which can lead to fatigue and time away from home. Additionally, during peak periods, employees may face long working hours, which can be demanding.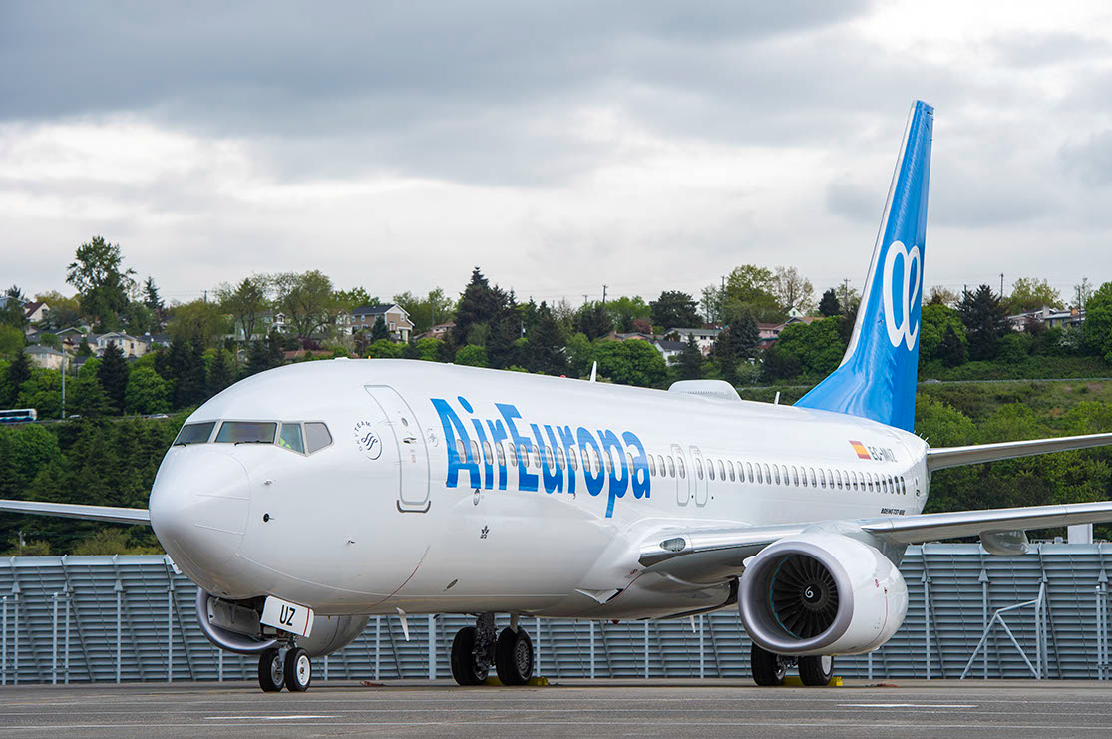 Benefits for Employees
Flight Discounts

– Employees enjoy exclusive flight discounts, making travel more accessible and affordable for them and their loved ones. 

Travel Perks

– Apart from flight discounts, employees also benefit from various travel perks such as access to special rates for accommodations, enhancing their travel experiences and adding convenience to their journeys.

Bonuses

– The airline offers performance-based bonuses, recognizing and rewarding employees for their hard work and dedication, contributing to job satisfaction and motivation.

Insurance

– Employees are provided with comprehensive insurance coverage, ensuring their well-being and financial security, giving them peace of mind.

Opportunity to Meet New Cultures

– Working for the airline offers employees the chance to interact with people from diverse backgrounds, fostering cultural awareness and enriching their experiences.

Paid Leaves

– The airline provides paid leave options, allowing employees to take time off for personal reasons or to relax and rejuvenate, promoting a healthy work-life balance.

Retirement Benefits

– Employees have access to retirement benefits, including savings plans and pension schemes, ensuring financial stability during their retirement years, and allowing them to plan for the future with confidence.
Also Read: How to Apply Air Europa Flight Attendant Jobs
Video: TRIPREPORT | Air Europa (ECONOMY) | Boeing 787-8 | Madrid – Bogotá
Throughout the video, the reviewer showcases the airline's unique features, making it an informative resource for those considering booking a flight. This honest portrayal allows viewers to assess the airline's strengths and areas for improvement, ultimately helping them make informed decisions for their travel plans. Whether it's the cabin amenities, onboard entertainment, or customer service, this video offers a genuine and unfiltered perspective on what passengers can expect when flying with the airline.
Summary
In conclusion, the insights into the company's facts and work culture aim to provide valuable information to potential employees and travelers. While some aspects of the work culture may have room for improvement, the airline's dedication to competitive benefits and commitment to enhancing the passenger experience stand out. With a focus on continuous growth and positive contributions to the aviation industry, it strives to meet the needs of both its employees and customers. We hope this information assists individuals in making informed choices regarding their career opportunities and travel plans with this airline.
Contact Information
Company Name: Air Europa
Address:  Llucmajor, Mallorca, Spain
Telephone No.: 911 401 501
Website: https://www.aireuropa.com/
Facebook: https://www.facebook.com/airEuropa
Instagram: https://www.instagram.com/aireuropa/
Twitter: https://twitter.com/aireuropa