French Bee is a budget-friendly, long-distance airline from France. It's headquartered at Paris Orly Airport. They fly to various global vacation spots using Airbus A350 planes. The main office is located in Belleville-sur-Vie, a part of Bellevigny in Vendée, France, within the Groupe Dubreuil building.
Also Read: How to Apply French Bee Flight Attendant Jobs
As a relatively young player in the airline industry, it took flight in 2016 with the aim of bringing affordable, long-haul travel options to passengers. It has quickly garnered attention for its commitment to offering economical yet comfortable journeys between various destinations, making it a popular choice for travelers looking to explore the world without breaking the bank.
In this article, we will delve into the history, services, and distinctive features that define the company's role in the aviation industry.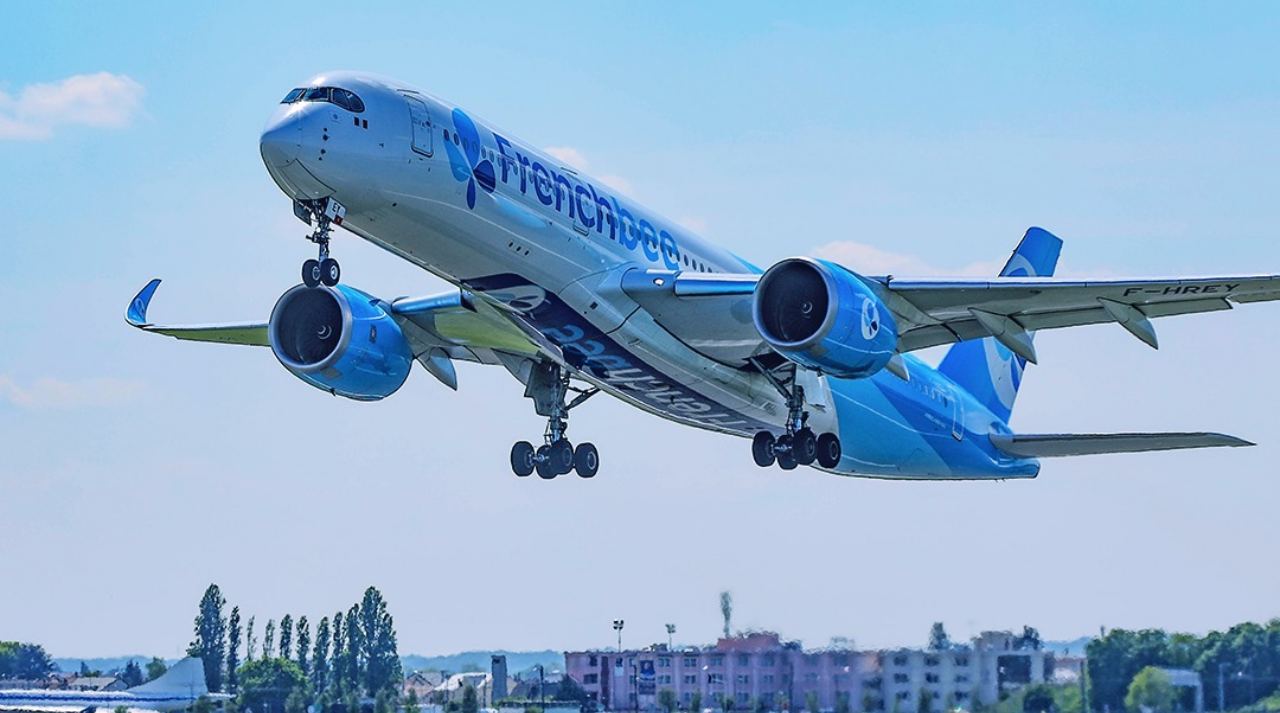 Quick Facts
Airline Name:

French Bee

Airline IATA Code:

BF

Headquarters:

Bellevigny, France

Founded:

March 2016 

Number of Destinations:

7

Fleet Size:

6

Fleet Types:

Airbus A350-900, Airbus A350-1000

Location Hubs/Bases:

Paris Orly Airport (Paris)
Brief History Overview
In 2014, Marc Rochet, a seasoned airline executive, and Jean-Paul Dubreuil, the chairman of Groupe Dubreuil, which oversees Air Caraïbes, began discussing ways to expand their aviation ventures. Originally, they considered buying Corsair International from TUI Group, but this plan fell through in March 2015. Instead, they decided to create a brand-new French airline.
In June 2015, Groupe Dubreuil unveiled a project codenamed "Sunline," which aimed to establish a new low-cost, long-haul airline based in France. This airline was officially introduced to the public in March 2016 under the name "French Blue." Their initial plans included launching flights from Paris to Punta Cana in September 2016, expanding to Réunion and Mauritius in the summer of 2017, and operating a fleet of two Airbus A330-300 and two Airbus A350-900s by March 2018. Additionally, they intended to hire 400 employees within the first two years of operation.
Products and Services
Flights

– The airline offers a wide range of flight options to various destinations, providing passengers with choices to suit their travel plans and preferences. With a focus on affordability and accessibility, they aim to make air travel accessible to all.

Multi-city Flights

– Passengers can easily book multi-city itineraries, allowing them to explore multiple destinations in a single trip, making travel planning flexible and convenient. This option is ideal for those who want to maximize their travel experiences.

Good Deal Cards

– The airline provides Good Deal Cards, which offer discounts and special promotions, allowing passengers to save on their travel expenses and enjoy affordable journeys. These cards are designed to make travel budget-friendly and accessible.

Rewards

– Passengers can earn rewards through a loyalty program, gaining benefits like discounts, upgrades, and exclusive offers, making travel with the airline even more rewarding. This program values and appreciates customer loyalty, enhancing the overall passenger experience.

Online Booking & Check-In

– Passengers can book their flights and complete the check-in process online, saving time and simplifying their travel experience with easy and efficient online services. This user-friendly online system ensures a seamless and hassle-free booking and check-in process.
Work Culture
The airline fosters a collaborative and customer-centric work culture where employees work together as a team to ensure passenger satisfaction. They prioritize open communication and dedication to provide affordable and accessible long-haul travel options.

Also Read: French Bee Cabin Crew Requirements
It values efficiency, innovation, and a commitment to making travel straightforward and enjoyable for both passengers and employees. This culture encourages teamwork, adaptability, and a focus on delivering exceptional service in the competitive airline industry.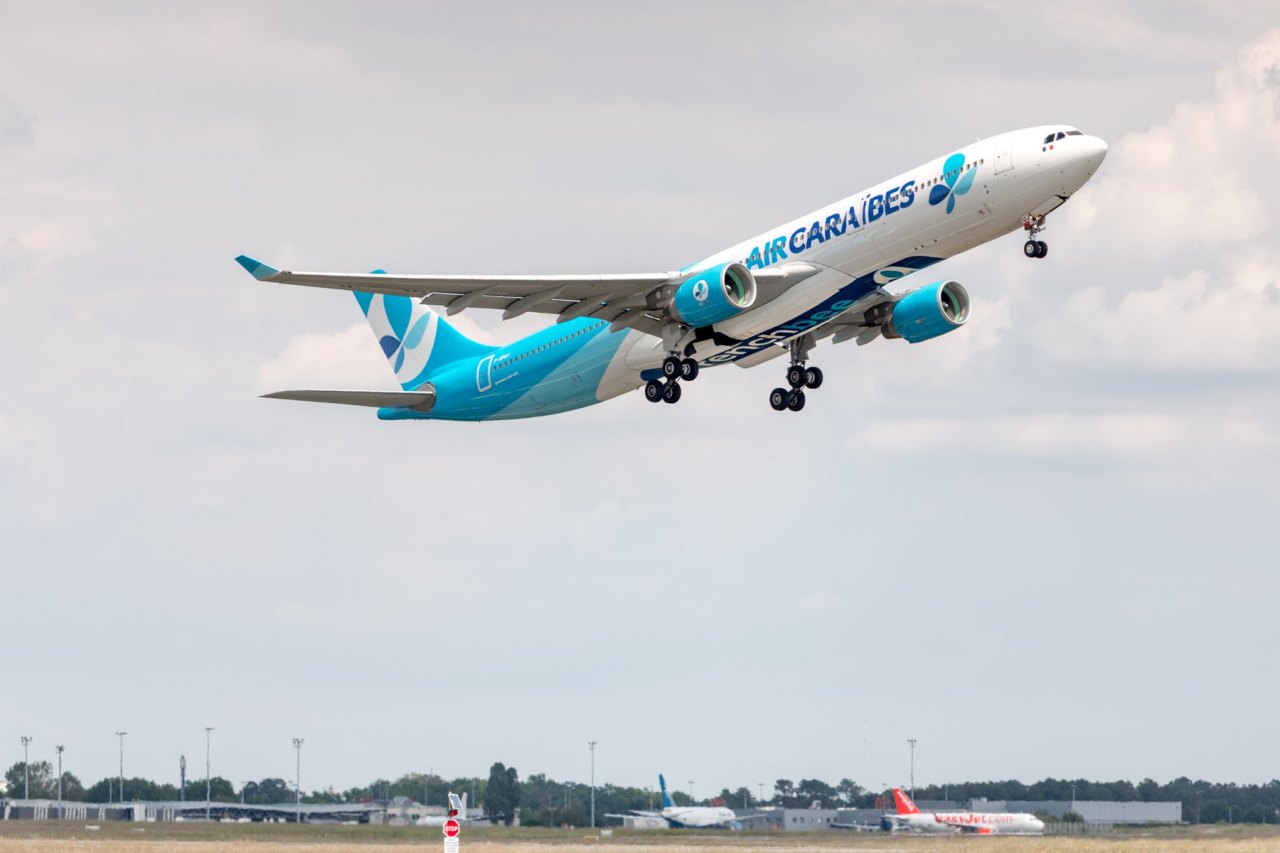 Benefits for Employees
Flight Discounts

– Employees have access to exclusive flight discounts, enabling them and their loved ones to travel economically, fostering a spirit of adventure.

Travel Perks

– Beyond flights, team members receive special travel privileges, including reduced rates on accommodations, elevating their travel experiences while maintaining budget-consciousness.

Performance Bonuse

s – The airline acknowledges dedication and exceptional performance with performance-based bonuses, motivating employees to excel and contribute to the company's growth.

Comprehensive Insurance

– The company offers comprehensive insurance coverage encompassing health and life insurance, ensuring the financial well-being and security of employees and their families.

Cultural Immersion

– By working alongside diverse colleagues and interacting with passengers from various backgrounds, employees have the unique opportunity to immerse themselves in different cultures, broadening their horizons both personally and professionally.

Paid Leave

– Valuing work-life balance, the airline provides paid leave days, allowing employees to rejuvenate, spend quality time with family and friends, or pursue personal interests, ultimately contributing to their overall well-being and mental health.
Also Read: Best Travel Benefits as a Flight Attendant
Video: FRENCH BEE A350 Premium Economy
In this video, the vlogger documents their entire flight experience, from check-in to landing, giving viewers a genuine look into what it's like to travel with this airline. This fair review serves as a valuable resource for potential passengers, offering insights into the overall journey, customer service, and in-flight amenities. Whether you're a frequent traveler or considering this airline for the first time, this video provides an authentic and trustworthy assessment of the passenger experience, helping you make informed decisions when planning your travels.
Summary
This article has provided essential insights into French Bee's company facts and work culture. It aims to provide readers with a clear understanding of what it offers, whether they are travelers seeking affordable long-haul flights or individuals exploring employment opportunities. We hope that this information provides you with the knowledge needed to make informed decisions. 
Contact Information
Company Name: French Bee
Address: Actipole 85 85170 Bellevigny Europe
Telephone No.: 1-833-376-7158
Website: https://www.frenchbee.com/
Facebook: https://www.facebook.com/flyfrenchbee/
Instagram: https://www.instagram.com/Flyfrenchbee/
Twitter: https://twitter.com/flyfrenchbee