Transavia, a well-established European airline, has been serving passengers since its inception in 1965. With a focus on providing affordable and accessible air travel options, it has become a popular choice for travelers seeking budget-friendly journeys across Europe. 
Also Read: How to Apply Transavia France Flight Attendant Hiring
Founded as a budget airline from the Netherlands, it's fully owned by KLM, which also means it's also part of the Air France–KLM group. The airline's main hub is at Amsterdam Airport Schiphol. But, they also operate from Rotterdam The Hague Airport and Eindhoven Airport. Plus, they have a French branch known as Transavia France.
This straightforward introduction sets the stage for an informative exploration of it, where simplicity, accessibility, and customer satisfaction take center stage.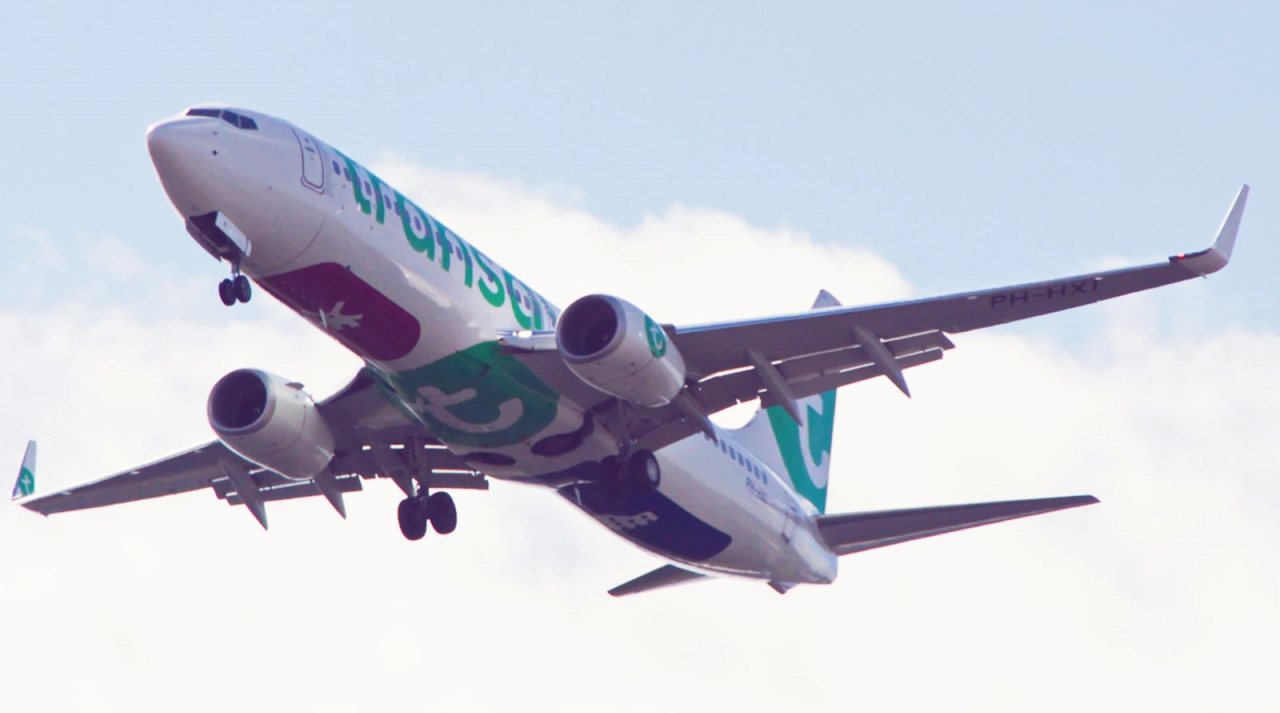 Quick Facts
Airline Name:

Transavia

Airline IATA Code:

HV

Headquarters:

Haarlemmermeer, Netherlands

Founded:

November 1966

Number of Destinations:

88

Fleet Size:

44

Fleet Types:

Airbus A320neo, Airbus A321neo, Boeing 737-700, Boeing 737-800

Location Hubs/Bases:

Amsterdam Airport Schiphol (Amsterdam), Eindhoven Airport (Eindhoven), Rotterdam The Hague Airport (Rotterdam)
Brief History Overview
In the spring of 1966, discussions began about starting a second charter airline in the Netherlands, following the footsteps of Martinair. American Chalmers Goodlin and Captain Pete Holmes played pivotal roles in these early talks. Goodlin had acquired the dormant Transavia Limburg, a small company with three DC-6 aircraft, based in Maastricht.
To operate from Amsterdam Airport and fly these DC-6s, they needed approval from the Dutch government. John Block, a former member of Martinair Holland management, took on the task of obtaining the necessary operating license. He succeeded, and in November 1966, the license was granted. Just two days later, the airline's maiden commercial flight took place – from Amsterdam to Naples and back. Captain Pete Holmes piloted the flight, which included the Dutch Ballet Orchestra and the Dutch Dance Theatre. This marked the beginning of Transavia Holland's journey in the aviation industry.
Products and Services
Flights – The airline offers a variety of routes, letting travelers pick what best fits their schedule and destination preferences. They emphasize both cost-effectiveness and ease, striving to bring flight opportunities to everyone.
Online Booking & Check-In – With the convenience of online platforms, travelers can swiftly reserve seats and check in using their personal devices. This efficient digital platform guarantees a smooth and straightforward preparation for the journey.
Parking Space

– The airline offers parking facilities at select airports, providing passengers with convenient and secure parking options for their vehicles while they travel. This service ensures the safety and convenience of passengers' vehicles during their journey.

Airport Transfer

– Passengers can arrange airport transfer services for seamless transportation to and from the airport, ensuring a stress-free start and end to their journey. Reliable transfer options are available to enhance the overall travel experience.

Hotels

– The airline partners with hotels to offer passengers a range of accommodation options, allowing travelers to book their stay alongside their flights for added convenience. This integrated approach simplifies travel planning, making it easier for passengers to arrange their entire trip.

Group Travel

– The airline caters to group travelers, offering special services and discounts for those traveling together, making group trips more accessible and enjoyable. Whether for family gatherings or corporate outings, this service ensures a smooth group travel experience.

City Trips

– Passengers can explore exciting city destinations with the airline's city trip packages, which include flights and accommodation, simplifying the planning process for urban getaways. These packages offer travelers a convenient way to experience vibrant cities and create memorable experiences.
Work Culture
The airline fosters a culture of teamwork where collaboration and communication are key. Employees work closely together to ensure passenger satisfaction and safety.
Also Read: Best Travel Benefits as a Flight Attendant
The airline values dedication and a strong work ethic among its staff, imprinting a sense of pride in delivering affordable and accessible air travel. Its work culture revolves around efficiency, customer focus, and a commitment to making travel straightforward and enjoyable for passengers.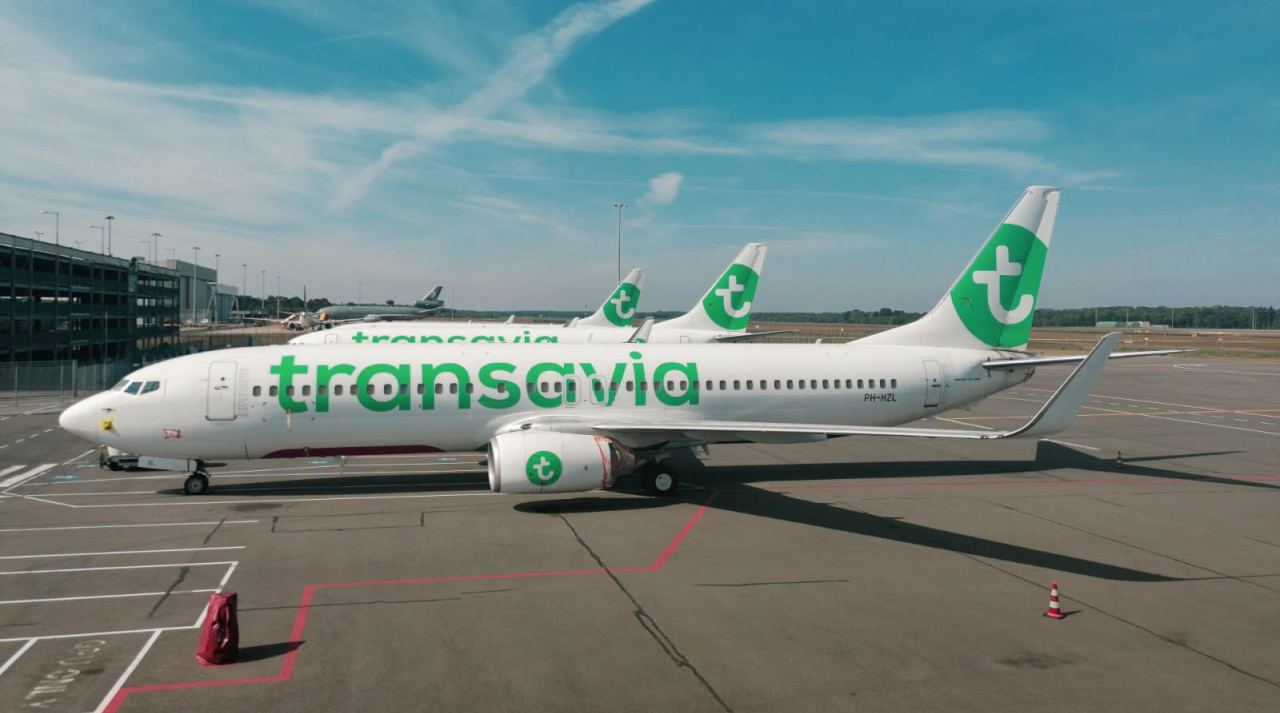 Benefits for Employees
Flight Savings – Staff can access either free or reduced-rate flights, letting them and their loved ones journey more cost-effectively, sparking curiosity and wanderlust.
Travel Benefits – Beyond just flights, team members get additional travel advantages, like discounted accommodations, making their trips more enjoyable while staying budget-conscious.
Incentives – Performance-driven rewards are given to recognize employees' dedication.
Coverage Plans – All-encompassing insurance options, spanning medical and life assurance, offer employees and their families a sense of financial stability and tranquility.
Cultural Exchange – Interacting with a varied mix of coworkers and travelers gives staff a unique opportunity to understand and value diverse cultural backgrounds, enhancing both their work and life experiences.
Vacation Days – The organization emphasizes the importance of downtime, providing paid days off to recharge, bond with loved ones, or delve into hobbies, ensuring a happy and healthy workforce.
Also Read: Transavia Airlines Flight Attendant Requirements
Video: Flying on Transavia? Watch this! AMS to TFS (Tenerife)
In this video, the content creator meticulously documents their flight experience, from check-in to landing, offering valuable insights into what it's truly like to travel with this airline. This unbiased review serves as a valuable resource for potential passengers, offering a genuine glimpse into the entire journey. 
Summary
This piece aims to empower readers with a clear understanding of what the airline has to offer. While certain aspects of its work culture may have faced challenges, it is our hope that this information equips you with the knowledge needed to make informed decisions that align with objectives. Whether you choose to fly with this company or explore other options, this knowledge serves as a valuable resource on your journey. We wish you luck in finding your chosen airline! 
Contact Information
Company Name: Transvia
Address: Transavia Holland headquarters · Piet Guilonardweg 15, gebouw TransPort
Telephone No.: 09 72 72 00 32
Website: https://www.transavia.com/
Facebook: https://www.facebook.com/transavia/
Instagram: https://www.instagram.com/transavia/
Twitter: NA