Wamos Air, previously known as Pullmantur Air, stands out as a charter airline with its roots in Spain. Headquartered in Madrid, this airline primarily focuses on providing leisure charter flights to various destinations. Its main operations hub is located at the Adolfo Suárez Madrid–Barajas Airport.
Also Read: Wamos Air Cabin Crew Requirements and Qualifications
In addition to its own flights, it also lends its fleet to serve other entities. This flexibility and adaptability in its services make it a unique player in the airline industry. As we dive into the details, you'll get a clearer picture of what it offers and its significance in the aviation world.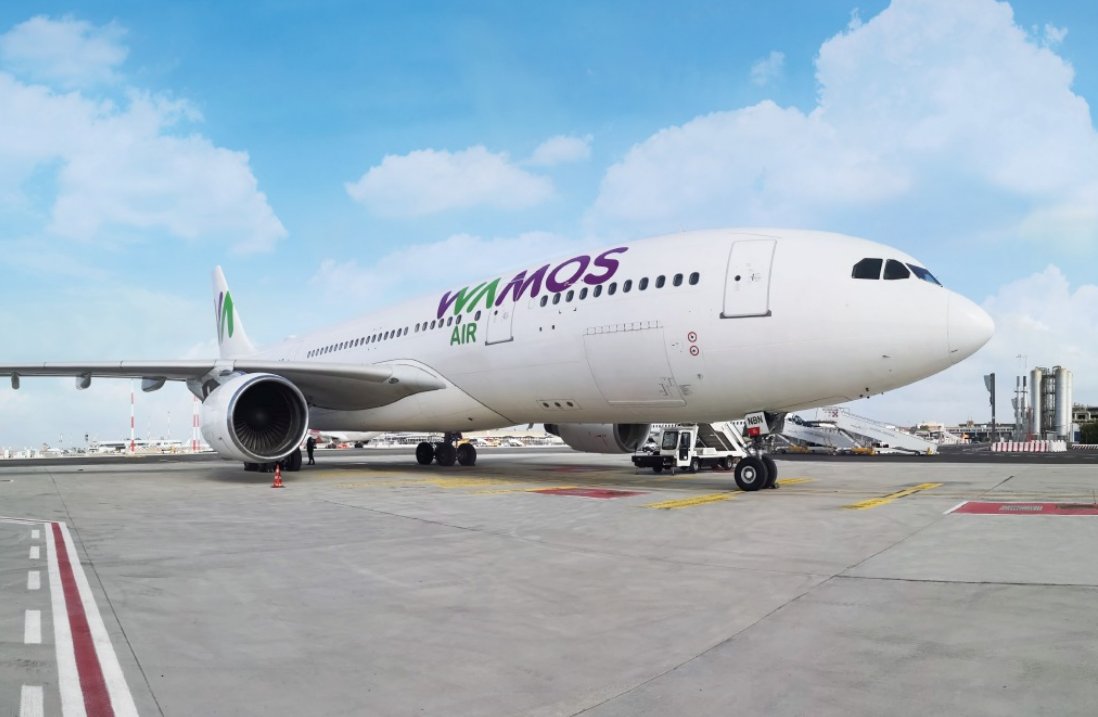 Quick Facts
Airline Name:

Wamos Air 

Airline IATA Code:

EB

Headquarters:

Piovera, Madrid, Spain

Founded:

June 2003

Number of Destinations:

12

Fleet Size:

10

Fleet Types:

Airbus A330-200, Airbus A330-300

Location Hubs/Bases:

Adolfo Suárez Madrid–Barajas Airport (Madrid)
Brief History Overview
Back in 2014, the main owner, Royal Caribbean Group, decided to sell a big chunk (81%) of Pullmantur Air to an investor named Springwater Capital. This big change also brought a new name to the airline, which became known as Wamos Air.
Come 2022, it decided to change its direction. They announced they would stop their regular flight services and would focus only on charter services for both passengers and cargo. They used to fly to some places in the Caribbean, but these routes were given to another airline, Iberojet. Between November 2022 and October 2023, it took on a special task. They flew daily from Auckland to Perth, using their planes and staff, but they did it for another airline, Air New Zealand.
Products and Services
Wet lease

– Wet lease services provide customers with a complete package that includes both the airplane and the necessary crew. This option covers everything needed for a flight, like fuel, insurance, and maintenance.

Damp lease

– Damp lease offers a similar deal but leaves out some parts of the crew, typically the cabin staff. This lets customers use their own attendants while still getting the other essentials like the pilot and plane.

Charters

– Charter services allow customers to rent an entire airplane for special trips. It's like hiring a personal bus, but in the sky, giving people the flexibility to choose their destination and schedule.
Work Culture
Here, employees appreciate the flexibility they receive concerning their work timings and schedules. This adaptability allows them to balance their personal and professional lives effectively. However, some believe that certain operational processes could be enhanced to make the workflow smoother and more efficient.
Also Read: How to Become a Flight Attendant in Spain
In terms of compensation, the staff values the competitive salaries offered and enjoys the company of their colleagues. The variety in destinations adds excitement to their roles. On the downside, one of the main concerns is the duration of the contracts. They tend to be on the shorter side, which means that employees sometimes face a waiting period before they can rejoin the team, adding a bit of uncertainty to their job security.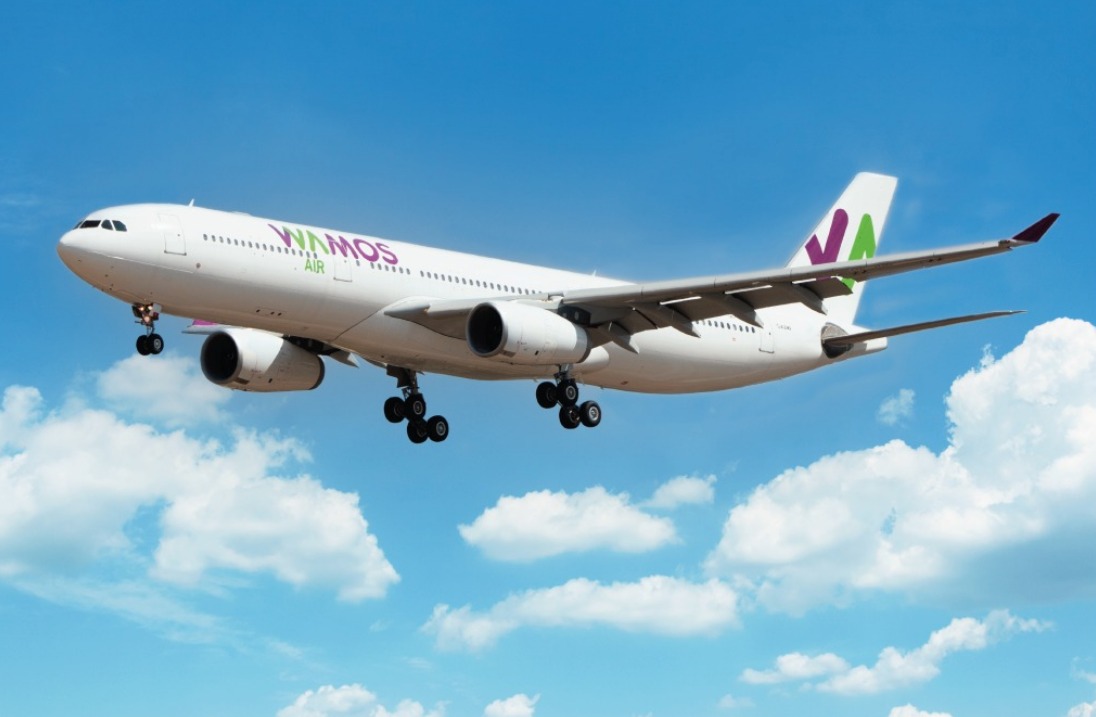 Benefits for Employees
Flight Discounts

– Employees have access to reduced ticket prices, making travel more affordable for them. This benefit helps them explore new places without a hefty price tag. It encourages staff to experience the destinations they often work with.

Bonus and Allowances

– On top of their regular pay, staff can earn extra through bonuses. These allowances are given for exceptional performance or during special occasions. They're a way to recognize and reward hard work.

Travel Perks

– Beyond just flight discounts, employees often receive additional travel benefits. This can include hotel discounts or deals on tourist attractions. These perks make their personal trips more enjoyable and cost-effective.

Medical Insurance

– The well-being of employees is a priority. They receive medical coverage, ensuring they have access to healthcare when needed. This benefit gives peace of mind, knowing medical expenses are covered.

Other Insurance Coverage

– Beyond just health, employees have insurance policies that cover other aspects of life. This could range from accident coverage to life insurance, providing an added layer of security. It's all about ensuring employees feel safe and protected.

Paid Sick Leave and Vacation Leave

– When employees are unwell or need a break, they can take time off with pay. This ensures they can recover or relax without financial worries. Everyone deserves time to recharge, and this benefit guarantees it.
Also Read: Best Travel Benefits as a Flight Attendant
Video: ANCIENT BUSINESS CLASS on Norwegian Airlines by Wamos Air – Premium Economy Airbus A330 – JFK to LGW
Here, the vlogger documents his journey from New York to London, flying on an Airbus A330. Interestingly, this aircraft was wetleased from Wamos Air for Norwegian Airlines, as they usually use a Boeing 787-9 Dreamliner for this route. Due to mechanical problems with the Dreamliner's Rolls Royce engines, the airline had to resort to using the older Airbus model while they waited for spare parts. Additionally, the video gives viewers a look at the Alitalia Lounge at JFK, which, according to the vlogger, leaves much to be desired. 
Summary
It's obvious that this airline has a unique history and a distinct work environment. Both pros and cons are part of the fabric that shapes the company. Those considering joining the team or availing their services will find this information invaluable. Decisions are easier when backed by knowledge. We hope that this article provides the clarity you seek in your quest for information about the company. 
Contact Information
Company Name: Wamos Air
Address: Calle Mahonia N2 Madrid, 28043 Spain
Telephone No.: (+34) 91 418 8760
Website: https://wamosair.com/
Facebook: https://www.facebook.com/wamosair/
Instagram: https://www.instagram.com/wamosair/
Twitter: https://twitter.com/wamosair