AlbaStar is a well-known airline based in Palma de Mallorca, Spain. Founded in 2010, it has quickly established itself in the aviation sector, focusing primarily on charter flights that serve holiday destinations. The airline's primary goal is to ensure passengers have a reliable means of reaching some of the most popular vacation spots.
Also Read: Albastar Cabin Crew Requirements and Qualifications
Over its years of operation, it has grown and evolved, adapting to the needs of the traveling public. Its commitment to customer service, punctuality, and safety has earned it a positive reputation among travelers. For many seeking a direct route to their holiday retreats, it is a top choice.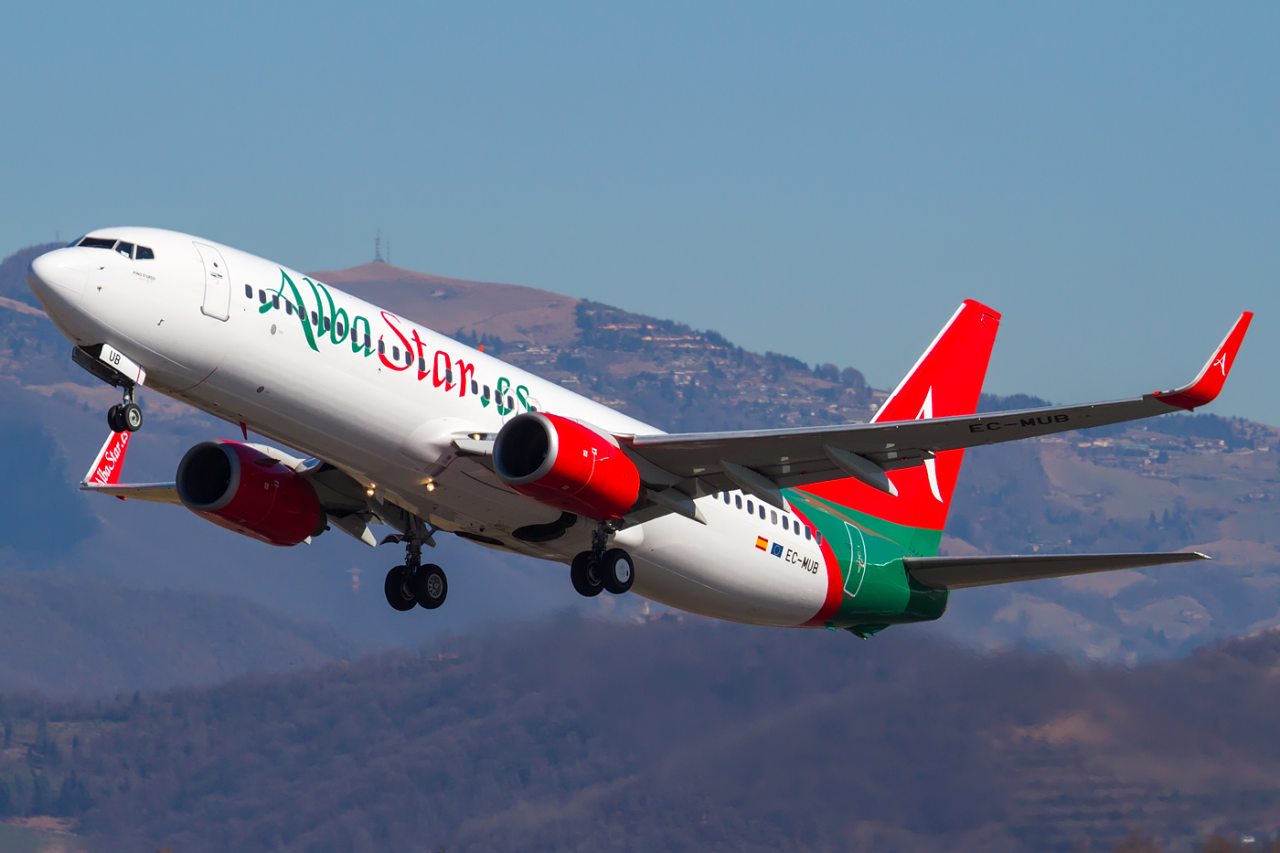 Quick Facts
Airline Name:

AlbaStar

Airline IATA Code:

AP

Headquarters:

Palma de Mallorca, Balearic Islands, Spain

Founded:

November 2009

Number of Destinations:

12

Fleet Size:

5

Fleet Types:

Boeing 737-800

Location Hubs/Bases:

Milan Malpensa Airport (Milan), Orio al Serio International Airport (Orio), Palma de Mallorca Airport (Mallorca), Trapani–Birgi Airport (Sicily)
Brief History Overview
The airline came to life in 2009, thanks to the initiative of entrepreneurs from Italy and the UK. By 2010, they secured their Air Operator Certificate, which allowed them to begin their charter operations for various tour groups. Their first plane, a Boeing 737-400, was named "Pino D'Urso" in honor of one of the founders.
A few years later, in 2014, they established a base at Milan Malpensa Airport, further expanding their operations. Then, in 2019, it reached two significant milestones. They earned the IOSA certification, a testament to their operational safety standards, and became a part of the International Air Transport Association.
Products and Services
Flights

– The airline offers regular air services, transporting passengers to various destinations. Their primary focus is on holiday spots, making getaways convenient for travelers.

Traveling with family

– They provide special accommodations for those flying with family members. This ensures a comfortable and stress-free journey for both adults and children.

Special assistance

– For passengers who need extra help, the airline offers tailored services. This could be for those with mobility challenges, the elderly, or anyone needing additional care during their journey.

Tour operators

– The airline collaborates with tour groups to provide specialized travel packages. This collaboration ensures that travelers have a seamless holiday experience, combining flights with other vacation essentials.

Incentives

– They occasionally run promotions or offers, encouraging more people to choose their services. These incentives can range from discounted fares to added onboard amenities.

Rewards

– Loyal passengers can benefit from a reward system. By frequently choosing their services, travelers can earn points or benefits for future journeys.

Online booking & check-in

– Travelers can reserve their seats and confirm their flights via the internet. This digital feature saves time, allowing passengers to avoid long queues at the airport.
Work Culture
At the airline, employees work within a structured and organized environment. Being a part of a large company, workers benefit from well-defined roles across diverse sectors. This structure ensures clarity in tasks and responsibilities, promoting efficient teamwork and cooperation.
Also Read: 3-Day Trip to Spain: Madrid, Toledo, and Segovia
However, there are areas where the company could improve. Many employees have expressed concerns about receiving lower salaries compared to industry standards. Furthermore, limited opportunities for career advancement can be a source of frustration for some. Despite these challenges, the airline's large structure and diverse sectors offer unique experiences for its workforce.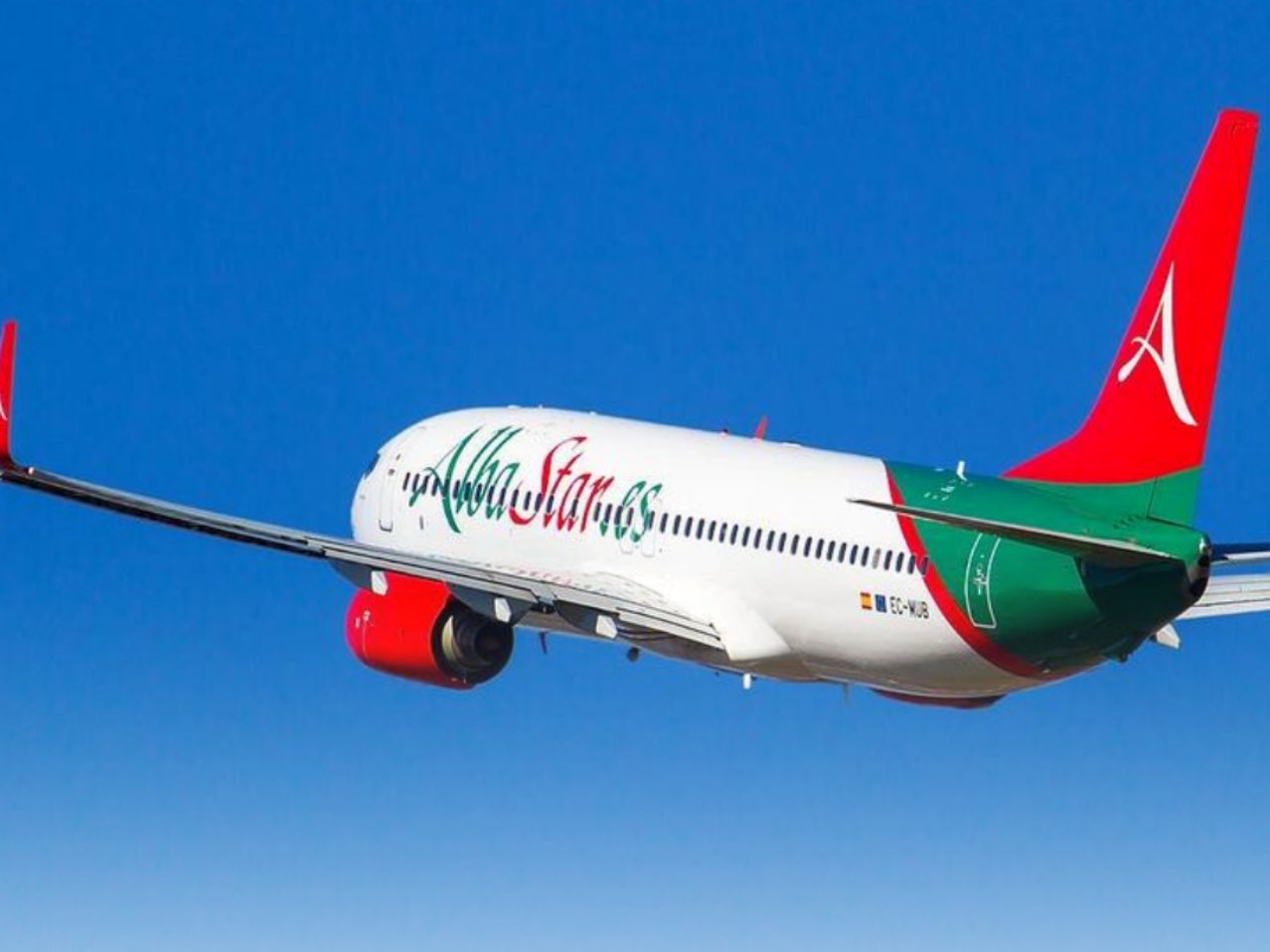 Benefits for Employees
Flight discounts

– Employees enjoy the perk of getting tickets at a reduced rate. This allows them and sometimes their families to travel more affordably.

Travel perks

– Besides cheaper tickets, staff also receive other travel-related benefits. This might include priority boarding or even discounts at partnered accommodations.

Bonuses

– On top of their regular pay, workers might receive extra money, especially after achieving certain milestones or during high-performing periods. This additional compensation serves as a token of appreciation for their hard work.

Insurance

– Employees are provided with coverage that might include health, dental, or even vision benefits. This coverage ensures they and their families are protected against unforeseen events.

Opportunity to meet new cultures

– Working in the airline industry exposes employees to diverse groups of people. This cultural exposure is educational and enriching, enhancing their personal and professional growth.

Paid vacation and sick leave

– When employees need time off, either for rest or due to illness, they can take it without worrying about their income. Their salaries continue even when they're not at work, ensuring peace of mind during breaks.
Also Read: Best Travel Benefits as a Flight Attendant
Video: FLIGHT REPORT | ALBASTAR | Boeing B737-800 | Brindisi Papola Casale – Trapani Birgi
This YouTube video showcases a detailed trip report on AlbaStar. In the footage, the creator captures their entire flight journey, from boarding the aircraft to the moment they land. The video gives viewers an authentic glimpse into the cabin, service quality, and overall flight experience. He provides an honest review, mentioning both the highlights and any shortcomings they encountered. For anyone curious about flying with the airline, this video offers a firsthand account of what to expect.
Summary
This company has made its mark in the aviation industry with a unique blend of services and work culture. Over the years, the airline has grown, adapted, and strived to cater to the needs of both passengers and employees. While every company has its strengths and challenges, understanding them offers a clearer perspective. Whether considering it for travel or employment, this overview aims to provide clarity. We hope that this information aids readers in their quest for knowledge.
Contact Information
Company Name: AlbaStar
Address: Av. Conde de Sallent, 23-5A 07003. Palma de Mallorca, Spain
Telephone No.: 971575072
Website: https://albastar.es/en/
Facebook: https://www.facebook.com/AlbaStarSA/
Instagram: https://www.instagram.com/albastar.airline/
Twitter: NA