If you are thinking of becoming a flight attendant for Endeavor Air, there are certain requirements you must meet. You must be at least 21 years old and have a high school diploma or GED. You must be able to pass a background check and drug test. You also must be willing to work flexible hours, including weekends and holidays. If you meet all of these requirements, you are eligible to apply for the position of flight attendant with Endeavor Air.
Endeavor Air is a small yet, well-established airline in the United States that operates under Delta Air Lines. The airline started in 1985 as Express Airlines and was renamed Pinnacle Airlines in 2002. Endeavor believes that each of its flight attendants in this airline is the face of the airline.
Also Read: How to Answer: Why Should We Hire You?
If you want to become the face of this airline, you need to know that the goal is not just to be presentable, but to provide safe, consistent, and customer-focused service to the millions of visitors on board. Endeavor flight attendants exhibit integrity and service excellence to assure client satisfaction and the creation of memorable moments for every customer, every day, on every flight.
Endeavor Air cabin crew members are more than just having a great smile and a polished uniform. These professionals are multi-tasking champions of safety that ensure a safe and pleasant travel flight for all its customers. Take note of the requirements needed for the job.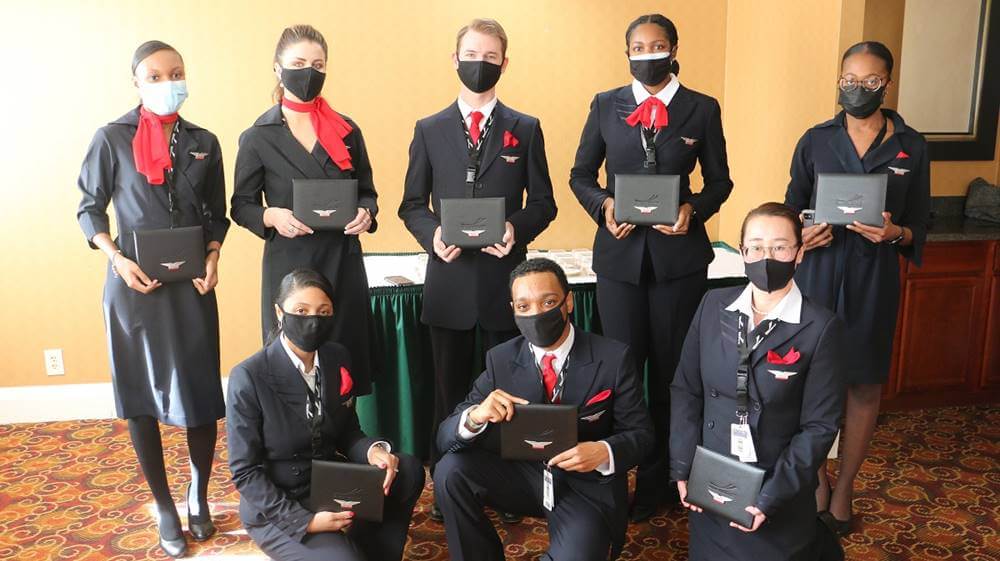 List of Requirements and Qualifications to become an Endeavor Air Flight Attendant
Meet the minimum age requirement of 21 years old.

GED, high school diploma, or equivalent A BA/BS college degree or a mix of education and related experience is preferred.

Fluency in speaking, reading, writing, and understanding English.

Can legally work in the United States

You must have a valid passport and comparable travel documentation.

Capability to report to work within 2 hours at your allocated base.

At least one year of customer service experience is required.

Work a flexible schedule, including nights, weekends, and holidays as needed.

Successful completion of a thorough background investigation, which included a government-mandated fingerprint-based criminal history records check and a Department of Transportation (DOT) pre-employment drug screen.

Give outstanding customer service skills and abilities.

Personal etiquette, professional conduct, and personal appearance must be maintained at a high level.

Capability to adhere to the airline's Professional Appearance Guidelines when in uniform, including concealing visible tattoos (other than on hands or fingers) with makeup or the uniform.

Ability to serve alcoholic beverages and different kinds of meals.

It is necessary to be familiar with mobile handheld devices.

Working ability to work nights, weekends, and holidays as needed.

Capability to complete 4 weeks of Flight Attendant Initial Training, including successful completion of Operating Experience (On-the-job training).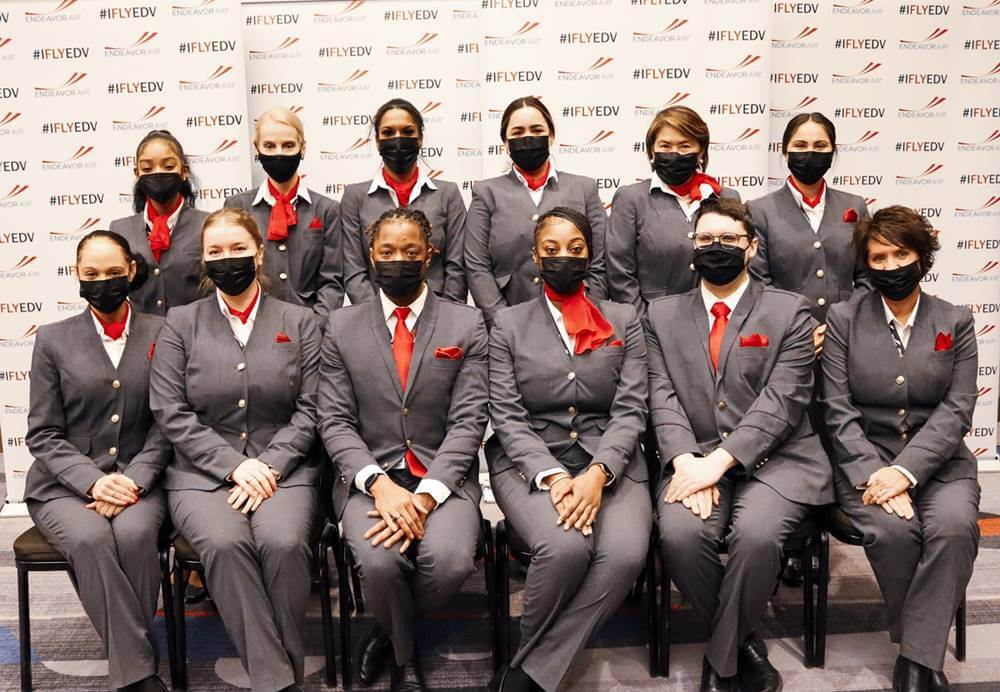 Application Process
Here is an overview of the application process to become a cabin crew member of Endeavor Airlines:
Step 1: Interested candidates should go to the Endeavor Air Careers Websites. You can go here: https://www.endeavorair.com/content/endeavor-air/en_us/careers/flight-attendants.html
Then select the Endeavor Air Careers option. Choose the Endeavor Air Flight Attendant Jobs Profile option.
Step 2: Complete the Endeavor Air Flight Attendant Application. Wait a few seconds after clicking the submit button. Take a printout for future reference.
Step 3: Look for possible vacancies and search for the job you want to apply for. Most of the time, airlines post open positions on the careers page.
Step 4: Review all of the required information and then click Apply Now.
Step 5: Read all the directions and requirements carefully. At this point, you will be required to submit personal information as well as your CV.
Step 6: Wait until the company contacts you for an interview. They may reach you through call, text, or email. Be patient and alert as soon as you received a notification. 
Step 7: Prepare for the interview and show up presentably on the given date.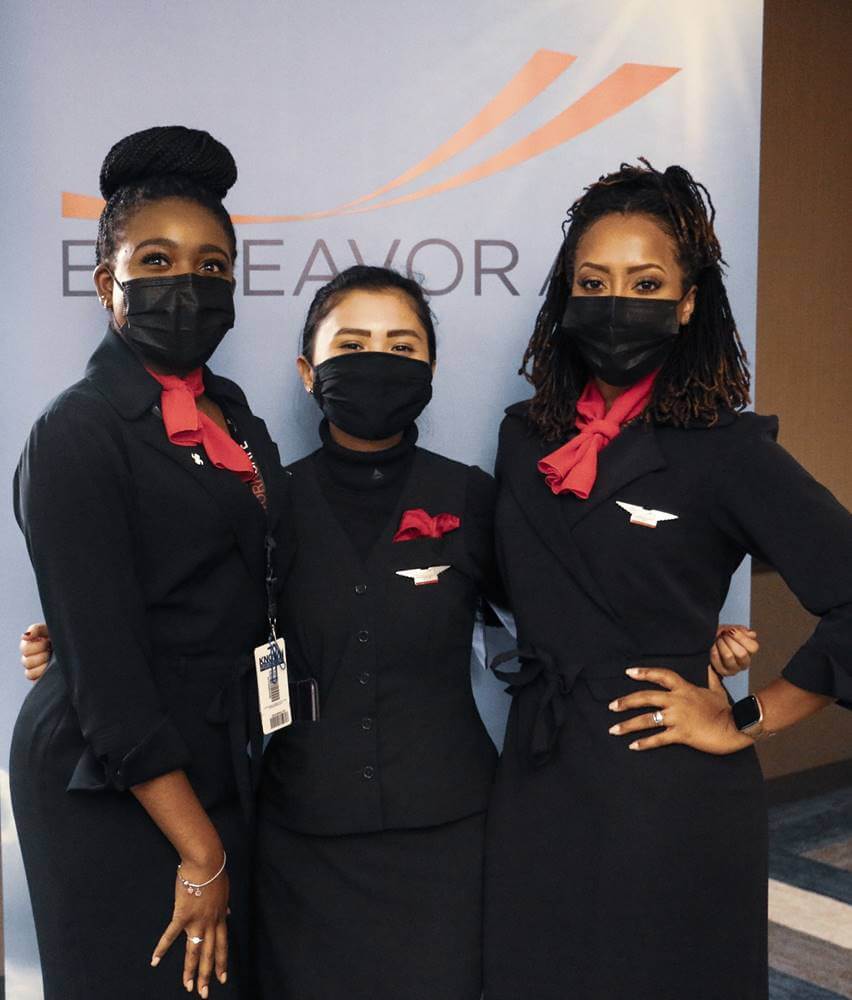 Salary and Benefits
The annual salary of freshly hired Endeavor Air flight attendants is around $22.000. For zero to six months, the hourly wage is $19.29 per hour. There are also benefits available, such as:
      Travel Benefits

      401(k) plan with business match

      Health, Dental, and Vision Care

      Supplemental Life and AD&D Insurance

      Employee Discounts on Airline Tickets

      Disability, both short and long term

      Accounts for Flexible Spending

      Benefits for Critical Illness and Cancer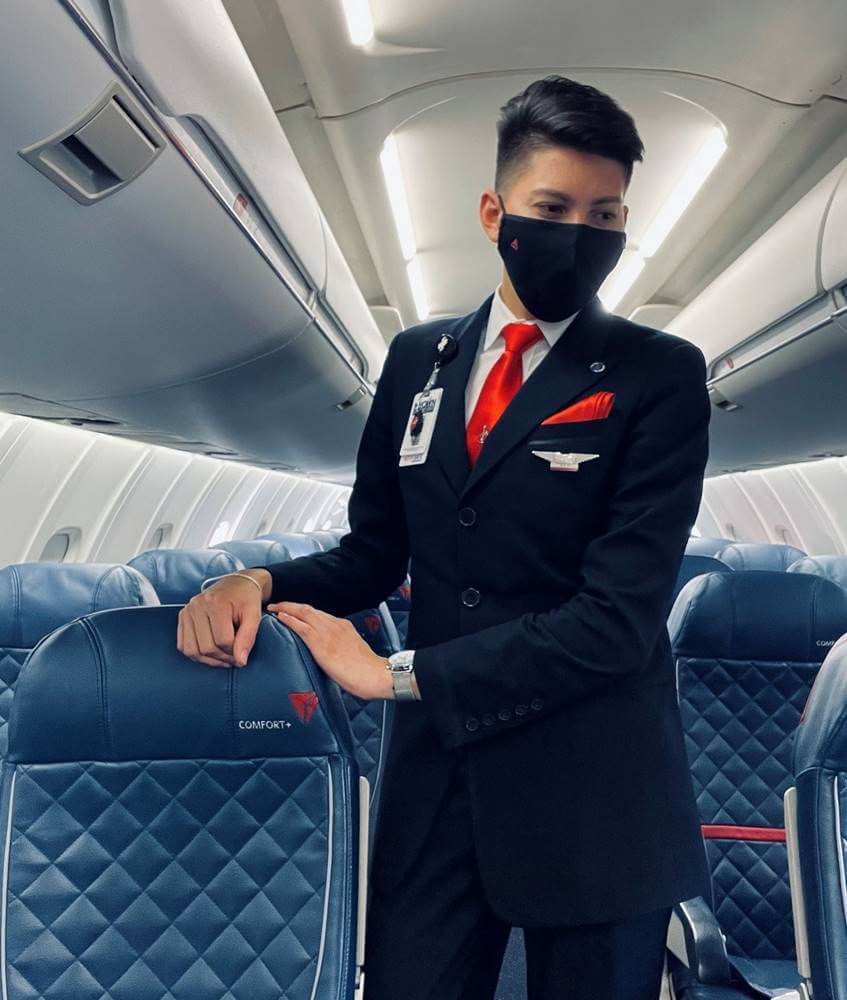 Video: 7 Things to Know Before Applying at Endeavor Air as a Cabin Crew
Here's a helpful video tip for aspiring cabin crews for this airline:
If you have an outgoing personality and love to help people on their travel journey, then you have a great chance to be on this airline. But wait, there are 7 things you need to know about being an Endeavor Air Flight Attendant, and this video will show you what these are.
Photos: Endeavor Air Airlines Cabin Crew Uniforms
Check out these pictures of Endeavor Air Airlines crew so you can see what they look like in uniforms:
Frequently Asked Questions
Here are some common questions about the requirements for Endeavor airlines flight attendants.
1. How much do Endeavor Air flight attendants make? 
New flight attendants can make around $22,000 per year. However, the salary increases based on the length of your service and seniority level.
2. How long does it take for Endeavor Air to respond?
Recruiters will want to know more about you. Expect a response the same day or two or three days later. All you need to do is wait, and get ready for an interview. Do not ask for an update.
3. Where is the training being conducted?
Training classes are primarily held at the Endeavor Air Training Center located in Minneapolis, Minnesota on the Delta Campus.
 4. When does the per diem period begin?
Flight attendants will begin earning a per diem of around $1.90 per hour. This begins when you report in domicile and ends when you return.
5. How long does Endeavor Air flight attendant training last?
The initial ground school instruction might last up to four weeks in a row. Weekend classes are also available.
6. How will | be compensated for reserve days?
The salary for reserve comes with a guarantee of 75 hours each month. After completing 75 credit hours in one month You will be paid the aforementioned amount. Additional tasks at your hourly rate are guaranteed
7. Is the training paid?
Yes. You will be paid a $400 training stipend for two to three weeks of training, depending on your hire date There is no hourly pay for training.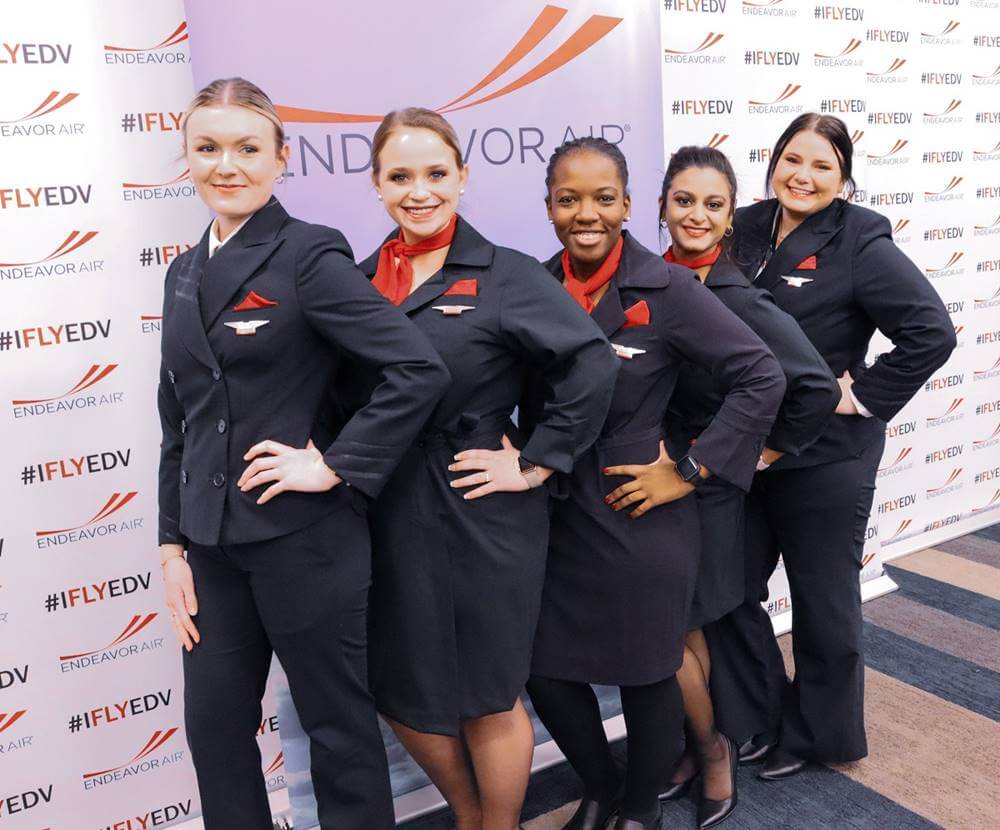 Summary
Endeavor Air is hiring flight attendants. As a crew with Endeavor Air, you will be responsible for the safety and comfort of our passengers. You will need to be able to work in a fast-paced environment and be able to think on your feet.
As a well-trusted airline, they seek to hire new cabin crew members who have the qualities and can provide a safe, comfortable, and memorable onboard experience for every passenger on each flight. Their standard is to be a service-oriented professional with a genuine enthusiasm for customers. If you have all of these qualities, then don't waste your time reading. Start taking your first step to your dream career – get into this airline.