Fiji Airways, established in 1951, is the flag carrier airline of Fiji. It plays a crucial role in connecting the beautiful islands of Fiji with the rest of the world, aiding both tourism and trade. The airline is well-known for its warm hospitality and efficient services, reflecting the vibrant culture of the main destination it serves. It operates both domestic and international flights, making the beauty and uniqueness of the island more accessible to people globally.
Also Read: Fiji Airways Flight Attendant Requirements and Qualifications
Despite being a relatively small airline, this airline has managed to make a significant impact in the aviation industry. It has formed partnerships with several international airlines, expanding its reach and offering more options to travelers. The airline takes pride in showcasing Fijian hospitality and contributing to the country's economy by promoting travel to this picturesque destination.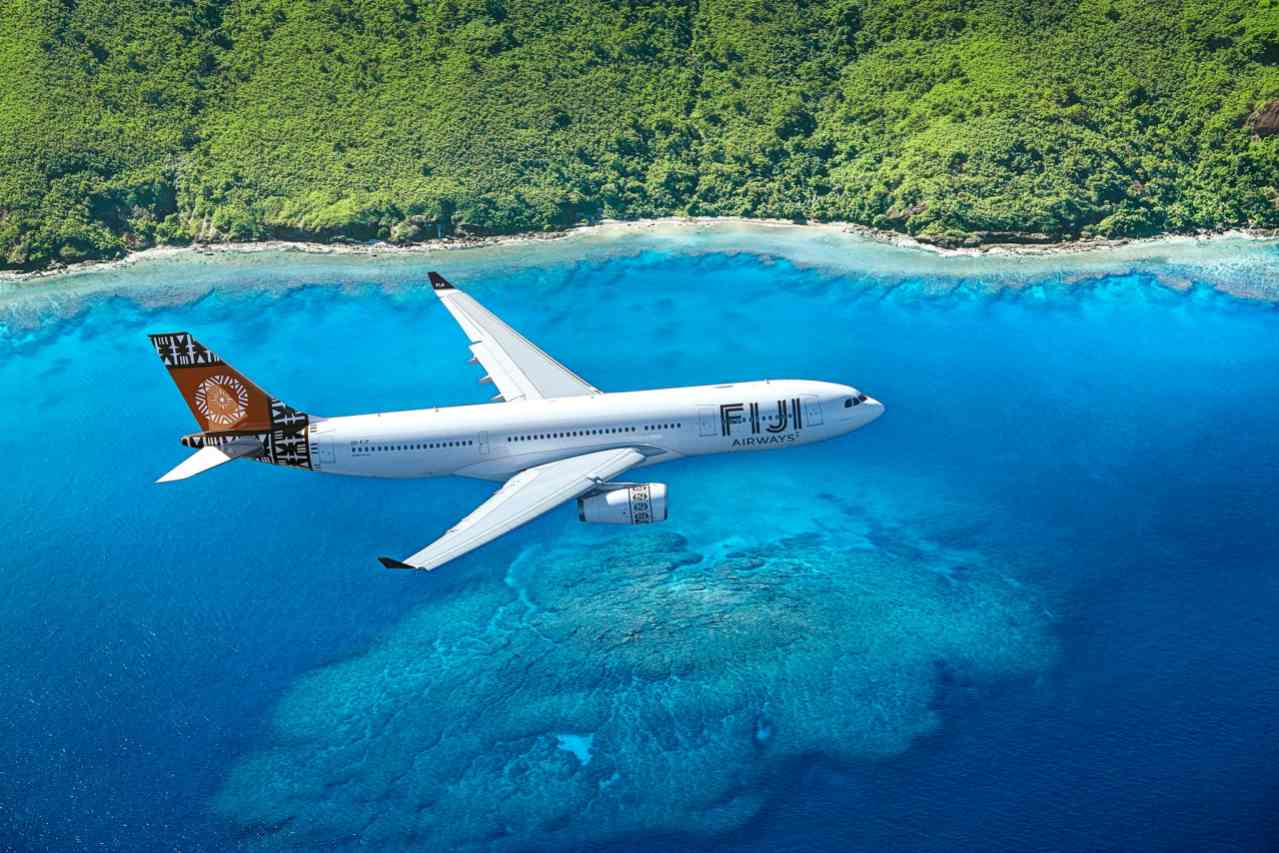 Quick Facts
Airline Name:

Fiji Airways 

Airline IATA Code:

FJ

Headquarters:

Nadi International Airport, Nadi, Fiji

Founded:

1947

Number of Destinations:

27

Fleet Size:

14

Fleet Types:

Airbus A330-200, Airbus A330-300, Airbus A350-900, Boeing 737-800, Boeing 737 MAX 8

Location Hubs/Bases:

Nadi International Airport (Fiji), Nausori International Airport (Fiji)
Brief History Overview
The airline has a rich history, starting with its foundation by Australian aviator Harold Gatty in 1947, originally under the name Katafaga Estates Ltd., which was inspired by a coconut estate he established in Fiji. In September 1951, Gatty decided to change the name to Fiji Airways. This company had its initial flight on 1st September 1951, journeying from Suva to Drasa Airport near Lautoka, utilizing a seven-seater de Havilland Dragon Rapide biplane.
The airline expanded its reach internationally on 1st June 1973, with its first flight to Brisbane, Australia. In 1983, the US became a destination through a route to Honolulu dubbed "Project America." By December 2009, Fiji Airways was operating services to Hong Kong, and in July 2010, it introduced a Suva-Auckland service. Currently, along with its subsidiary Fiji Link, the airline runs over 400 flights weekly to nearly 15 cities in around ten countries globally.
Products and Services
Flights

– This service allows individuals to travel between different locations, both domestically and internationally. It's essential for vacations, business trips, and various other travel needs.

Group Booking

– This option lets a number of people book their travel together, often at a reduced rate. It's handy for families, friends, or teams traveling to the same destination.

Car Rental

– After landing at the destination, passengers can rent a car for local travel. This service offers convenience and flexibility for getting around.

Cargo and Freight

– This service is for shipping goods and items to different locations. It's used by businesses and individuals to transport products or belongings.

Fiji Stopover

– Passengers can take a short break in Fiji before continuing to their final destination. This service lets travelers experience a bit of Fiji's culture and beauty.

Lounge

– Before boarding, passengers can relax and enjoy amenities in a comfortable lounge area. It offers a peaceful environment, refreshments, and sometimes entertainment.

Business Class

– This offers passengers more comfort and additional services compared to the standard seating. It provides more legroom, better meals, and priority boarding.

Kids Travel

– Special services and facilities are provided to ensure children traveling alone or with adults have a safe and enjoyable journey. This might include meals, entertainment, tours, and care from the airline staff.
Work Culture
The work culture in this airline is generally positive, with managers who are knowledgeable and always ready to assist. This creates a learning environment where employees can understand their roles better and improve their skills. The presence of good leaders makes the workplace more supportive and helps in fostering a sense of team spirit among the staff.
However, like in many workplaces, there can sometimes be communication issues between team members. These miscommunications can lead to challenges, but they also offer opportunities for improvement and better understanding among colleagues. Addressing such issues is important for maintaining a healthy and productive work environment.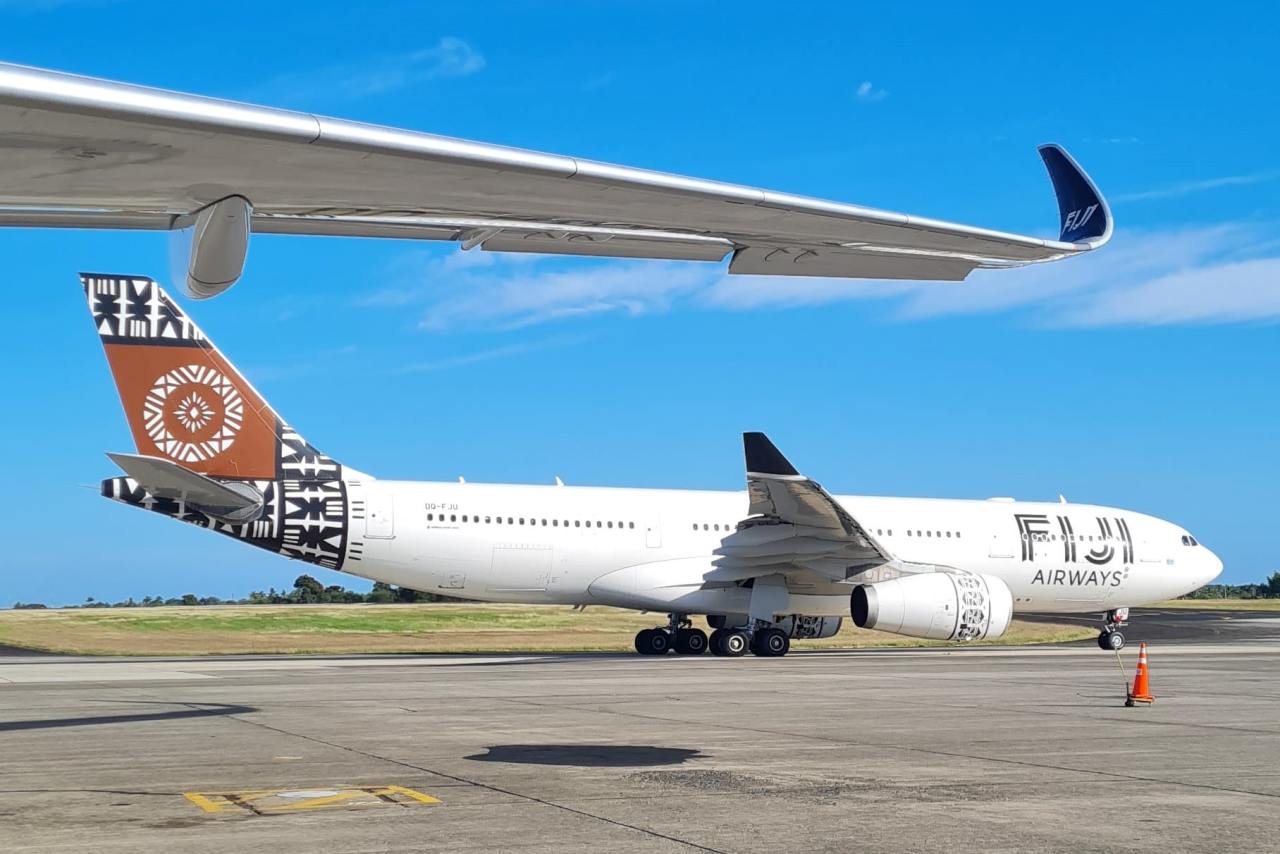 Benefits for Employees
Staff Travel

– Employees have the benefit of discounted or sometimes free travel, making it easier and more affordable for them to explore new places. This perk is a great way for staff to experience different destinations.

Ground Transport in Fiji

– The airline provides transportation solutions for its employees within Fiji. This service ensures that staff can move around easily and safely while in the country.

Accommodation or Accommodation Supplements

– Staff members receive assistance with housing, either through provided accommodation or financial supplements. This benefit helps alleviate living expenses, especially when stationed in different locations.

Free of Charge Accident and Illness Insurance

– Employees are covered by insurance that protects them financially in case of accidents or illnesses. This benefit offers peace of mind, knowing that they have support during unforeseen circumstances.

Emergency Medical and Repatriation Insurance

– In case of a medical emergency while traveling, this insurance covers the necessary medical costs and return travel. It's an important safety net for staff working in different countries.

Roster Option

– Employees have the ability to choose from different work schedules, allowing for flexibility. This benefit helps in balancing work and personal life, making the job more accommodating.

1-5 Year Contract with Options to Extend

– Staff have the opportunity to commit to a contract ranging from one to five years, with possibilities to extend. This provides job security and allows employees to plan their career path with the airline.
Also Read: How to Apply Fiji Airways Cabin Crew Hiring
Video: BULA FIJI! Inside Fiji Airways and its Treasure Island
The vlogger documented how it's like to fly with Fiji Airways from Sydney to Nadi through its Airbus A350. The enchanting atmosphere of Fiji was palpable the moment he boarded the aircraft. The following day, he embarked on a domestic journey from Nadi to Savusavu using a Fiji Link Twin Otter flight. Savusavu, situated on the Island of Vanua Levu, features a short runway and is exclusively a captain's landing-only airport. The scenic flight, lasting an hour, offered the audience a splendid aerial view of Fiji. Check it out for more information. 
Summary
In conclusion, this airline offers a unique blend of history, services, and work culture. Understanding the benefits and the occasional communication challenges within the team provides a well-rounded view of what it's like to be a part of this airline. We hope this information gives you the insights you were looking for and helps you in making informed decisions or satisfying your curiosity about Fiji Airways.
Contact Information
Company Name: Fiji Airways
Address: Nasoso Rd Nadi Fiji
Telephone No.: +679 672 0777
Website: https://www.fijiairways.com/
Facebook: http://www.facebook.com/fijiairways
Instagram: https://www.instagram.com/fly_fijiairways/
Twitter: https://twitter.com/FijiAirways