FlyCemAir is a notable airline that has created its own space in the aviation industry. Established to offer reliable air travel options, this airline has grown steadily, gaining the trust of many travelers over the years. Its commitment to safety, punctuality, and quality service has set it apart from many of its competitors.
Also Read: CemAir Cabin Crew Requirements and Qualifications
Furthermore, it isn't just about getting from point A to B. It's about the entire journey, ensuring passengers feel valued and comfortable. As we delve into the story and offerings of this airline, we'll explore the factors that make this unique and why travelers opt for its services.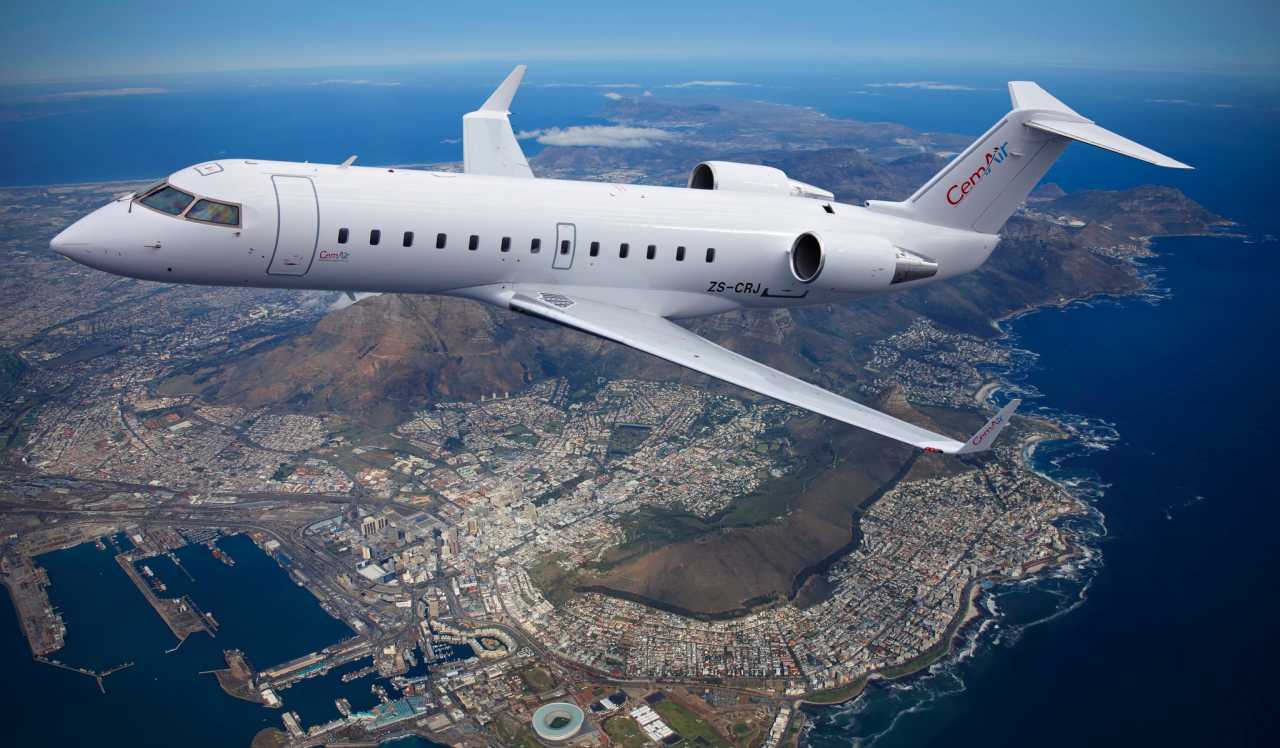 Quick Facts
Airline Name:

FlyCemAir

Airline IATA Code:

5Z

Headquarters: Kempton Park, South Africa
Founded:

2005

Number of Destinations:

17

Fleet Size:

23

Fleet Types:

Beechcraft 1900D, Bombardier CRJ100, Bombardier CRJ200, Bombardier CRJ700

2, Bombardier CRJ900, De Havilland Canada Dash 8-100, De Havilland Canada Dash 8 Q300, De Havilland Canada Dash 8 Q400

Location Hubs/Bases:

O. R. Tambo International Airport  (Johannesburg)
Brief History Overview
The airline started its operations in 2005, beginning with a small fleet that included 1 Cessna Grand Caravan and 3 Beechcraft 1900C planes. The company's primary focus was on providing turboprop commuter services to its passengers.
However, 2018 saw some challenges for the airline. The South African Civil Aviation Authority (SACAA) pulled the airworthiness certificates for 12 of FlyCemAir's planes because of concerns about the qualifications of the people certifying the planes. This decision forced the airline to temporarily stop its operations later in 2018. But it didn't give up; they took the issue to the High Court and won. Even though the SACAA tried to ground the airline again in 2019, the Civil Aviation Appeal Committee sided with FlyCemAir, saying the SACAA's decision was not based on correct facts. By 2021, the airline was making positive moves, sealing a partnership deal with Ethiopian Airlines.
Products and Services
Flights

– The airline offers flights to various destinations, making travel easier and more accessible. Whether it's for business or leisure, passengers can expect reliable service. Numerous flight schedules are available to fit different traveler needs.

Agency Partnership

– The airline collaborates with travel agencies, enhancing its reach and services. This partnership ensures passengers get comprehensive travel solutions. It's a win-win situation for both the airline and the agencies.

Sky Rewards

– Earn points every time you travel with this unique reward system. These points can be redeemed for various benefits, making your flying experience even better. It's the airline's way of saying thank you to loyal customers.

Hotel Reservations

– Apart from flights, the airline assists with hotel bookings. Whether you need a place for a night or an extended stay, they have got you covered. It simplifies the process, ensuring passengers have a seamless travel experience.

Miles Program

– Frequent flyers can benefit from the miles program. The more you fly, the more miles you accumulate. These miles can be exchanged for flight tickets, upgrades, and other exciting rewards.
Work Culture
At this airline, employees find it a delightful place to work, highlighting the incredible opportunities it offers. The team is more than just colleagues; they're like a family where everyone is eager to help each other out. There's a strong sense of unity, with an emphasis on teamwork, friendliness, and a positive work culture.
Furthermore, this airline is known for its dedication to work-life balance, ensuring that its employees are well taken care of. Management brings a fun and energetic approach, always prioritizing safety and top-notch customer service. However, like any job, there are challenges. Some days require long, unpredictable hours, especially when assisting special passengers or when flights are fully booked. But on the bright side, the perks like free flights make it all worthwhile.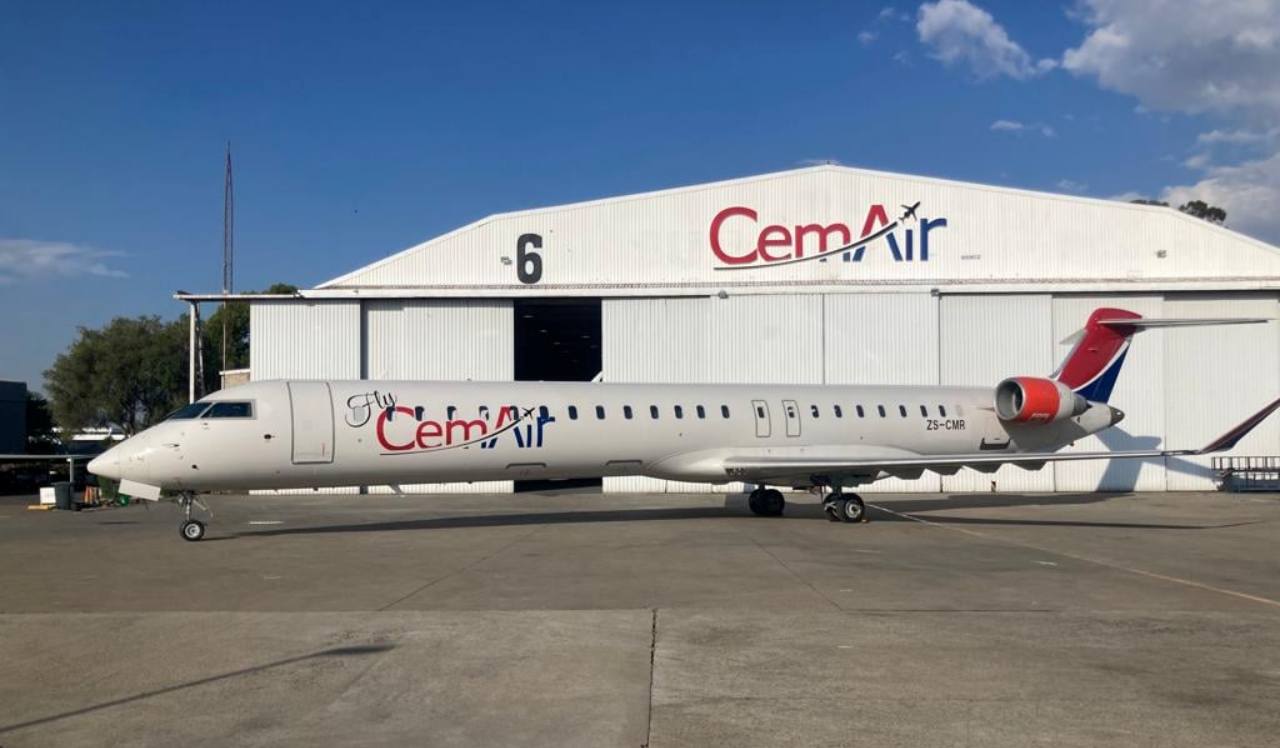 Benefits for Employees
Competitive Remuneration

– Employees receive a salary that's on par with, or even better than, what other similar companies offer. It's a reflection of the value the company places on its staff.

Flight Discounts

– Working here has its perks, like getting tickets at a reduced price. This makes traveling more affordable for employees.

Travel Perks

– Apart from flight discounts, there are other travel-related benefits. These could include deals on hotels, car rentals, or even vacation packages.

Bonuses

– On top of their regular pay, employees might get extra cash rewards. These bonuses are given for good performance or when the company does well.

Insurance

– The well-being of employees is essential. That's why the company provides insurance plans that cover health, dental, and sometimes even life insurance.

Opportunity to Meet New Culture

– Working here isn't just about flying planes or serving passengers. It's a chance to interact with people from different cultures and learn about the world in a unique way.
Also Read: Best Travel Benefits as a Flight Attendant
Video: South Africa's Regional Airline! ✈️ CemAir CRJ-200 ✈️ Cape Town to Johannesburg Trip Report
On this YouTube video, a traveler shared an honest trip report about his experience with the airline. From boarding to landing, the video gives viewers a firsthand look at what it's like to fly with them. The reviewer noted key details about the seating comfort, in-flight services, and overall ambiance. This video offers potential passengers an unbiased perspective on what they can expect. The feedback in the comments section showed appreciation for the genuine and transparent review.
Summary
In wrapping up our look into the company facts and work culture, we've delved into various aspects of the airline. From its history to the experiences of its employees, we've aimed to provide a comprehensive view. While every company has its highs and lows, it's essential to have all the information before forming an opinion. We hope that this article gives you the insight you were seeking. Thank you for taking the time to read about FlyCemAir's journey and ethos.
Contact Information
Company Name: FlyCemAir
Address: 20 Jones Road Jet Park Boksburg South Africa
Telephone No.: 0861  236 247
Website: http://cemair.co.za/
Facebook: https://www.facebook.com/flycemair/
Instagram: https://www.instagram.com/flycemair/
Twitter: https://twitter.com/FlyCemAir