If you want to become a flight attendant for GoJet Airlines, there are a few requirements you'll need to meet. First and foremost, you must be at least 19 years of age and have a high school diploma or equivalent. You'll also need to be able to speak, read, and write English fluently. In addition, you'll need to have a valid passport and be able to pass a background check. Finally, you'll need to complete a 6-week training course prior to beginning your job.
GoJet Airlines hold on to its goal that meeting customer needs isn't enough. They began serving travelers from the United States and throughout the world in 2004. GoJet now has four hubs: St. Louis, Missouri, St. Louis, Illinois, and Newark. As a flight attendant for GoJet, working on the fleet should make you grow and form positive relationships with others.
Also Read: How to Answer: What are Your Strengths?
If you are applying for a job, you cannot go for it unprepared. Just like you can't rush your application. Everyone has the right to dream big, but not everyone has what it takes to put their dreams to reality. To make your dream job a reality, make sure you have the following requirements and qualifications.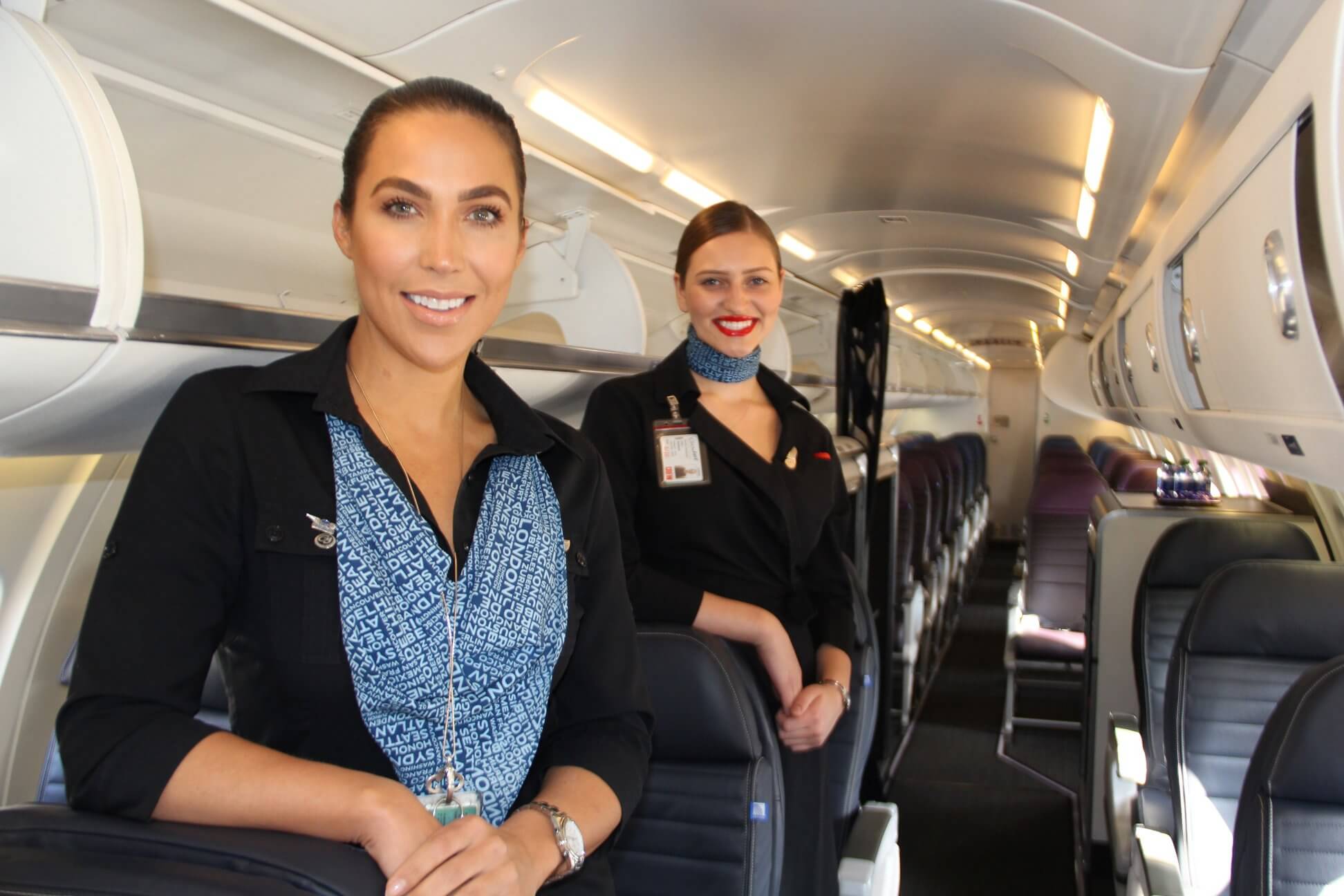 List of Requirements and Qualifications to become a GoJet Cabin Crew
You must be at least 19 years old at the time of application.
You must be at least 4'11" tall and no taller than 6'0′′ (without shoes)
A high school diploma or a general education degree is required (GED)
Each eye must have a correctable vision of 20/40.
You must pass the arm-reach test
Your Weight should be proportional to height.
English fluency (written and spoken) is required; fluency in additional languages is preferred.
No visible tattoos while in uniform
Outstanding dental and medical records
Able to work unpredictable hours
Outstanding personal presentation, style, and image
Willingness to learn about other cultures
Maintain aboard safety by adhering to all protocols.
Capable of adapting to new people, places, and situations
Must have a valid driver's license or state identification.
A valid passport or other travel documents that allow you to freely enter and exit the United States (multiple reentry status)
Must pass an airline-mandated physical examination.
Must be able to work days, nights, holidays, weekends, and long hours away from home.
Must be available to work on-call
Must have a clean criminal record (background checks will be performed!)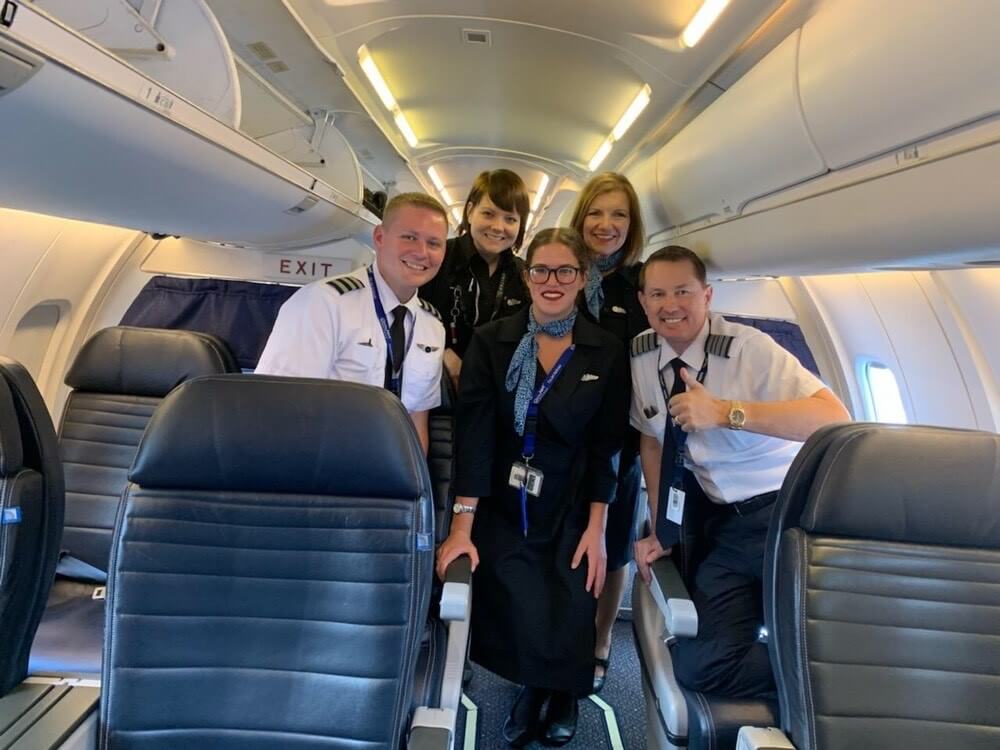 Application Process
Below is the simple step-by-step guide on how to go about processing your flight attendant application for GoJet.
Step 1: You need to provide possible documents that the airline will require. The GoJet Airlines employment procedure is being done online, you'll need to prepare your papers ahead of time to avoid being rushed or stressed. Make sure you have an updated Resume, Records, and Photos for your application form.
Step 2: Go to GoJet Airlines website. You can go here: https://www.gojetairlines.com/careers
Click on "Careers," then search for employment openings by clicking "Flight Attendant." From there, you will be redirected to a window where you can view the airline's vacancies. Select the position want to apply for, and click "Flight Attendant. You will be asked to provide information such as your gender, nationality, and other details.
Step 3: Fill out the application and submit it. You will be sent to the application window once you have completely done answering the questions from the previous page.
Remember that you need to provide your real name, address, contact information, employment history, education, training, and other questions related to your previous employment such as "Why did you choose to resign from your previous job?"  You will also be asked to attach your CV.
Step 4: You will be requested to sign a mutual arbitration agreement at the end of the application process. Do not rush, read thoroughly. When you're finished, click submit.
Step 5: Wait for Company's notification regarding your application. If you passed the online application and screening, GoJet Airlines will send you an email or message. Of course, before you can begin your duties as a flight attendant, you must first complete a 6-week training program.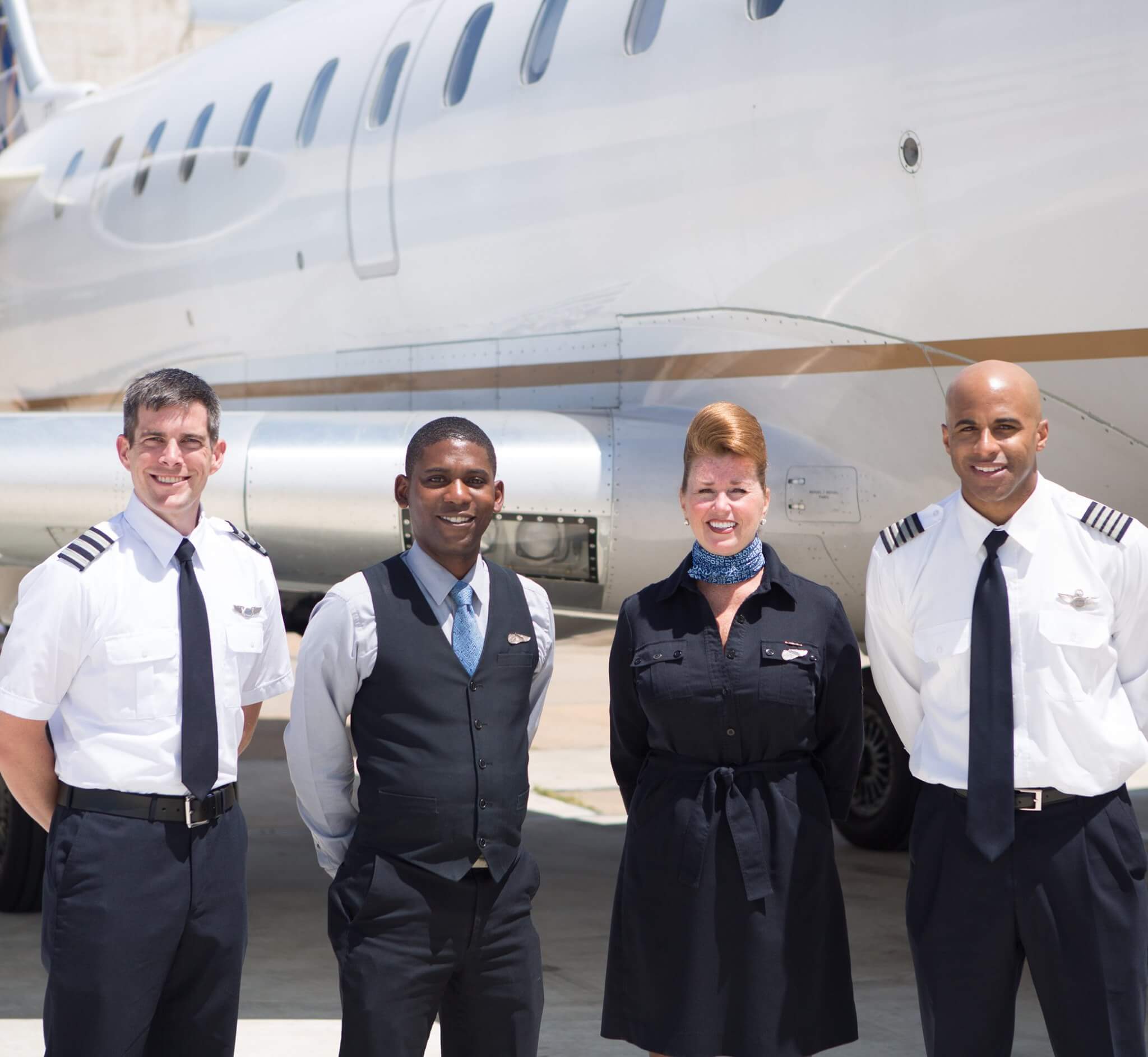 Salary & Benefits
GoJet's Flight Attendant's compensation starts at $19.29 per flight hour, increasing to $21.42 after one year of service. 75 hours of duty per month will be guaranteed. The number of years in service, position, extra hours in service, and bonus pay will have a great impact on your total income.
You are also eligible for the following benefits:
Paid hotel accommodation with parking
Paid Training
Free laundry and uniform
Flight benefits
Hotel, cars, and rental services exclusive discounts
Medical and Dental Insurance
Life Insurance
Video: GoJet captain shares how to get hired and why you would want to fly for GoJet
This five-minute interview talks about the actual recruitment process for different positions inside GoJet Airlines.
Jet Captain Jason also specifies that the interview process will focus on looking for good people, so they will get to know you. They want to hear about applicants' life experiences and how they can handle certain situations at work.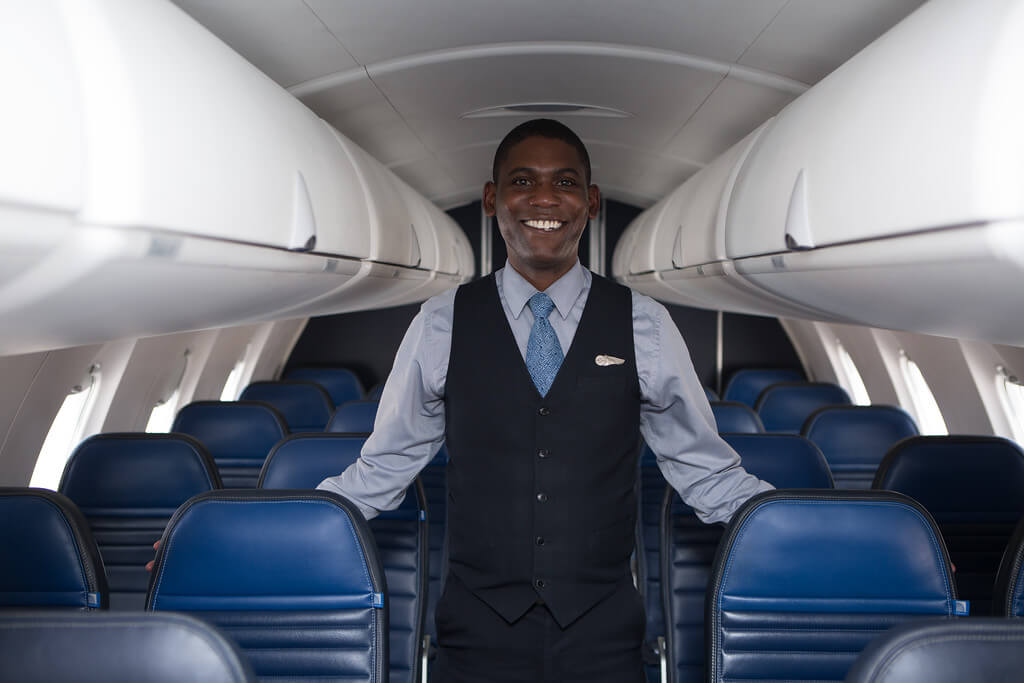 Photos: GoJet Airlines Cabin Crew Uniforms
Check out these pictures of GoJet Airlines crew so you can see what they look like in uniforms:
Frequently Asked Questions
Below are common questions applicants have when applying for the role of flight attendant for GoJet.
1. Is the entire job application procedure done online?
The job application process will be handled online in accordance with current health guidelines. GoJet prioritizes everyone's safety and security.
2. I'm fluent in the English language, but not in other languages. Can I still have a chance to work for GoJet?
Yes. What matters most is your command of the English language. Language proficiency is only an advantage, not a basic requirement
3. My criminal record shows that I have a minor offense. Can I still get a job?
No. Almost all US-based airlines make intensive background checks. This usually occurs after an applicant has completed an in-person interview and obtained a Conditional Job Offer (CJO) for a career as a flight attendant.
4. What happens when GoJet hires me?
Aside from training, you will be able to begin working as a cabin crew member for GoJet Airlines.
5. Will GoJet provide me with appropriate training?
Yes. The employer will pay for a 6-week training period before you can officially serve as a cabin crew member or flight attendant.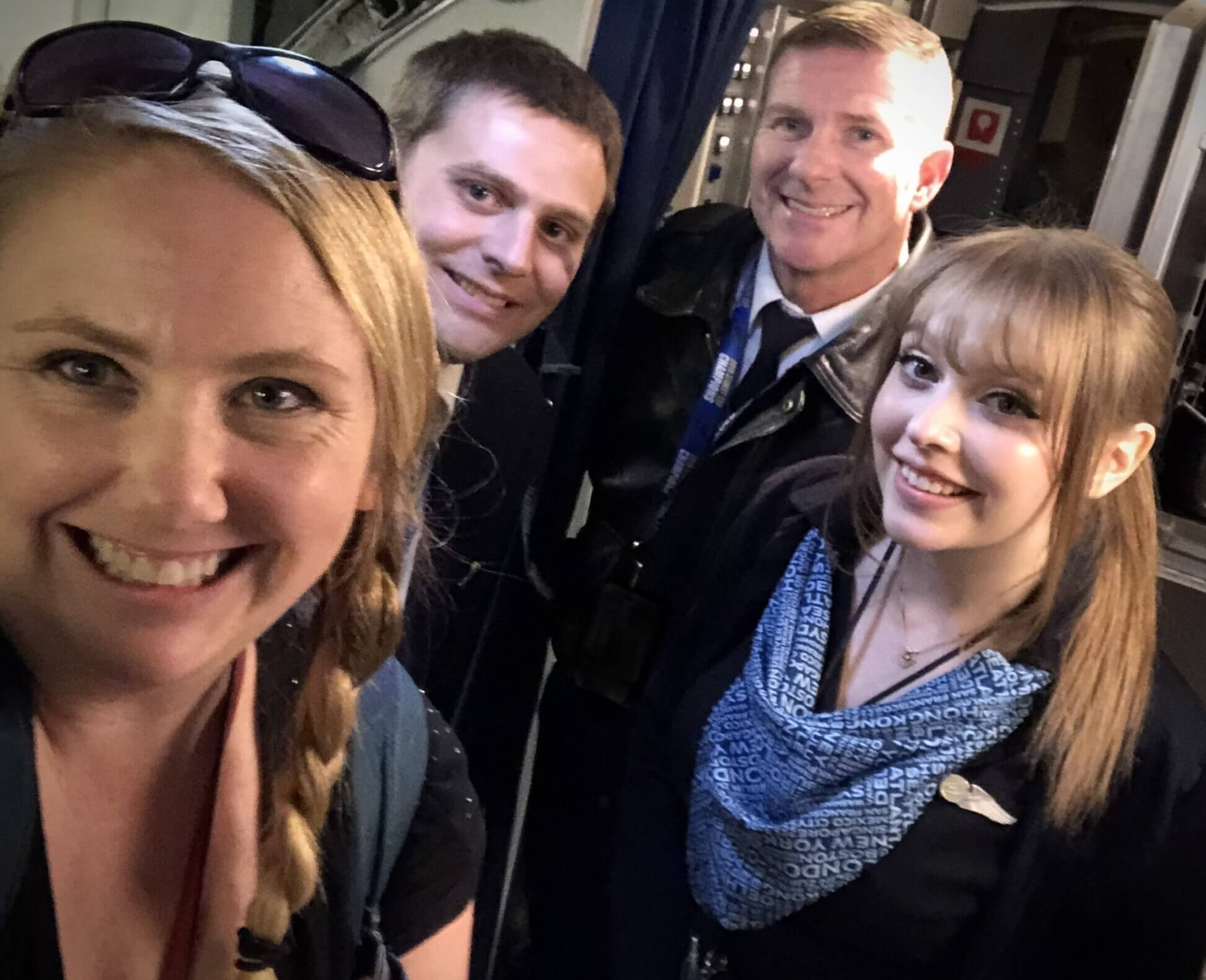 Summary
As a GoJet Airlines Flight Attendant, you will be responsible for the safety and comfort of our passengers. You will ensure that all emergency equipment is in working order and that the cabin is clean and orderly. You will also be responsible for serving food and beverages, and providing prompt and courteous service to our passengers.
In addition, you will be responsible for assisting passengers with any special needs, such as infants or those with disabilities. You must be able to work confidently under pressure and remain calm in emergency situations.
If you want to be a flight attendant, you must be patient enough because the application and hiring process will take a lot of time, work, and effort. Of course, it can be exhausting in some ways. However, every effort pays off in the end. Every airline is seeking someone who can contribute to their success. So if you possess the cabin crew qualities and have what it takes to be a GoJet Flight Attendant, start your application today.