Jazz Aviation is one of those names well-known in the world of Canadian aviation. Established as a strong regional carrier, this airline has played a pivotal role in connecting various parts of Canada, ensuring that even the most remote regions are accessible. 
Also Read: How to Apply Jazz Aviation Flight Attendant Hiring
While many might recognize Jazz for its aircraft, there's much more to the company than meets the eye. Behind the scenes, it's a hub of innovation, dedication, and passion. Employees, pilots, and ground staff work tirelessly to ensure that passengers experience top-notch service.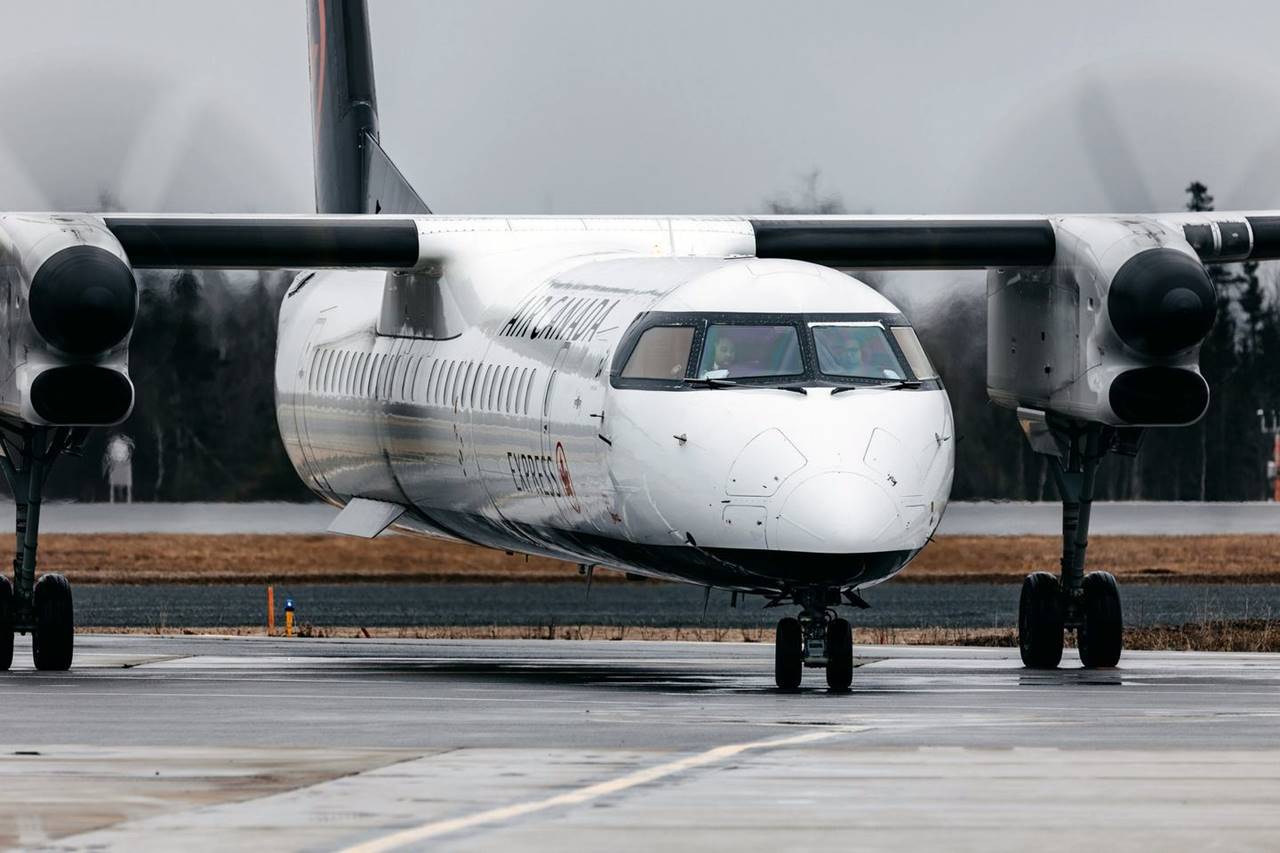 Quick Facts
Airline Name:

Jazz Aviation 

Airline IATA Code:

QK

Headquarters:

Enfield, Nova Scotia

Founded:

2001

Number of Destinations:

89

 
Fleet Size:

107

Fleet Types:

De Havilland Canada Dash 8-400, Bombardier CRJ-200, Bombardier CRJ-900, Embraer 175

Location Hubs/Bases:

Calgary International Airport (Calgary, Alberta, Canada), Montréal–Trudeau International Airport or Montréal–Trudeau (Quebec, Canada), Lester B. Pearson International Airport (Ontario, Canada), Vancouver International Airport (Richmond, British Columbia). 
Brief History Overview
Ranking as Canada's third-largest airline by fleet size, this airline has an interesting history. Even though it's third in fleet size, it doesn't hold the same rank based on the number of passengers it serves yearly, its workforce, or the count of destinations it reaches. A significant feature of its operation is its collaboration with Air Canada Express, connecting 79 places across Canada and the United States. 
But here's the catch: while Jazz handles the flights, it's Air Canada that decides where they go and when. This means this airline flies the routes set by Air Canada, which buys all of its seats at fixed rates. Halifax Stanfield International Airport is the main operational base, but it also operates prominently from major hubs like Toronto Pearson, Vancouver International, and others.
Going a bit back in time, before April 2011, if you flew regionally with Air Canada, you'd know it as Air Canada Jazz. Things took a turn when a contract went to Sky Regional Airlines, leading to the introduction of the "Air Canada Express" brand, which unified all regional flights under one name. Today, this brand operates solely under the management of Jazz Aviation LP.
Products and Services
Air Canada Express

– This is like a helping hand for Air Canada, focusing on regional flights. Air Canada Express connects smaller towns and cities to the major hubs, making travel smoother and more convenient for folks in remote places.

Jazz Technical Services

– Think of this as the behind-the-scenes team for airplanes. Jazz Technical Services takes care of maintaining and repairing aircraft, ensuring that every flight is safe and sound for all its passengers.

Charters

– Need a special flight just for your group? That's where Charters come in. This airline offers charter flights, letting groups book their own private trips, be it for business events, sports teams, or personal journeys.

Jazz Airline Services

– This encompasses all the essential services an airline needs to run smoothly. From managing the crew and making sure flights operate on time to handling ground services at the airport, it covers it all.
Work Culture
Working at this airline is like being part of a fun family. Employees often rave about the fantastic work-life balance and how friendly and intelligent their teammates are. The wages are fair, and the perks are pretty decent. Examples are vacation time, amazing benefits, and the management genuinely cares about you. 
On the practical side, while the coworkers are brilliant and the environment is friendly, the job itself can be demanding. The workload can get heavy, and if you're not a fan of changing hours, the shift work might be a challenge. However, most people who work there truly love it, saying that the good definitely outweighs the occasional tough day.
Benefits for Employees
Industry-competitive salaries

– The airline offers pay that's on par with or even better than other big names in the airline world. This means employees get a fair wage for the work they do.

Health and dental insurance

– Employees don't need to stress about doctor or dentist bills because the company has them covered with health and dental plans.

Short- and long-term disability insurance

– If an employee gets sick or hurt and can't work for a while, this insurance ensures they still have some income coming in, whether it's for a short time or longer.

Life insurance

– If something happens to an employee, their family will receive financial support thanks to this life insurance policy.

Pension plan

– The airline helps employees prepare for retirement with a solid pension plan.

Employee Share Ownership Plan

– Employees get a chance to own a piece of the company. This means they can buy shares at special rates and benefit when the company does well.

Travel privileges

– Employees and their families can fly at discounted rates or sometimes even for free.

Jazz Hands community involvement program

– The airline encourages its employees to give back. Through the Jazz Hands program, they can volunteer and make a difference in their communities.

Tuition assistance

– It helps out by chipping in for tuition fees.

Jazz Ensemble Plus (performance incentive program)

– When the company does well, so do its employees. This program rewards workers with bonuses for good performance.

Work-life balance programs

– The company understands that life isn't just about work. They offer programs to help employees find a good balance between their job and personal life.

Ability to transfer to various locations in Canada

– Employees have the option to transfer and work at different Air Canada locations across the country.
Video: Look inside Jazz's Pilot Training Process
This video is all about the pilot training process in the airline. You can see how pilots are being assigned to fly their airplanes. Watch to get more details about the process. 
Summary
In conclusion, Jazz Aviation stands out not only as a key player in Canada's aviation industry but also as a company that values its employees. With a mix of competitive salaries, beneficial programs, and a supportive work environment, it's clear that it's more than just an airline; it's a community. Whether you're flying with them or working for them, the company ensures a journey filled with quality and care.
Contact Information
Company Name: Jazz Aviation
Address: 3 Spectacle Lake Dr, Dartmouth, NS.
Telephone No.: (902) 873-5000
Website: https://flyjazz.ca/en/
Facebook: https://www.facebook.com/JobsAtJazz/
Instagram: instagram.com/jazzaviationlp/
Twitter: https://twitter.com/jazzaviationlp