Jet2 is a British low-cost airline based at Leeds Bradford Airport, England. In order to be a flight attendant for Jet2, there are a few requirements that must be met. Applicants must be over the age of 18. They must have the right to work in the United Kingdom. They must also be able to swim unaided and have a valid passport. As you can see, the requirements to be a flight attendant for Jet2 are not overly strenuous. However, meeting these requirements does not guarantee that you will be successful in your application.
Also Read: How to Answer: What are Your Strengths?
Jet2 receives hundreds of applications for flight attendant positions each year, so competition is extremely fierce. If you are interested in working as a flight attendant for Jet2, make sure that you meet all of the requirements and put your best foot forward in your application. With so many people wanting to work as a flight attendant, you'll need to stand out from the crowd to be successful.
Jet2 Airlines is the third largest airline in the United Kingdom. It flies from ten UK airports to more than 60 destinations across Europe and beyond. The airline is known for its low-fare prices and attentive service. The airline is committed to providing the highest level of customer service, and its flight attendants are a vital part of that commitment. They always aim to provide their customers with a safe, comfortable, and enjoyable flying experience.
Flight attendants on Jet2 airlines are responsible for the safety and comfort of passengers during flights. They are trained in emergency procedures and first aid and are required to maintain a high level of customer service. In addition to their in-flight duties, flight attendants also handle pre-flight checks and post-flight clean-up. Jet2 flight attendants are selected for their experience in customer service and their ability to provide a high level of safety and security on each flight.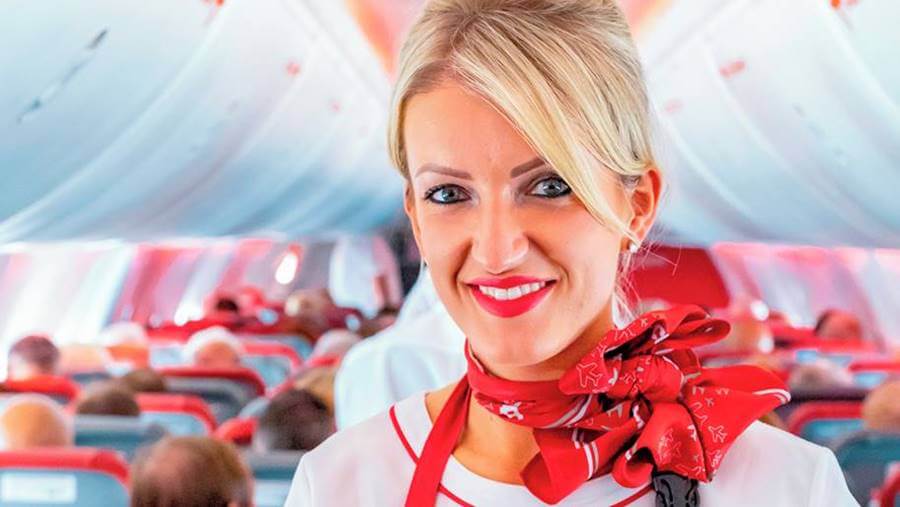 Image: Jet2[/caption]