If you want to become a flight attendant for Virgin Atlantic, there are a few requirements you'll need to meet. First, you must be at least 18 years of age and have a high school diploma or equivalent. You'll also need to be able to swim 50 meters unassisted and have a current passport. In addition, you must be fluent in English and able to pass a drug test. If you meet all of these requirements, you'll be one step closer to joining the Virgin Atlantic team.
Also Read: How to Answer: What are Your Weaknesses?
Virgin Atlantic is based in the United Kingdom and flies to many destinations around the world. As a flight attendant, you'll be responsible for the safety and comfort of passengers during their flight. In order to be successful in this role, you must have excellent customer service skills and be able to work well under pressure. If you're interested in becoming a Virgin Atlantic flight attendant, make sure you meet all of the requirements listed below. Then, start preparing for your interview so you can show off your skills and land the job.
A career as a Virgin Atlantic cabin crew member provides much more than just a job. Who wouldn't want to be in a company where the environment is like home with your family? Though there are hard days, and it's never 9-5, there will be no downtime alone.
Delta Air Lines now owns 49 percent of Virgin Atlantic. The two airlines currently collaborate ith the Air France-KLM company, but only through a joint venture. You're with a good airline. So, if you're ready to take the plunge check out all the requirements and qualifications for their FA position.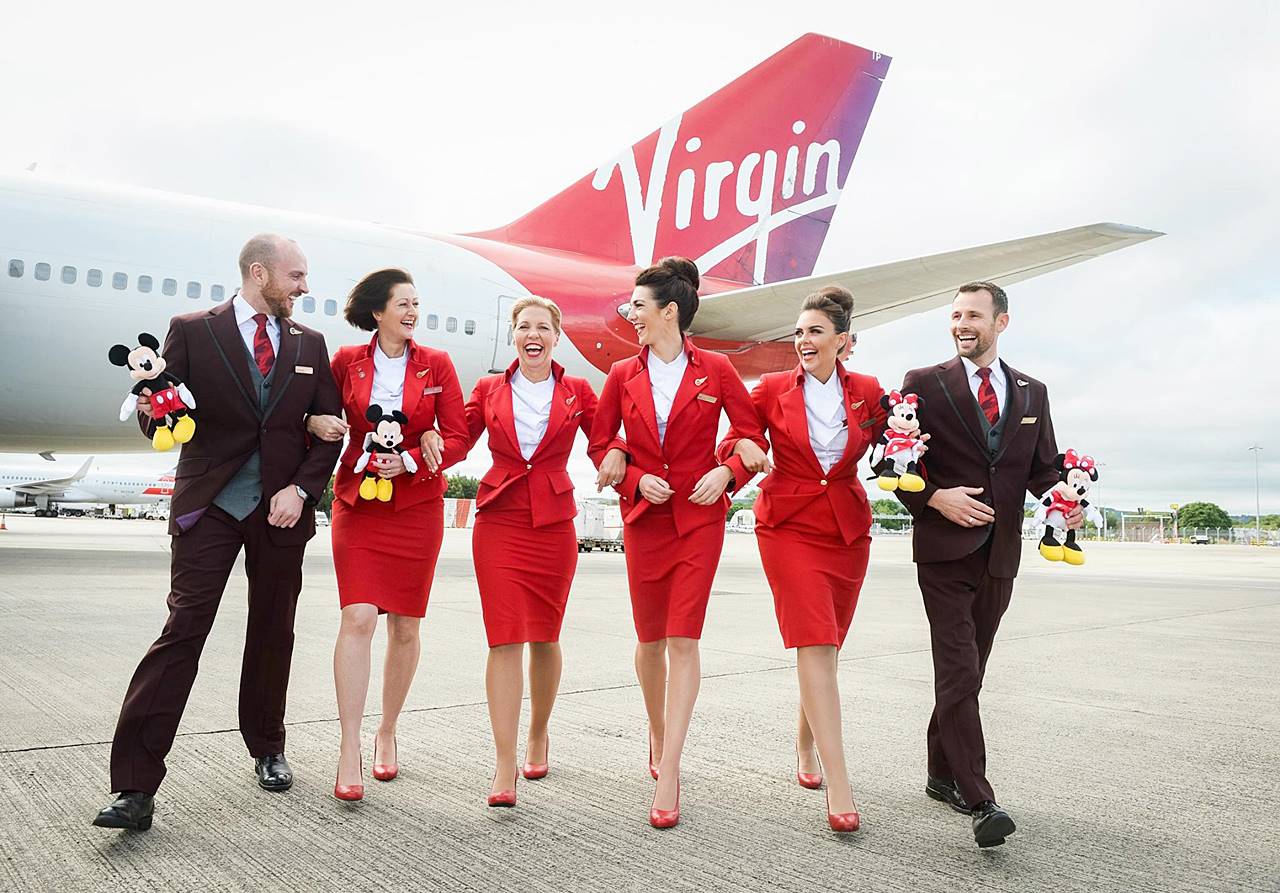 List of Requirements and Qualifications to Become a Virgin Atlantic Cabin Crew
Please see the list of requirements and qualifications you will need to have before you begin the application process to become a Virgin Atlantic cabin crew.
You must be at least 18 years old.
You must have legal permission to live and work in the United Kingdom
Must have three GCSE or equivalent level passes.
Must have a 210 cm arm reach
Be able to brace while sitting in a jump seat with your feet flat on the floor (45 cm from the floor with no shoes)
Be able to communicate in both written and spoken English.
You must be able to swim 25 meters unassisted and tread water while putting on and manually inflating a life jacket.
Be willing to commit to a 4.5-week intense training program.
No criminal records.
They prefer applicants with: 1-year customer service experience.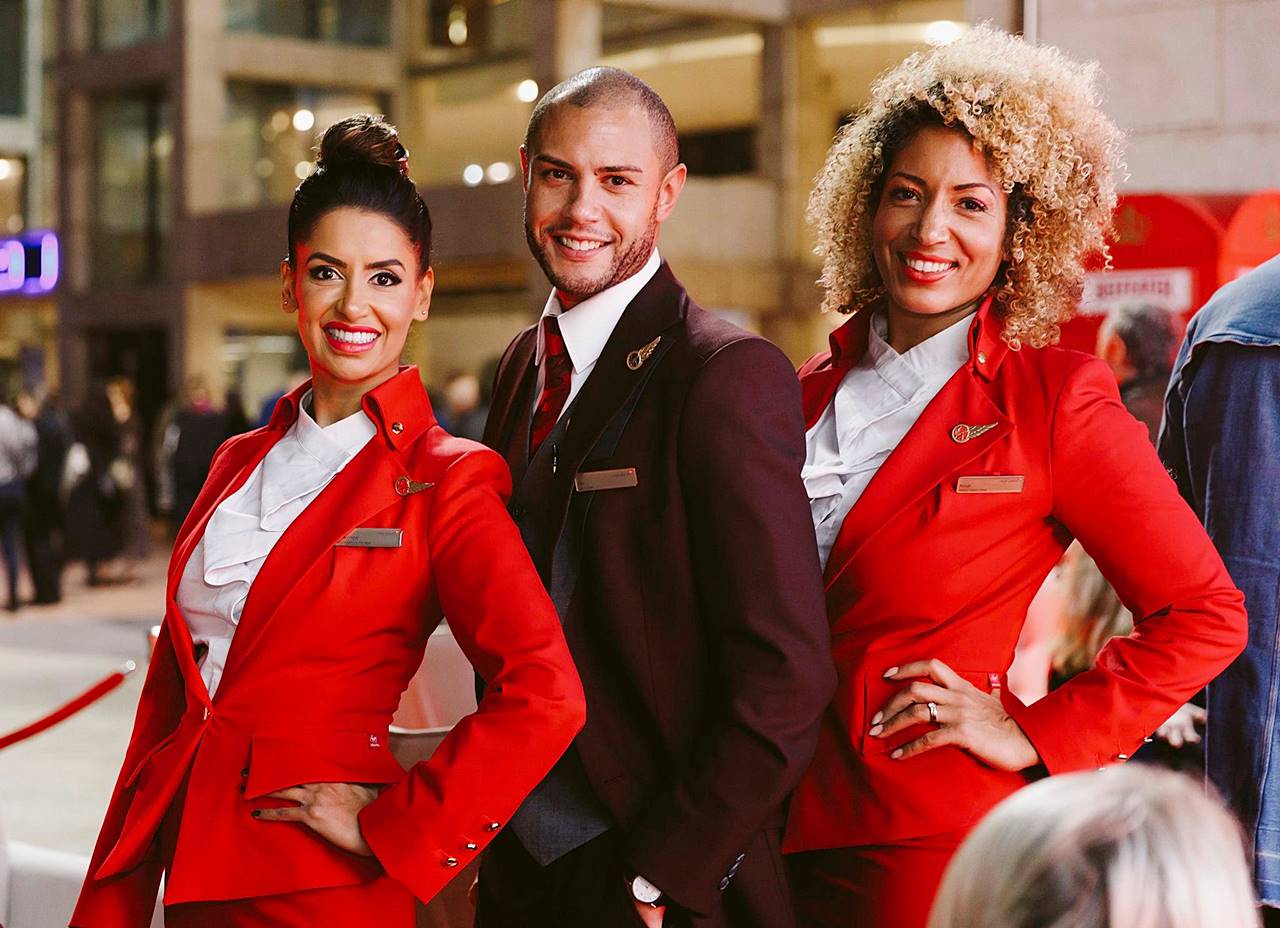 Application Process
Here is an overview of the application process to become a Virgin Atlantic UK crew.
Step 1: You need to fill out an application form on Virgin Atlantic's official career page. You can go here: www.careersuk.virgin-atlantic.com
Simply click on this link to view the job description. Then, select the Virgin Atlantic Cabin Crew Job Vacancy Employment Profile option. Read all of the instructions before filling out the application form with all of the required information. After that, submit your application, and remember to print a copy of the Virgin Atlantic Cabin Crew Application form for future reference.
Step 2: Submit your most recent CV after printing a copy of the application form. The airline scans and checks your CV using extremely special software, so make sure to produce an impressive CV while avoiding white lies. There is also an area where you must include a cover letter. Make sure that your cover letter showcases all of your best abilities, traits, and strong points for the job.
Step 3: Congratulations! You have passed the initial interview. If your application was accepted they will send an invitation email with full instructions. In this step, the airline will be asking you to take part in a short interview. But don't get too nervous since the interview questions are pre-recorded.
Step 4: If you passed the preliminary interview, you should receive an email inviting you to the next round of your application. However, due to the high volume of applications, it may take some time for this to be given to you. The next step will be your assessment date. The time and date of your assessment schedule will be specified in the invitation email. This is usually held at one of Virgin Atlantic's UK sites. In the email, you will also receive further evaluation instructions.
The following items are frequently included on the assessment day:
Registration
Psychometric aptitude tests (this can be done online or on paper)
Interview with the assessor one on one
The Virgin Atlantic crew and personnel will give you information about the organization and your responsibilities as a cabin crew member.
Group activities such as role-playing, conversation, and problem-solving/completing a task
Step 5: The final interview will take place if you are one of the applicants who passed the evaluation. It usually takes 30 to 40 minutes and includes many additional questions to examine and analyze your aptitude for a cabin crew career. Be prepared because your final interview will take place on the same day as the assessment unless you are granted a different timetable.
Step 6: All freshly hired cabin staff receive extensive but rewarding training from Virgin Atlantic. This normally takes five to six weeks of instruction at the airline's world-class training facilities. Aside from that, the training will assist you to prepare for any unexpected emergency or medical problems that may develop while you are on duty.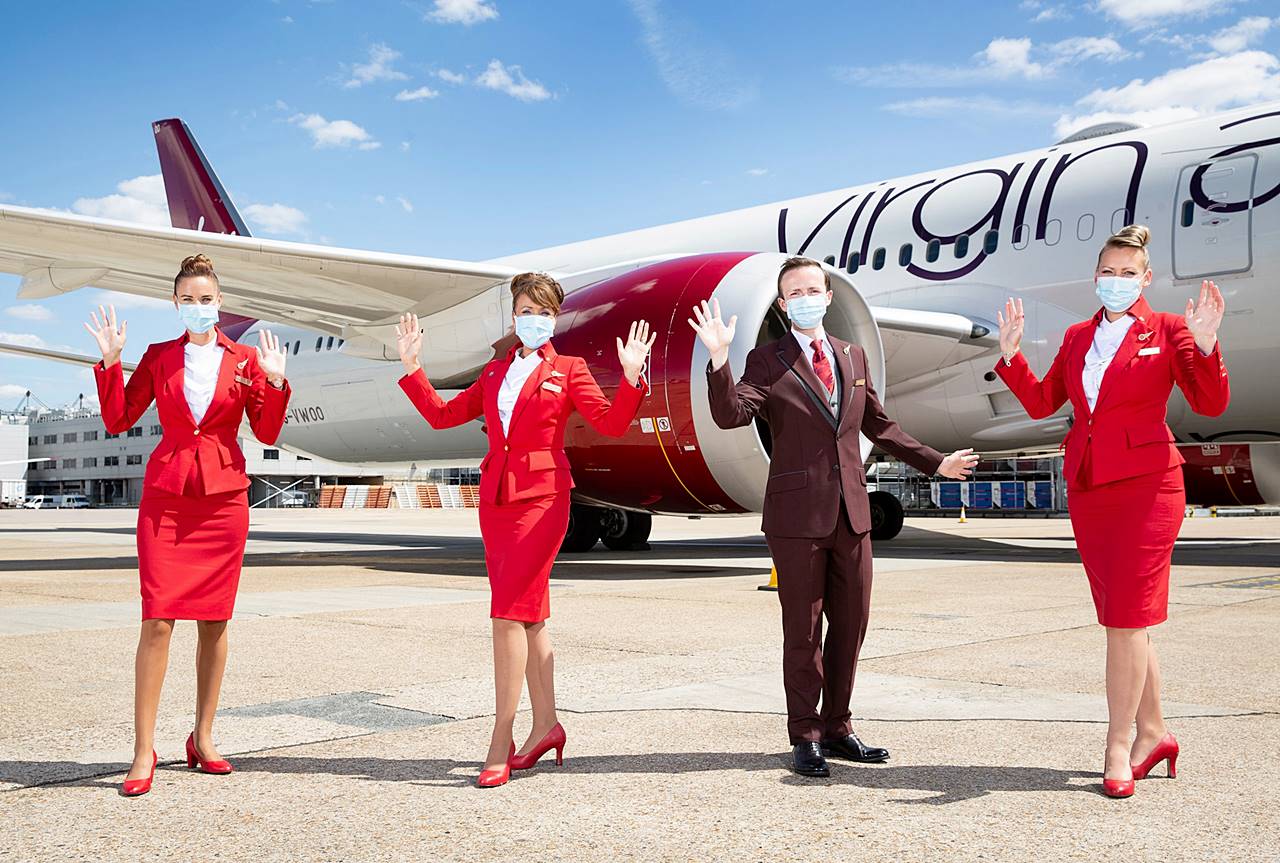 Salary and Benefits
If you want to know the average salary as well as the benefit of a Virgin Atlantic cabin crew member, please check out the list below:
Starting income is at £17,000, including trip pay and on-board commission.
A pension that is adaptable
Life Insurance
Profit sharing
Private Medical Insurance
Bike for Work
Childcare assistance
Season Ticket Loan for Travel
Access to the Employee Store, Salon, and Gym
Video: New Recruits Do Their Cabin Crew Training | Inside Virgin Atlantic E1 | Our Stories
Watch the video to get an inside look of what it's like to work as a Virgin Atlantic cabin crew member. This 44-minute video will walk you through the actual training of new Virgin Atlantic recruits.
Some part of the video will also show you how the daily life of a flight attendant goes during happy and hurry times. Get to know how they react under pressure and how they manage to provide quality service every time. You will also see some of the challenges that come with the job.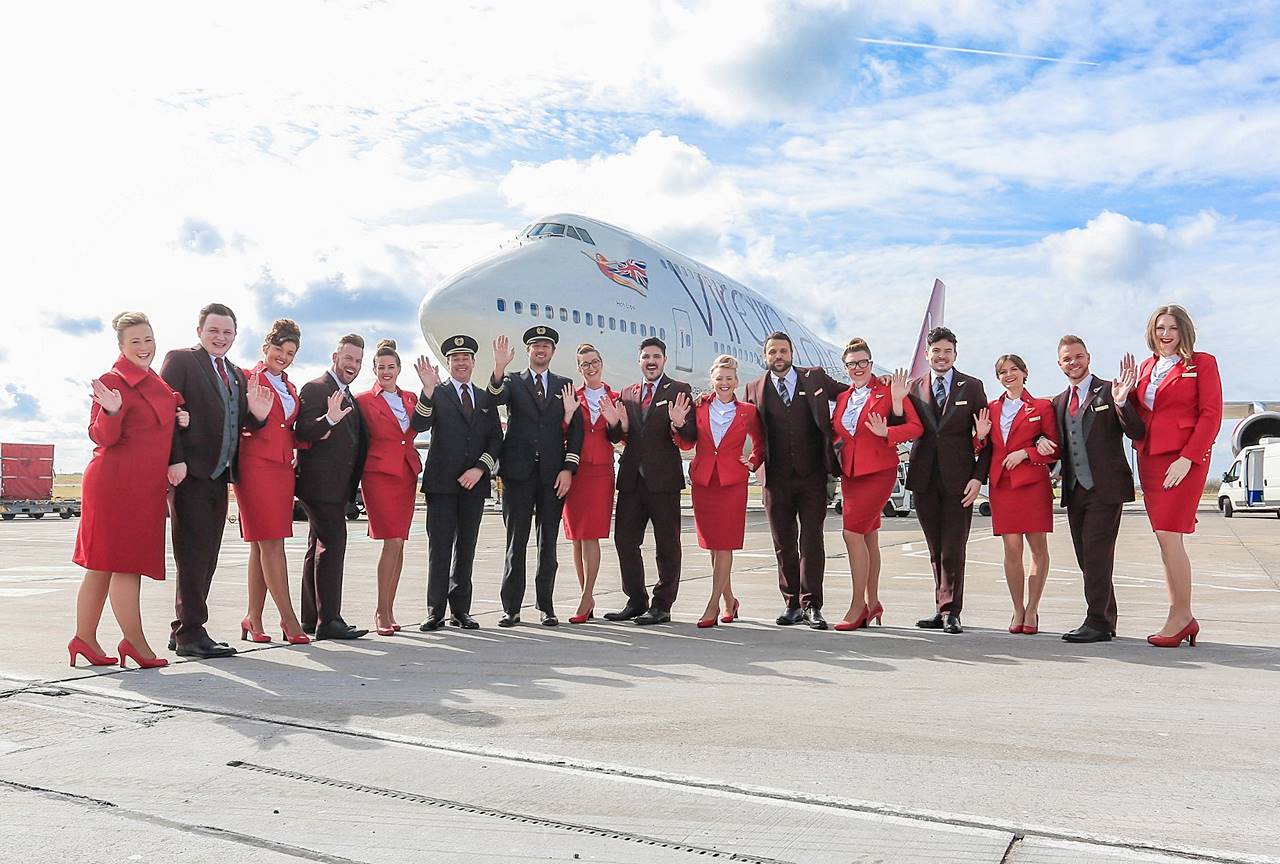 Photos: Virgin Atlantic Airlines Cabin Crew Uniforms
Check out these pictures of Virgin Atlantic Airlines crew so you can see what they look like in uniforms:
Frequently Asked Questions
Here are some FAQs about the airline:
1. Does Virgin Atlantic accept applicants with tattoos?
The U.K. According to a press release issued on May 31, the airline modified its policy to be more accommodating of employees who have tattoos and relaxed earlier limits. Virgin Atlantic will soon enable staff to show off their tattoos while at work, despite previously requiring them to be covered. Take note that this one of the first airlines to introduce a more relaxed tattoo policy.
2. How to know if my application was unsuccessful?
If you are particularly interested in receiving feedback from an interview, please contact the Talent Experience Partner or Specialist who assisted you during the process. In the interim, if any other advertised jobs pique your interest, they welcome your application and encourage you to apply right away; however, they suggest external applicants not to apply for the same role within a 6-month period.
3. I'm turning 18 in 5 months, can I apply now?
The airline specifies a minimum age for the applicants because of legal or regulatory constraints. Because of the fast-paced nature of the industry, it is critical that all of the applicants meet the age restrictions indicated at the time of application.
4. What will be done during assessment day?
You will undergo a one-on-one interview, role-playing, problem-solving tasks, and even a psychometric test.
5. How long does the final interview lasts?
It usually lasts for 30-40 mins.
Summary
Working as a flight attendant for Virgin Atlantic is more than just a job – it's an opportunity to explore the world and meet new people.
As a Virgin Atlantic flight attendant, you'll be based in one of our global hubs, including London, New York, Los Angeles or Hong Kong. From there, you'll have the opportunity to fly to any of their destinations, including the beautiful Caribbean beaches and stunning African safaris.
In addition to getting to see the world, working as a Virgin Atlantic flight attendant also comes with some great perks, including free travel on Virgin Atlantic flights and discounts on hotels and other products
Virgin Atlantic cabin crews are passionate about providing excellent customer service. From takeoff to landing, they employ their distinct personality to bring the brand to life. If you have the flight attendant qualities, this one is a good airline to start and stay for years or decades. If you're looking for an exciting and rewarding career, then a job as a Virgin Atlantic flight attendant could be the perfect role for you.