Imagine an airline that comes to mind when you think of the excitement of travel, the thrill of discovery, and the simple joy of getting away. Enter OWG, short for "Off We Go," an airline that serves a community of passengers and provides them with the spirit of adventure in the sky. Born with a mission to make flying an experience to remember, it brings a positive contribution to the aviation world.
Also Read: OWG (Off We Go) Airlines Flight Attendant Requirements
For many, travel is about stories, memories, and new horizons. The company understands this sentiment and has positioned itself to provide the best experience possible to its passengers. As we delve deeper into OWG's story, we'll uncover what makes this airline keep going and why it's quickly becoming a go-to company for travelers everywhere.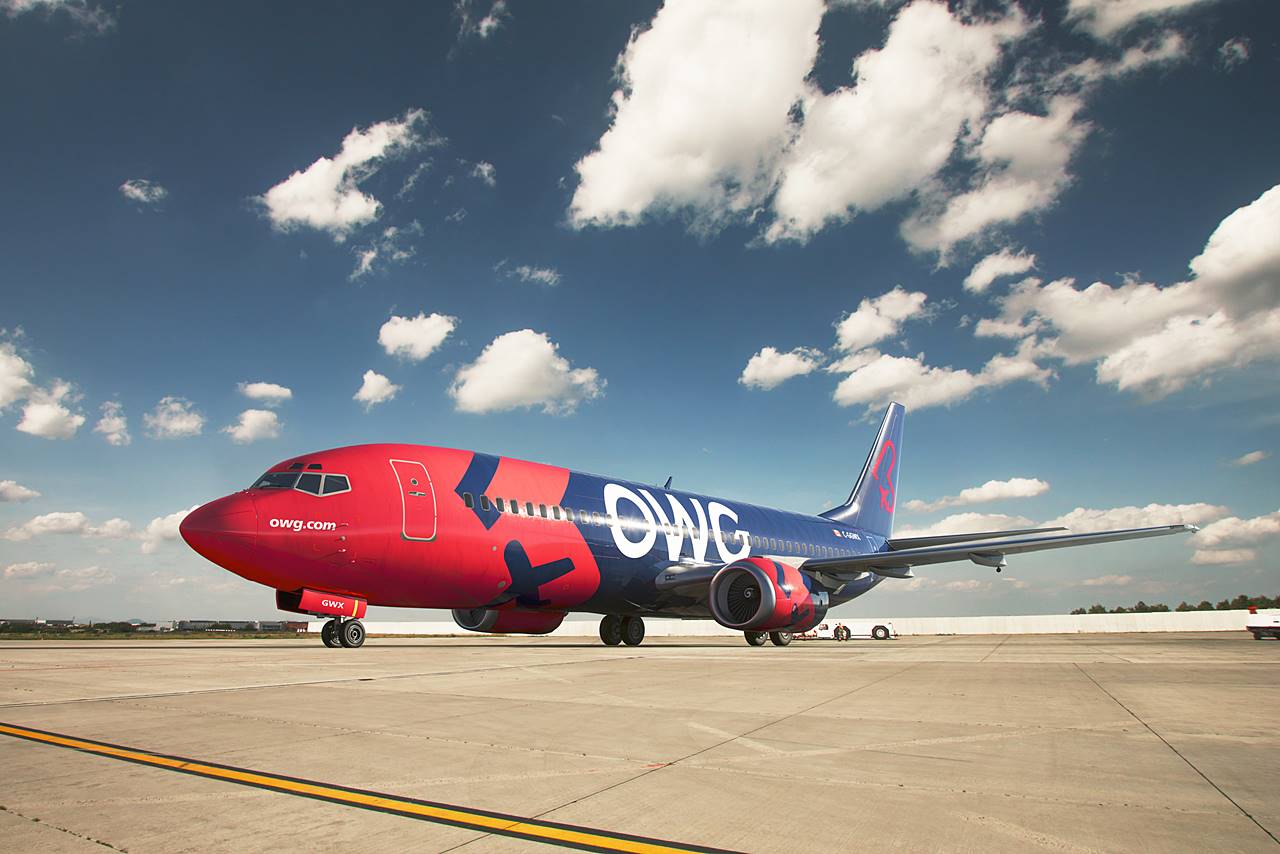 Quick Facts
Airline Name:

OWG

 
Airline IATA Code:

N5

Headquarters: Mirabel, Quebec, Canada
Founded:

2020

Number of Destinations:

6

Fleet Size:

4

Fleet Types:

Boeing 737-400, Boeing 737-800

Location Hubs/Bases:

Montréal–Trudeau International Airport (Quebec, Canada), Lester B. Pearson International Airport (Ontario, Canada)
Brief History Overview
In 2020, Nolinor Aviation introduced the world to its new venture: OWG. Launched on July 6th, this airline decided to operate Boeing 737-400 planes, all with 158 economy seats. Their focus is leisurely trips to sunny southern destinations. Just a week after its introduction, the airline teamed up with Hola Sun Holidays, a Canadian travel company, for specialized flights to Cuba. The first of these flights took off in 2020. Although they had hoped to start in August, they filled the gap with charter flights around Canada starting in October that year.
In 2021, due to the COVID-19 pandemic, the Canadian government requested the company to stop its Caribbean adventures. They had plans to hit the skies again by the end of 2021, this time with a Boeing 737-800 plane. But it wasn't until 2022 that this aircraft started its service.
Products and Services
Flights

– The airline offers scheduled flights to various destinations, making travel a breeze for those looking for reliable and comfortable options. Whether you're heading on vacation or a quick getaway, these flights are designed to make your journey smooth.

Charter Flights

– For those who want a more personalized travel experience, it provides charter flights. This means you can book a whole aircraft for a group or a special event, giving you flexibility and a tailored flying experience.

In-flight Services

– Traveling with this airline is more than just getting from point A to B. They offer a range of in-flight services, from tasty meals to entertainment options, ensuring your time in the air is enjoyable.

Service Animals

– Understanding the importance of service animals, the company welcomes them aboard. If you rely on a service animal for assistance, the airline makes sure both you and your furry friend have a safe and comfortable journey.

Mobility, Medical Equipment, and Special Services

– The airline goes the extra mile to cater to all passengers. Whether you need assistance with mobility, have medical equipment, or require other special services, the airline is committed to making sure your travel needs are met and your flight experience is hassle-free.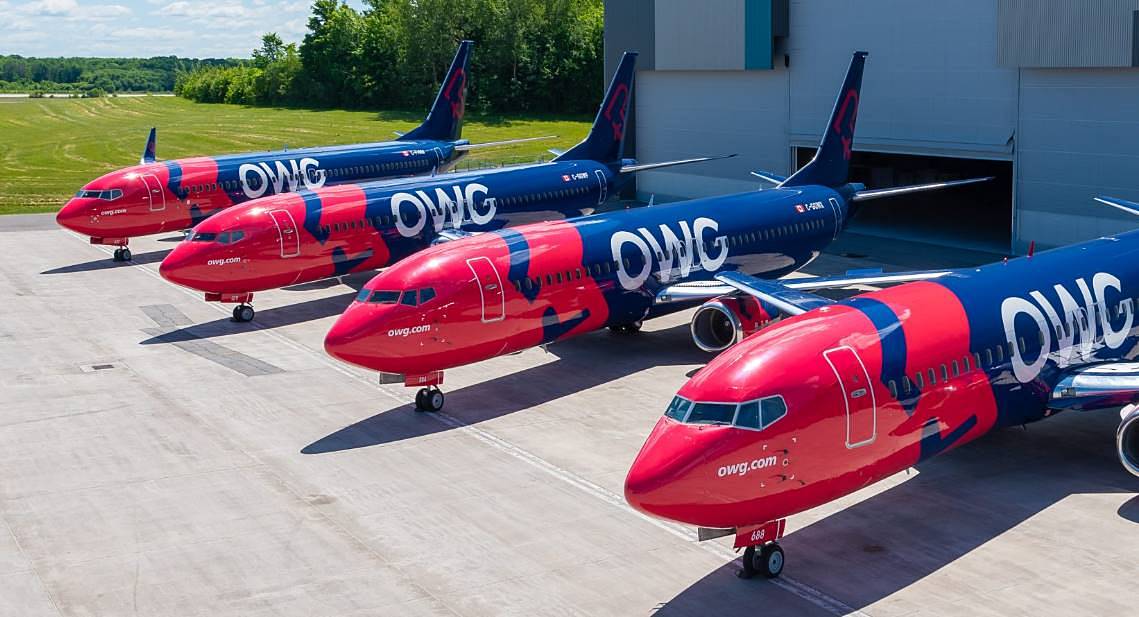 Work Culture
OWG is a company that gives its employees a taste of variety, especially when it comes to HVAC work. The range of tasks available ensures that there's always something new on the horizon for those involved. However, some employees feel that the pay they receive doesn't quite match the effort they put in.
When it comes to flight attendants, from the get-go in their first year, they have a promising start with an annual salary of $45,000. It emphasizes the importance of keeping their best employees happy, especially with the current challenges the industry faces. As its operations expand and needs grow, it knows they have to get creative to make sure its staff feels valued and can deliver that top-notch, "high love" in-flight service it's known for.
Benefits for Employees
Base Pay

: Flight attendants get a steady monthly salary, though the amount can differ based on the airline and where the attendant works.

Pay for Air Time

: This pay is determined by the hours an attendant spends flying. The amount can differ based on the airline and the attendant's location.

Layover Pay

: Often referred to as "Per Diem", this is what flight attendants earn when they have layovers away from home. The amount can differ based on the airline and where the attendant is stationed.

Health Coverage

: Comprehensive medical insurance is available to cover any health-related costs flight attendants might have.

Life Coverage

: Attendants can opt into life insurance plans, providing financial safety for their families if something unexpected happens.

Retirement Benefits

: Various retirement options are offered to secure an employee's future. It's best to check directly with individual airlines for specifics.

Complimentary Flights

: Each year, flight attendants receive several free flights, letting them explore new places.

Flight Discounts

: Employees often get major discounts, sometimes up to 90%, on tickets from their airline and occasionally others, making world travel more affordable.

Hotel Deals

: Being in the airline industry comes with discounted rates at partner hotels for personal trips. Always check the hotel's policy before booking.

Extra Benefits

: Some airlines offer more perks like clothing allowances, help with moving, and bonus payments. For detailed info, it's good to check directly with the airline.
Video: OWG Airlines Leisure Airline
Based in Montreal, OWG is no ordinary charter airline. Boasting a diverse fleet, they have everything from vintage Boeing 737s to sleek Learjet 45s and even Convair 580s. Check the video for more. 
Summary
In wrapping up, OWG stands out as a unique player in the aviation industry. With its distinct approach to services and a deep-rooted work culture, the company consistently strives to offer memorable experiences for travelers. As it continues to grow and adapt, it promises exciting developments for both its employees and passengers in the future.
Contact Information
Company Name: OWG
Address: 1600 Rue Louis Bisson, Mirabel, Quebec, J7N 1G9, Canada
Telephone No.: (905) 882-3687
Website: https://owg.com/en/
Facebook: https://www.facebook.com/OWG/
Instagram: https://www.instagram.com/owg/
Twitter: https://twitter.com/OwgVoyages