If you want to become a flight attendant for Qantas, there are a few requirements you'll need to meet. You must be at least 18 years of age. You'll also need a valid passport, and you must be able to pass a criminal background check. In addition, you'll need to be able to speak English fluently and have excellent customer service skills. If you meet all of these requirements, you can begin the process of applying for a position with Qantas. Once you've submitted your application, you'll be contacted for an interview. If you're successful in the interview, you'll be offered a position as a flight attendant with Qantas.
Qantas is an Australian airline founded in Queensland dating back to 1920. Originally, it was registered as Queensland and Northern Territory Aerial Services Limited (QANTAS). It is the third oldest airline in the world and the flag carrier of Australia. Qantas has a strong reputation for safety and reliability and is a member of the Oneworld alliance. The airline flies to over 85 destinations around the world, including many in Australia and New Zealand.
Also Read: Prague Layover Guide: Best Things to Do in 24 Hours
Qantas flight attendants are known for their friendliness and service with a smile. They are well trained in safety procedures and can deal with any situation that may arise during a flight. They are also responsible for providing inflight entertainment and serving food and drinks as well as for the safety and comfort of passengers during flights. In addition to ensuring that passengers are safe and comfortable, flight attendants also provide customer service. They may help with seat selection, baggage needs, special requests, or any other questions or concerns passengers may have. Flight attendants are an important part of the Qantas team and contribute to the airline's excellent reputation.
To know more about the airline's flight attendants, read on as we give you an in-depth guide and clear instructions about the application process and the requirements and qualifications for a cabin crew position.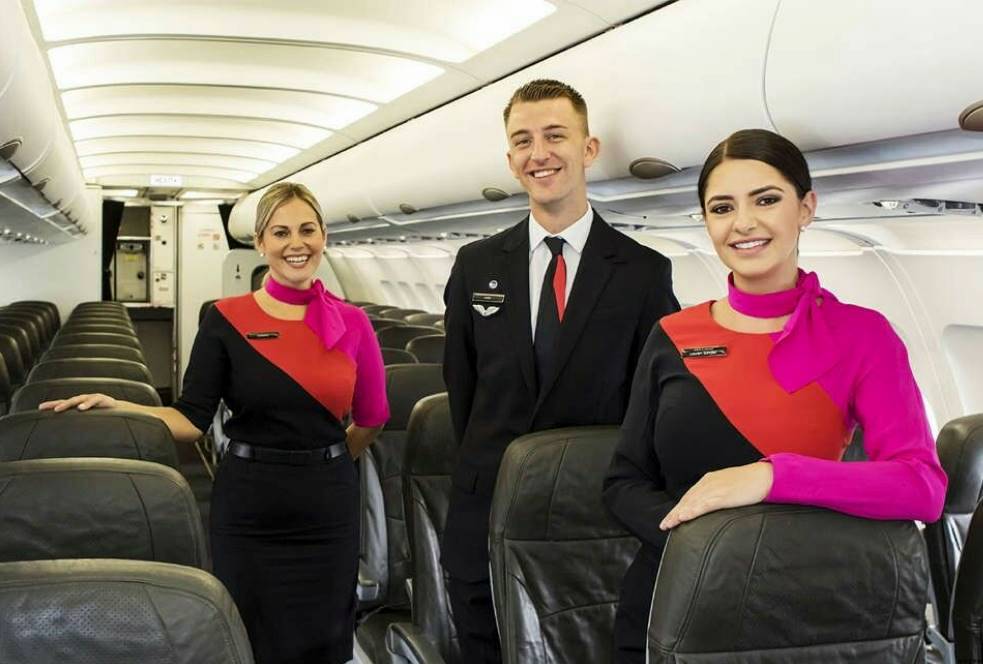 List of Requirements and Qualifications to Become a Qantas Airlines Cabin Crew
Flight attendants are responsible for the safety and well-being of passengers during flights and must be able to handle emergencies calmly and efficiently. Qantas is looking for outgoing and bubbly individuals who are passionate about providing excellent customer service.
Hence, to apply for a position and join Qantas' Cabin Crew, aspiring individuals must meet first the following set of criteria:
Must be at least 18 years of age.
Must meet the height requirements between 163cm – 183cm, or for QantasLink 158cm – 183cm.
Must have an Australian or New Zealand permanent residency and a passport ensuring unrestricted access to all Qantas ports of call with at least 12 months validity.
For UK applicants, you must hold the legal right to live and work in the UK.
You must be healthy and fit and can swim 50m fully clothed and unassisted and tread water for 3 minutes.
Aside from that, applicants must hold a current Senior First Aid Certificate with a validity of 12 months at the time of application.
You must also have a Responsible Service of Alcohol "Statement of Attainment" at the end of the recruitment process.
You must also have a strong commitment to customer service with recent experience in a face-to-face role.
Applicants must also demonstrate empathy in service with people from a variety of cultures and countries.
Must be willing to relocate, as required, to any location.
Having an experience in Food and Beverage service is an advantage.
Fluency in at least one of the priority languages is an advantage for International cabin crew positions such as French, German, Italian, Spanish, Thai, Mandarin, or Cantonese.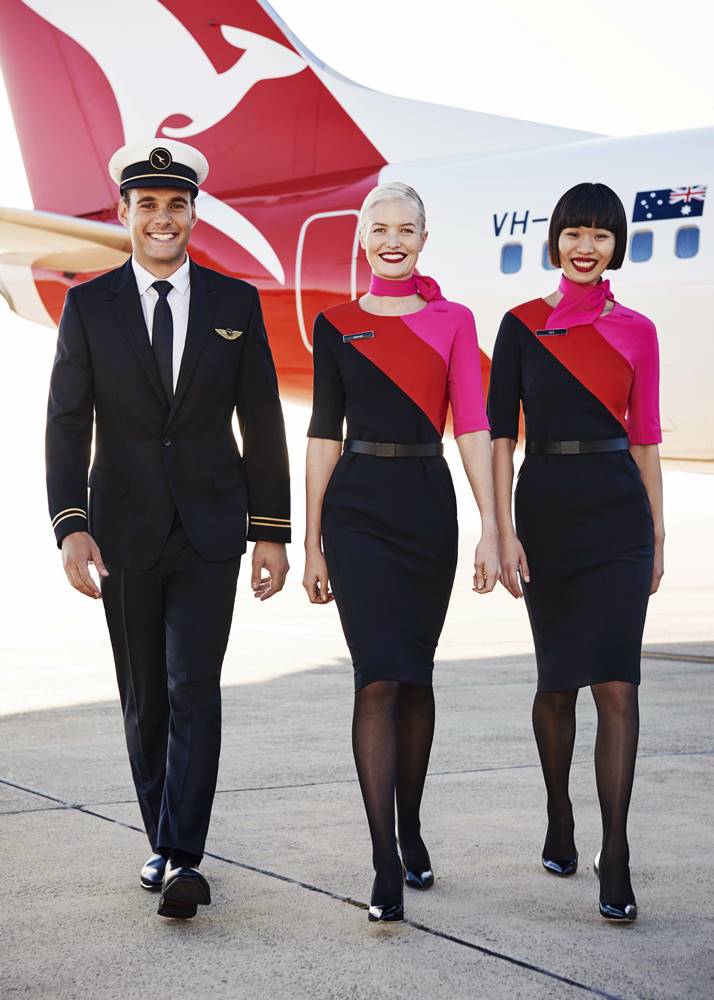 Application Process
The Qantas flight attendant application process is competitive, so it's important to put your best foot forward. Hence, we are going to help you out with your application through this step-by-step guide:
Step 1: Go to the company's website. You may click here and get redirected immediately.
Step 2: Browse down and click "Careers" then "Cabin Crew".
Step 3: Keep reading and browsing until you reach "Cabin crew recruitment journey".
Here, you are informed that their job vacancies for the position are advertised at Qantas Careers. Hence, you have to visit their website and submit an application there when positions become available at your preferred base.
Step 4: After applying, you have to wait for a response from the recruitment team.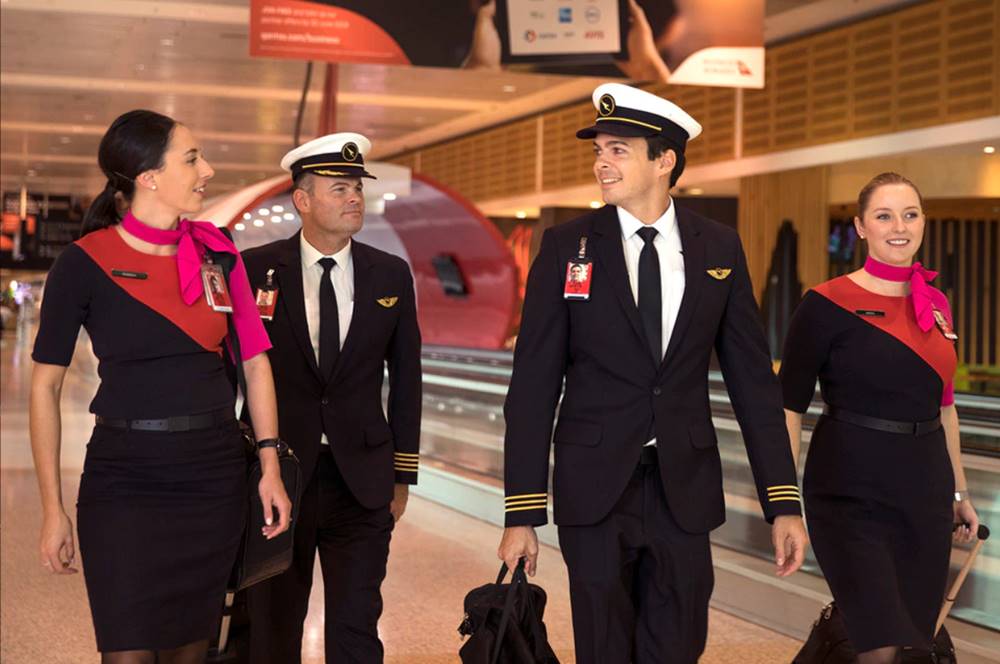 Working for Qantas Airways
Qantas Airways is one of the best airlines in the world. The company surely knows how to respect diversity and encourage their organization to work as one despite their differences – which leads to a harmonious relationship between each and every employee. In Qantas, the employees don't give much relevance to competition among them as their main agenda is to achieve the goals of the company and help one another to be able to provide high-quality service to the passengers.
The current and past employees of the said airlines shared how friendly and supportive the employees are, allowing them to create an empowered culture. If you're looking forward to starting a career with Qantas, we will tell you everything you need to know!
This aviation company provides world-class training and coaching for their cabin crews while implementing healthy and safety rules for them. Before you work for Qantas, you should know that the company is always ready to face different work challenges as they believe that a positive mindset is important in the industry.
Rather than focusing on the problem, they immediately see what options they have to be able to resolve the issue effectively because they believe that there's a solution for everything. Sounds enticing, isn't it?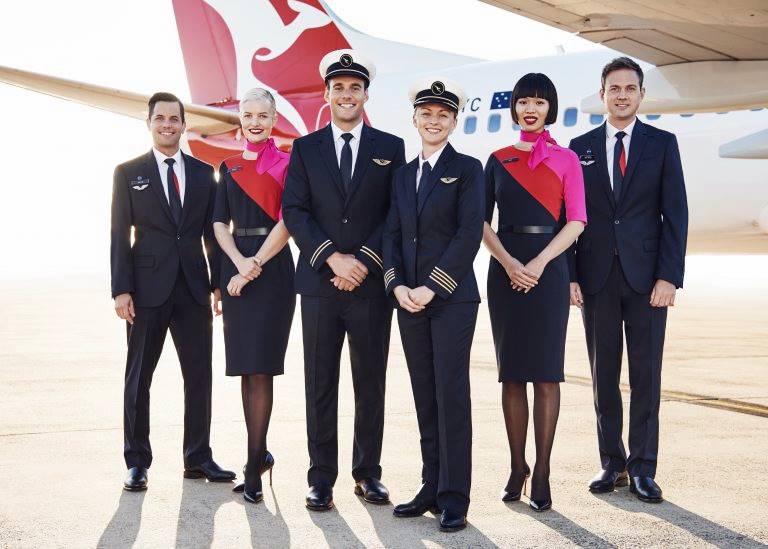 Salary & Benefits
Flight attendants at Qantas Airlines receive competitive salaries and benefits. They can expect to earn between $56,000 and AUD 70,000 per year and their salaries are based on their experience and location.
Aside from their salaries, they are also entitled to receive paid parental leave, travel industry discounts, airfare discounts, access to salary sacrifice programs, free employee assistance programs, and discounts on products and services.
Video: An Experience with Qantas as a Cabin Crew
In this video, Victor Florensa, a former cabin crew of Qantas shared his wonderful experience with the airline as he recalls his flying experience with them.
Here, he also shared what the application process is like and his experience from the day he applied for the position. Hence, this video is very helpful to anyone who wishes to join the airline's cabin crew.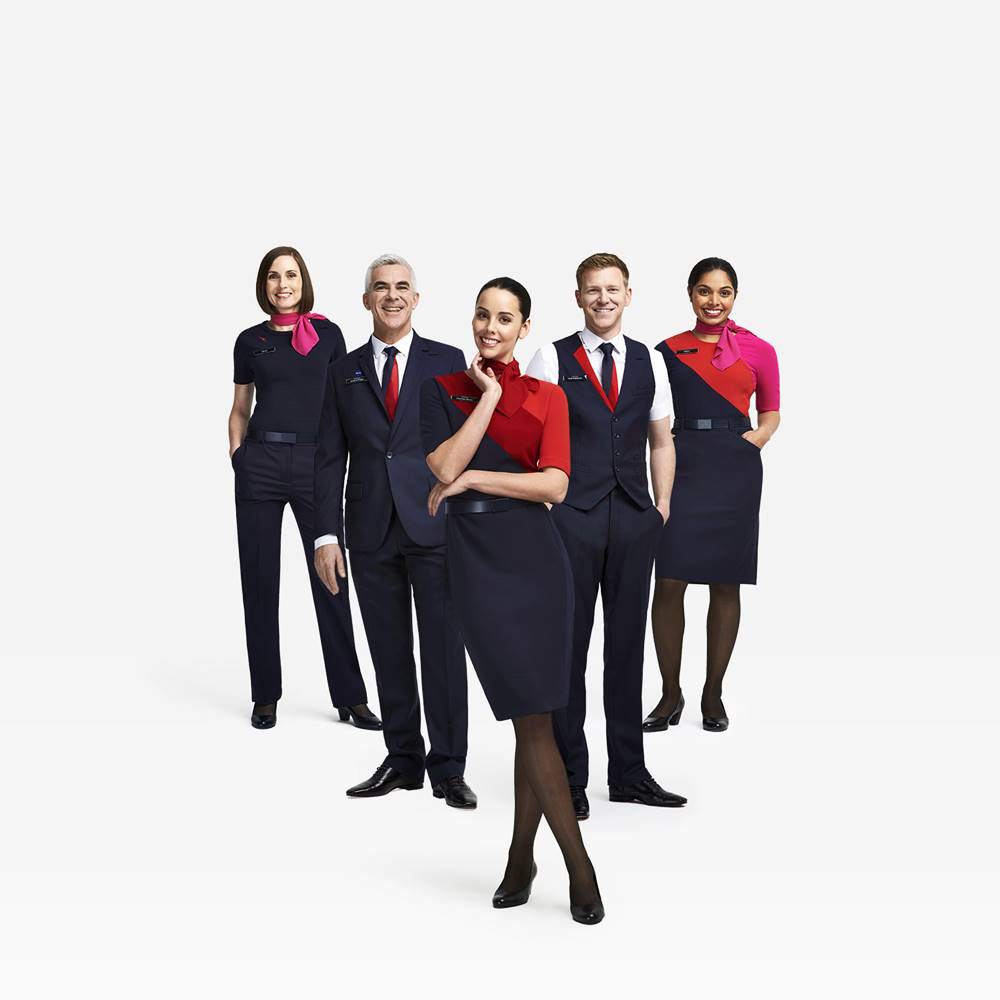 Photos: Qantas Airlines Cabin Crew Uniforms
Check out these pictures of Qantas Airlines crew so you can see what they look like in uniforms:
Frequently Asked Questions
Here are some common questions about the requirements for Qantas:
1. What are the age requirements for Qantas flight attendants?
You must be at least 18 years old to qualify and apply.
2. Is there a training program for new Qantas flight attendants?
After successful application, newly hired Qantas flight attendants are required to attend a training program provided by the company.
3. Do I need to be proficient in another language?
Aside from English, it is not required to be proficient in another language. However, applicants who can speak another language such as German or French will have a huge advantage during the selection process.
4. Can I apply if I don't have an Australian passport?
A valid passport is one of the requirements to proceed with your application. Hence, if you do not have one, you are disqualified.
5. What specific qualifications do I need to possess?
You must have a current Senior First Aid Certificate with a validity of 12 months at time of application and a Responsible Service of Alcohol "Statement of Attainment" at the end of the recruitment process.
6. Is there a minimum height requirement?
To qualify, applicants must be in between 163cm – 193cm tall, or for QantasLink 158cm – 183cm.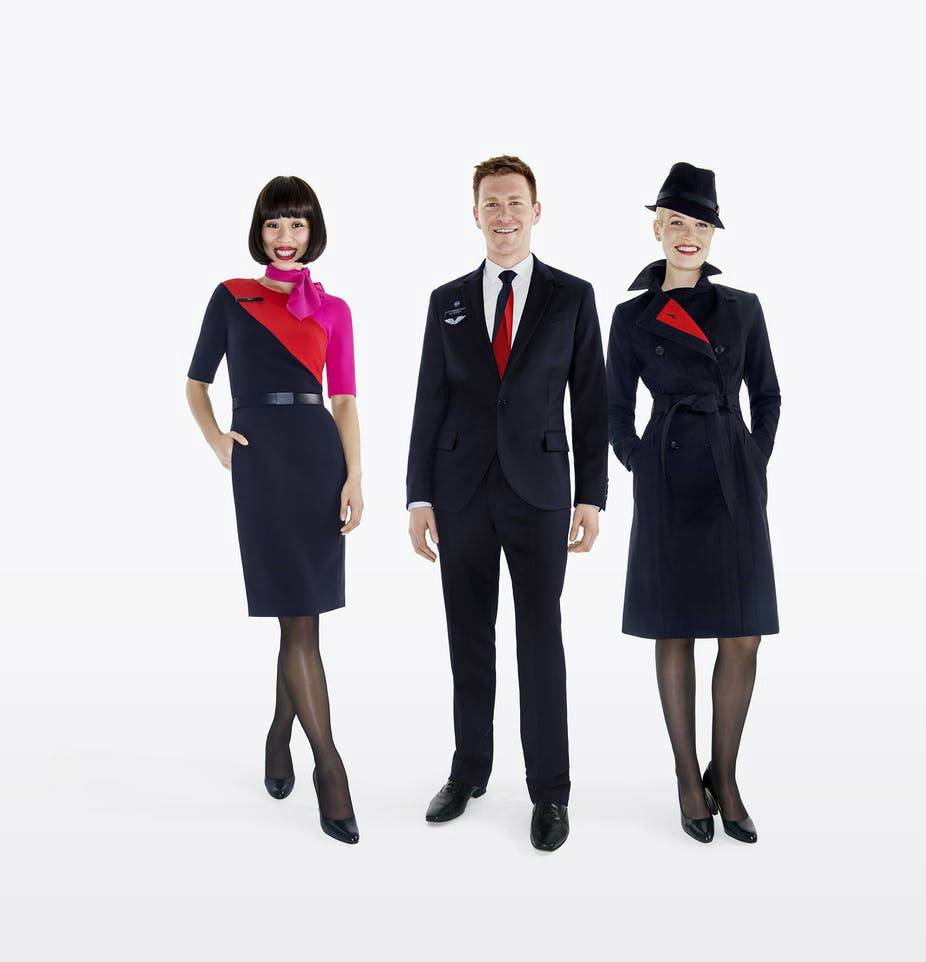 Summary
Flight attendants play a vital role in ensuring the safety and comfort of airline passengers. As a cabin crew, you would be responsible for conducting safety demonstrations, serving food and beverages, and assisting passengers with any queries or concerns they may have. In addition to providing excellent customer service, you would also need to be alert and quick-thinking in the event of an emergency. The ability to stay calm under pressure is essential in this role. If you are interested in joining the Qantas team, you should have excellent communication skills and a strong desire to provide outstanding customer service.
All in all, the requirements to become a Qantas flight attendant are not as difficult as one might think. Although a certain level of fitness is required, as well as the ability to swim, the majority of the other requirements are skills that can be easily learned.
Working as a Qantas flight attendant requires excellent customer service skills, the ability to deal with different types of people, and the ability to think on your feet. You must be able to work well under pressure and have a high level of stamina. If you are looking for an exciting and challenging career, then working as a Qantas crew might be the right choice for you.