Get to know about how you can apply as a cabin crew for Air North through this informative guide below. This guide outlines all the important details you need to keep in mind for the application process, including the requirements, qualifications, documents, and step-by-step procedure for applying for the flight attendant position.
Also Read: London Layover Guide: 24 Hours in London Itinerary
Air North is a Yukon-based Canadian airline that takes pride in making its air travels enjoyable and memorable for flight passengers. The airline's level of dedication remains unparalleled, thanks to its passionate team of staff and cabin crew that helps make every flight unforgettable for everyone. If you want to be part of this airline's committed team of staff, this guide will tell you all you need to know about the process of hiring and how you can best leverage your chances of getting hired. Read through and understand each piece of information thoroughly so that you'll be well-informed of the steps to take when applying for this airline company.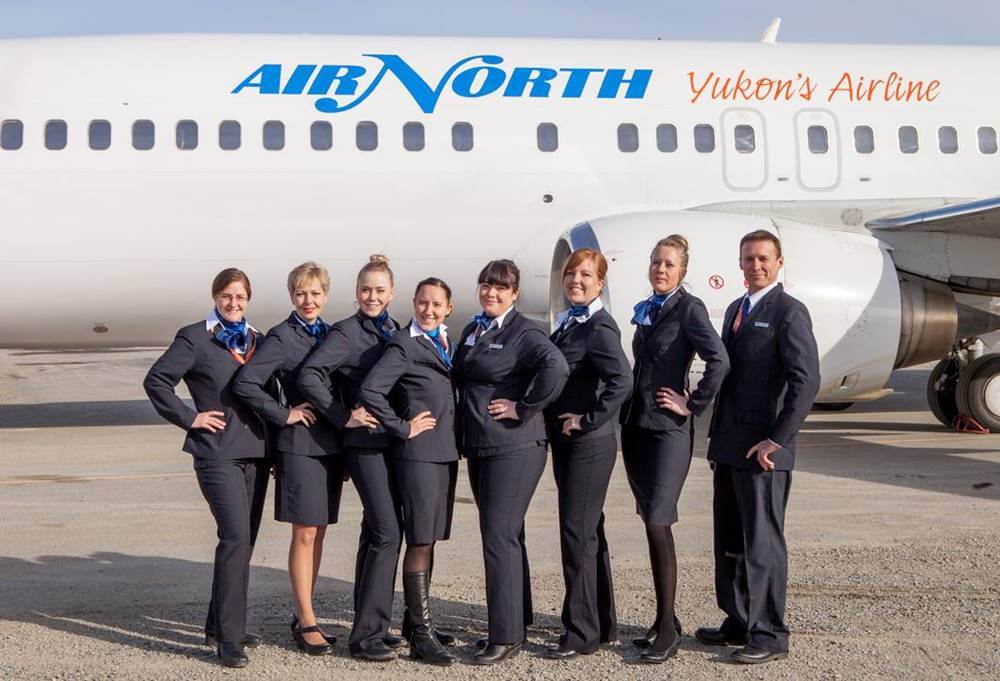 Overview of the Air North
Air North is a Canadian airline based in Yukon that services passenger and cargo flights throughout Yukon, including Northwest Territories such as Ontario, British Columbia, and Alberta. It also services charter flights to Alaska and Canada and provides fuel and ground handling services at airlines throughout Yukon, as well as Edmonton and Vancouver International Airport.
This airline company constantly commits itself to the idea of making air travel enjoyable for everyone. Because of these, they were deservedly recognized as North America's Best Specialty and Leisure airline by Trip Advisor in 2019, solely through customer reviews and feedback alone.
But beyond their level of dedication to service, Air North is also unique due to the fact that it is entirely owned by the Yukoners, which also includes the Vuntut Gwitchin First Nation. One in 15 Yukoners possesses an employment or equity stake in the said airline.
Since its establishment in 1977, it didn't take much longer for the airline to grow beyond its initial vision. Over the years, the airline has purchased more aircraft and continuously expanded its services to numerous destinations. Presently, Air North comprises a large family of more than 400 part-time and full-time employees, consistently offering great opportunities for those who seek it.
More than that, Air North considers its employees the most valuable assets of its success, as testified by their productive interactions and contributions every day.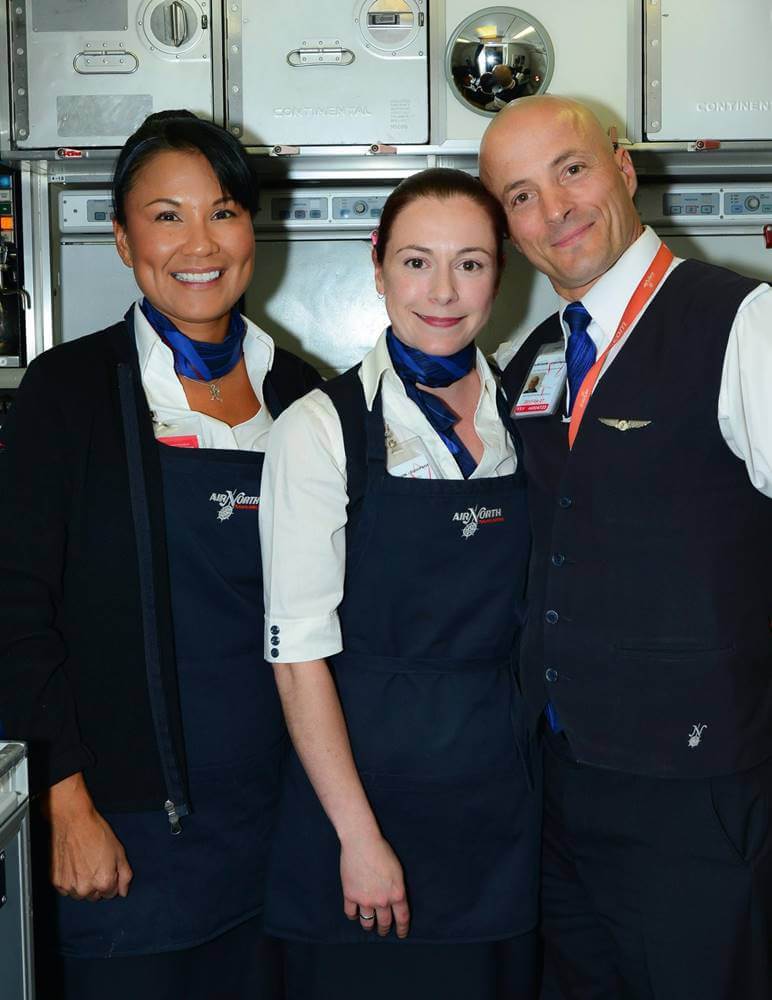 Responsibilities
Before applying to become a flight attendant for Air North, it's crucial that you're aware of the responsibilities that come with the job. This helps you have a brief glimpse or overview of what you will be expecting should you land the position and helps you gauge if you have what it takes to take on this demanding role.
As a flight attendant for North Air, you can expect to be in charge of assisting the passengers and tending to their needs and concerns. But there's also more than you need to perform in your job as well. These include:
Ensuring passenger safety and security of all passengers and crew during flights
Following and enforcing standard procedures in compliance with the regulatory requirements established in training
Proficient handling of emergency and communication equipment such as aircraft doors, oxygen systems, fire extinguishers, lighting systems, and galley equipment
Managing emergency and uncomfortable situations with ease and utmost professionalism
Showcasing exceptional skills in customer service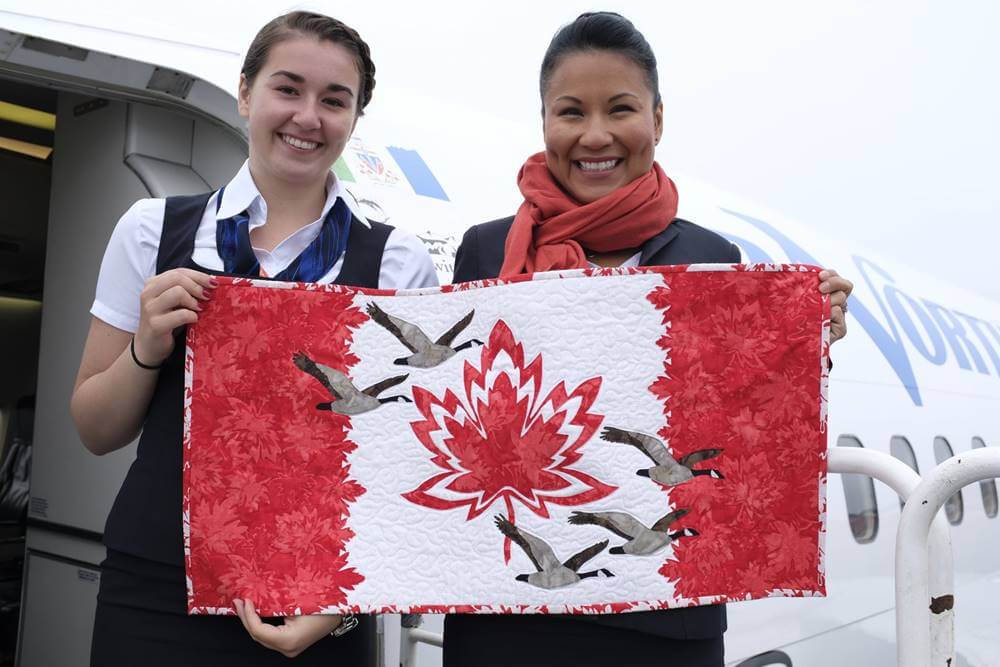 Qualifications
Air North maintains an excellent record in customer service, which it proudly delivers through its well-trained staff and crew. As a customer-centric airline, Air North makes sure that its staff effectively and exceptionally renders the most authentic form of hospitality to all of its passengers. That said, it has its own set of qualifications when looking for the best candidate for the position to ensure that you will deliver the expected amount of hard work and dedication towards your job – something that the airline has taken pride in for many years now.
Here are the qualifications that the company is looking for a job candidate:
Must not be taller than 197 cm
Minimum 19 years old
Detail-oriented skills with high accuracy levels
Effective ability in problem-solving
Passion for rendering excellent customer service
Basic knowledge of Excel, MS Word, and databases
Capability to work independently and within teams
Exceptional time management and organizational skills
Adaptable and flexible in terms of working shifts, holidays, irregular operations, and weekends
Physically fit
Pleasing personality
Conflict resolution skills
Outstanding communication skills, both written and verbal
Two years of work experience in Customer service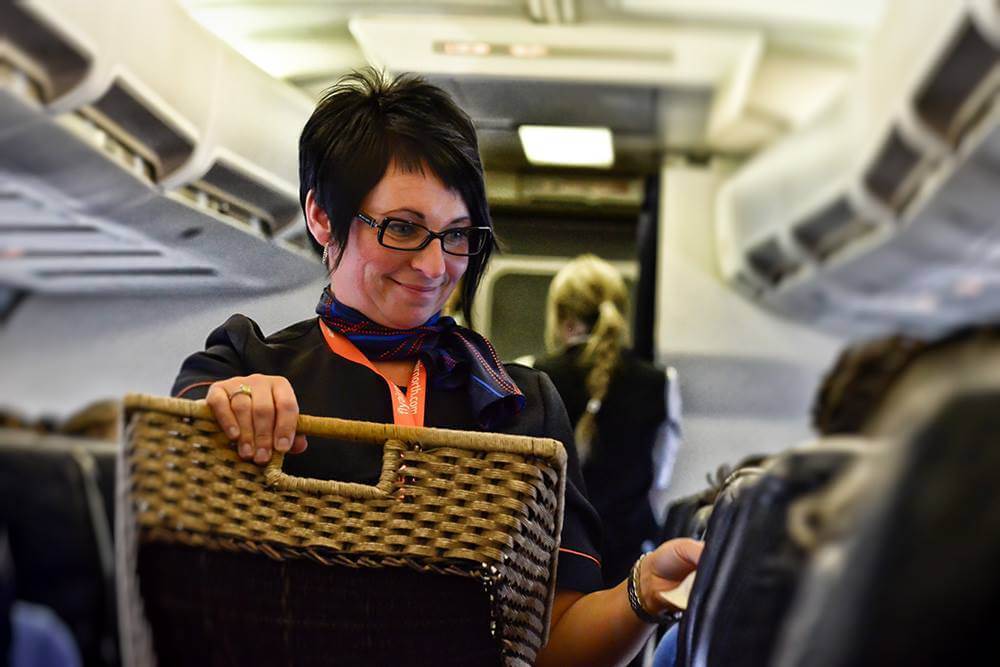 Document Requirements to Prepare
Now that you've learned about the qualifications and responsibilities of an Air North flight attendant, it's now time to determine the documents you need to prepare for your application. These documents will help increase your chances of application as long as you prepare them as promptly as possible. This is because your documents or application form will serve as the main basis for recruiters to determine your skills, background, and experience. These will be enough for them to decide if you are fit for the job.
Here are the documents you need to prepare beforehand.
Updated CV/resume
Valid passport with validity of 12 months
Grade 12 High School diploma or any equivalent
Valid Restricted Area Identification card
Valid Class C Driver's License
Responsible Service of Alcohol Certification
Where to Apply for a Job for Air North Online
You can apply for a job for Air North online by visiting their careers page here. Simply look through the job vacancies on the page and apply. You can also email them at reservations@airnorth.com.au or contact them through the telephone number posted on the page.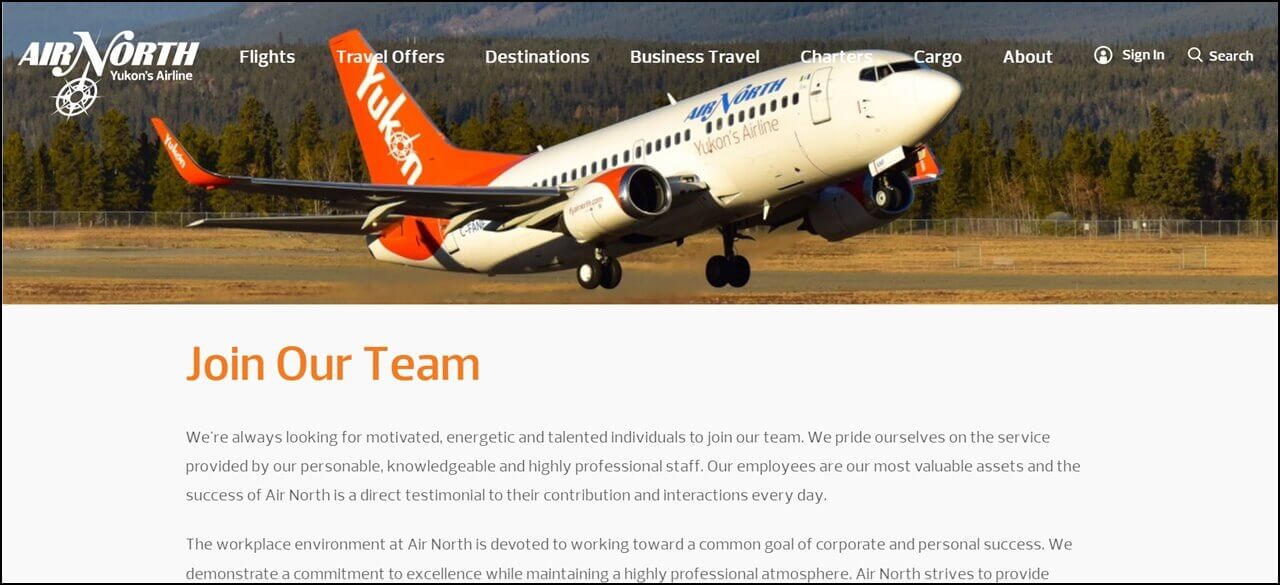 Besides this, it may also be good to stay up to date with their social media pages to be informed about upcoming announcements or important information about the hiring process.
How to Become a Flight Attendant for Air North
Below is a step by step guide on how to go about submitting your application on your way to becoming a Flight Attendant for Air North.
Step 1: Visit the Careers Page of Air North.
Go to the Careers section of Air North, which you can also conveniently access by clicking on this link. 
Step 2: Browse the list of available job vacancies and select the one that you want to apply for.
Upon going to the airlines' career page, select the available job position you wish to apply for. After selecting, you will see all the necessary job details such as expected salary, hours of work, and location of the job. Make sure to read through all of these so that you'll know what will be required of you upon application.
Step 3: Submit your resume and cover letter.
There are two possible options for submitting your resume.
a. Apply directly
You can choose to apply directly on the job posting by simply filling out the basic information needed, such as name, phone number, email, and the job you're applying for. You will also be uploading your resume here directly. Once finished, click submit.
b. Submit through email.
Another option is through email. When you click on 'See Job details,' you will be downloading a pdf that lists down all the requirements and qualifications that come with the job. Once you've done this, submit your cover letter and resume to the company's Human resources through email at careers@flyairnorth.com. If you wish to deliver it in person, you can also submit it to their office at 150 Condor Road, Whitehorse, Yukon.
Step 4: Wait for further instructions.
After submitting, you'll have to wait for the company to contact you. Only shortlisted applicants will be contacted by the company to proceed to the next phase of hiring.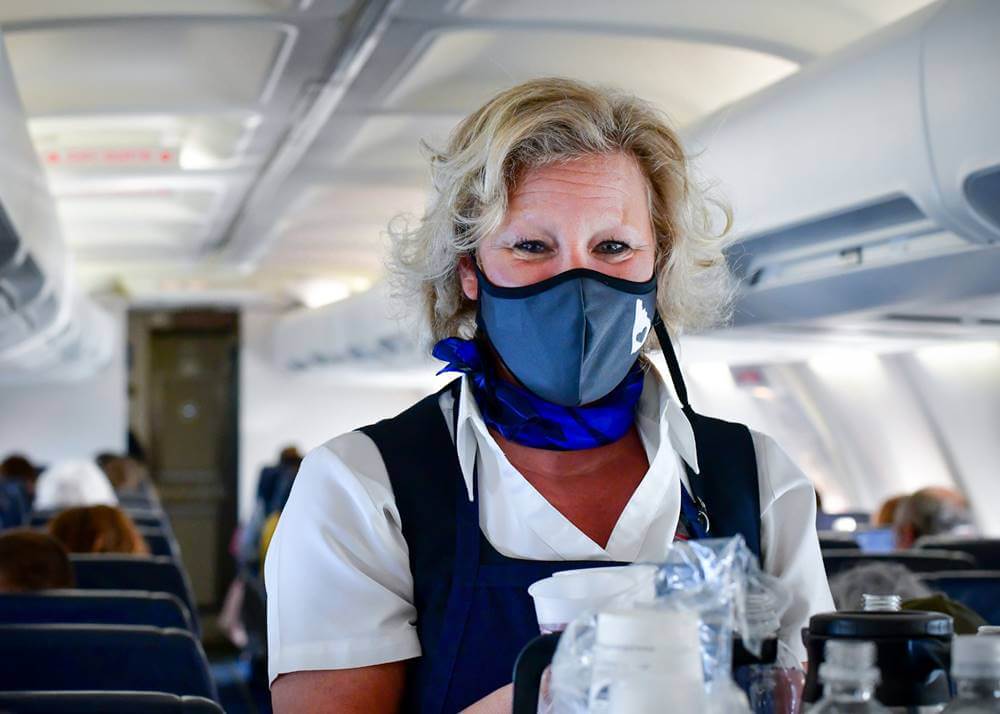 Monthly Salary of an Air North Flight Attendant
The average starting wage for flight attendants in Air North is around $17.93 per hour, which is approximately 18% above the national salary average for the profession. This is also inclusive of a top-tier salary benefits package such as great travel perks, dental and health benefits, fuel discounts, local and international flight benefits, and more.
Video: Air North, Yukon's Airline Flight Experience
This video gives an insight into how Air North effectively handles customer services and its edge in terms of the area. Moreover, it also shows the reason behind why the airline was dubbed the Best specialty and Leisure airline in 2019 and how they consistently work to uphold this recognition.
Photos: Air North Flight Attendant Photos
Check out these beautiful pictures of Air North Flight Attendants in uniform. If you wish to picture yourself being a part of this company, check out these photos to give you an idea about working for this airline:
Frequently Asked Questions
Here are some of the frequently asked questions from other applicants that may help you increase your journey's success rate:
1. Is there a height requirement?
Air North's qualifications state that you must not be taller than 197 cm to apply for the job.
2. What age should I be to apply?
You must be at least 19 years of age in order to be eligible for applying.
3. What are the skills needed to become an Air North flight attendant?
Some skills you need to have as a flight attendant in Air North is the ability to swim 100m unaided, fluency in English, both oral and written, and the capability to work under pressure and at varying altitudes.
4. Are there grooming protocols?
Upon applying for the job, you must be ready to oblige with the company's strict grooming protocol.
5. Where is Air North's headquarters located?
The airline's headquarters are located in Erik Nielsen Whitehorse International Airport, Whitehorse, Yukon.
6. How can I apply for Air North?
You can apply as a flight attendant for Air North through their careers page or by submitting an email with your resume and cover letter at career@flyairnorth.com.
7. How long is the training for Air North flight attendants?
Flight attendants are expected to complete a Ground Training program that lasts for approximately three weeks.
8. Are there salary benefits or perks?
Yes. Besides the competitive salary, you also get employer-paid dental and health insurance, travel perks, and more.
9. What are my responsibilities as an Air north cabin crew?
You are responsible for ensuring passenger and crew safety and security, performing pre-and post-flight checks, and tending to customers' concerns.
10. Is a college degree required?
Air North airlines only require at least a Grade 12 high school diploma to apply. Further education, however, is an asset.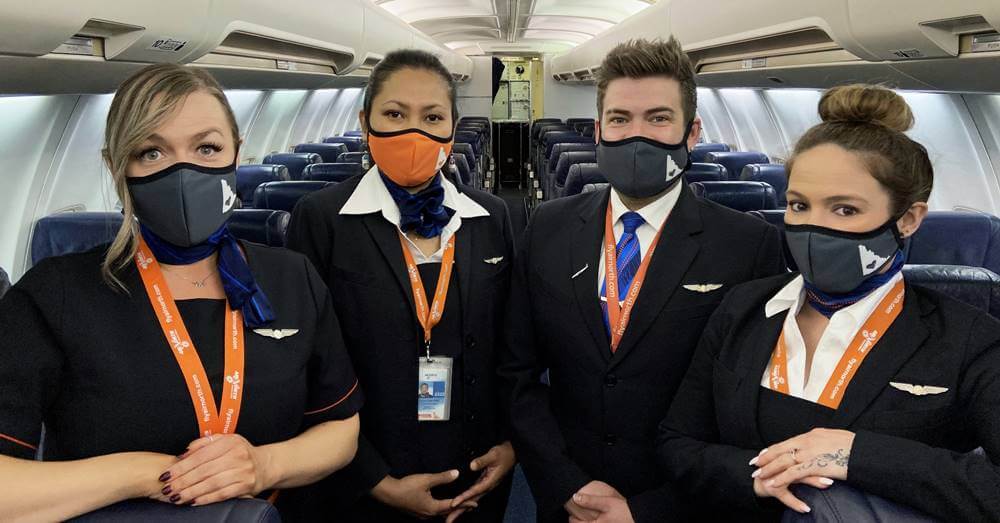 Summary
Being a flight attendant at Air North is a privilege, especially if you consider its impressive track record and recognition of customer service and efficient management. That said, it's crucial that you're also equally aware of the responsibilities in store for you should you decide to apply for the job. Make sure to follow and keep in mind all the information listed in this guide so you can secure better chances of landing the job that you desire!
Contact Information
AIR NORTH
Address: (of main headquarters) Erik Nielsen Whitehorse International Airport, Whitehorse, Yukon, Canada
Telephone Number: 1-800-661-0407 or 1-867-668-2228
Website: https://www.flyairnorth.com/
Facebook: https://www.facebook.com/airnorth/
Instagram: https://www.instagram.com/flyairnorth/
Twitter: https://twitter.com/flyairnorth