Are you interested in becoming a Bahamasair flight attendant? If so, there are a few things you need to know. First of all, you must be at least 18 years of age and have a high school diploma or equivalent. You will also need to pass a background check and have a valid passport.
If you meet these requirements, the next step is to submit an online application. Once your application has been received, you will be contacted for an interview. The interview will include a written exam, as well as a practical demonstration of your customer service skills. If you are successful, you will be offered a position with Bahamasair. So if you're looking for an exciting and challenging career, be sure to apply for Bahamasair flight attendant hiring today!
Also Read: Seychelles Layover Guide: Best Things to Do in 24 Hours
Applying as a Bahamasair cabin crew is much easier with a guide. In this article, you will learn all the basic things you need when you apply for this airline, including a brief overview of the company, qualifications and requirements, and FAQs.
During flights, the first and most important point of contact for passengers is with the flight attendants who work in the cabin. They are concerned about the safety of the passengers and are prepared to cope with the response to any emergencies that may arise. Before the flight begins, they check that all personal protective equipment (PPE) is functioning properly.
They provide passengers with information and instruction, as well as demonstrations of safety equipment and procedures. In addition to this, they provide comfort to people when a crisis occurs.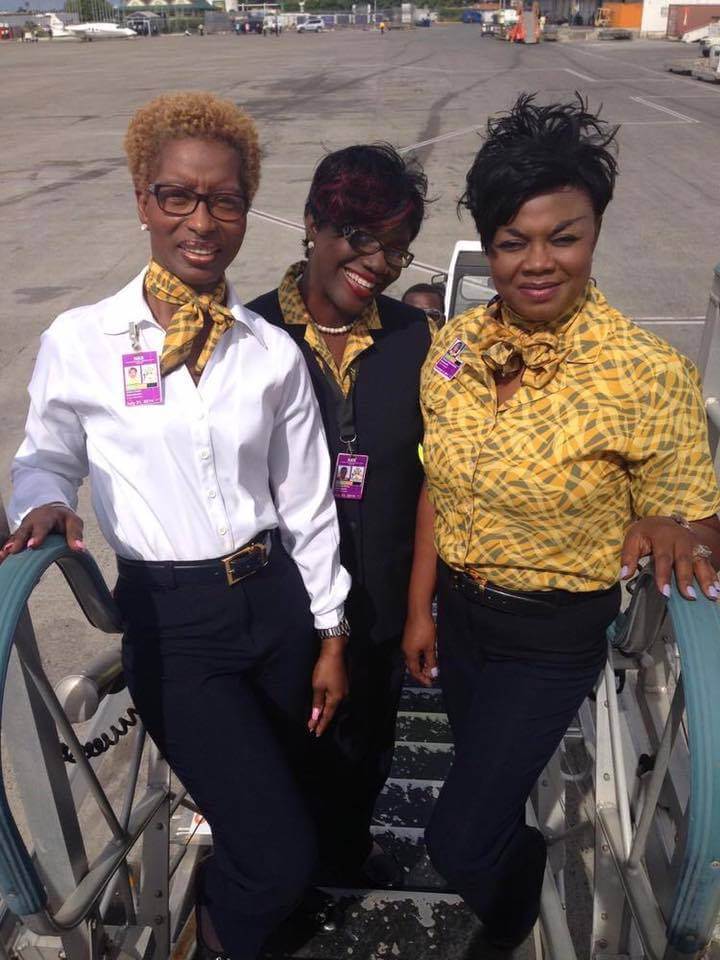 Overview of Bahamasair
In 1973, Bahamasair was established as a subsidiary of the newly constituted Independent Commonwealth of The Bahamas. The objective is to guarantee safe and protected airline travel inside the archipelago as well as over the world. The National Flag Carrier's purpose was to provide an "Essential Service" connecting Nassau, the nation's capital, and the outlying Archipelagos.
Simultaneously, Bahamasair was to reduce the uncertainty of the country's dependency on international airlines, the leading national business, and the influence on tourism. Flamingo and Out Island Airways Airways merged to establish Bahamasair Holdings Limited. The airline is entirely owned by the Bahamas government.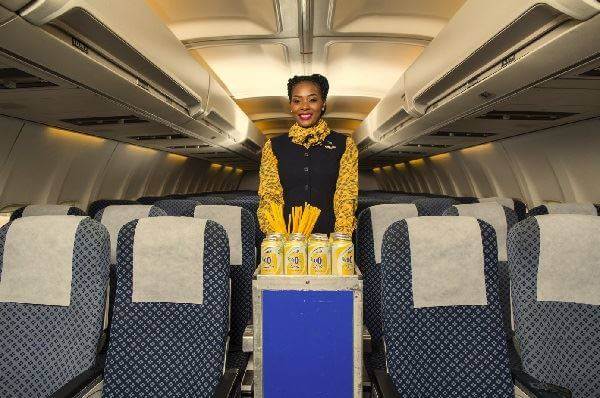 Responsibilities
There is no variation in the duties required of flight attendants between different airlines anywhere in the world. As a result, it is understandable to assume that the obligations of a flight attendant for Bahamasair are the same as those of flight attendants for other airlines, despite how significant the differences may be.
Cabin Attendants guarantee occupant comfort and an incredible flight journey throughout the journey. They give excellent customer service and respond to the needs of travelers while serving beverages.
During a pre-flight briefing, cabin attendants are instructed on their respective duties for the upcoming flight. Crew members are also notified of flight information such as; the timetable and thus any passengers with special needs, passengers in wheelchairs, diabetic passengers, or the number of babies on board.
Performing pre-flight responsibilities, such as inspecting the protective equipment, checking that all beverages and refreshments are on board, and checking that the aircraft is clean and orderly.
Greeting passengers and escorting them to their seating.
Informing passengers of the aircraft's safety protocols and verifying that all carry-on luggage is safely stored.
Prior to takeoff, confirm that all passenger safety belts and galleys are securely fastened.
During the flight, addressing passenger inquiries and making a statement on behalf of the pilot.
Passengers were offered beverages.
In an emergency, comforting passengers and guaranteeing that they execute safety measures properly.
When necessary, provide first aid to passengers.
Assuring that passengers depart safely at the end of a trip and that no luggage remains in the overhead compartments.
Keeps the workplace tidy at all times.
As allocated by the Duty Manager/Customer Experience Manager, assist the Guest Services Department.
Assist the Duty Manager/Customer Experience Manager with the Contact Center Unit.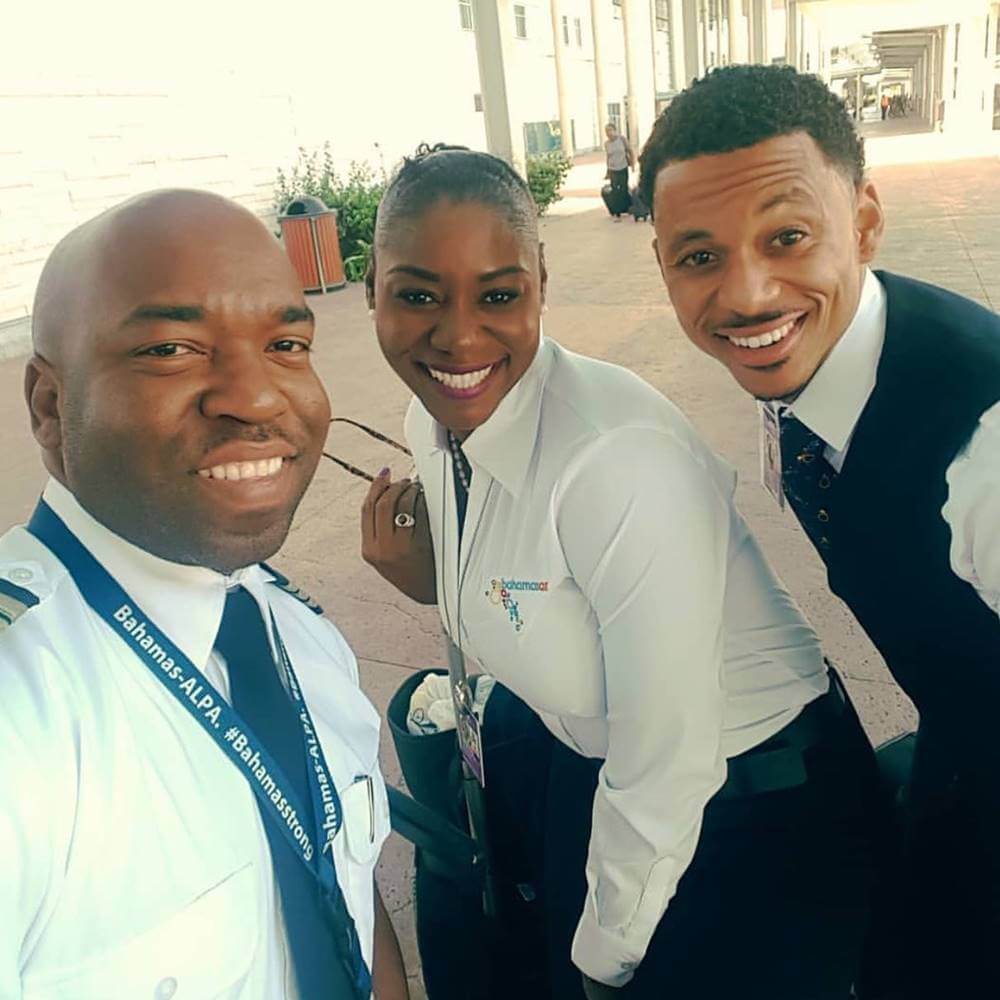 Qualification
If an applicant wishes to be considered for a position with Bahamasair, they must first satisfy all of the conditions outlined in the application.
To begin, it is a common misconception that applicants for jobs with airlines need to have a degree in tourism. This is not the case. No additional classes in flight attendant training are required at this time. Bahamasair gives the secondary education of each Applicant the utmost importance. They require a grade of at least a B in both English and mathematics.
You can have a look at the qualifications needed for the cabin crew position at Bahamasair if you are interested in working for the company.
Cabin attendants must be 18 years old and above.
A high school diploma is required; a college degree is preferred.
With working experience
Height requirements to access overhead bins
Correctable vision must be 20/30 or better.
It is necessary to be able to swim for at least 30 minutes.
You must be able to lift 75 pounds.
Excellent communication abilities.
 Customer service abilities with an Excellent personality
Basic mathematical abilities.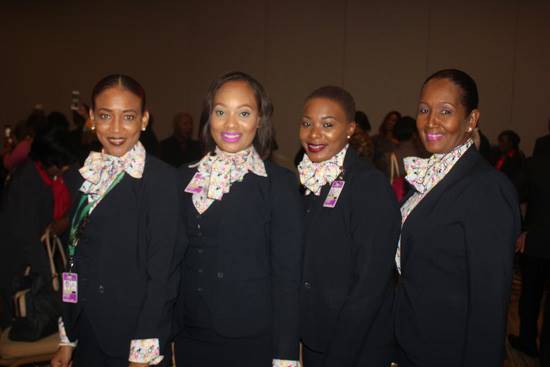 Document Requirements to Prepare
Each time an application is submitted, the aspirant is responsible for ensuring that all required documents have been gathered appropriately and on their completeness. The following list of paperwork should be available when applying for a position to help speed up the application process.
Resume – When submitting an application for any position, you are required to provide the most recent version of your resume or Curriculum Vitae, which should highlight all of your most recent relevant qualifications. In the event that you do not have a resume or CV template, the internet provides an abundance of options for you to download and use to create one.
Picture – Passport-sized photos are primarily used. Given that you are seeking employment in a formal setting, the photos need to feature you dressed in a professional or business-appropriate manner and taken against a plain white background.
Declaration Form – for Cabin Staff All of the documents that are necessary to be supplied along with the declaration form for cabin crew for Bahamasair, which has been filled out, should be submitted. You'll find a link to download a PDF version of this document on the primary website for the airline.
Where to Apply for Bahamasair
Bahamasair's career page is the best place to start your job search with the airline. Head to Bahamasair's website and click on the "Careers" tab. From there, you can search for open positions by keyword, location, or job category.
Once you've found a job that interests you, click on the listing to view more details about the position. If you're a good fit for the job, click on the "Apply Now" button to begin the application process.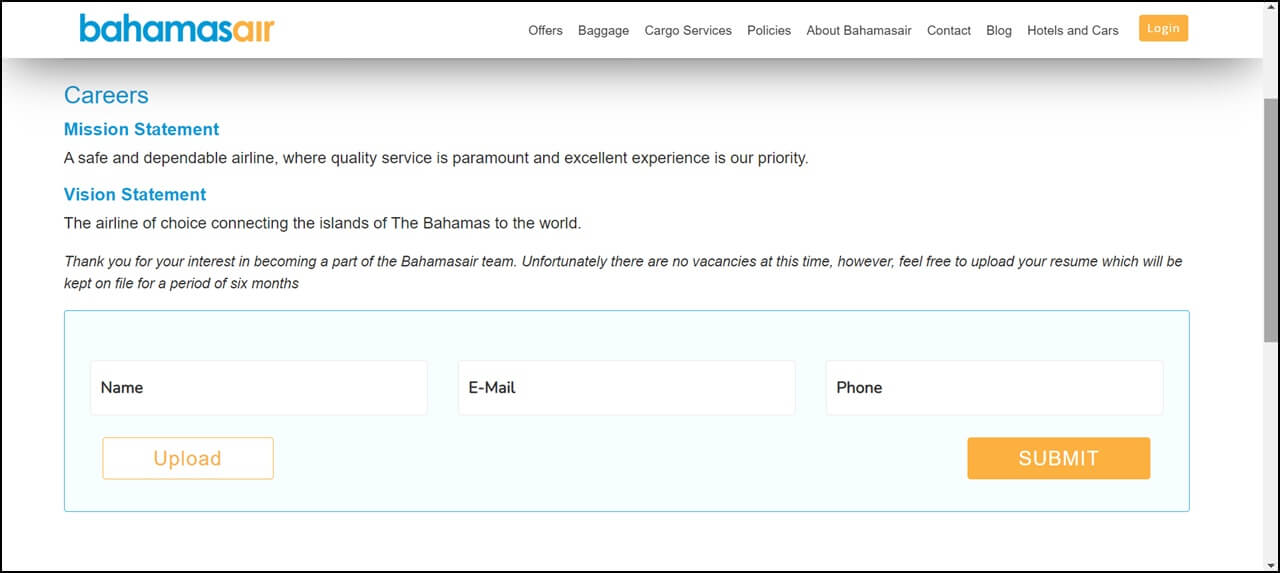 You'll first need to create an account with Bahamasair's career portal. Once you've done so, you can fill out the online application form and submit it along with your resume and any other required documents.
How to Become a Cabin Crew for Bahamasair
Just like any job hiring, one must follow the process of application to have a seamless job application experience. An aspiring Bahamasair Flight Attendant is expected to do the following:
Step 1: Create a checklist that includes all the requirements that Bahamasair has for their Cabin Crew.
Step 2: Accomplish all your forms. Be sure to include your most recent curriculum vitae or resume, a completed Cabin Crew Declaration Form, and recent photographs of yourself dressed formally and taken against a white background.
Step 3: Upload your forms on Bahamasair's Careers Page HERE.
Step 4: If you believe you have completed the initial evaluation, you should wait for an e-mail or confirmation call to the contact you provide in your resume.
Step 5: Get yourself ready for the interview. If you are interested in knowing the types of questions that are typically asked for applying for a position, you can look up the interview guide online. Remember. The templates that can be found on the internet will only provide you with an idea of the questions the interviewer may tell you during the interview.
Step 6: Stay patient and wait for a response from Bahamasair.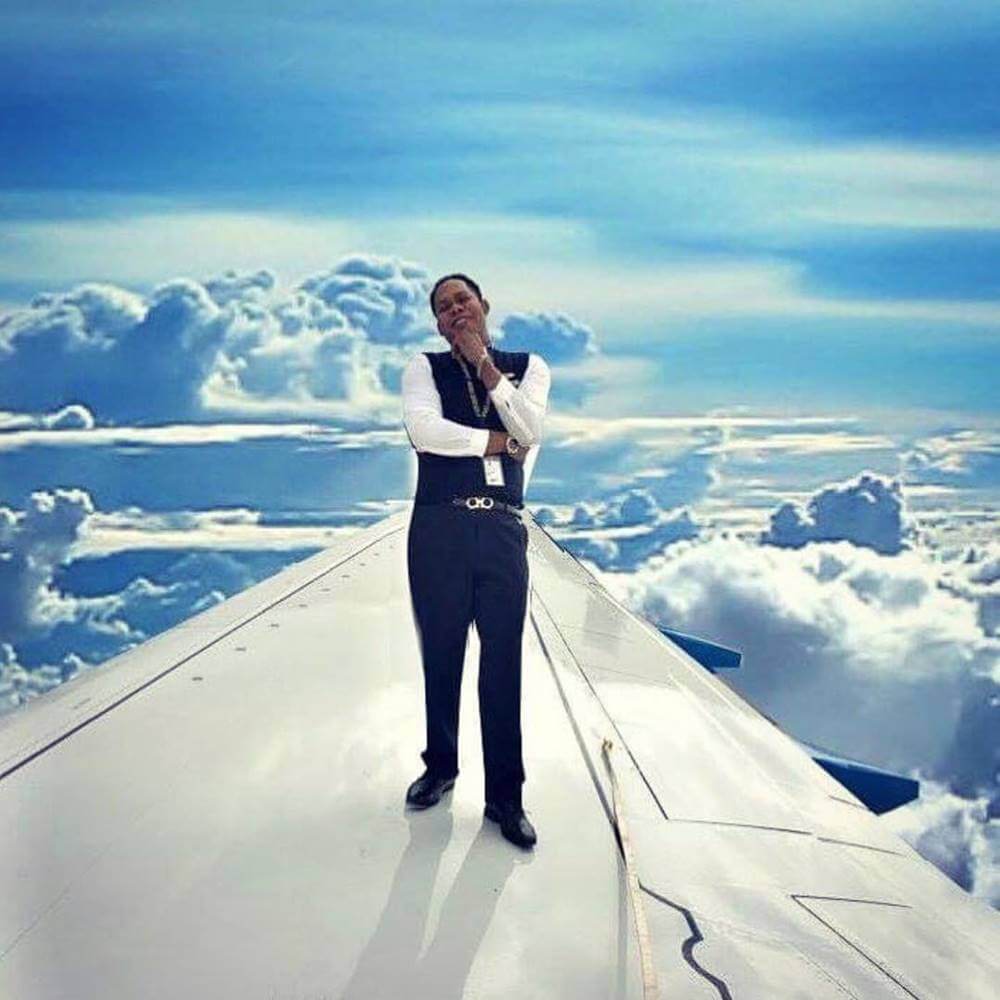 Monthly Salary of Bahamasair Flight Attendant
The Bahamas have a gross annual salary of $51,197 for flight attendants, equating to an hourly wage of $25. In the Bahamas, the annual wage for a flight attendant comes out to roughly 31,500 BSD on average. The most affordable income is 16,400 BSD, while the highest possible salary is 48,100 BSD (highest).f
Video: Bahamasair Flight Attendants' Don't Rush Challenge
The video below is about Bahamasair's Flight Attendants in a "Don't Rush" challenge in terms of them preparing before every flight.
We all know the feeling of being in a hurry, trying to get everything done as fast as possible. But sometimes, rushing isn't the best solution. Especially when it comes to safety.
That's why Bahamasair's Flight Attendants are taking the time to make sure they're fully prepared not just in terms of looking professional but also prepared for any serious emergency situation.
Photos: Bahamasair Flight Attendant Photos
Check out these beautiful pictures of Bahamasair Flight Attendants in uniform. If you wish to picture yourself being a part of this company, check out these photos to give you an idea about working for this airline:
Frequently Asked Questions
Now here are the frequently asked questions about Bahamasair and the application process for the company's flight attendants:
1. Are there any special medical requirements for joining the Bahamasair?
Each Applicant is responsible for ensuring that they have the requisite vaccines and certification of such immunizations before, as well as making the necessary accommodations for security requirements enforced by government authorities. Consult your doctor for guidance.
2. Does Bahamasair operate during overcast or wet weather?
Bahamasair runs regardless of the weather. It is possible that you may witness at least one bit of rain during the visit anywhere at any time of year. Rainfall in the Bahamas is typically brief, quick, and timely.
3. Are there any other advantages to working for Bahamasair as Flight Attendant?
Yes, A flight attendant's life is full of excitement. Bahamasair flight attendants receive an excellent benefits package and the chance to meet a diverse range of people in addition to getting paid to fly. Flight attendants start as cabin crew members and can advance to become lead flight attendants or cabin crew trainers.
4. Is Bahamasair a reputable company?
Yes, Bahamasair has been awarded a 3-Star rating for its onboard product, airport, and personnel service excellence. Seats, food and beverages, facilities, hygiene, and other factors are considered while reviewing a service.
5. Do I have to communicate in English?
Yes, every Flight Attendant is expected to have a fundamental understanding of the English language in order to respond appropriately to questions from passengers and provide information on behalf of the pilot.
6. Are there any health restrictions?
Yes, Flight Attendants have to demonstrate that they are capable of boarding and exiting our aircraft without help. It is necessary to possess an outstanding level of physical fitness in order to engage in activities such as swimming and snorkeling in moments of emergency.
7. What kinds of identification are required to enter The Bahamas?
Guidelines Regarding Visas, Entry, and Exit. When going to The Bahamas, citizens of the United States are typically needed to provide a current and valid United States passport in addition to evidence that they have plans to leave The Bahamas. Documents that are consistent with the Western Hemisphere Travel Initiative (WHTI) can be used by cruise passengers who are going to The Bahamas.
Contact information
BAHAMASAIR
Address: Lynden Pindling International Airport
Website: https://www.bahamasair.com
Telephone: 1-242-702-4140
Facebook: https://www.facebook.com/Bahamasair/
Instagram: https://www.instagram.com/bahamasair/