Vietravel Airlines is one of the major commercial airlines in Vietnam. The business rose in Hue City, the birthplace of royal architecture, ethnic music, and art. In 2021, the airline officially launched its first commercial flight with a fleet of three Airbus A321s in a modern single-class layout, six itineraries, and a dedication to providing customers with a diverse selection of experiences.
Also Read: New York Layover Guide: Best Things to Do in 24 Hours
Vietravel Airlines' goal is to provide consumers with a diverse range of enjoyment, convenience, and a multi-dimensional travel ecosystem. Vietravel Airlines is currently based primarily at Tan Son Nhat and Noi Bai international airports, connecting to over 15 popular tourist sites around Vietnam and Asia. Getting interested in pursuing your aviation career in Vietnam? Here's an airline that you should bet to.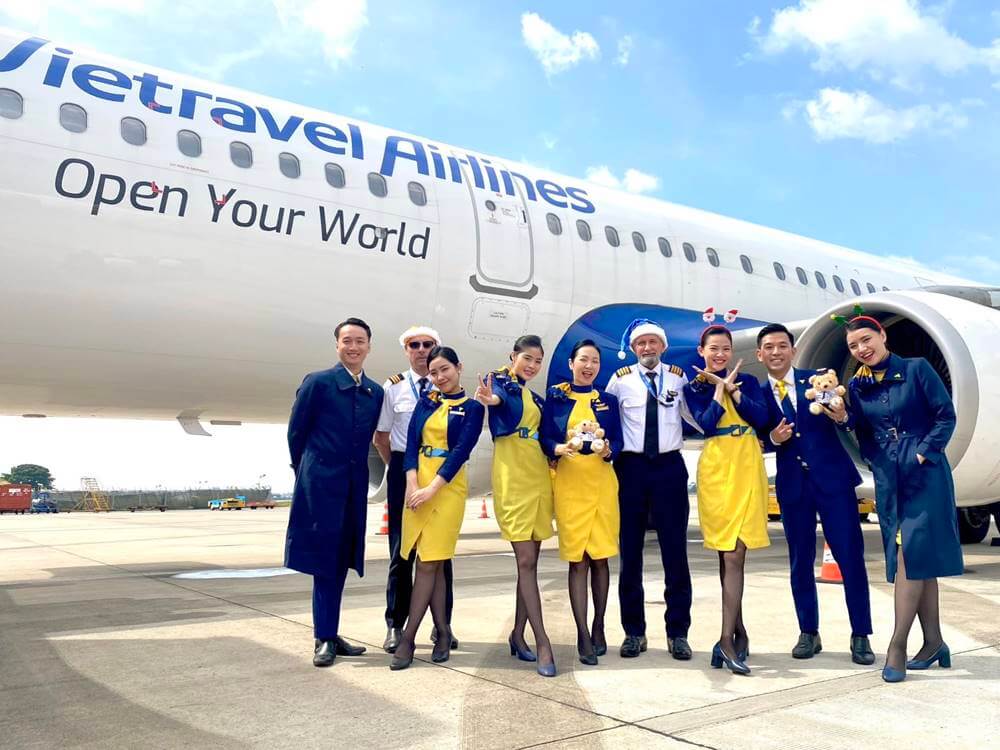 List of Requirements and Qualifications to Become a Vietravel Airlines Cabin Crew
You must be at least High School Graduate.
Fluency in written and spoken English.
No eyeglasses.
No visible tattoos.
Willing to undergo a background check.
Must follow Vietravel Airlines uniform standards.
You must be willing to submit medical test results.
You must be well-groomed and portray a decent look.
Must be physically and mentally stable.
Flight Attendants are required to undergo a drug test, and you should be willing to do it every time it is needed.
You must be able to serve food and beverages.
To handle stressful and emergency situations, you need to be patient.
You must be able to swim.
Responsibilities:
As passengers board an aircraft, greet them.
Assist passengers in finding their seats.
Assist passengers with luggage storage for flights.
Explain the airline and government safety regulations for a flight.
Before boarding, make sure all luggage is securely stowed.
Make a pre-flight checklist.
Make passenger announcements.
Take food and beverage orders from passengers.
Respond to passenger inquiries or resolve conflicts.
Passengers should be served food and beverages.
In the event of an emergency, reassure passengers.
Assist passengers in safely disembarking from an aircraft.
Examine the aircraft for any lost or suspicious luggage.
Before the next flight, clean the aircraft.
Prepare flight reports.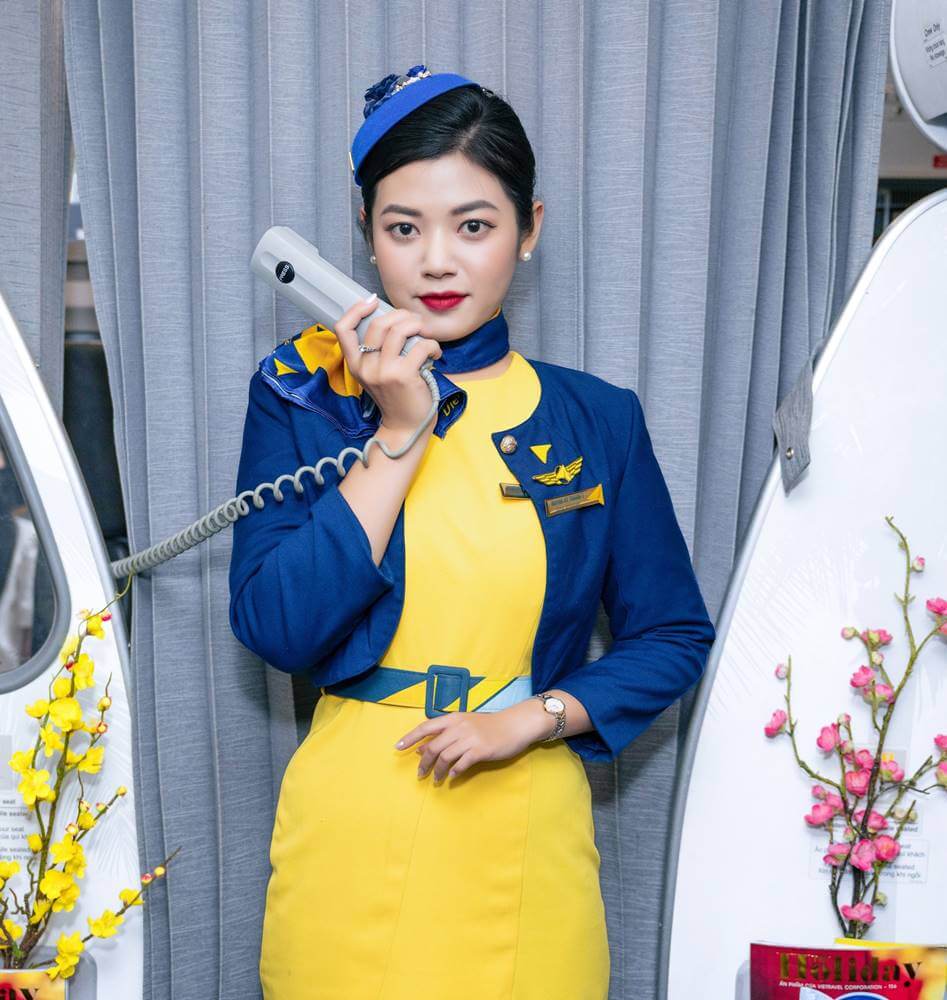 Application Process
Step 1: Go to Vietravel Airlines' official website https://www.vietravelairlines.com/vn/vi
Step 2: Scroll down, and at the bottom part of the website, under VIETRAVEL AIRLINES, you will see the "CAREER" option. Click on it and you will be redirected to the different job vacancies available in the company.
From here, you'll see if there is an open Cabin Crew position. For easy access to Cabin Crew jobs, use the filter box and select the keyword "Cabin Crew" then all results for that specific position will show up. Click on "APPLY NOW" and follow the online application process indicated.
Step 3: Fill in all the necessary details for your online Application form. This is your first chance to show what you have. Make sure to attach a professional and updated Resume or CV.
After that, all you have to do is submit your application, and the recruitment team will review it. Because airlines receive hundreds of thousands of applications for each job posting, online application processing may take some time. So be patient and get ready for the next stage.
Step 4: While waiting to be called for further assesments, take this opportunity to read about the airline you are applying for, prepare for possible interview questions and answers so you can stand out among the shortlisted applicants. Make sure to dress comfortably and professionally when you are called for interview and assessment.
Step 6: Once successfully passing all stages of the recruitment process, you will be invited to attend the Vietravel Airlines flight attendant training program. You will be trained in both theoretical and practical aspects of the cabin crew job. You will need to pass all exams given in order to become a Vietravel Airlines flight attendant.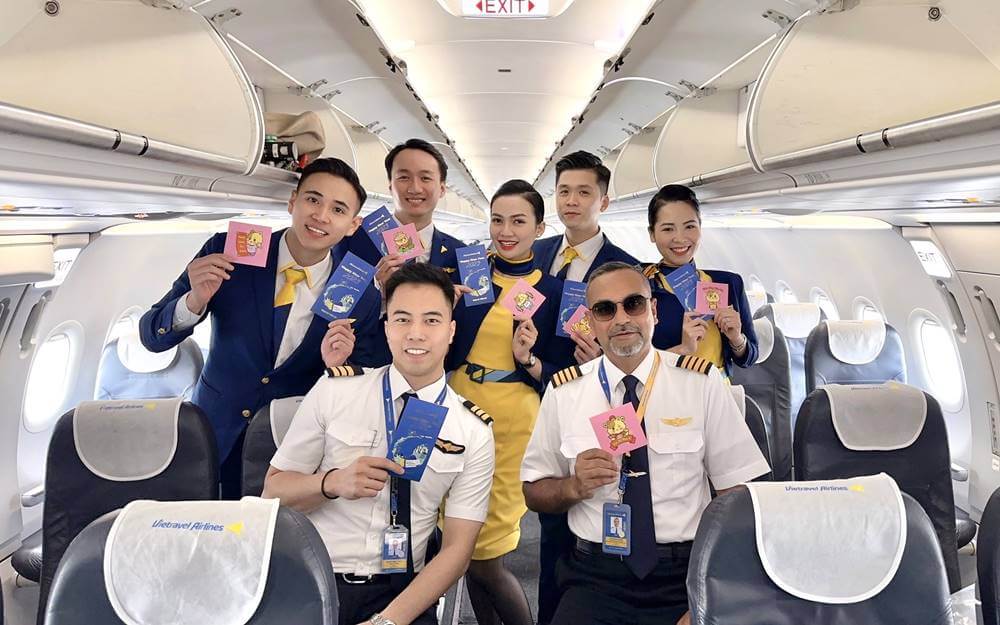 Salary and Benefits
In Vietnam, a Flight Attendant typically earns around 11,400,000 VND per month. Salaries range from 5,560,000 VND to 17,700,000 VND. This is the average monthly salary, which includes housing, transportation, and other perks.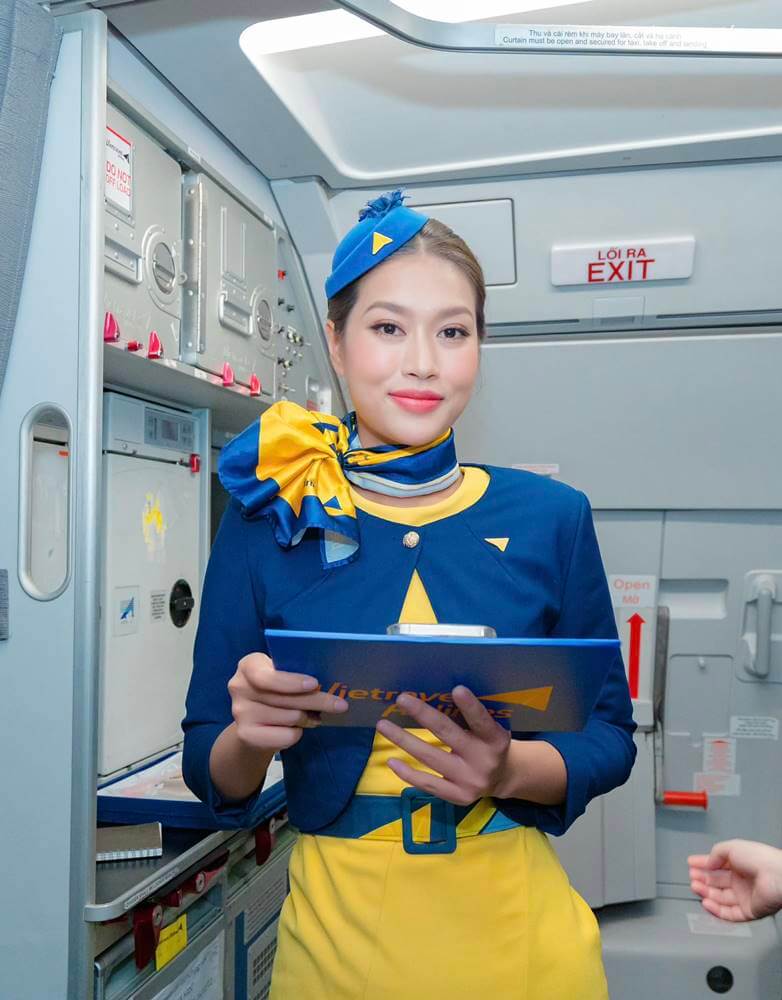 Video: [M9]#275: Fly with Vietravel Airlines, the first travel airline in Vietnam | Love Airplanes
See how Flight Attendants of this newly established airline in Vietnam do their everyday job. When applying as a fresher in the world of aviation, seeing the actual process of the daily job inside an airline is a great thing. It can give you some hints and pieces of advice.
Photos: Vietravel Airlines Cabin Crew Uniforms
Check out these pictures of Vietravel Airlines crews so you can see what they look like in uniforms:
Frequently Asked Questions
The following are some of the common questions asked about Vietravel Airlines:
1. What does a flight attendant do while flying?
A flight attendant's job is to ensure the passengers' safety and comfort. A flight attendant is also responsible for serving meals and beverages to passengers who request them.
2. What should I wear during the interview?
You have the right to choose the color and style of your dress code. You can style your hair whatever you like as long as it is decent. But keep in mind that your dress code during the assessment or interview must be neat and decent. The white and black colors of outfits are still the best.
3. Are there any other information regarding physical appearance should I be aware of?
You need to have a healthy skin.
No visible scars or tattoos in uniform.
There are no teeth braces or other accessories.
Weight and height must be proportionate.
Neat and Decent.
Wear decent makeup.
4. How much can I earn from Vietravel Airlines?
In Vietnam, a Flight Attendant typically earns around 11,400,000 VND per month. Salaries range from 5,560,000 VND to 17,700,000 VND. There are also other perks and incentives that you can enjoy.
5. What is the typical schedule of a flight attendant?
Flight attendants schedule is typically from 9 to 20 days per month to work. Though this will still depend on the company's needs and policy.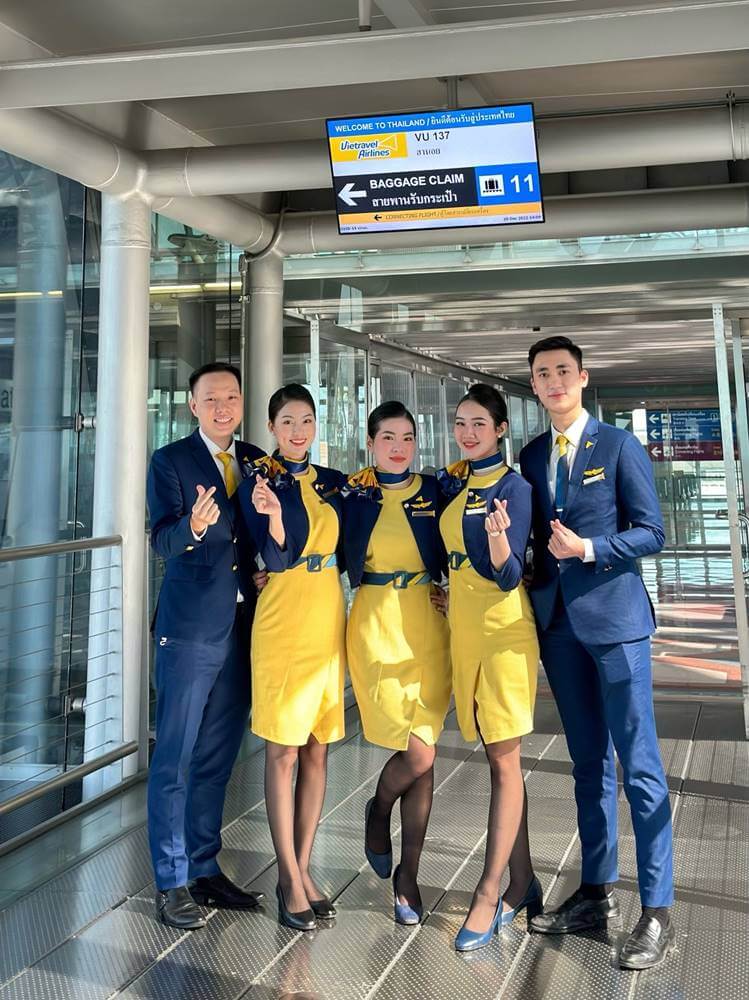 Summary
Vietravel Airlines intends to be the region's top air transport company in the hybrid airline market, combining a diverse tourism ecology. With a strong interest and determination to become the world's leading Vietnamese airline brand, Vietravel tries to offer high-quality products, with a long-term vision and a combination of innovations and expertise in the aviation and tourist industries. If you really want to get hired as a Flight Attendant, you must have all the requirements stated by the company, as well as the willingness to follow its policy.