If you're interested in applying for Contour Airlines as a flight attendant, this guide will help you learn all the important tips and information regarding the application process. This includes the step-by-step process of applying, qualifications, required documents, as well as a brief overview of the company itself.
Also Read: 7 Interview Mistakes that will Decrease your Chances of being a Cabin Crew
Being a flight attendant in Contour Airlines is a privilege, especially since the airline is particularly renowned for being one of the largest airline companies within the United States' charter operators. Because of this, you must meet the necessary qualifications that the company has established so you'll have more chances of landing the job of your dreams.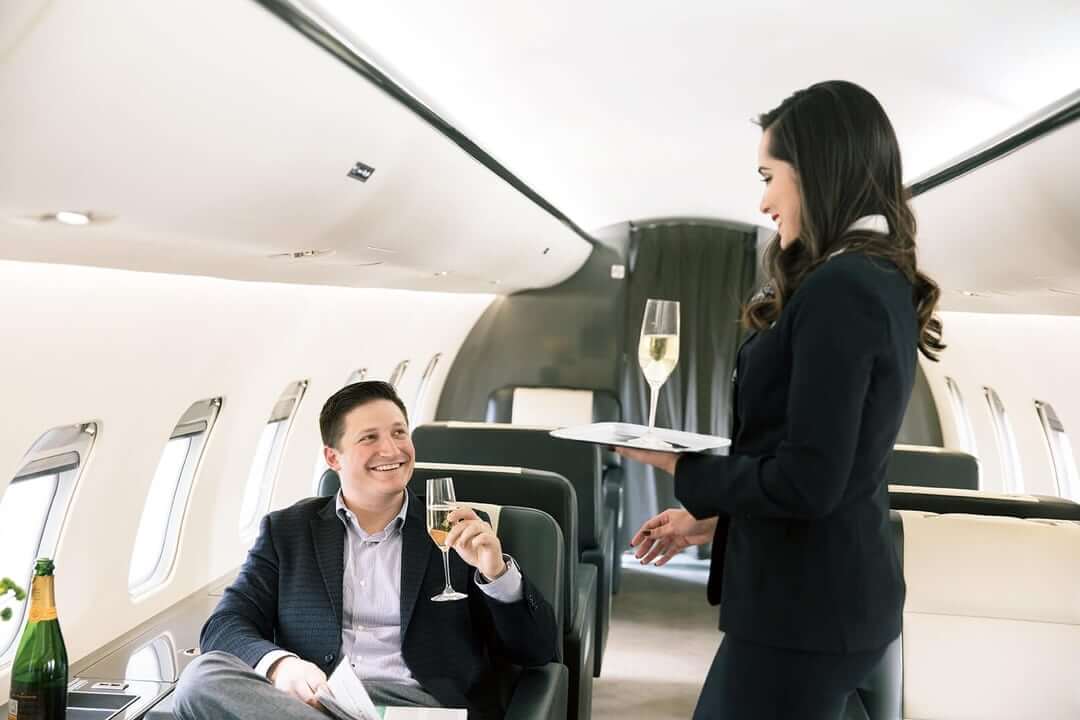 Overview of the Contour Airlines
Contour Airline is Contour Aviation's regional airline brand based in Smyrna, Tennessee, United States—founded in 1982 as Corporate Flight Management, a private jet charter company then. Over the years, the company's services then grew to include aircraft maintenance, FBO services, and aircraft sales and management.
Currently, Contour Aviation is part of the United States' ten largest Part 135 charter operators and is also considered the largest in the Southeast. The company operates a diverse range of aircraft for its private charter, with the size ranging from at least eight passenger-light jets to three cabin long-range business jets.
The ARG/US also rated Contour Aviation with a Platinum rating, which is the highest possible mark for private jet operators within the industry. Its commercial and jet operations are also backed by a world-class and top-notch operations team situated at its headquarters. Moreover, Contour is also considered a US Department of Defense contractor and a supplier of aviation-related government services across the globe.
Responsibilities
Being aware of your responsibilities as a flight attendant is vital before applying for the position. As one of the United States' top ten largest operators, Contour Airlines ensures that its passengers are always endowed with comfortable and efficient services throughout their trip. Because of this, the company sees to it that its employees are well-equipped with the appropriate skills and knowledge to render the best customer service as much as possible.
This is also why flight attendants usually shoulder plenty of responsibilities since you're basically representing the company's reputation and image itself. With that, here are your responsibilities as a flight attendant in Contour Airlines:
Respond during emergency situations effectively by implementing instructions from the flight deck while following required emergency procedures and safety protocols
Render emergency medical assistance such as basic first aid or CPR to assist passengers who are in distress
Direct or guide passengers during emergency situations to minimize the impact or stress of the event while protecting them at the same time
Communicate effectively to make public address announcements, provide instructions, and complete safety demonstrations
Ensure that the passengers and aircraft faithfully comply with the procedures, regulations, policies, and safety measures
Must be willing to open and close emergency exits or aircraft doors that weigh about 60 pounds and push or pull heavy food carts requiring 32 pounds of force.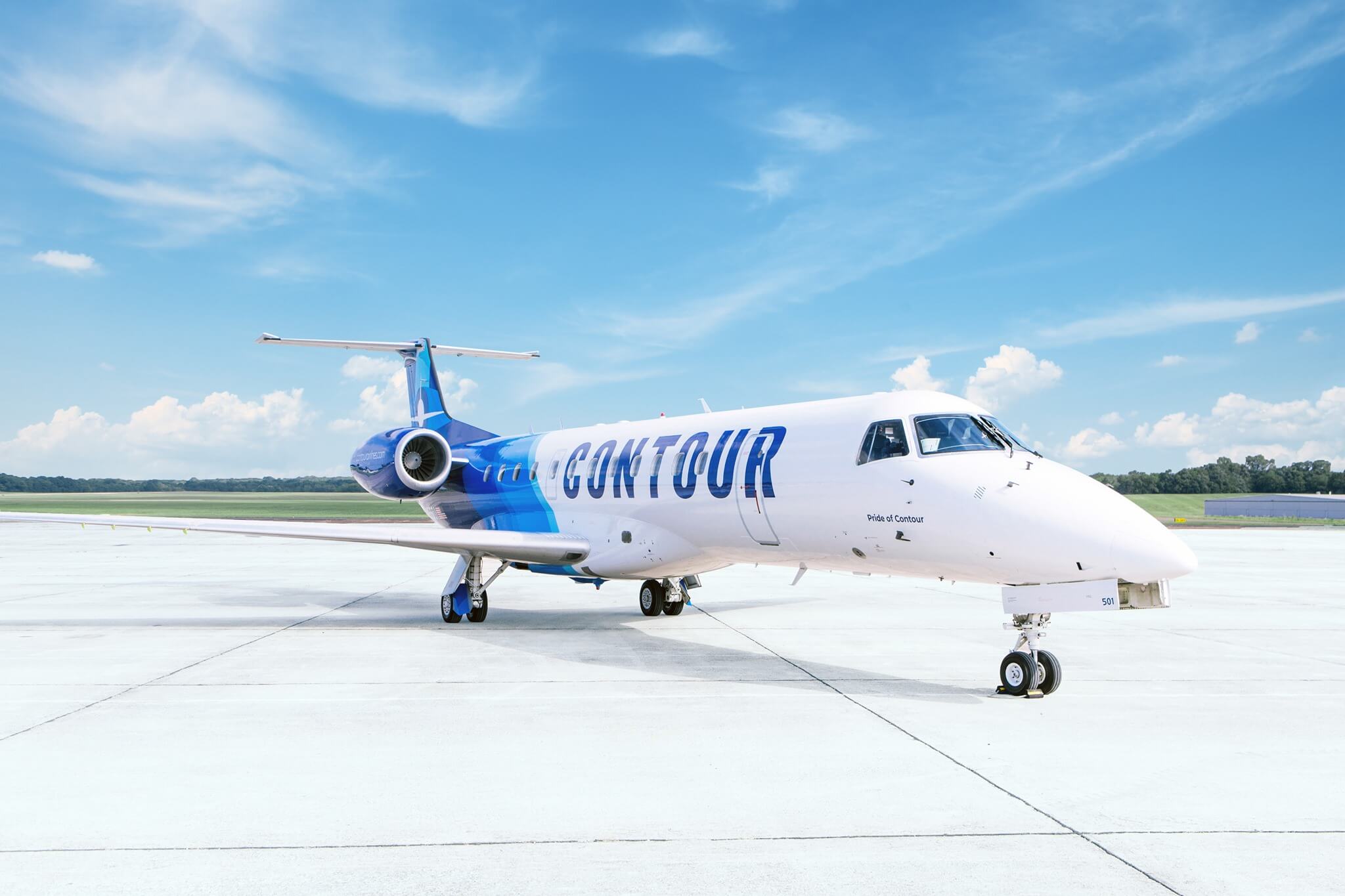 Qualifications
If you think that you're cut out for the responsibilities that come with being a flight attendant, another thing you should also consider is the qualifications. The company sets such standards to discover skilled candidates who are worthy of the cabin crew position. A company as renowned as Contour Airlines tends to be strict with its hiring process to ensure consistency with the quality of its services. This is why selecting recruits to add to their growing team is a crucial step.
Every job has its own set of requirements, and being a flight attendant isn't any exemption to that. To be accepted, you have to possess these qualities that the company is looking for so you'll have more leverage for landing the job.
Minimum 21 years of age
Must be fluent in English
Must be qualified to work in the United States
Must pass a medication and historical verification test
Must have a vision that is correctable to in any event by 20/40
Must frequently adjust to stature necessities that are established by the aircraft
May need to pass clinical assessments
Must have the ability to work unsupervised
Must have strong attention to detail
Must have the ability to work weekends, holidays, or varying schedules
Must have the ability to work unsupervised
Must have professional interpersonal skills with a customer-oriented mindset and a positive attitude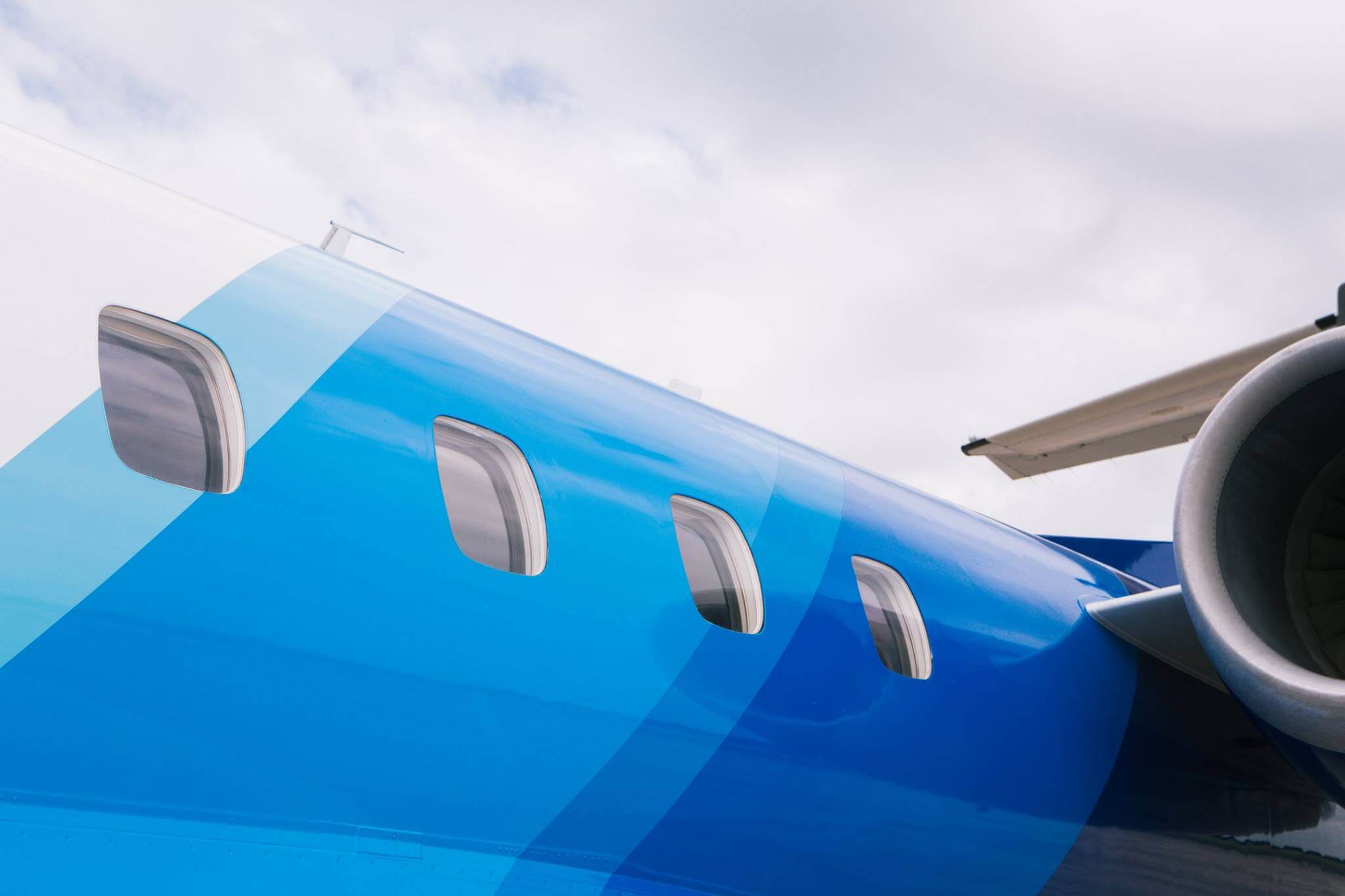 Document Requirements to Prepare
To avoid experiencing any delays in your application, it's best if you've already prepared the required documents beforehand. These are:
Updated CV/Resume
Must have a legitimate visa
Must have a valid driver's license and a good driving record
Must be vaccinated against COVID-19
Secondary school certificate
Additional school courses/further education accomplishments are a plus
Where to Apply for a Job for Contour Airlines Online
You can apply for Contour Airlines online by visiting their Careers page here and looking for job vacancies that you aim to apply for. Here, you can find important details you have to know about the field of work you're venturing into, as well as what you can expect from being a flight attendant for Contour Airlines.
You can also apply through their Indeed or LinkedIn page.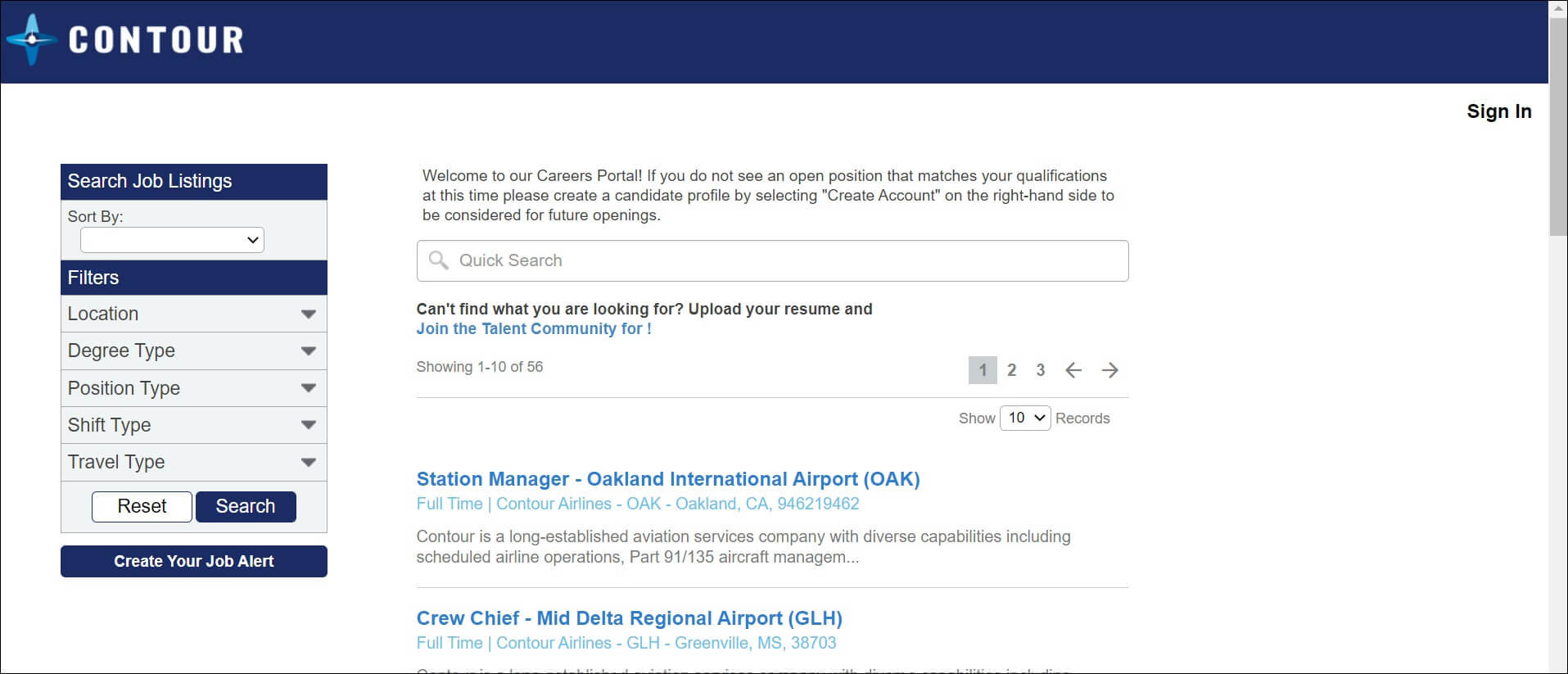 How to Become a Flight Attendant for Contour Airlines
Here are the steps where you can easily apply as a cabin crew for Contour Airlines online.
Step 1: You must first visit the Careers Site of Contour Airlines. This is where you will find the available job openings at Contour Airlines.
Step 2: Choose the Contour Airlines Careers Link.
Step 3: Click on the Contour Airlines Cabin Flight Attendant Jobs Profile.
Step 4: Fill in the necessary information needed in the Contour Airlines Cabin Flight Attendant Application Form.
Step 5: Click on the submit button and wait for a few seconds for verification.
Step 6: Take a printout for future use in case of Open Day Mass Hiring events.
If you've gone through all the steps mentioned above successfully, then all you have to do is ace your interview, which will determine whether or not the company considers you the best person for the job.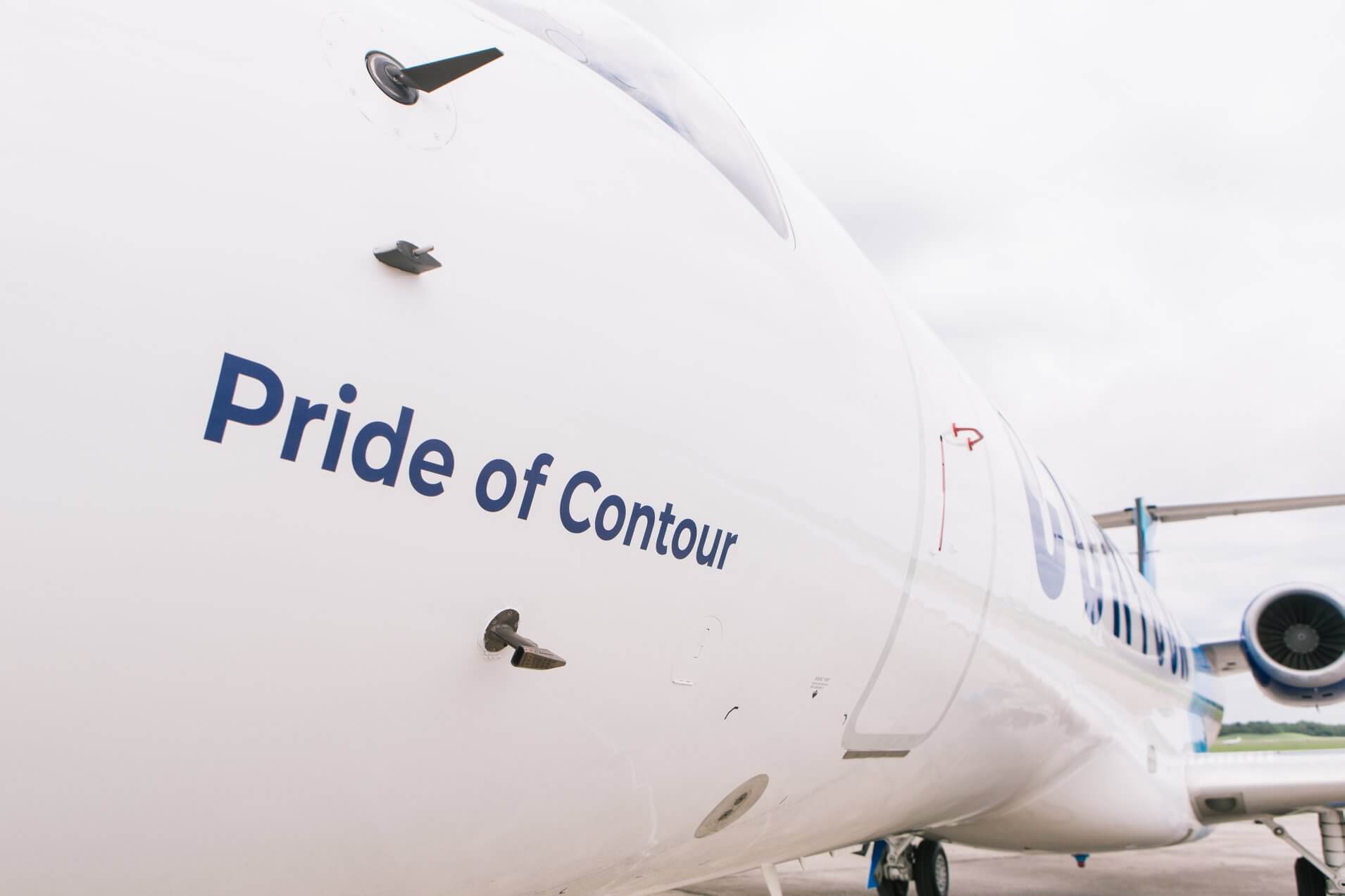 Monthly Salary of a Contour Airlines Flight Attendant
A full-time Contour Airlines Flight Attendant makes about $42 000 per year, about $19.25 per hour. It also offers a great salary package inclusive of health insurance benefits, flexible scheduling, non-revenue leisure travel benefits after six months, and CASS or jump seat privileges as well.
Video: Contour Airlines Day Charter Flight
The vlogger in the video brings you along to his trip where he showcases his flight experience with Contour Airlines bound to Baltimore. Through the lens of the passenger, this video can serve as a glimpse of how the airlines operate their flights and may also give you a brief idea of what to expect once you land the job as a flight attendant in their company. Moreover, you can also see for yourself if the work environment that Contour Airlines promises is something you find worth sticking for on a long-term basis.
Photos: Contour Airlines Photos
Below are some beautiful photos of Contour Airlines Embraer ERJ-135. If you wish to imagine yourself being part of this company, check out these photos to give you an idea about working for this airline:
Frequently Asked Questions
Here are some common questions and answers about the hiring process in Contour Airlines:
1. How much does Contour pay flight attendants?
Flight Attendants earn an average of $42,000 per year.
2. Where is Contour Airlines based?
Contour Airlines is based in Smyrna, Tennessee, and is the regional airline brand of Contour Aviation.
3. Who is the CEO of Contour Airlines?
The CEO of Contour Airlines is Matt Chaifetz.
4. Is the flight attendant training hard?
The training is hard since it can last from four to eight weeks on average. Here, you typically get written and practical exams almost every day, as well as long days spent in aircraft cabin-mock-ups and classrooms.
5. Is being a flight attendant worth it?
Being a flight attendant can be one of the most worthwhile decisions you can make in your career. It is a rewarding and noble career that gives you access to a lifestyle that most people desire alongside the opportunity to experience human interaction, great memories, and a competitive salary at the same time.
6. What is the hardest part of flight attendant training in Contour Airlines?
Practical drills are usually the hardest part of flight attendant training since they're designed to teach you how to deal with a large variety of emergencies. This is also the part where most trainees fail.
7. What benefits do flight attendants get in Contour Airlines?
In Contour Airlines, you get a great package salary alongside free leisure travels, health insurance benefits, flexible schedules, discounts, and more.
8. How are flight attendants paid?
Flight attendants are usually paid according to hourly rates, which are generally calculated from when the aircraft door closes until it's reopened.
9. What problems do flight attendants face?
Since being a flight attendant is a job that requires a great deal of public content, flight attendants tend to contract minor illnesses and colds that are largely accounted for by long work hours and jet lag.
10. How many days off do flight attendants get?
Flight attendants often have between 12 to 18 days off for every month and about 156 days off per year.
Summary
As a flight attendant, you enjoy an envious lifestyle that others would only dream of having. However, as ideal as it may seem, the nature of the work comes with heavy duties and responsibilities that you must abide by at all times.
If working long hours and tending to passengers' needs and comfort is something that's in the cards for you, then being a flight attendant for Contour Airlines may just be the right choice to take. Don't forget to comply with all the needed documents and requirements so you'll go through the application process smoothly and without hassle.
Contact Information
COUNTOUR AIRLINES
Address: (of main headquarters) 808 Blue Angel Way, Smyrna, TN 37167, USA
Telephone Number: 888-332-6686
Website:  https://www.contourairlines.com/
Facebook: https://www.facebook.com/contourairlines/
Instagram: https://www.instagram.com/iflycontour/?hl=en
Twitter: https://twitter.com/contourairlines?lang=en