South African Airways, often referred to as SAA, is one of the leading airlines originating from the African continent. Established in 1934, it has a rich history of connecting cities within South Africa to numerous destinations around the world.
Also Read: South African Airways Cabin Crew Requirements
Over the years, the airline has not only played a pivotal role in boosting tourism but also in fostering business relations between South Africa and other nations. With its distinctive flying colors and commitment to service, SAA has become an emblem of South African pride in the skies.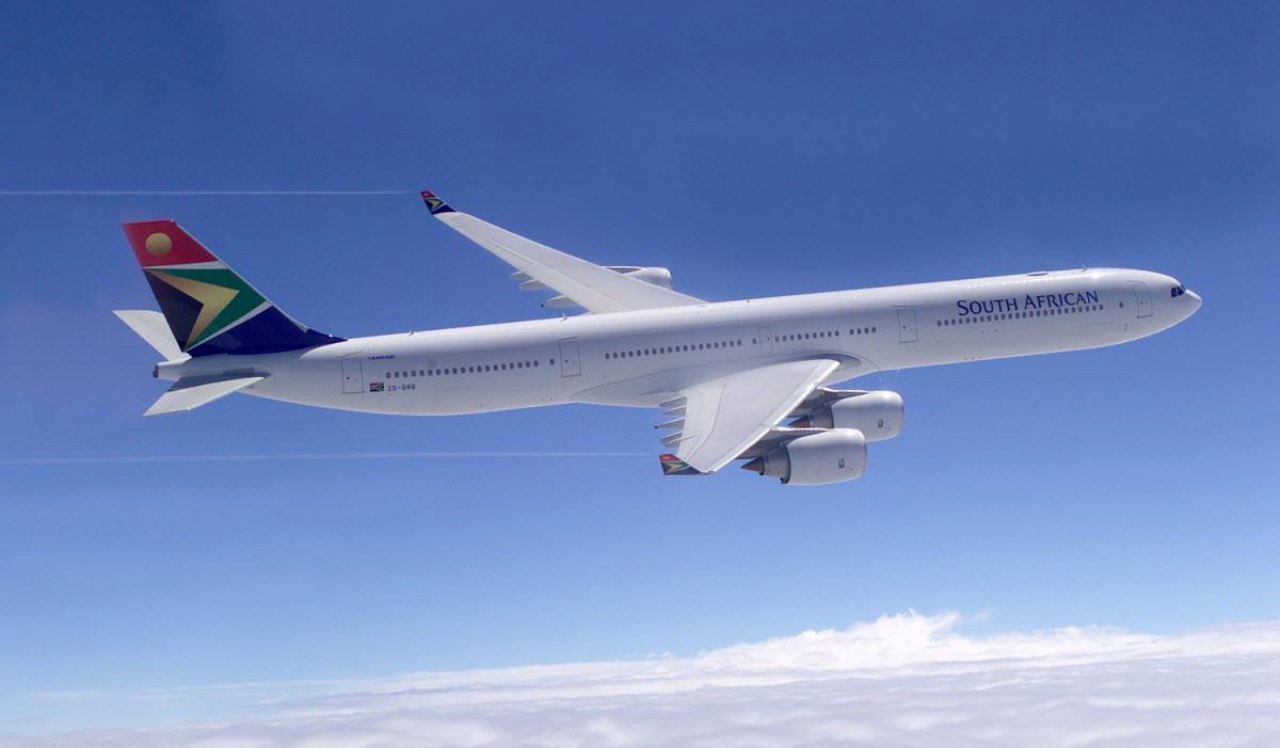 Quick Facts
Airline Name:

South African Airways

 
Airline IATA Code:

SA

Headquarters: Johannesburg, South Africa
Founded:

July 1929

 
Number of Destinations:

15

Fleet Size:

10+

Fleet Types:

Airbus A320-200, Airbus A330-300, Airbus A340-300, Boeing 737-300, Boeing 737-800

Location Hubs/Bases:

O. R. Tambo International Airport  (Johannesburg)
Brief History Overview
South African Airways, established in 1934, began its journey after the South African government took over Union Airways. Initially, it was managed by the South African Railways and Harbours Administration. During the apartheid era, many African countries placed sanctions on the airline, making it adapt and use long-distance planes to avoid certain regions. 
The airline was also referred to by its Afrikaans title, Suid-Afrikaanse Lugdiens, but this name was eventually dropped. In 1997, the airline updated its look and started online ticketing. By 2006, it separated from its parent company, Transnet, to stand alone. It's worth noting that the airline also owns Mango, a domestic budget airline, and has ties with Airlink and South African Express. Additionally, it's a member of the Star Alliance.
Products and Services
Flights

– The airline provides regular flight services connecting various domestic and international destinations. Passengers can easily book their tickets online or through agents. Every flight is designed to give travelers a comfortable and safe experience.

Voyager Rewards Program

– This is a loyalty program designed for frequent travelers. Each flight earns passengers points, which can be collected and later redeemed for benefits like flight upgrades or free tickets. It's a way of thanking loyal customers and giving them more value.

Minor Assistance

– For kids who are flying without their parents or guardians, the airline has a dedicated service. This ensures that the child is taken care of from the check-in process to landing. Parents can be assured of their child's safety and well-being throughout the journey.

Business Services

– Understanding the unique needs of business travelers, the airline offers specialized services. This includes features like lounge access, priority boarding, and facilities for in-flight work. It aims to make business travel more efficient and hassle-free.
Work Culture
Working at the airline offers numerous benefits, including job security and excellent perks like a well-equipped canteen, on-site laundry, shuttle services, and comprehensive medical aid. Despite the attractive package, the presence of inexperienced managers and executives sometimes poses challenges, making it difficult to bring about consistent improvements. One of the standout perks for employees is free flights, but this comes at the cost of dealing with some inexperienced decision-makers.
Many employees have fond memories of their time at the airline, with opportunities to travel globally and immerse themselves in diverse cultures. The experience of meeting different people and exploring the world is invaluable. While the company provided free lunches, a notable drawback was the long working hours. Still, the enriching experiences make many wish for the company to thrive again.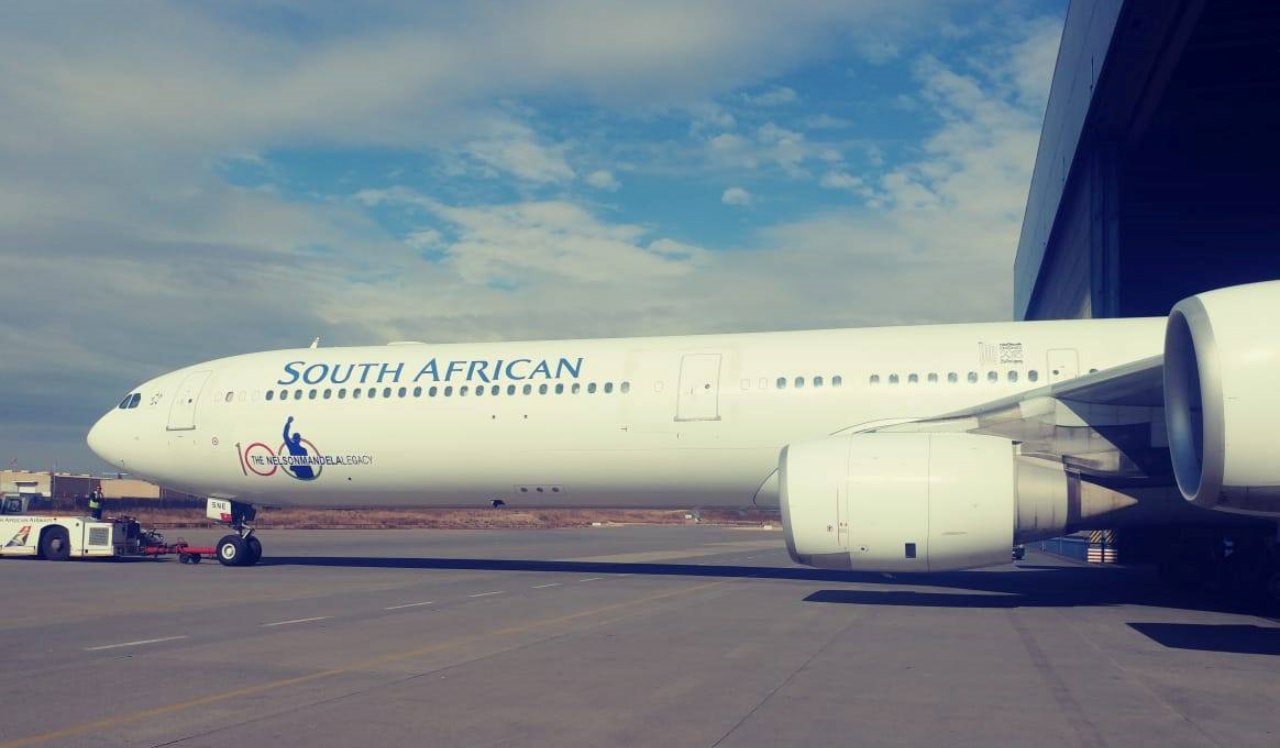 Benefits for Employees
Flight Discounts

– Employees get reduced prices on tickets, making personal travel more affordable. These discounts often extend to immediate family members, allowing for family trips at a fraction of the usual cost.

Travel Perks

– Apart from flight discounts, there are additional travel benefits like priority boarding or extra baggage allowance. These perks ensure a smoother and more enjoyable travel experience for employees.

Bonuses

– Hard work doesn't go unnoticed, as employees receive extra money as rewards. This bonus system motivates the staff to give their best and acknowledges their dedication.

Insurance

– Workers are covered with an insurance plan, ensuring they are protected in case of any unforeseen events. This coverage provides peace of mind, knowing they and their families have support during emergencies.

Opportunity to Join a Global Airline

– Working here provides a gateway to the international aviation world. It's more than just a job; it's a step towards joining a global community of airline professionals and expanding one's horizons in the aviation sector.
Also Read: Best Travel Benefits as a Flight Attendant
Video: Review: SOUTH AFRICAN AIRWAYS A330 Business Class to Johannesburg!
In this video on YouTube, a traveler documented their flight experience, giving viewers an inside look at what it's like to fly with the airline. Throughout the trip, the reviewer highlighted various aspects of the journey, from boarding to landing. Notably, this is an honest reflection of the traveler's personal experience. The video serves as a useful guide for potential passengers, offering genuine insights and feedback. Whether you're a frequent flyer or considering your first trip with this airline, the review provides valuable information to help set expectations.
Summary
In wrapping up our exploration of South African Airways, we've delved into both the company's history and its work culture. This airline, with its rich past and diverse employee experiences, holds a significant place in the aviation industry. While every company has its ups and downs, it's essential to see the bigger picture. We trust this article has provided the insights you were seeking. We hope you've found the information valuable and informative.
Contact Information
Company Name: South African Airways
Address: Airways Park, 1 Jones Road, Kempton Park, Johannesburg
Telephone No.: +27 11 978 1111
Website: https://www.flysaa.com/
Facebook: https://www.facebook.com/FlySAA
Instagram: https://instagram.com/flysaa/
Twitter: https://twitter.com/flysaa