The Southwest Airlines flight attendant uniform is known for its vibrant and distinctive look. It features a combination of bold colors, such as red, and various shades of blue which reflect the airline's energetic and fun-loving brand image. The uniform includes a dress or shirt paired with coordinating accessories like scarves or ties, giving flight attendants a presentable and approachable appearance.
Also Read: Southwest Airlines Flight Attendant Salary and Benefits
The design also includes practical features like multiple pockets and adjustable waistbands, allowing flight attendants to easily carry essential items and adapt to different body types. The airline's distinctive uniform not only enhances the visual appeal of its staff but also prioritizes their comfort and functionality, ultimately contributing to a positive and enjoyable travel experience for passengers.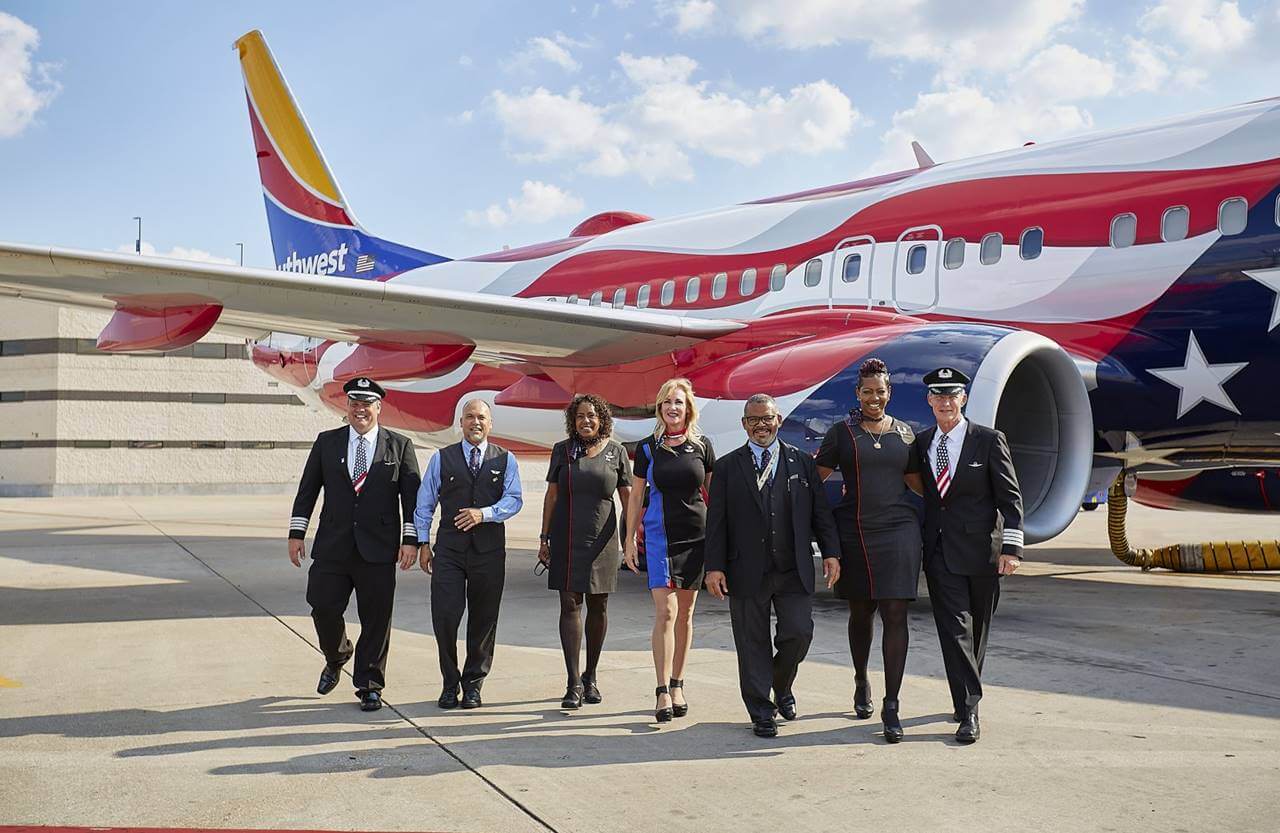 Features of Southwest Airlines Flight Attendant Uniform
A combination of bold blue, warm red, and summit silver colors.
A navy blue casual dress paired with black closed-heel shoes that have a combination of the red and blue color of the said airline company.
A combination of a blazer, vest, and long-sleeve blouse for male cabin crew paired with a close black shoe.
A blue long formal-sleeve blouse is paired with skirts and shoes.
A trench coat that will only be worn during the winter season.
Uniform scarf and cardigan sweater.
Red cardigan sweater.
Female Southwest Airlines Cabin Crew Uniform
Meeting the physical and performance standards and adhering to the grooming policy by wearing the appropriate attire are just some of the few requirements that flight attendants need to meet. In compliance with the physical performance standards, FAs should follow the uniform schedule and grooming policy of Southwest to avoid any warnings that may lead to disciplinary action.
The following is the complete list of uniforms of the female flight attendants.
Dress
Scarves
Slacks
Skirts that are not 2 inches above or below the knee level
Formal button blouses
Polo shirts
Close formal heel shoes
Cardigan
Belt
Jackets (if applicable)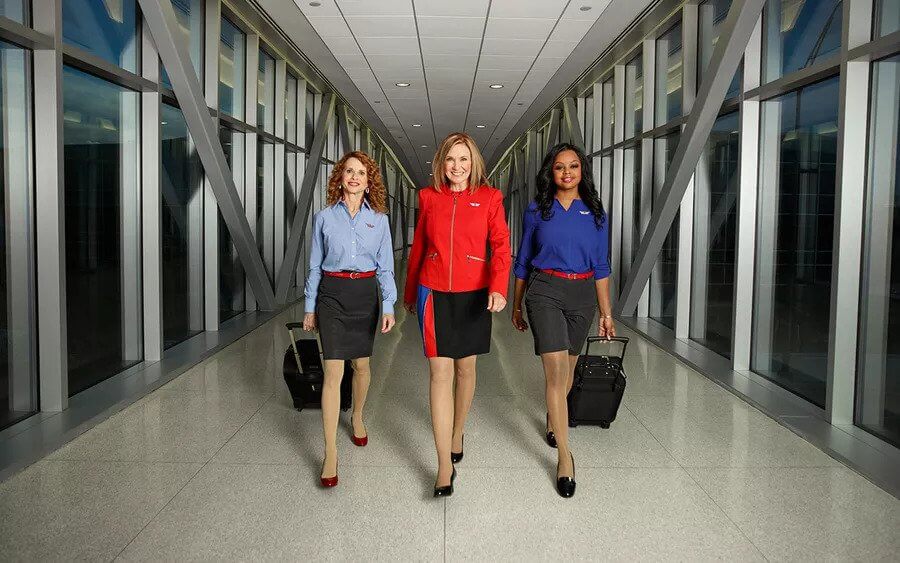 Male Southwest Airlines Cabin Crew Uniform
During the initial training, flight attendants need to meet the physical and performance standards that the airline company provides them. This includes adhering to the presentation and grooming policy to determine how fit they are as a flight attendant, in which it is expected of them to wear their high standard of physical and performance appearance, including their flight attendant uniform.
In like manner, below is the list of the male flight attendant uniforms they wear depending on their uniform schedule.
Formal pants or slacks
Button polo shirts
Shirts that will be tucked in all the time no matter what the design looks like.
Closed shoes that are formal and look nice. The usual color is black. Athletic shoes are not allowed.
Belt
Tie
Long sleeves
Blazer
Socks
Vest
Jackets (if applicable)
Shoes
Watch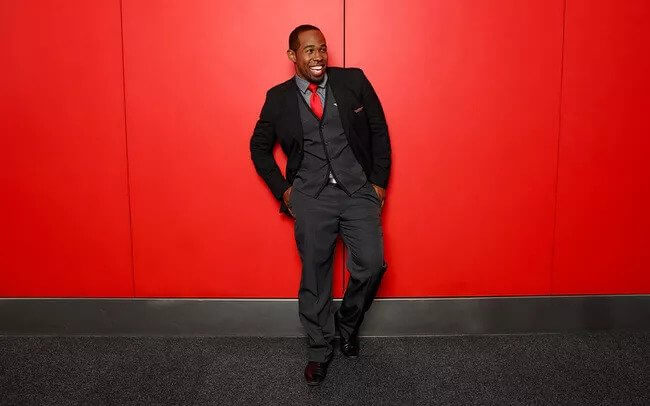 Uniform Accessories (Male/Female)
The following are the accessories that males and females could be able to wear to add some sophisticated appearance to the uniform and its style.
Watch
Small size bracelet
One-strand short necklace that only has one pendant that is 1 inch in diameter.
Earrings that are 1 inch in diameter
Inclement weather gear
Presentation and Grooming Policy
Walking toward the aisle of the aircraft with confidence is at the great pace of the flight attendant duty. Aside from the physical and personal appearance standards that need to be followed, they must also acquire values armed with competent skills and proficiency. Thus, rightfully presenting themselves requires self-discipline to make them presentable and proficient.
Clothing and Personal Appearance
The required uniform of the cabin crew member must be well-pressed, clean, and meet the standards in presenting themselves while delivering their services. They must follow the appearance standard set for them so that they can acquire a positive impression of their passengers. They must also follow the uniform schedule and the various sets of uniforms that they need to wear.
Makeup
Cosmetics and makeup must be neatly polished. Using the appropriate shade of makeup color must also be appropriately observed. It must not be exaggerated; it must complement the complexion of the face and have a uniform color and style. A professional look must be strictly observed.
Tattoos
Visible and eye-catching body art and tattoos are not allowed, including offensive and violent imagery. The required tattoo size in the arms, wrists, hands, legs, and feet can be possible, but it requires a size that is not too big.
Personal Hygiene
Washing hands frequently should be the task of frontline workers. Aside from that, maintaining personal hygiene regularly must be highly considered by all FAs who are on duty. They should also be sensible with their odor, in which they must have a neutral and pleasant scent that is lightly applied to the body. Facial hair should be clean, shaven, and well-trimmed, especially for those male cabin crew members who have beards, mustaches, and facial hair.
Fingernails
Fingernails must be polished neatly and cleanly. It must be well-manicured and trimmed properly with a fingernail length of not more than ¼ inch. Polish color must also be anchored to the uniform color and design, and nail polish design must not be exaggerated, which might affect duty and services.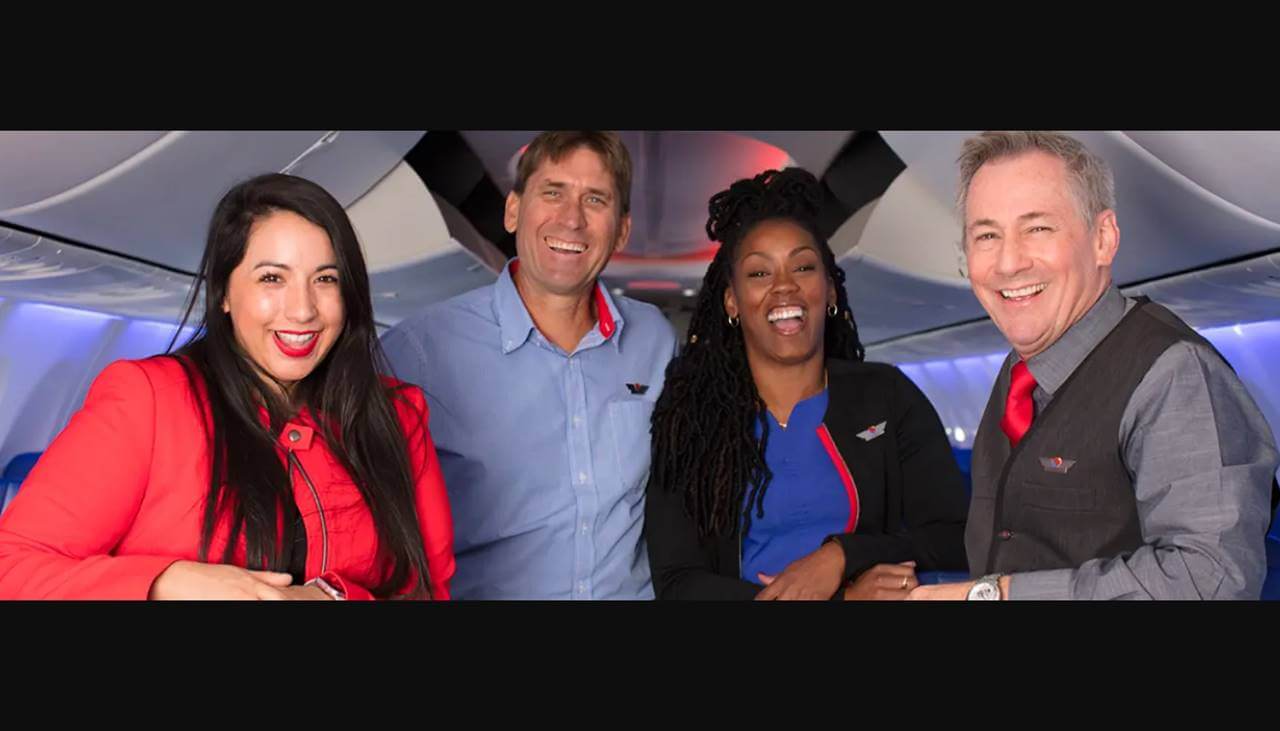 Important Notes to Remember
Be particular with the standards and proper etiquette while wearing the company uniform. Actions and values will reflect the airline company's image.
Wearing company uniform for personal use in various events is strictly prohibited unless it is company events that are required to wear the company uniform.
Going out to the bars and casinos while in uniform is strictly not allowed.
Every cabin crew member is obliged to follow the standards and policies set by the said airline company for them. Failure to follow such policies may result in some disciplinary actions.
Smoking in public while wearing the said uniform is strictly prohibited.
Selling unused company uniforms is not allowed.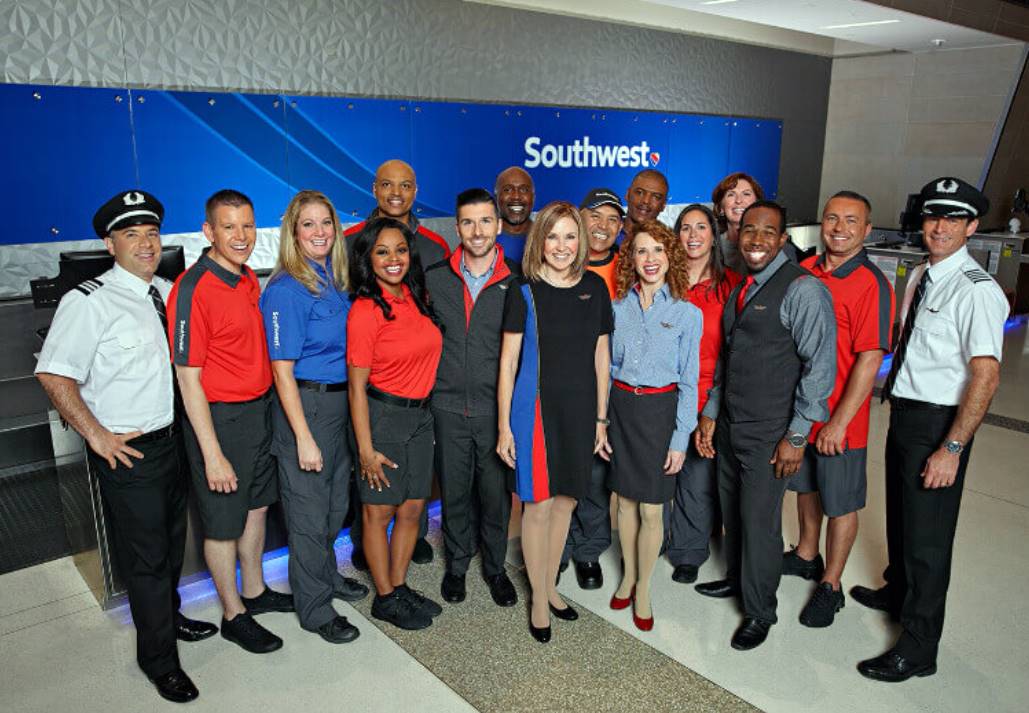 Video: Southwest Airlines Unveils New Uniforms
This video allows you to take a look at the newly designed Southwest Airlines uniforms and how the designer of such work unveils her explanation about each detail that is included in the uniform. Included here is the uniform style that creates a passenger's long-lasting positive impression, as well as how it perfectly fits the Southwest Airlines brand and all cabin crew workers.
Summary
In a nutshell, Southwest Airlines' flight attendant uniform is vibrant and distinctive, featuring bold colors and coordinating accessories. It also offers a neat appearance, practical features like multiple pockets and adjustable waistbands, and enhances staff comfort, ensuring a positive travel experience for passengers.