StarFlyer is a prominent airline based in Japan, known for its distinctive black and white aircraft design. Established in 2002, the airline began as a regional carrier, quickly gaining a reputation for its modern fleet and commitment to passenger comfort.
Also Read: StarFlyer Cabin Crew Requirements and Qualifications
The airline primarily connects domestic destinations, but its influence and reach have grown over the years. For many travelers, it stands out for its unique branding and dedication to ensuring a smooth flying experience, making it a preferred choice for many.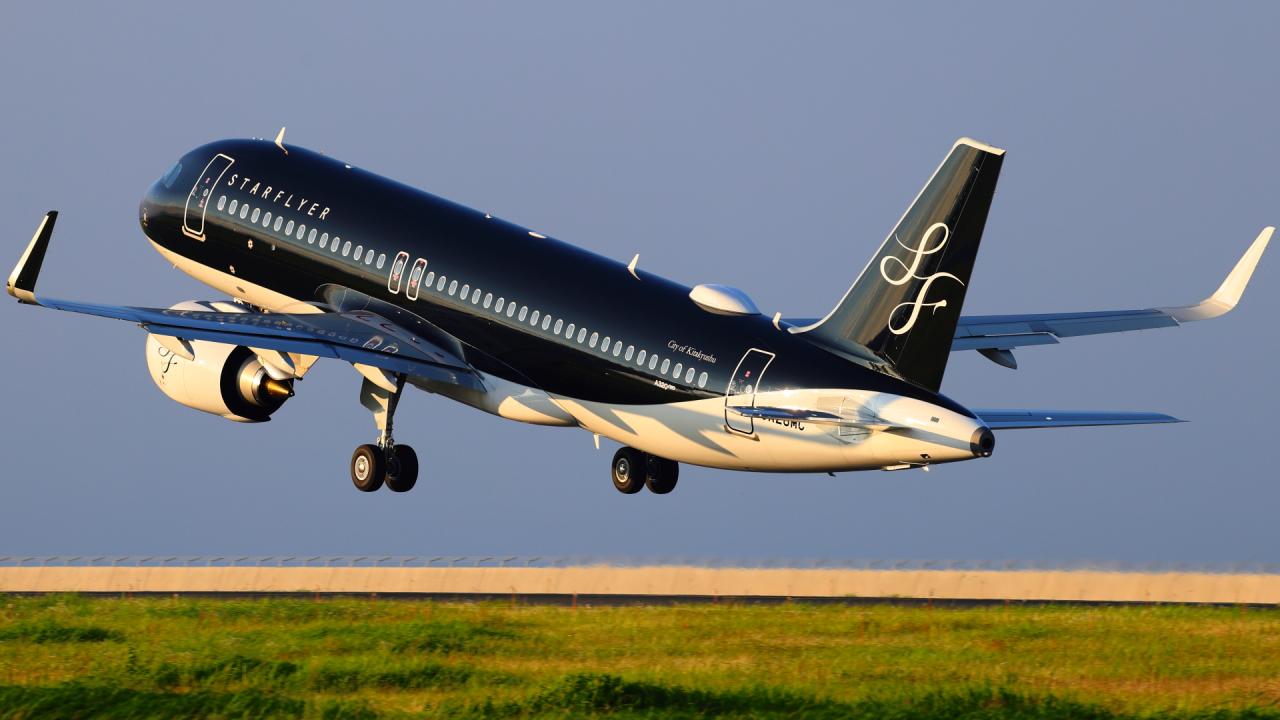 Quick Facts
Airline Name:

StarFlyer

Airline IATA Code:

7G

Headquarters:

Kitakyushu Airport (Fukuoka, Japan), 

Founded:

December 2002

Number of Destinations:

8

Fleet Size:

11

Fleet Types:

Airbus A320-200, Airbus A320neo

Location Hubs/Bases:

Kitakyushu Airport (Fukuoka), Haneda Airport (Tokyo)
Brief History Overview
Originally established as Kobe Airlines in December 2002, the intention was for the airline to operate from the then-new Kobe Airport. However, by the end of 2003, the company not only changed its name but also shifted its base to Kitakyushu. This venture was spearheaded by Takaaki Hori, a former technician from Japan Airlines, and Yasushi Muto, previously an executive at All Nippon Airways (ANA). Both Hori and Muto played leading roles in the airline until 2009. Initially, its headquarters were located in the Shin Kokura Building in Kitakyūshū, but by 2010, they relocated to Kitakyushu Airport.
The airline started its operations with the inauguration of the New Kitakyushu Airport on March 16, 2006. A significant partnership developed between StarFlyer and ANA in 2005, which initially allowed the airline to utilize ANA's computerized reservation system. This collaboration deepened in 2007, leading to code-sharing on select routes, which notably increased the company's passenger load factors from 59% to over 70%.
Products and Services
Flights – This service allows travelers to fly between different cities or countries. Passengers can choose from various destinations based on their travel needs. It's a convenient way to reach both popular and lesser-known destinations.
Rewards

– Travelers earn points each time they fly or use other services. These points can be redeemed later for benefits or discounts. It's a way to thank loyal customers and encourage continued use of the airline's services.

Online Booking & Check-in

– Passengers can reserve flight seats online, making the booking process convenient. Checking in online also speeds up the airport process, eliminating the need to wait in long queues. This digital approach saves time and simplifies travel preparations.

Car Rental

– After reaching their destination, travelers have the option to rent a car. This makes moving around easier and more flexible. It provides independence to explore the area at their own pace.

Hotels

– Travelers can book accommodations at their destination. This ensures they have a place to stay once they land. A range of options, from luxury to budget, cater to different traveler needs.

Group Bookings

– This service is for those traveling with multiple people. It allows them to book seats together, often with special rates or offers. It's especially useful for family trips or group vacations where coordination is key. 

Travel Packages

– These are comprehensive deals that include flights, hotels, and sometimes other extras. They offer an all-inclusive travel experience, often at a discounted price. These packages make planning and budgeting for a trip more straightforward.
Work Culture
The airline fosters a work environment where the emphasis is on teamwork and efficiency. Employees here are trained to prioritize passenger comfort and safety, which reflects in the airline's reputation for smooth flying experiences. They benefit from continuous training sessions, ensuring they remain updated with industry standards and protocols.
In recent years, it has also focused on promoting a culture of innovation and adaptability. This means that employees are encouraged to bring new ideas to the table and adapt to changing industry trends. The airline believes that its staff is its greatest asset, and thus, strives to provide a supportive and growth-oriented workplace.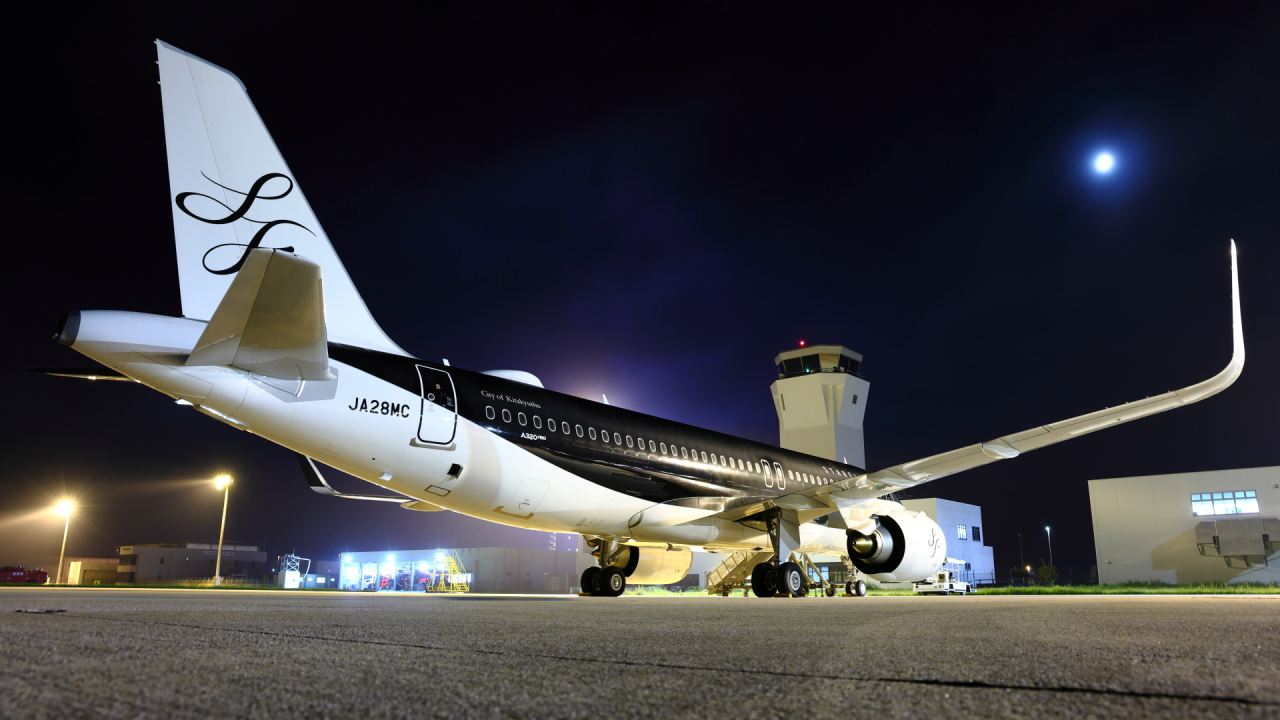 Benefits for Employees
Flight Discounts

– Employees enjoy discounted prices on tickets, making it cost-effective for them to travel. This benefit allows them to explore more destinations without a heavy financial burden.

Travel Perks

– Beyond ticket discounts, staff also receive additional benefits when traveling, such as priority boarding or extra baggage allowance. These perks make their journeys more convenient and enjoyable.

Bonuses

– For outstanding work and during certain times of the year, employees may receive extra money on top of their usual salary. This financial incentive rewards them for their dedication and hard work.

Insurance

– The company provides insurance coverage, ensuring that employees are protected against unforeseen health or travel-related issues. This coverage offers peace of mind and security for the staff and their families.

Opportunity to Meet New Culture

– Working with the airline exposes employees to a diverse group of passengers and destinations. This interaction enriches their understanding of different cultures and broadens their horizons.

Paid Accommodation

– When traveling for work or during training sessions, the company covers the cost of their stay. Employees can rest comfortably, knowing their lodging expenses are taken care of.

Also Read: How to Become a Flight Attendant in Japan
Video: STARFLYER AIRLINES Flight Review! | A320-200 | FUK – HND
This video showcases a traveler's journey with the airline, documenting each phase of his flight experience. From boarding the aircraft to the in-flight amenities, the video offers an in-depth look into what passengers can expect. The reviewer highlights the cabin's comfort, the crew's professionalism, and the overall flight punctuality. Through various segments, viewers can get a genuine feel for the airline's service quality. This honest review provides potential passengers with a transparent glimpse of the company's offerings.
Summary
In wrapping up our overview of the airline, we've touched on its history, services, and work environment. Each company has its unique characteristics and culture, and it is no different. Understanding these aspects can help passengers and potential employees make informed decisions. We hope this concise breakdown has given you the insights you were seeking. Wishing you clear skies ahead in whatever you choose to pursue!
Contact Information
Company Name: StarFlyer
Address: 6, Kukokitamachi, Kokuraminami-Ku Kita Kyushu Kuko Starflyer Honsha Bldg. Kitakyushu, Fukuoka
Telephone No.: +81 935554500
Website: https://www.starflyer.jp/
Facebook: https://www.facebook.com/starflyer.japan
Instagram: https://www.instagram.com/starflyerjapan/
Twitter: https://twitter.com/Starflyer_pr