In the bustling world of air travel, Swoop has made a mark as Canada's first ultra-low-cost airline. Launched with the promise of making air travel affordable to more people, it has been all about offering cheap ticket prices without compromising the fun and excitement of flying. 
Also Read: How to Apply Swoop Airlines Flight Attendant Hiring
With this airline, the idea is simple: passengers can save more money while traveling because of low-cost flights. Having started operations in 2018, the company is backed by the renowned WestJet group, bringing with it a legacy of reliable service. Operating out of its hub in Hamilton, Ontario, it has quickly expanded its wings, connecting several Canadian cities and even venturing into international routes.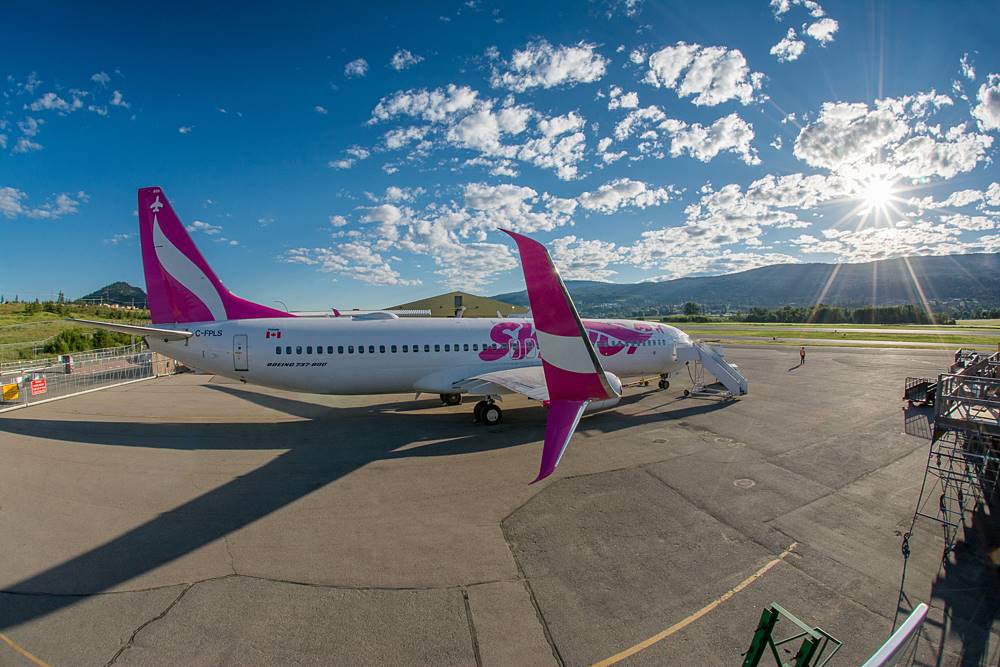 Quick Facts
Airline Name:

Swoop

Airline IATA Code:

WO

Headquarters: Calgary, Alberta, Canada
Founded:

September 2017

Number of Destinations:

32

Fleet Size:

16

Fleet Types:

Boeing 737-800, Boeing 737 MAX 8

Location Hubs/Bases:

Abbotsford International Airport (Abbotsford, British Columbia, Canada), Edmonton International Airport (Alberta), John C. Munro Hamilton International Airport (Ontario, Canada), Lester B. Pearson International Airport (Ontario, Canada), Winnipeg James Armstrong Richardson International Airport (Manitoba, Canada)
Brief History Overview
In 2017, WestJet, one of Canada's major airlines, unveiled its plans to dive into the increasingly popular ultra-low-cost carrier (ULCC) sector, aiming to stand with competitors like NewLeaf, which later became Flair Airlines. Originally, it had its sights set on a launch for this new venture by the end of 2017. However, a switch to a more budget-friendly booking system pushed this date to June 2018. This shift also offered the main airline the time to tailor aircraft specifically for Swoop during the spring season of 2018.
Fast forward to September 27, 2017, Swoop was officially introduced to the world, promising airfares approximately 40% cheaper than its parent company. With plans to hit the skies with six Boeing 737-800 planes, the airline began ticket sales on February 1, 2018. Contrary to earlier speculations of being based in Calgary, this airline declared John C. Munro Hamilton International Airport as its primary hub, with Edmonton International Airport serving as its western anchor.
Products and Services
Flights

– The airline provides affordable flight services, helping passengers travel from one place to another with ease. Known for its low-cost options, it offers various routes to popular destinations in Canada and beyond.

Flights + Getaways

– Alongside its regular flight offerings, it also has a "Flights + Getaways" package. This deal allows travelers to bundle their flight with a vacation experience, often including attractions or tours, ensuring a memorable and well-planned trip.

Hotels

– To make travelers' experiences even more seamless, it offers hotel bookings. Partnering with numerous accommodations in various destinations, passengers can easily choose and book a hotel that suits their needs and budget through Swoop's platform.

Group Bookings

– For those traveling with friends, family, or colleagues, it provides a group booking service. This ensures that larger parties can travel together, often with special rates or arrangements to make the journey smoother and more coordinated.
Work Culture
Here, the camaraderie among employees is one of its shining aspects. The colleagues are more than just coworkers; they're a community that supports one another. The environment is full of perks and positive vibes, with many praising the nurturing atmosphere and the mutual respect among the staff. 
However, no company is without its challenges. Some have found the culture to be a bit demanding, with moments where transparency and openness seem lacking. Moreover, with a considerable portion of the development team working remotely, those who cherish face-to-face interactions might find themselves longing for more direct engagement.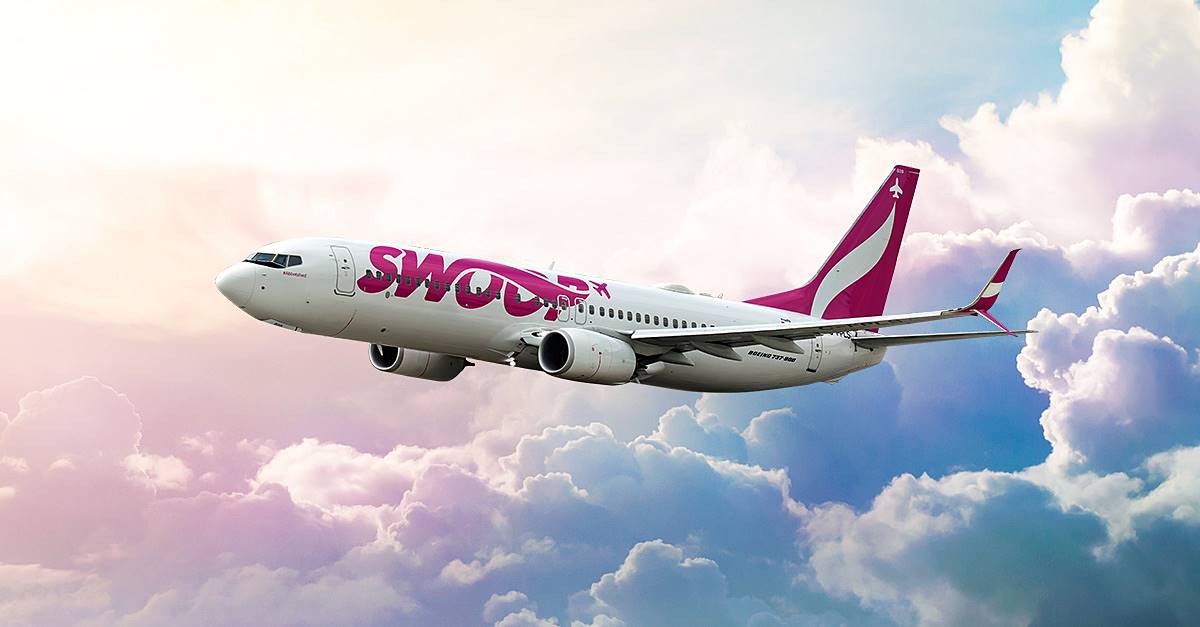 Benefits for Employees
Medical Insurance

– Employees have the peace of mind of knowing they're covered by medical insurance. This means that if they get sick or need a doctor, the insurance can help cover the costs, ensuring employees stay healthy and ready for work.

Paid Time Off

– Everyone needs a break sometimes, and the airline understands that. Employees are given days where they can take time off with pay, allowing them to relax, recharge, or attend to personal matters without worrying about their paychecks.

Meet Other Cultures

: Working for an airline means traveling and interacting with people from different parts of the world. Employees get a unique chance to meet and learn from various cultures, making their job more than just flying – it's an educational experience.

Layover Allowance – When flights require crew members to stay overnight in a different city, it provides a layover allowance. This means extra money in the pocket to cover meals or other necessities, ensuring they're comfortable until their next flight.
Flying Pay

– Beyond the basic salary, it rewards its flying staff with additional pay for the hours they spend in the air. It's a way to recognize the extra effort and time that goes into ensuring passengers reach their destinations safely and on time.
Video: My Honest Swoop Airline Review: Tips for a Smooth Flight
This is a video review by an airline passenger. Having taken multiple trips across Canada, the USA, and Mexico with Swoop Airline, the vlogger presents a comprehensive review that dives into aspects like ticket costs (and if there are real savings), details about checked and hand luggage, insights on seat choices and space for your legs, the offerings of food & beverages, Wi-Fi, and beyond. The goal is to give you a clear image of what awaits you aboard.
Summary
For budget-conscious travelers looking to explore new destinations, this airline has become a go-to choice, proving that flying doesn't always have to burn a hole in your pocket. We hope this information helps you find what you are looking for in a budget airline, as well as for a company you want to work for in the future. 
Contact Information
Company Name: Swoop
Address: 22 Aerial Place NE Calgary, AB T2E 3J1 Canada
Telephone No.: 1-888-675-7770
Website: https://www.flyswoop.com/
Facebook: https://www.facebook.com/FlySwoop/
Instagram: https://www.instagram.com/flyswoop/
Twitter: https://twitter.com/flyswoop