Sunwing Airlines is an airline catering to Canada's travel industry. It was established as a Canadian-owned leisure carrier and has quickly grown to be a favorite among travelers who are looking to find sunny destinations and vacation getaways. 
Also Read: How to Apply Sunwing Airlines Cabin Crew Hiring
Founded in 2005, it quickly created a position in the travel market by specializing in offering direct flights to popular holiday spots, especially during the colder months. With its bright yellow logo symbolizing the sun, the airline promises its passengers a smooth journey towards warmth and relaxation. From its hubs in major Canadian cities, it makes tropical vacations more accessible to Canadians than ever before.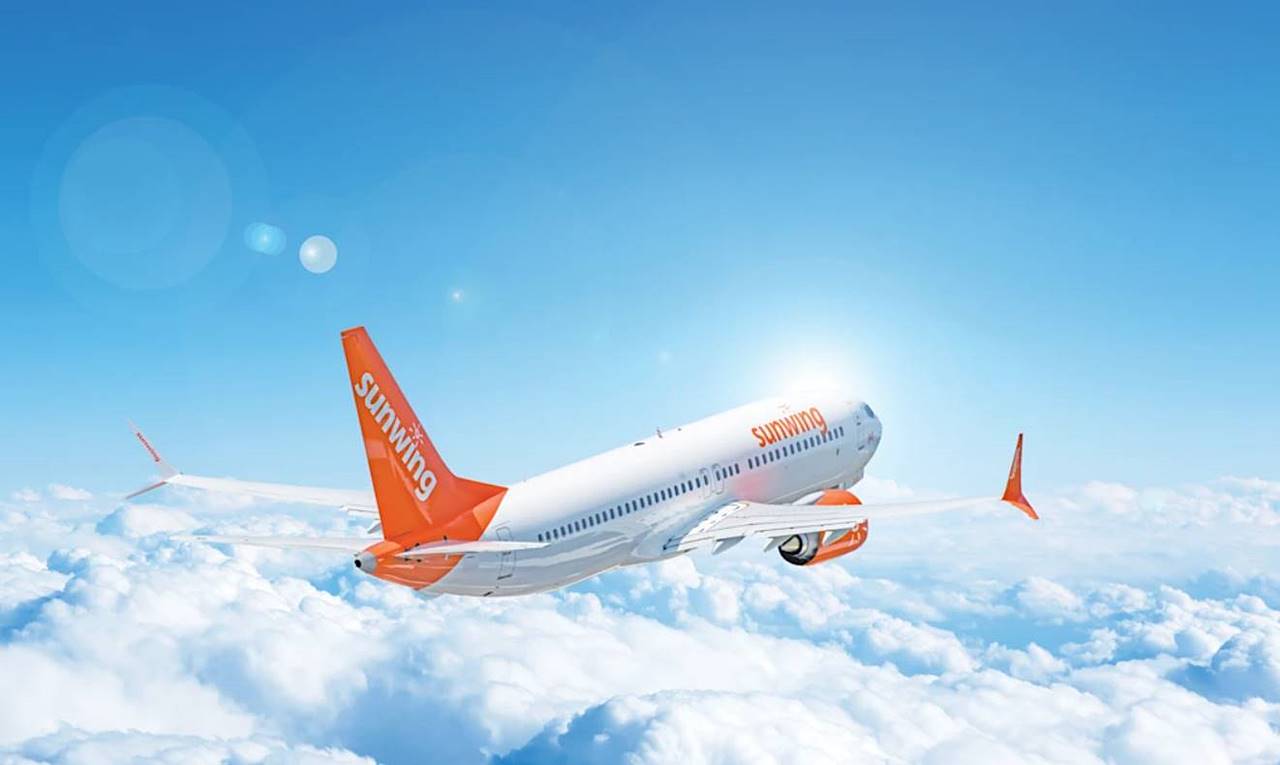 Quick Facts
Airline Name: Sunwing Airlines
Airline IATA Code: WG
Headquarters: Toronto, Ontario, Canada
Founded: 2005
Number of Destinations: 73
Fleet Size: 32
Fleet Types: Boeing 737-800, Boeing 737 MAX 8
Location Hubs/Bases: Montréal–Trudeau International Airport (Dorval, Quebec, Canada), Lester B. Pearson International Airport (Ontario, Canada)
Brief History Overview
In 2004, Sunwing Vacations made its mark by becoming Ontario's second-largest tour operator. An idea to expand into the aviation sector emerged when Mark Williams, once part of Skyservice, met Colin Hunter, the head of Sunwing Travel Group. Within a short time, the decision to create an airline was finalized. The maiden flight took off in November 2005, traveling from Toronto to Santiago de Cuba. That same year in December, it achieved a milestone by initiating an international journey from Sudbury, Ontario, to Varadero, Cuba, marking Sudbury Airport's place on the international map. 
By 2006, the airline expanded its horizons to Montreal, and by 2008, it was operating in 29 cities. A significant investment came in 2015 when Sunwing decided to add two Boeing 737-800 and four Boeing 737 MAX 8 planes to its fleet. The year 2016 saw the airline collaborating with Seneca College and the University of Waterloo for a cadet training program. By June 2023, plans to integrate the airline into WestJet's primary operations were announced, indicating a comprehensive merging process of up to two years.
Products and Services
Flights

– Sunwing Airlines offers flights to various destinations, making travel easy and convenient for everyone. Whether you're jetting off for a vacation or a business trip, they've got you covered with a vast selection of routes.

Hotels

– If you are looking for a comfortable place to stay during your trip, the airline partners with numerous hotels, ensuring that travelers have a range of options, from budget-friendly lodgings to luxurious resorts.

Cruises

– Explore the seas with its cruise options. Experience breathtaking views, top-notch amenities, and exciting onboard activities as you journey to beautiful ports around the world.

Packages

– For those who prefer an all-in-one travel solution, it offers package deals. These bundles include flights, hotels, and sometimes even excursions, ensuring travelers have a hassle-free, well-planned getaway.
Work Culture
The airline provides a work environment that is adaptable to the modern demands of life, with many employees appreciating the opportunity to work from home and enjoy flexible hours. Additionally, the operations department stands out for its welcoming and diverse team, where colleagues come from varied backgrounds, fostering a rich mix of experiences and ideas. The company takes pride in offering tangible benefits like good dental and vision plans, as well as perks like travel discounts and points for holiday resort bookings. The schedule of 4 days on followed by 4 days off, despite being long shifts, also provides employees with extended breaks.
However, every company has its challenges. Some employees have expressed concerns about lower pay and limited opportunities for career advancement. The winter season, being the peak time for travel can be particularly stressful, often demanding more from individuals than they feel they can manage alone. Additionally, the ongoing merger with Westjet brings its own set of uncertainties.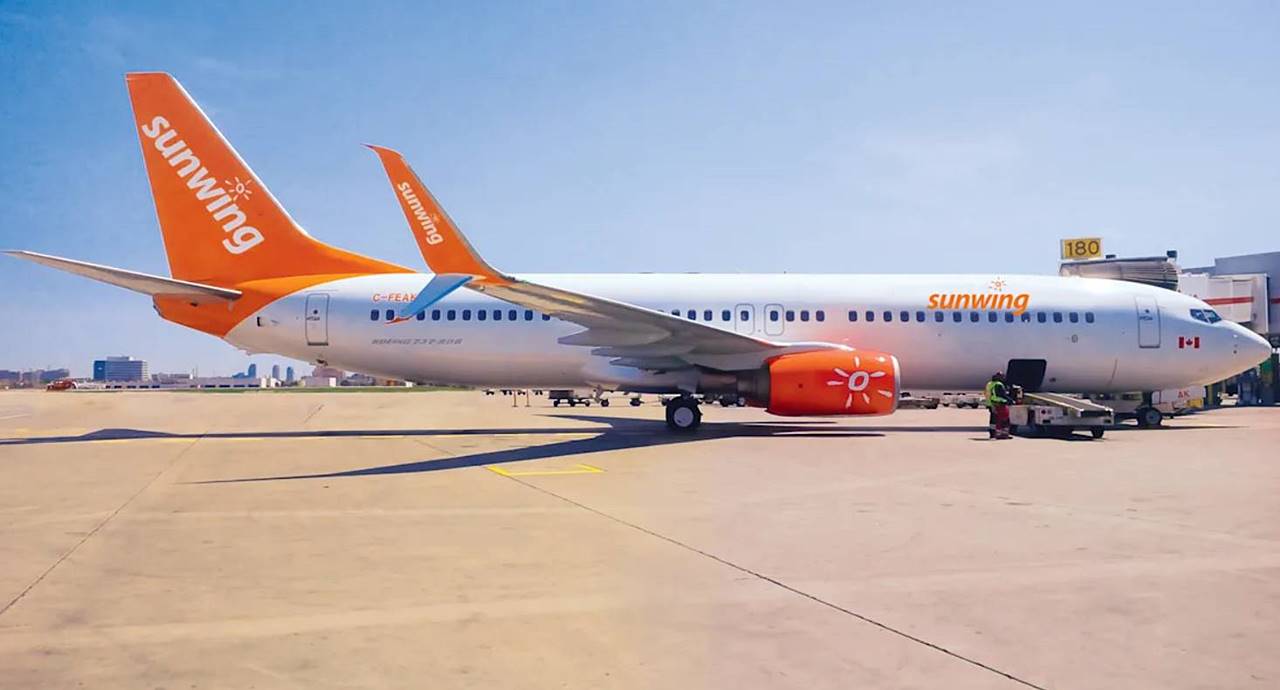 Benefits for Employees
Travel Perks

– The airline's employees get to enjoy special discounts and offers when they travel. This means cheaper flights and sometimes even free seats to exciting destinations, making vacations more affordable and adventurous.

Career Growth Opportunities

– The company believes in nurturing talent. So, if you're a hard worker with big dreams, it offers training programs and promotions that can help you climb the career ladder faster.

Health Insurance

– Every employee gets health coverage. This ensures that if they fall sick or have an accident, the medical bills won't be a heavy burden on their pockets.

Medical, Dental, and Vision Health Coverage

– On top of the general health insurance, employees also receive coverage for dental check-ups, eye exams, and glasses. This means healthier teeth, clearer vision, and overall better well-being.

Paid Time Off

– Everyone needs a break. The company understands this and offers its employees paid time off, so they can relax, recharge, and come back to work with fresh energy.

Pension

–  Thinking about the future is important. It helps its employees plan for their retirement by offering a pension plan, ensuring they have a steady income even after they stop working.

Seniority Recall-Rights

– The longer you work with this airline, the more benefits you get. Senior employees have the right to return to their previous job or position, especially if they had to leave it temporarily for any reason.

Bereavement Leaves

– Life has its sad moments, and losing a loved one is tough. During such times, it provides its employees with time off, allowing them to grieve and be with their families without the stress of work.
Video: WestJet to shut down Sunwing Airlines, merge with main brand
This video explains the future move of WestJet to merge the airline with the main brand. In the months to come, travelers can still use the products and services of the airline, but this time, it will be under a new management. Check out the video for more information about this news. 
Summary
The airline has served many passengers over the years of its operation. There's no doubt that many people have enjoyed its services for convenience, especially those who traveled for vacation purposes. Soon, it's going to be merged with an even bigger image in the Canadian aviation industry, which could mean a potential increase in the quality of services. 
Contact Information
Company Name: Sunwing Airlines
Address: 27 Fasken Drive, Toronto, Ontario M9W 1K6 Canada
Telephone No.: 1-877-786-9464
Website: https://www.sunwing.ca/en/
Facebook: https://www.facebook.com/SunwingVacations
Instagram: https://www.instagram.com/sunwingvacations/
Twitter: https://twitter.com/SunwingVacay