Sunwing Airlines is an airline company under the Sunwing Travel Group that owns a chain of vacation properties such as resorts. Sunwing is also recognized for offering the best overall customer experience with the help of their talented flight attendants – one which you can be a part of.
Also Read: New York Layover Guide: Best Things to Do in 24 Hours
If you plan to apply as a flight attendant for Sunwing Airlines, you'll need to be aware of the responsibilities and duties of this role. The job of the flight attendant comes with much benefits and adventures but not without its challenges. Read on the find out if this is the right career for you and what you need to do in order to successfully become a Sunwing Airines Flight Attendant.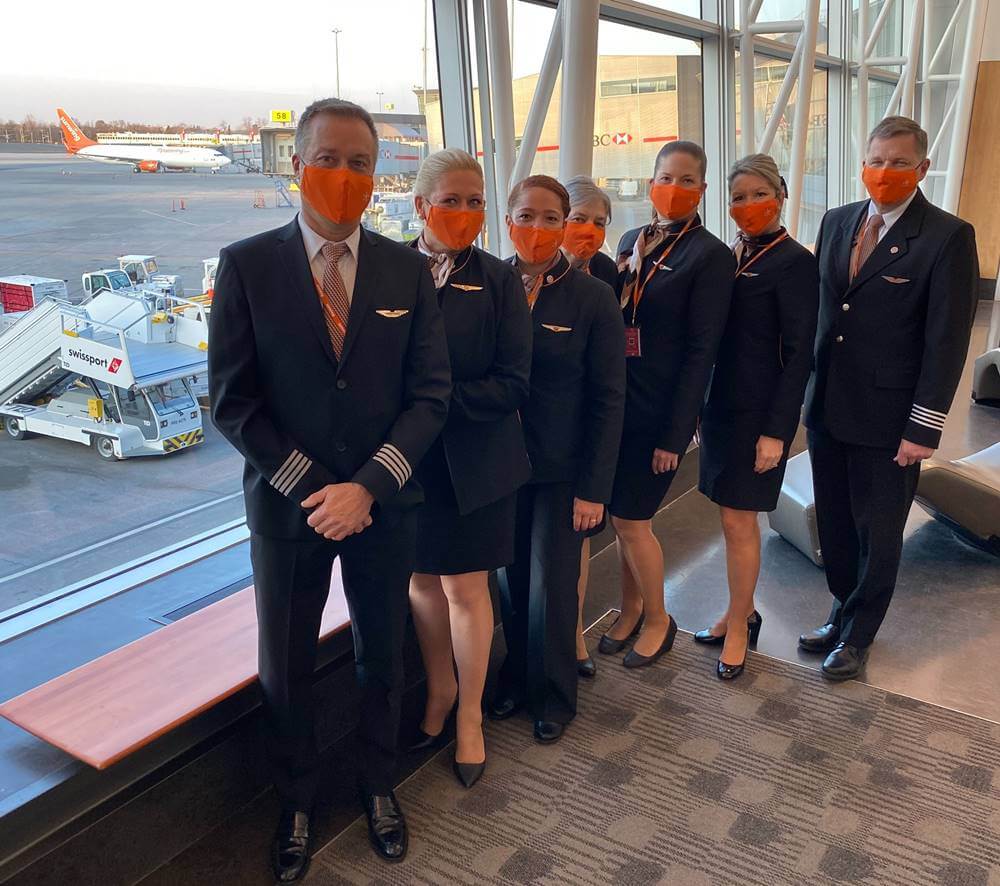 Overview of Sunwing Airlines
Sunwing Airlines is a low-cost airline in Canada which is currently headquartered in Toronto, Ontario. The airline company provides charter and scheduled services from the United States and Canada to destinations within Central America, Mexico, South America, the Caribbean, and the United States during winter. Meanwhile, it provides domestic services across Canada during the summer months.
Established in 2002, Sunwing Airlines began as a family business, growing exponentially since then as it offered more vacation packages across a wide range of destinations. Regardless, Sunwing remains a Canadian-operated and owned company committed to providing Canadians with unique, memorable, and frictionless travel experiences.
More than anything, Sunwing is also dedicated to providing passengers with top-tier service while adhering to the highest Canadian standards so that you can guarantee a stellar vacation experience.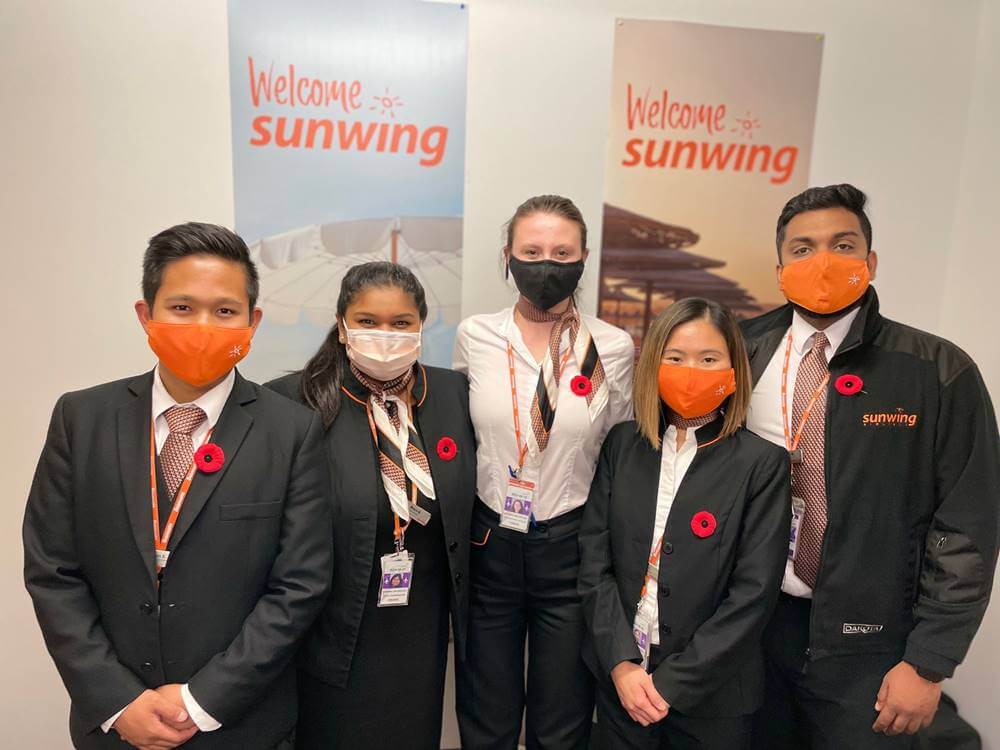 Responsibilities
Before applying as a flight attendant for Sunwing Airlines, it's essential to know the responsibilities that the job position entails at the same time. Flight attendants are tasked with heavy duties that include ensuring the safety and security of their passengers throughout the flight, which is why it's important that you're aware of the duties you need to fulfill.
This is also necessary since flight attendants represent the airline company, and your job performance will likely reflect on the airline's reputation and image. Listed below are some of these responsibilities:
Conduct post and pre-flight checks
Assist passengers in deplaning
Make sure that passengers are safe and comfortable throughout the flight
Brief passengers about the flight rules of Sunwing Airlines
Check aircraft's cleanliness, seat pockets are up to date, and that all meals and stock are onboard
Welcoming and greeting passengers and assisting them to their designated eats
Informing passengers of the safety procedures
Making announcements on behalf of the pilot and attending to passengers' questions and concerns during the flight
Serving beverages and meals to Sunwing Airlines passengers
Preparing and writing flight reports
Managing emergency situations during flights and providing medical care and advice to passengers when necessary
Providing relevant information to passengers of Sunwing Airlines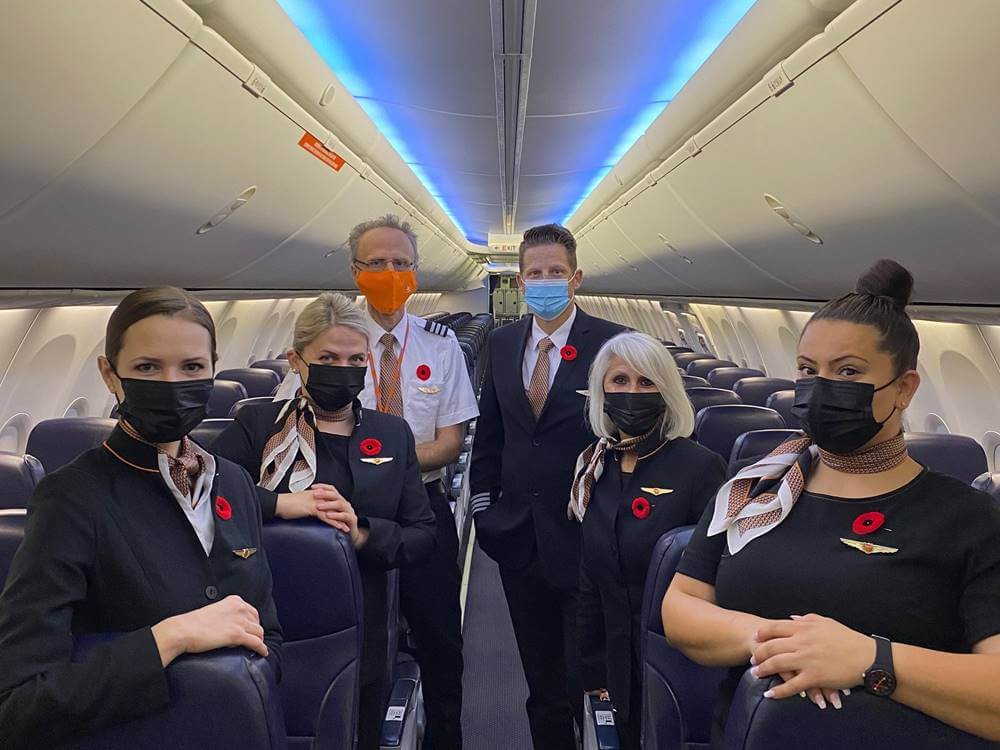 Qualifications
Sunwing Airlines doesn't compromise when it comes to hiring the right candidate to add to its skilled team of talents. Applicants should, first and foremost, be passionate about offering customers the best experience possible. For this reason, the airline company sets a set of eligibility criteria and a comprehensive training program to ensure that its employees meet its service standards.
But before applying, you need to meet Sunwing's minimum qualifications and requirements, which include the following:
Must be at least 18 years old
Must be a high school graduate
Must possess excellent communication skills
Must be fluent in spoken English
Must be at least 157.5 centimeters, and the weight should be proportionate to the candidate's height
Prior experience in customer experience is preferred but not necessarily required
Must pass all the physical and medical examinations before joining
Must be able to travel to the destinations being served by Sunwing Airlines
Must be able to perform emergency evacuation protocols
Must be a team player
Must be able to swim
Must be flexible enough to adapt to sudden changes in schedules and work times; you may be required to work during holidays or weekends
Must be legally able to serve alcohol
Must know how to perform first aid when necessary
Must be knowledgeable in implementing the company's safety protocols in accordance with the company handbook and other regulatory requirements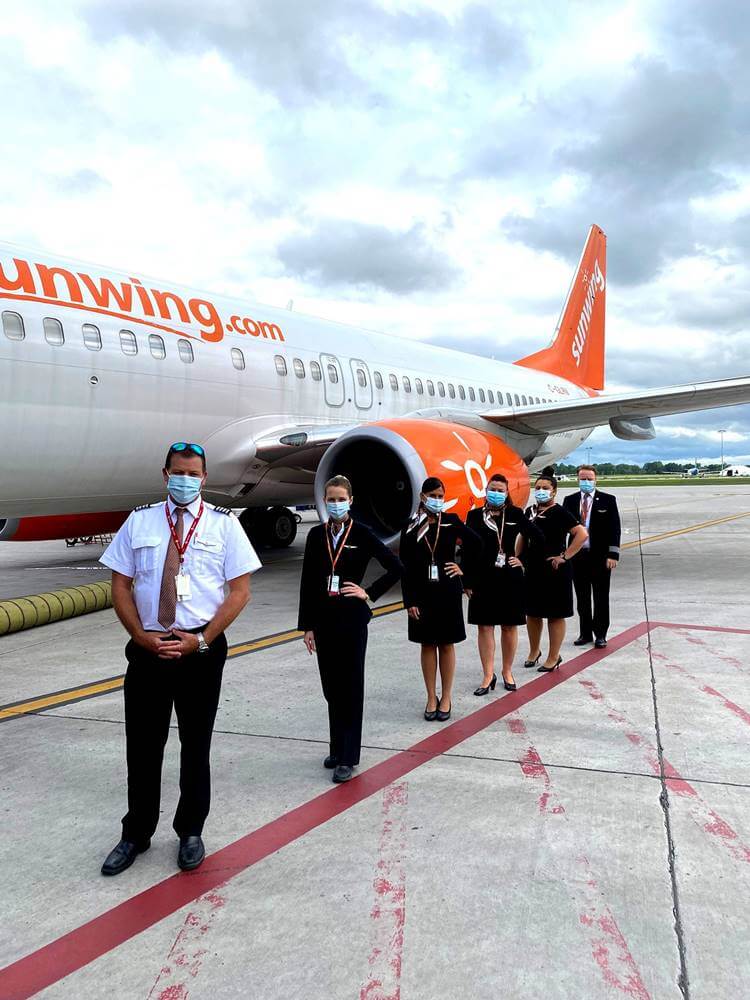 Document Requirements to Prepare
Once you've read through the responsibilities of a Sunwing Airlines flight attendant and the qualifications you need to pass, it's time to prepare the necessary documents for your application. You must have:
Updated CV/resume
Valid Canadian passport
High School Diploma or equivalent examination from Institute or School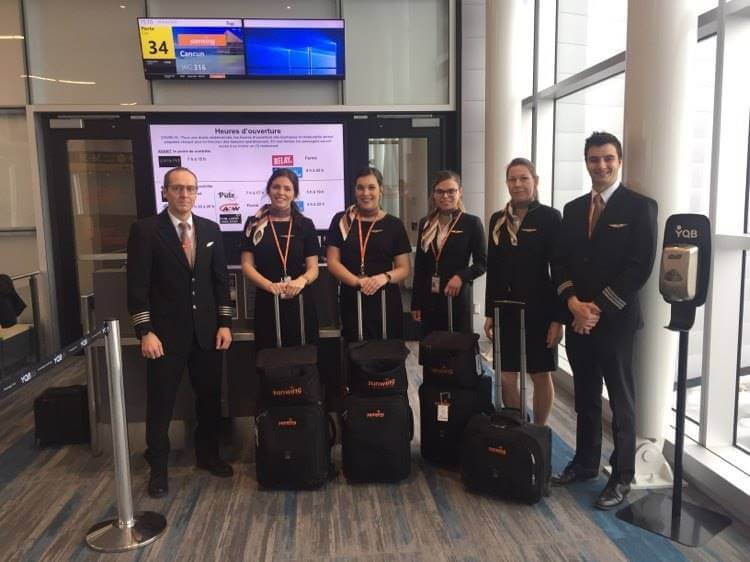 Where to Apply for a Job for Sunwing Airlines
You can apply for a job at Sunwing Airlines online by visiting the airline's official website at www.sunwing.ca.
From here, click on "CAREERS," which is located at the bottom of the page under the "CORPORATE" section. You can also go directly to the page by clicking this link: https://jobs.jobvite.com/sunwing/
This will show you the list of career opportunities you can apply for. Simply read through the necessary details and follow the instructions shown on your screen to begin your application.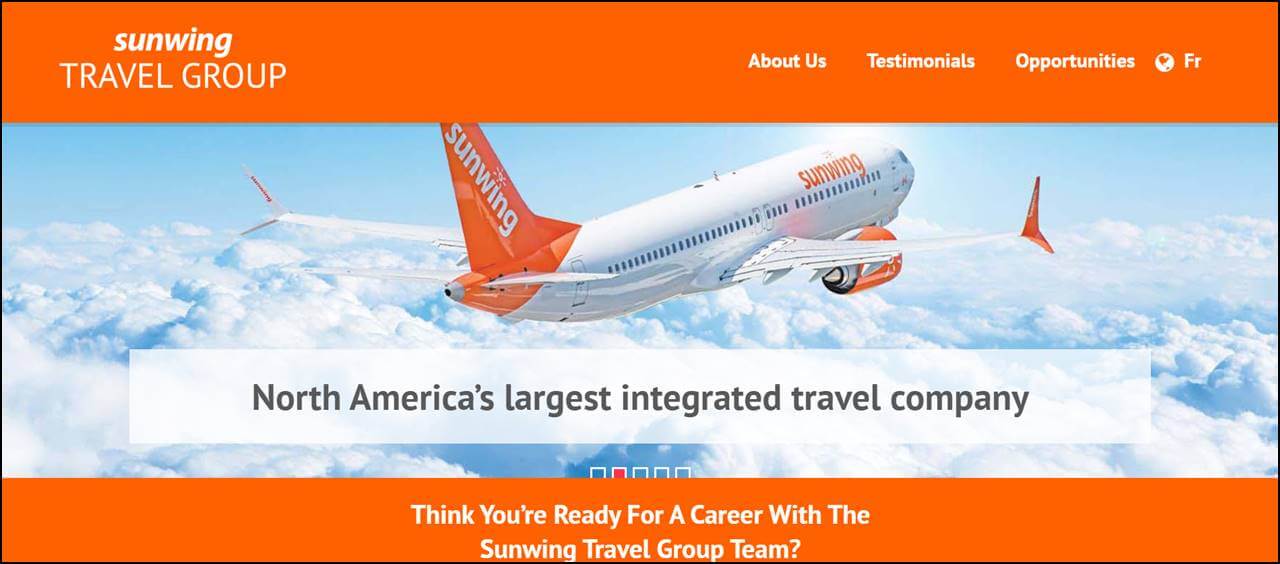 How to Become a Cabin Crew for Sunwing Airlines
Below are step by step guide to follow on your way to becoming a flight attendant for Sunwing Airlines:
Step 1: Go to Sunwing's official Careers site.
Submitting your application as a flight attendant for Sunwing Airlines is easy. You'd have to log on to their Careers page at https://jobs.jobvite.com/sunwing/. You will be redirected to Sunwing's Jobs page, which lists various perks of working under the company.
Step 2: At the top part of the page, select the location you wish to work in and look for available Flight Attendant openings.
You will see a box at the top part of the site which lets you conveniently search for job vacancies offered by Sunwing. Search for flight attendant job openings and set the location you wish to work in. This will show you a list of vacant flight attendant positions in the airlines.
Step 3: Choose the job posting you desire.
Click on the job posting and review all the stipulated requirements and qualifications under the job position. After reviewing the important information thoroughly, select "APPLY."
Step 4: Upload the required documents.
After clicking 'APPLY," you will need to accomplish an application form. You will also be asked to upload the necessary documents, such as your resume or CV. Otherwise, you can also link your LinkedIn account, although you need to make sure that your profile is complete.
Step 5. Finish the rest of the application form and hit "SUBMIT."
After submitting your application, you will receive an email that contains all the information you have entered on the site. Besides this, the email also contains instructions on how you can check your application status.
Monthly Salary a Sunwing Airlines Flight Attendant
Indeed.com states that a Sunwing Flight Attendant earns around $29 per hour and an estimated CA $5,107 monthly. This salary is already inclusive of amazing benefits such as travel perks, health insurance, career growth opportunities, vision, dental, and medical health coverage, as well as paid time off.
Video: Sunwing Airlines Cabin Crew Job Requirements
If you want additional information about the job requirements as a cabin crew for Sunwing Airlines, this video by Crew Panel is worth checking out as well. The video is all about the different requirements you need to comply with to apply as a flight attendant at Sunwing Airlines, as well as how to become an efficient cabin crew in the airline company.
Requirements include:
Being 18 years of age
Having a valid passport
Having a foreign passport accompanied by Canadian Permanent Resident Card
High school diploma or equivalent
Able to maintain and obtain an Airport Restricted Area Pass
Strong considerations will also be given to candidates who have prior work experience in customer experience, can swim, and can speak more than one language, such as English or French.
Photos: Sunwing Airlines Flight Attendant Photos
Check out these photos of Sunwing Airlines Flight Attendants in uniform:
Frequently Asked Questions
Some common questions applicants have when they apply for flight attendant for Sunwing Airlines are listed below. Find out if you meet the basic requirements in working for the company.
1. What are the qualities of a Sunwing Airlines flight attendant?
A Sunwing flight attendant must embody the airline's four core values, also known as EPIC: Entrepreneurial, Passionate, Innovative, and Customer-Centric. Applicants who possess these qualities help the company give customers the best travel experience possible.
2. Does Sunwing Airlines accept applicants who have tattoos?
Sunwing cabin crew is usually expected to comply with the airline's uniform standards. This means that applicants with tattoos are accepted as long as these tattoos are not visible while wearing the prescribed flight attendant uniform.
3. Where is Sunwing Airlines' main headquarters located?
Sunwing's headquarters is located in Toronto, Ontario, Canada.
4. What is the minimum age requirement for applying as a Sunwing Airlines flight attendant?
Applicants should be at least 18 years of age before they're eligible to apply as flight attendants.
5. Is a college degree required before applying?
Sunwing does not necessarily require applicants to have a college degree before they can apply, although you need to present a high school diploma or equivalent.
6. Does Sunwing Airlines require its applicants to know how to swim?
Since flight attendants need to know how to deal with emergency situations, knowing how to swim is a crucial qualification set by the company.
7. Is it still possible to apply to Sunwing Airlines even if the applicant is not legally able to serve alcohol?
Sunwing does not provide exceptions to its age requirement rule; at most, applicants should be 18 years old, which Is the legal age in Canada for someone to serve alcohol.
8. Are applicants for Sunwing required to speak French?
Sunwing does not require applicants to read, speak, or write French. Regardless, this is a preferred skill since the company operates scheduled flights in certain destinations where French is the most used language.
9. What is the monthly salary of a flight attendant working for Sunwing Airlines?
As a Sunwing flight attendant, you can expect to earn an estimated salary of CA $5,107 monthly.
10. How long is the training program for Sunwing Airlines flight attendants?
The training program for flight attendants usually takes place for six weeks.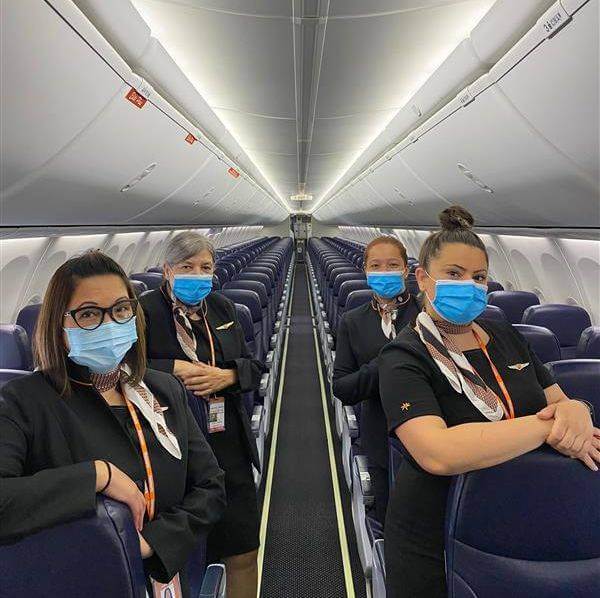 Summary
Sunwing Airlines is constantly looking for flight attendants to add to its growing team. As a part of the cabin crew, you will be mostly responsible for ensuring the passengers' comfort and safety during flights. You will also need to be able to work long hours, including on holidays and overnight shifts, and be able to manage a myriad of tasks simultaneously.
Sunwing Airlines offers a healthy and inclusive workplace for its employees where everyone is fairly compensated and taken care of, which makes it a great career ground for interested applicants. If you think you're up for the job, don't hesitate to send your application now.
Contact Information
SUNWING AIRLINES 
Address: (of main headquarters) Toronto, Ontario, Canada
Telephone Number: 1-877-786-9464
Website: www.sunwing.ca
Facebook: https://www.facebook.com/SunwingVacations/ 
Instagram: https://www.instagram.com/sunwingvacations/?hl=en
Twitter: https://twitter.com/SunwingVacay