SpiceJet is an Indian low-cost airline in Gurgaon, Haryana City, India. With a market share of approximately 13.6% as of March 2019, the airline company was considered the second-largest airline in India based solely on the total number of domestic passengers it carries. The airline was established in 1994 with a mission to provide a dynamic fare structure and affordable flights for everyone while maintaining the quality of its services.
Also Read: How to Answer: Why Would You Be a Good Flight Attendant?
SpiceJet's practical yet stylish concept allows even the most price-conscious customers to travel. More than anything, SpiceJet is committed to making each passenger feel comfortable and satisfied during their flights, ensuring that everyone will arrive at their intended destination fresh and on time. Since you are reading this, you may be wondering if this company is a good fit for you and vice versa. So here are the things you need to step up as SpiceJet's Flight Attendant.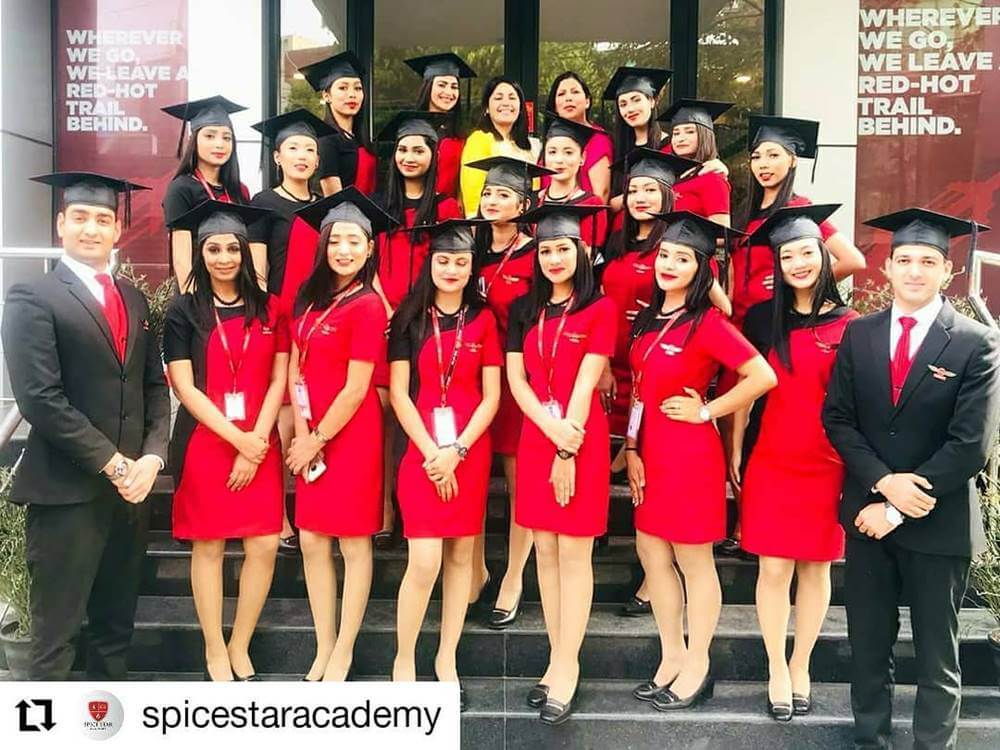 List of Requirements and Qualifications to Become a SpiceJet Cabin Crew
Indian nationality.
Higher Secondary Certificate (10+2) is required; those still waiting for their graduation results are eligible to apply.
Must be 17 years, 9 months to 27 years old.
For Female applicants, you must be at least 155 cm tall, while male applicants must be at least 173 cm tall.
Your height must be proportional to your weight.
Fluency in Hindi and English is required.
Must have a clear complexion.
No visible tattoos, marks, scars, or blemishes.
Must pass a Class II Medical Exam by a Certified Aero Medical Centre.
Responsibilities:
Ensure the security and safety of passengers on board.
Welcome SpiceJetters aboard and direct them to their seats.
Inform passengers about aircraft safety procedures and ensure that all of their luggage is securely stored.
Before takeoff, ensure that all galleys and seat belts are secure.
Make critical announcements on behalf of the pilot or crew and respond to questions during the flight.
Passengers should be served refreshments and meals.
Ensure and persuade passengers to follow safety procedures in emergency situations.
When necessary, provide first aid to travelers.
Ensure that passengers exit safely and that no luggage is left behind.
Completion of paperwork, such as flight reports.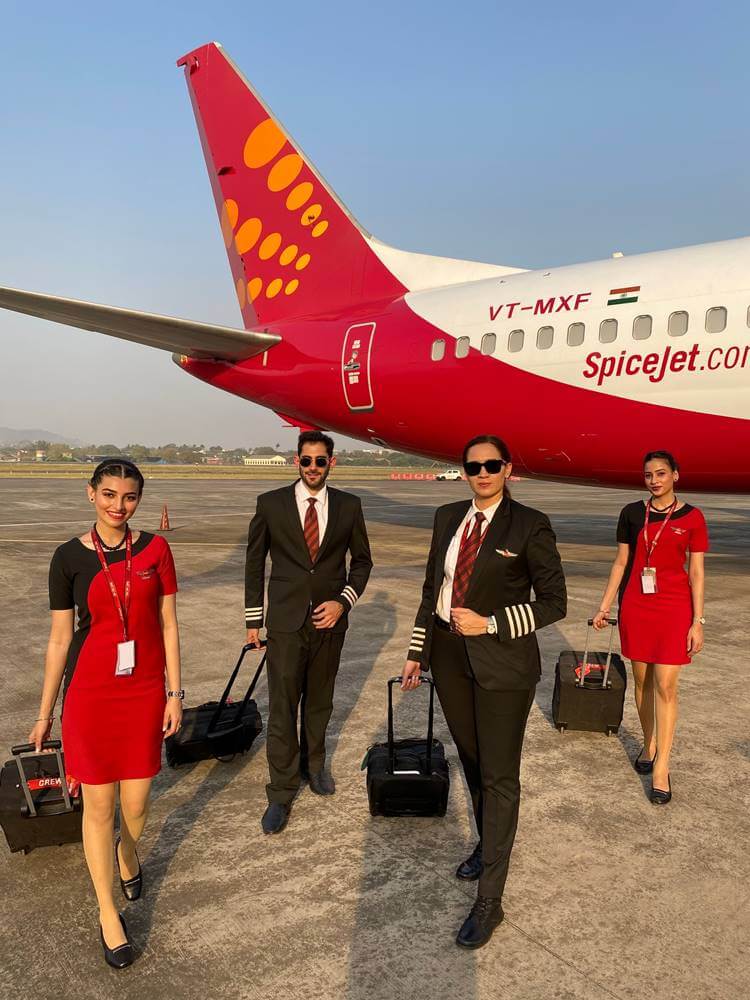 Application Process
Step 1: Go to SpiceJet's official website to apply for a Cabin Crew position. You can go here: https://www.spicejet.com/ or go directly to: https://corporate.spicejet.com/careers.aspx
Step 2: On the Careers page, search if there is a vacancy for your desired position.
Step 3: Select the "Apply Now" option. After reading through all of the necessary flight attendant job details, click the "Apply Now" button to begin the application process.
Step 4: To proceed with your application you need to create an account. Create a user and password. You will need to create an ID and password before proceeding to the next steps. Fill out the application form. After successfully generating your SpiceJet ID and password, you must fill out the application form with all of the required information.
Step 5: Don't forget to upload your CV/resume and scanned photos. Before submitting your application, you must also upload your updated CV and pictures following the guidelines indicated when capturing a photo. This is one of the most important steps you need to do when submitting an application.
Step 6: Wait for your application to be confirmed, then print it out for future use in walk-in interviews.
Step 7: Make sure to attend the scheduled interview on time.
Note: SpiceJet has a list of scheduled walk-in interviews for the year 2022 and 2023 in various locations, so make sure to check that out if you plan on attending one of their open-day events. Make sure you have all of the necessary documents and qualifications with you so.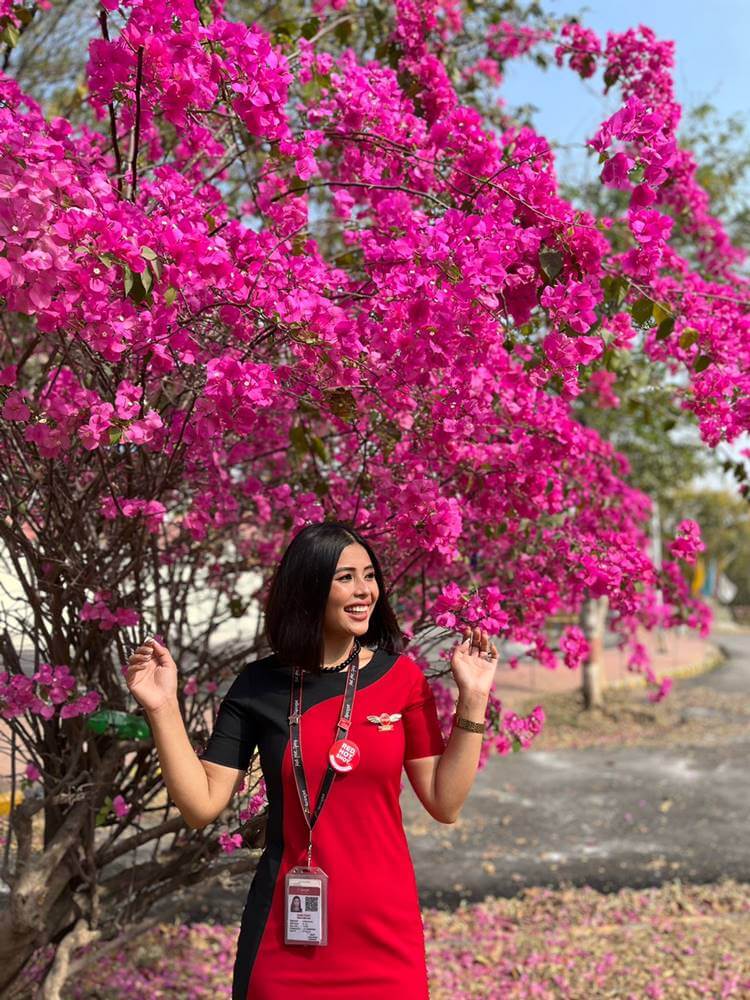 Salary and Benefits
SpiceJet Flight Attendants get a monthly pay around 25,034, which is comparable to the national average. This estimated salary was extracted from 162 data directly from employees, users, and past and present job advertisements on Indeed in the past years. The flight attendant job also comes with the medical coverage, discounted travel tickets and various other perks.
Video: SpiceJet – Hot Meals
Flight experience is not just about safe travel or friendly crews, it can also be "food." Many airlines get bad feedback not because of their service but the food they serve. And just like many airlines who wish to serve the best quality food to their passengers, SpiceJet created a menu that is deliciously pleasing. This menu includes hot meals and of course the famous Biryani.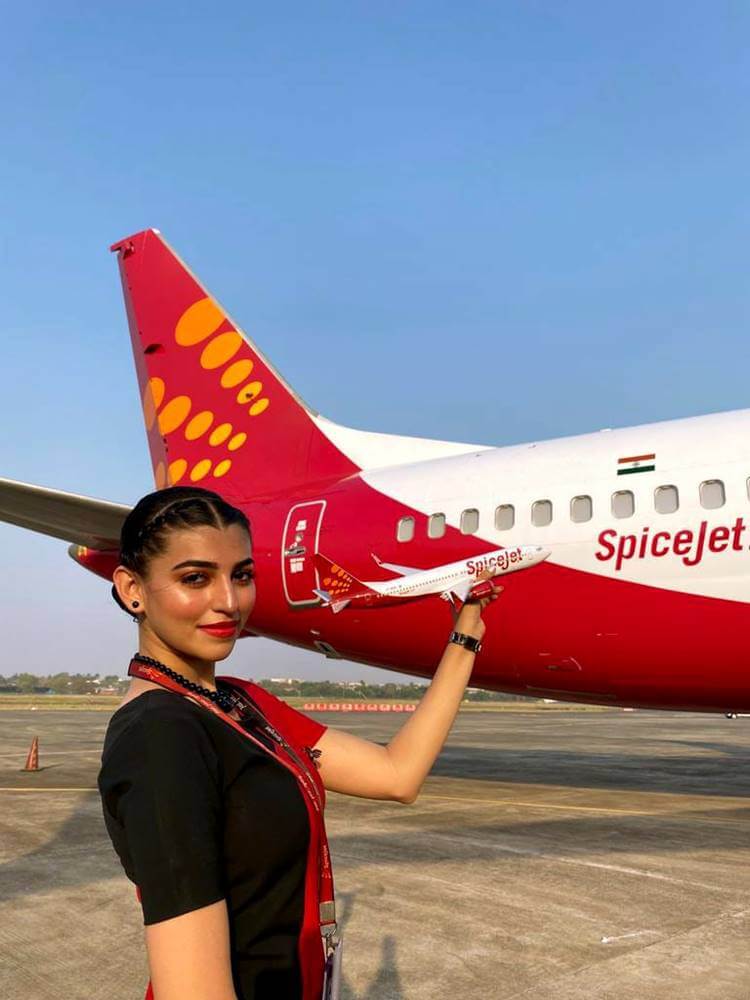 Photos: SpiceJet Cabin Crew Uniforms
Check out these pictures of SpiceJet crews so you can see what they look like in uniforms:
Frequently Asked Questions
The following are some of the common questions asked about SpiceJet:
1. What am I expected to do as a SpiceJet Flight Attendant?
As a SpiceJet flight Attendant, you are responsible for the passengers' safety and security. You are also responsible for making announcements, writing flight reports, and serving meals and refreshments.
2. What are the most important qualities of a flight attendant?
A flight attendant must be excellent at customer service and capable of effectively managing various situations while remaining calm. Another important quality you must have is a love of different cultures.
3. Is there a minimum height requirement for SpiceJet?
Yes, for Female applicants, you must be at least 155 cm tall, while male applicants must be at least 173 cm tall.
4. Is there a minimum age?
You must be 17 years, 9 months to 27 years old.
5. Can I submit my resume even if there is no job posting on their career page?
It is better to follow the page instructions regarding sending applications for your desired position.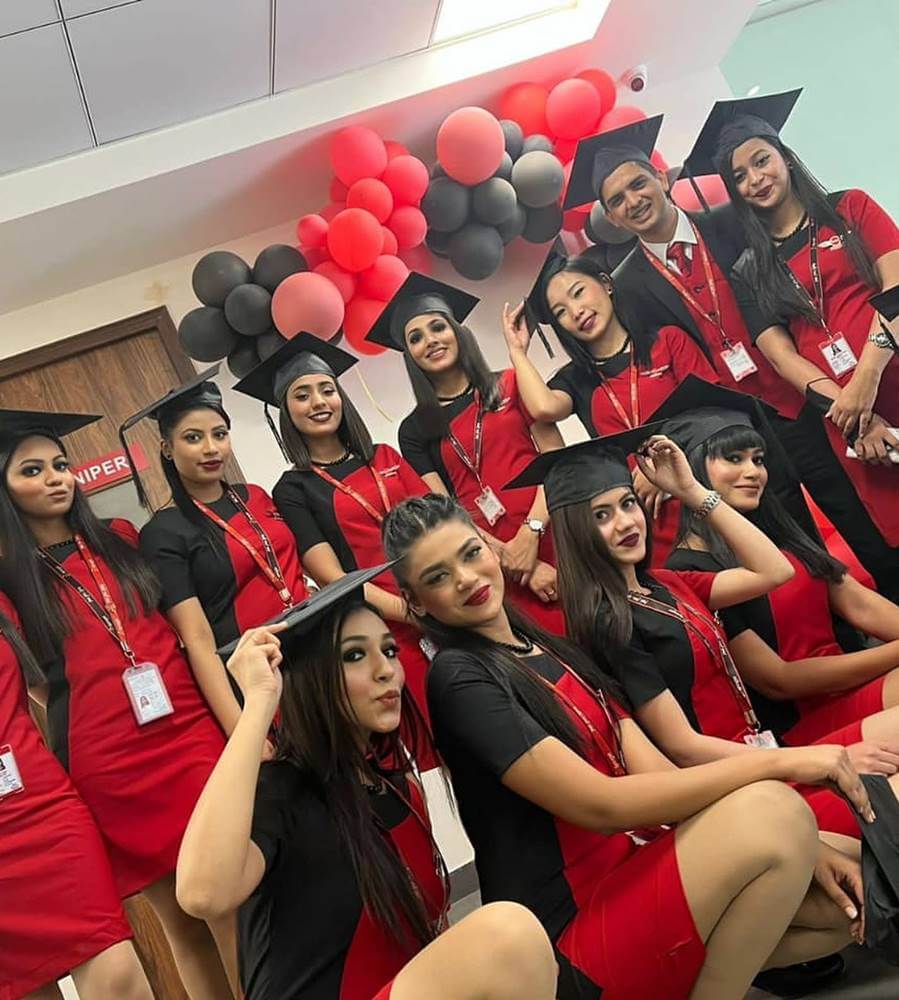 Summary
There are numerous benefits when working as a flight attendant in India. And for you, there are many reasons to consider pursuing this career path. You will be able to travel to different countries with discounted tickets, work flexible hours, and share unique experiences with different cultures. So, if you enjoy traveling and a flexible job with excellent benefits, becoming a flight attendant could be the ideal choice for you. Try your luck at SpiceJet now!