Wasaya Airways is a well-known airline based in Canada. Operating since 1989, it has played a significant role in connecting various regions, especially in Northern Ontario. The airline is unique because it's owned by First Nations communities. This ownership brings a special cultural touch to the company and sets it apart from other airlines.
Also Read: Wasaya Airways Flight Attendant Requirements
Throughout its journey, Wasaya Airways has focused on serving communities with dedication and commitment. The airline offers not just passenger flights but also vital cargo services to remote areas. This makes it an essential transportation link for many regions that might otherwise be hard to reach. Let's learn more about this airline.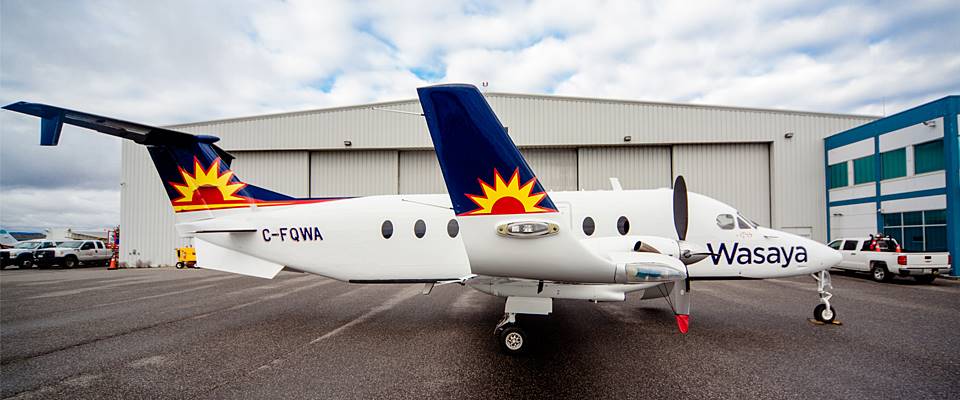 Quick Facts
Airline Name:

Wasaya Airways

Airline IATA Code:

WP

Headquarters:

Thunder Bay, Ontario

Founded:

1989

Number of Destinations:

24

Fleet Size:

17

Fleet Types:

ATR 72, Beechcraft 1900, Cessna 208, De Havilland Canada Dash 8, Hawker Siddeley HS 748, Pilatus PC-12

Location Hubs/Bases:

Thunder Bay Airport (Thunder Bay, Ontario, Canada), Sioux Lookout Airport (Ontario, Canada)
Brief History Overview
Wasaya Airways started its journey in 1989 under the name Kelner Airways. By 1993, they decided on a new name, "Wasaya," which in the Oji-Cree language translates to "it is bright," resembling the brightness of a sunrise.
From its early days as a floatplane service, the airline has evolved, now offering both charter and regular passenger flights. They have an inflight magazine called Sagatay, produced together with the Wawatay Native Communications Society. To strengthen its operations, the airline added a De Havilland Canada Dash 8 to its fleet in October 2010.
Products and Services
Charters

– This service lets you rent an entire plane for special trips. Whether it's for a private event, business needs, or a personal journey, you decide when and where the plane goes.

Scheduled passenger service

– Just like a bus or train, these flights have set times and destinations. You can buy a ticket for a specific date and time, and the plane will follow that routine schedule.

Groups and conferences

– If you're planning a big event or gathering, this service helps manage flights for many people at once. It ensures everyone gets to the event location without a hassle.

Cargo

– This is for sending goods and items through the air. If you need to transport something quickly, whether it's a small package or large equipment, this service takes care of it.

Dangerous goods

– Some items need extra care when they're flown because they can be hazardous. This service ensures that these items are transported safely and follow strict guidelines.

Fuel service

– Planes need fuel, and this service ensures they get it. It provides refueling options for aircraft so they're ready for their next journey.

Avionics

– This deals with the electronic systems on an aircraft. Whether it's communication devices, navigation tools, or other electronics, this service makes sure everything works well and is up-to-date.
Work Culture
The airline offers some great opportunities for its employees. One of the biggest perks is that employees get the chance to fly after just 12 months of being with the company. However, it's essential to note that once you're type-rated, there's a 2-year bond. On the positive side, many consider this company valuable to work for, emphasizing the attractive schedules, competitive pay, and camaraderie among coworkers. What's more, unlike many airlines, you typically end up back at home at the end of your working day. 
But, there are challenges. The hiring process isn't always quick, sometimes due to the company's inability to hire enough staff. Moreover, those looking to become flight attendants should be ready for an intense month-long ground school with long days and a fast-paced learning environment.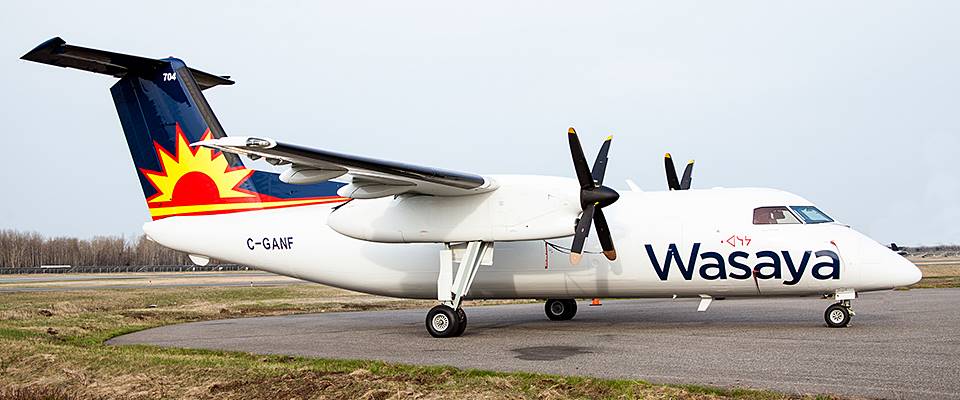 Benefits for Employees
Paid holidays/vacation leave

– Employees get time off with pay during holidays and can also take vacations without losing their wages. This means they can relax and recharge without financial worries.

Paid sick leave

– If an employee gets sick, they don't have to stress about missing work. They can stay home, recover, and still receive their regular pay.

Leisure events

– The company regularly hosts events where employees can have fun and bond. It's a break from the usual routine and a chance to interact outside of work.

Annual golf tournament

– Every year, there's a golf tournament where employees can show their skills or just enjoy the game. It's a day of friendly competition and camaraderie.

Flight discounts – Employees can travel at reduced rates, making vacations or visits to family more affordable. It's a perk that takes some of the cost out of flying.
Health benefits

– The company offers health coverage to ensure employees and their families stay healthy. This coverage can include doctor visits, prescriptions, and other medical needs.

Pension plan

– Thinking about the future is crucial. The company has a pension plan in place so employees can retire comfortably and with financial security.

Mentoring programs

– New or less experienced employees have the chance to learn from seasoned professionals. These mentoring programs ensure knowledge is passed on and everyone has the support they need to grow.

Maintenance trainee program

– For those interested in aircraft maintenance, there's a trainee program. It offers hands-on experience and learning, paving the way for a successful career in the field.
Video: Northern Ontario Mining Showcase – Wasaya Airways
In this video, Wasaya Airways is participating as an exhibitor at NOMS. This event aids small and medium-sized businesses in Northern Ontario's mining sector by helping them find potential partners, business opportunities and expanding their networks.
Summary
In summary, Wasaya Airways has established a strong presence since its inception, offering a variety of services and maintaining a unique work culture. Employees appreciate the company's benefits, and the airline remains a significant player in its industry. 
Contact Information
Company Name: Wasaya Airways
Address: Thunder Bay at the Fort William First Nation
Telephone No.: 1-877-492-7292
Website: https://www.wasaya.com/
Facebook: https://www.facebook.com/wasayaair/
Instagram: NA
Twitter: https://twitter.com/wasayaairways