WestJet is an equal opportunity employer. The company welcomes anyone to apply and take a shot at fulfilling their dreams to serve people while traveling up in the sky. This airline company in North America only wants to recruit and hire the best applicant for their Flight Attendant position.
The safety and security of the employees and guests of West Jet Airlines is a core value and is deemed highly important. Because safety and security is a shared responsibility each aspiring applicant is expected to follow safe work practices.
With this, the company has released the main duties and responsibilities that each aspiring candidate must commit in order to secure a promising career in one of Canada's biggest airline companies as a cabin crew or flight attendant.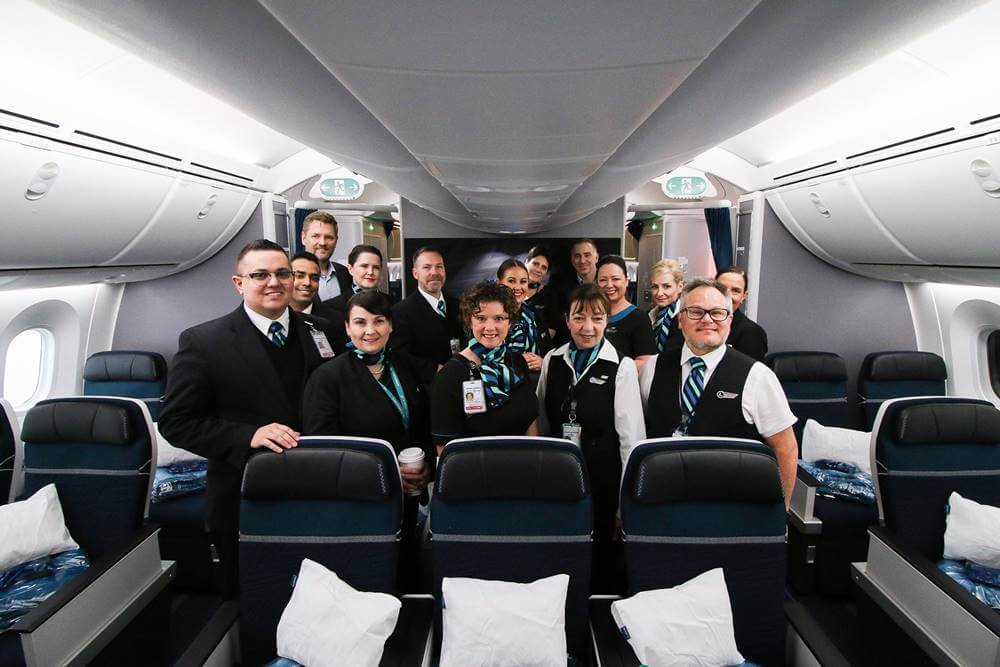 Duties and Responsibilities of a Flight Attendant at WestJet
Each Flight Attendant has a set of duties and responsibilities that needs to be followed. Performing these duties will continue to bring WestJet to greater heights. So, the company also strictly wants to enforce knowledge of these responsibilities in order to uphold its reputation.
Safety
Enforce and follow all Standard Operating Procedures to ensure compliance with WestJet and Regulatory Standards
Operate safety and emergency equipment such as oxygen systems, aircraft doors, evacuation slides, fire extinguishers, life rafts, galley equipment, communication equipment, and lighting systems
Capable of performing first aid during emergency situations on board the aircraft
Able to manage unruly guests and other disruptive behaviors inside the aircraft
Service
Ensure and uphold exceptional guest service standards and Create A Remarkable Experience (CARE), both inflight and on the ground
Complete service and sales in accordance with WestJet and WestJet Encore service standards
Anticipate and adhere to guests' needs
Greet and engage guests onboard the aircraft
Assist with the stowage of carry-on items (includes pushing, pulling reaching, stooping, kneeling, lifting and carrying luggage)
Manage uncomfortable situations such as unruly guests
Carry oneself with the utmost professionalism and poise while on-duty
Groom oneself according to WestJet's strict uniform standards
Those are just the basic duties and responsibilities set by the company. Take note that more might be added as you become familiar with how WestJet operates and you need to have an open mind and have the willingness to carry out these tasks and give it all you've got.
If you think you can handle the responsibilities listed above, if you think that you are born to fly, then consider a career with WestJet and experience how it feels to work and have fun at the same time.
Helpful Reads When You Apply as a Flight Attendant. Click on the links below!
JOB REQUIREMENTS | DUTIES & RESPONSIBILITIES | APPLICATION TIPS