Aegean Airlines, hailing from Greece, is a major name in the aviation industry of Europe. Established in 1987, this airline has grown significantly and is now a top choice for many travelers flying in and out of Greece.
Also Read: How to Apply Aegean Airlines Flight Attendant Jobs
With its main hub in Athens, it connects Greece to numerous destinations both within Europe and beyond. Whether you're a seasoned traveler or someone considering flying with them for the first time, understanding more about it can offer insight into its services and what it brings to the table in the world of air travel.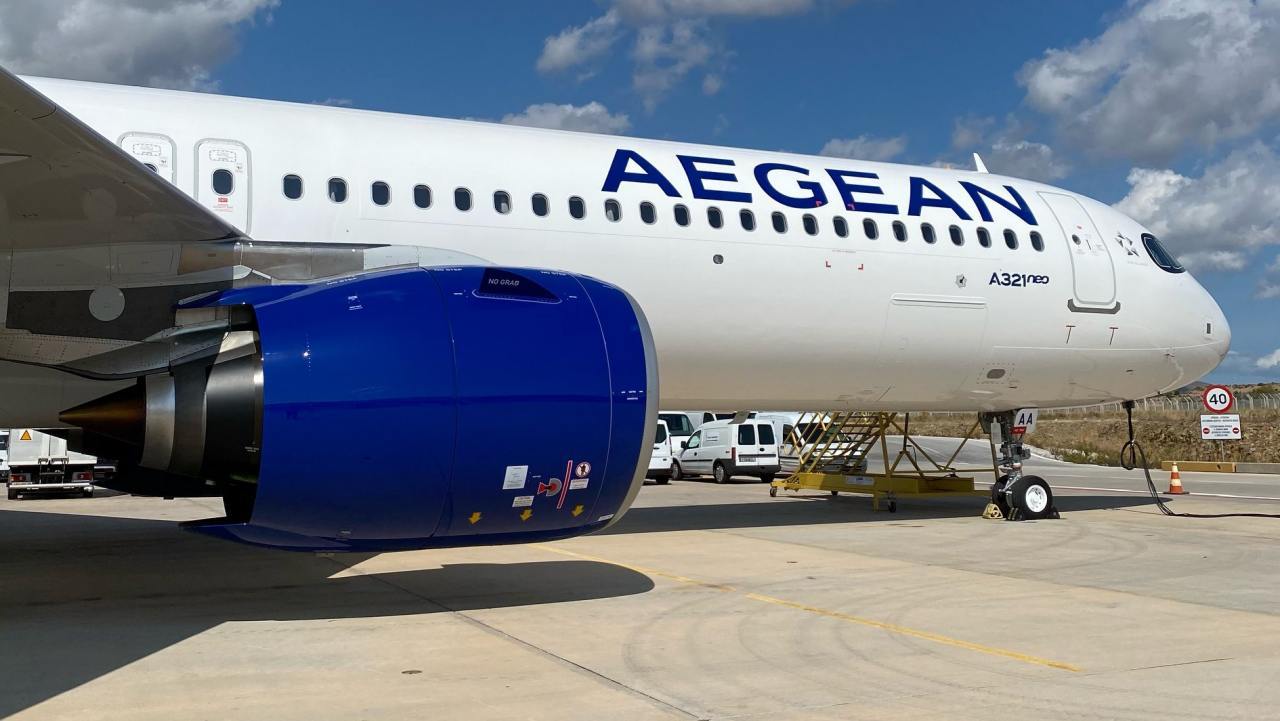 Quick Facts
Airline Name:

Aegean Airlines 

Airline IATA Code:

A3

Headquarters:

Kifisia, Greece

Founded:

January 1995

Number of Destinations:

161

Fleet Size:

60

Fleet Types:

Airbus A320-200, Airbus A321-200, Airbus A320neo, Airbus A321neo

Location Hubs/Bases: Thessaloniki Airport (Thessaloniki, Greece), Athens International Airport (Athens, Greece), Chania International Airport (Chania, Greece), Heraklion International Airport (Crete, Greece), Kalamata International Airport (Kalamata, Greece), Larnaca International Airport (Cyprus), Rhodes International Airport (Greece)
Also Read: 23 Best Things to Do in Milos Island, Greece: Milos Itinerary Guide
Brief History Overview
Aegean Airlines has its roots tracing back to 1995 when it took over operations from Aegean Aviation. Ini tially, it focused on VIP flights out of Athens using its own Learjet planes. By May 1999, they had expanded their services to include commercial flights, starting with routes from Athens to places like Crete's Heraklion and Thessaloniki, using two British Aerospace Avro RJ100 aircrafts they owned.
By the end of 1999, the company acquired another airline named Air Greece. As it continued to grow, it formed a partnership with the renowned German airline, Lufthansa, in 2005. The following year, they began a collaboration with TAP Air Portugal. By the end of 2008, they had started working alongside Brussels Airlines. Their network kept expanding, and in 2009, they began codeshare agreements with several major airlines like BMI, Brussels Airlines, and Lufthansa. Notably, in 2010, after getting the green light in 2009, it joined the esteemed Star Alliance.
Products and Services
Flights – Offering direct flights to various destinations, making travel quick and convenient. From short hops to long journeys, they cover a broad range of locations.
Flight + Hotel Package

– Book your flight and hotel together, making it easier and often cheaper for travelers. This combo deal saves both time and money.

Rent a Car

– Get to your destination and have a vehicle waiting; perfect for exploring on your own. This way, you have the freedom to travel wherever you please at your own pace.

Shop in the Clouds

– Enjoy shopping onboard from a selection of products, making your flight more enjoyable. This service offers unique gifts and essentials for travelers.

Digital ID

– A digital platform to store and present your travel documents, streamlining the boarding process. It's a secure and efficient way to manage your travel info.

Aegean Pass

– An exclusive pass offering special discounts and benefits for frequent flyers. Ideal for those who travel often, providing them with excellent value.

Airport Transfer

– No need to worry about how you'll get to or from the airport; this service provides convenient transportation options. Whether it's a shuttle or private car, it ensures a hassle-free start or end to your journey.
Work Culture
The airline's strength lies in its dedicated team, which includes more than 2,500 committed members. Together, they work diligently to introduce pioneering and innovative services for their passengers.
The company emphasizes a work culture where every individual feels recognized and values their contribution. Continuous efforts are made to provide opportunities that promote personal growth and professional development, ensuring that the team is always equipped with the latest knowledge and skills, ready to excel in their roles and deliver the best to the passengers.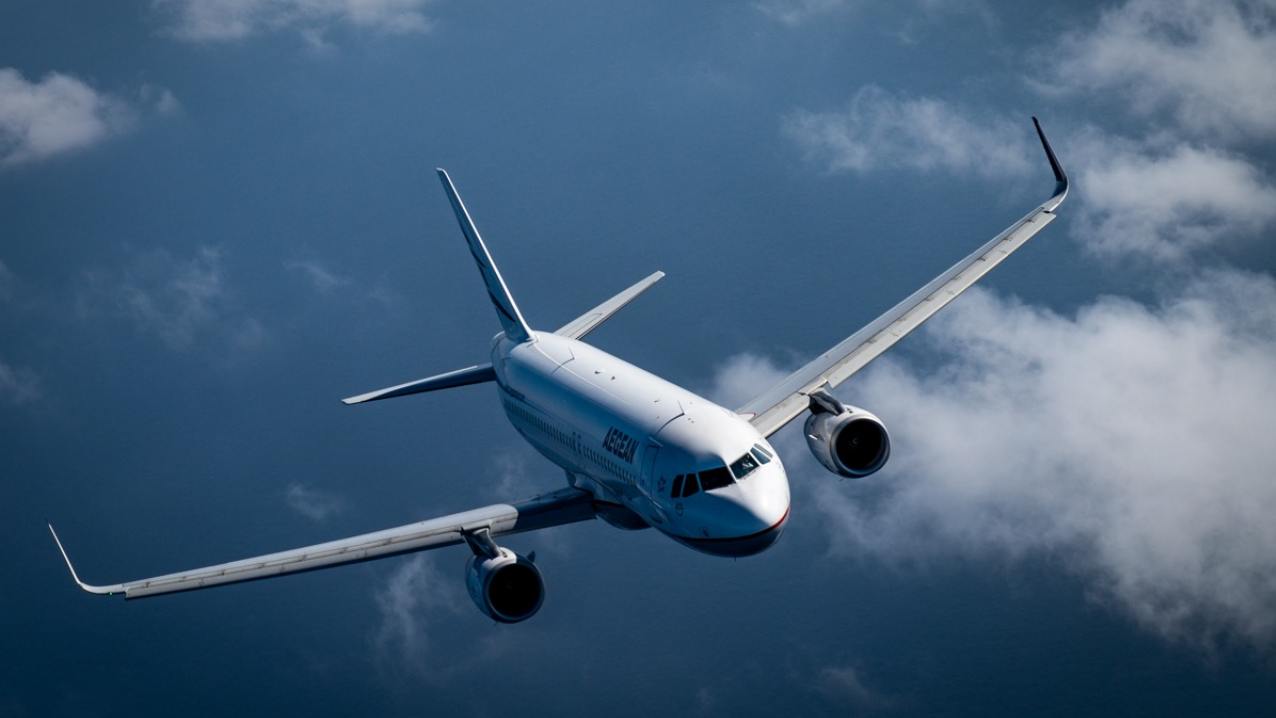 Benefits for Employees
Layover Allowance

– Employees receive an allowance during their layovers, which helps cover their meals and other expenses while they're away from home. This ensures that they are well-taken care of even when they're on duty in different cities or countries.

Insurance

– The company provides insurance coverage for its employees, ensuring their well-being and security. This insurance offers protection against unforeseen events or health issues, giving peace of mind to both the employee and their family.

Travel Privileges

– Employees enjoy the benefit of special travel privileges, allowing them to explore new destinations at discounted rates. This perk not only saves them money but also provides opportunities to travel more frequently.

Meeting New Cultures

– Working for the airline offers a unique chance to interact with diverse cultures, both onboard and during layovers. This exposure helps broaden perspectives and enriches the employees' personal and professional experiences.

Paid Vacation

– Every employee is entitled to paid vacation time, ensuring they get the rest and relaxation they deserve. This time off allows them to recharge, spend time with loved ones, or even explore new places.
Also Read: Aegean Airlines Flight Attendant Salary and Benefits 
Video: Aegean Airlines: Europe's Best Business Class?
The airline's business class is among the top-rated in Europe. Watch the video to see what sets this airline apart and determine if you'd consider their Business Class for your upcoming trip to Greece.
Summary
It's clear that understanding an airline's background and work environment can be valuable. From its beginnings to its current practices, Aegean Airlines shows a commitment to both its passengers and employees. We hope that this information provides clarity and assists you in whatever research or decisions you're making. Knowing more about an airline can offer peace of mind when choosing where to fly. Safe travels!
Contact Information
Company Name: Aegean Airlines
Address: 31 Viltanioti St. 14 Kifissia 14564
Telephone No.: +30 210 3551700
Website: https://en.aegeanair.com/
Facebook: https://www.facebook.com/aegeanairlines
Instagram: https://instagram.com/aegeanairlines/
Twitter: https://twitter.com/aegeanairlines