Air Arabia is a well-known airline that has its roots in the Middle East. Founded in Sharjah, United Arab Emirates, it was established with the goal of offering affordable and reliable air travel options to passengers. As the region's first and largest low-cost carrier, it has changed the way people view and access air travel, making it more accessible to a wider audience.
Also Read: Air Arabia Cabin Crew Requirements and Qualifications
Over the years, it has expanded its operations, connecting numerous destinations across the globe. It's not just about getting passengers from point A to B; it's about providing a consistent and straightforward travel experience. With its modern fleet and dedication to customer service, it continues to be a significant player in the aviation industry. Let's look into this airline in this article.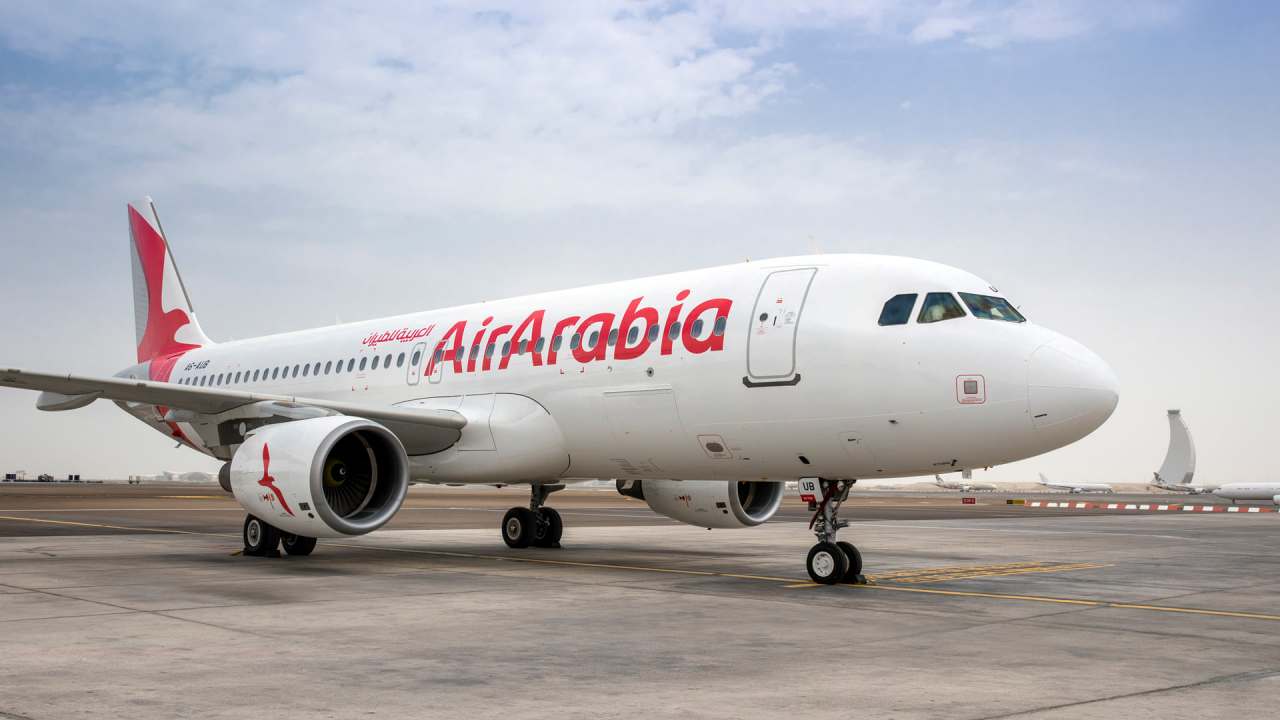 Quick Facts
Airline Name:

Air Arabia 

Airline IATA Code:

G9

Headquarters:

Sharjah, United Arab Emirates

Founded:

February 2003

Number of Destinations:

170

  
Fleet Size:

64

Fleet Types:

Airbus A320-20, Airbus A320neo, Airbus A321-200, Airbus A321neo, Airbus A321LR, Airbus A321XLR

Location Hubs/Bases: Sharjah International Airport (Sharjah), Abu Dhabi International Airport (Abu Dhabi), Ras Al Khaimah International Airport  (Ras al-khaimah)  
Brief History Overview
Air Arabia came into existence in February 2003, thanks to a decree from Sultan bin Muhammad Al-Qasimi, the leader of Sharjah and a member of the UAE's Supreme Council. This move marked the birth of the Middle East's very first low-cost airline. Shortly after, in October 2003, they began their flight operations. Impressively, the airline managed to cover its costs and break even in just its first operational year. In the early part of 2007, they made a decision to go public, offering up 55% of the company's shares.
Jumping to 2014, a significant milestone was reached when it received its 6000th A320 aircraft from Airbus. Reaffirming its growth, by the fourth quarter of 2019, the company reported earnings exceeding AED 19 billion. Beyond just being an airline, it has expanded to offer a range of travel and tourism services throughout the Middle East and North Africa.
Products and Services
Flights – This service offers passengers the ability to travel between various destinations by air. Customers can pick their desired locations, dates, and times to fly.
Groups and Charters – This caters to large groups wanting to travel together, or those seeking to book an entire plane for special events. It's ideal for businesses, teams, or special occasions.
Cargo Services – Apart from passenger travel, this airline also transports goods and shipments to various destinations. It ensures timely and safe delivery of items.
Skycafe – Onboard, passengers can enjoy a range of snacks and beverages. It's designed to make the travel experience more comfortable and enjoyable.
AirRewards – This is a loyalty program where frequent flyers can earn points. These points can later be redeemed for discounts, free flights, or other perks.
Hotels – The airline also assists passengers in booking accommodations at their destination. This simplifies travel planning by bundling flight and hotel bookings.
Rent a Car – After landing, passengers can avail themselves of car rental services for easy transportation. Various vehicle options are available to meet different preferences and needs.
Work Culture
Many employees at the airline highlight the positive aspects of its work culture. There's a strong emphasis on teamwork, which is frequently mentioned and praised. Additionally, the friendly work environment and a good flying allowance make the job experience favorable for many staff members.
Also Read: Air Arabia Launches New Uniforms for Cabin Crew and Staff
On the flip side, some challenges are present. A common concern is the salary, which is perceived as lower when compared to other airlines in the Gulf region. Another area that gets attention is the management, with some employees expressing dissatisfaction. However, it's important to remember that every workplace has its strengths and areas for improvement.
Benefits for Employees
Medical Insurance

– Employees receive health coverage, ensuring they get the medical care they need. This benefit helps cover doctor visits, medications, and other health-related costs.

Life and Accident Insurance

– In case of unforeseen events, workers are protected with life and accident insurance. This provides financial security to them and their families.

Annual Leave

– Staff members are entitled to a set number of days off each year for relaxation and personal time. This break helps them recharge and return to work refreshed.

Travel Perks

– Working for the airline comes with the added advantage of special travel-related benefits. This could mean easier check-ins, extra baggage allowances, or other travel conveniences. 

Discounted Tickets

– Employees have the chance to buy flight tickets at reduced prices. This makes traveling for leisure or visiting family more affordable.

Bonuses

– Based on performance, attendance, or other criteria, workers might receive extra monetary rewards. These bonuses recognize hard work and dedication.

End of Service Benefits

– When an employee's time with the company concludes, they receive certain benefits. This might be in the form of financial compensation or other acknowledgments for their service.
Also Read: How to Apply Air Arabia Flight Attendant Hiring
Video: Air Arabia Group Corporate Video
This video is a presentation of the airline. According to the information provided, Air Arabia is a conglomerate of airlines and businesses providing travel and tourism solutions worldwide. The firm has multiple operational centers, with key hubs situated in Sharjah, Abu Dhabi, and Ras Al Khaimah in the UAE, as well as in Casablanca, Morocco, and Alexandria, Egypt.
Summary
In summary, this airline offers a range of services and has a unique work culture. The company has made significant strides in the aviation industry and values its employees. Like all organizations, it has both strengths and areas for improvement. We've presented these details to provide a clear picture of the company's environment. We hope this overview assists you in finding the information you're seeking.
Contact Information
Company Name: Air Arabia
Address: Air Arabia Head Office, Building A1, Next to Cargo Entrance, Sharjah International Airport, P.O Box 132, United Arab Emirates
Telephone No.:  600508001
Website: https://www.airarabia.com/en
Facebook: https://www.facebook.com/airarabiagroup
Instagram: http://instagram.com/airarabiagroup/
Twitter: https://twitter.com/airarabiagroup